2021 World Justice Challenge Winners and Finalists
In April 2021, The World Justice Project (WJP) was pleased to announce six winners in the World Justice Challenge 2021: Advancing the Rule of Law in a Time of Crisis competition. In response to the COVID-19 pandemic, the 2021 World Justice Challenge sought to identify, recognize, and promote good practices and high-impact projects and policies that protect and advance the rule of law in this time of unprecedented crisis.
Selected from a pool of 30 finalists and 425 submissions from 114 countries, each winning project was awarded $20,000 USD for their work to protect and advance the rule of law in the face of COVID-19 challenges.
In announcing the winners, WJP Executive Director Elizabeth Andersen said: 
"The COVID-19 pandemic struck the world in the midst of a growing rule of law crisis, as documented in WJP's own research, and has underscored the importance of a just and inclusive recovery". "That is why we wanted to shine a light on effective and innovative ways to tackle the governance challenges posed and exacerbated by this ongoing pandemic. The promising approaches shown by these six winning projects, and indeed by all 30 Challenge finalists, serve as a guiding light to changemakers the world over. We are honored to recognize their work and pleased to welcome them to the WJP network."
Read the full 2021 World Justice Challenge Outcome Report
Meet the 2021 Challenge Winners:
The 2021 World Justice Challenge's four thematic winners represent best-in-class projects under the themes of Access to Justice for All, Accountable Governance, Anti-Corruption and Open Government, and Fundamental Rights and Non-Discrimination. In addition, two special awards recognized winners for the Ruth Bader Ginsburg Legacy Prize and the WJP Network Popular Vote.  The six winners are:
Winner — Access to Justice for All
Increasing Access to Justice and Providing Legal Education Through Online Learning Platforms and Virtual Courts
Justice Defenders (Kenya/Uganda/Gambia)
This project aims to make justice and fair trial accessible to prisoners in Africa through legal education, training, and practice.
The COVID-19 pandemic has significantly worsened an already serious global gap in access to justice. In 2019, prior to the pandemic, WJP's research estimated that 5.1 billion people globally have unmet justice needs. These numbers have certainly worsened due to the pandemic.
 
The project was selected for its impressive example of empowering prisoners and prison staff through legal training and education and facilitating access to the courts during the pandemic.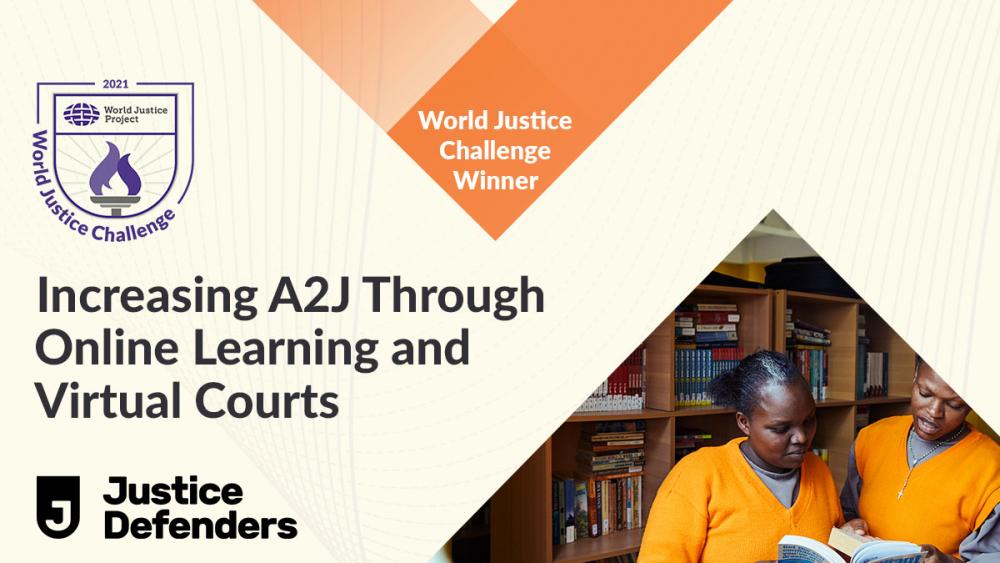 Winner — Accountable Governance
Tella
Horizontal (US/Global/Myanmar/Belarus)
Tella is a documentation app that makes it easier and safer to document events such as human rights violations, corruption, and electoral fraud.
During the COVID-19 pandemic, the world witnessed a dramatic increase in the use of emergency powers, the diminished ability of legislatures and judiciaries to operate, disrupted electoral processes, and the shrinking of political space for civil society organizations and the media to check executive power.
 
The project was selected for its promise as a versatile, secure and customizable tool for documenting  government abuses and holding governments accountable.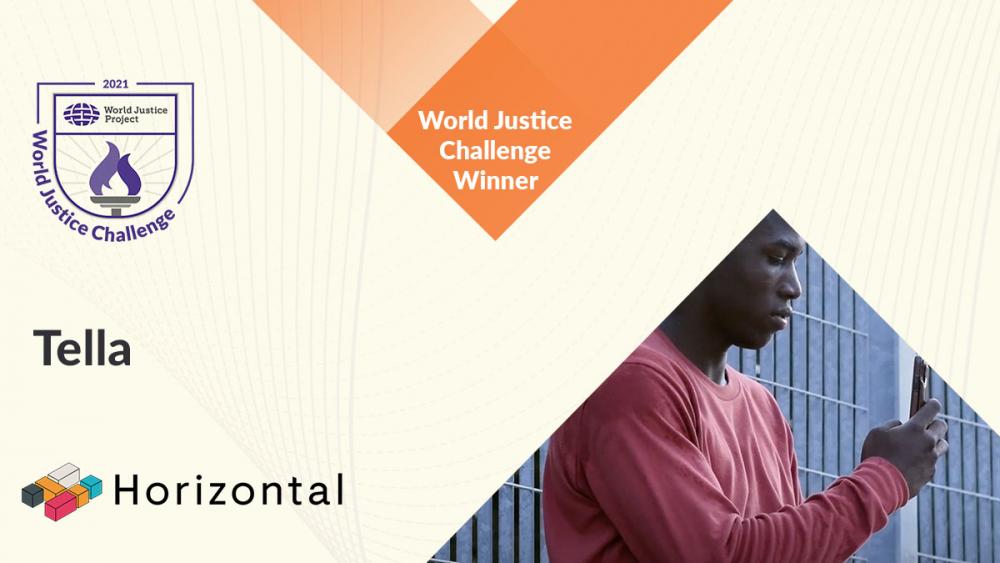 Winner — Anti-Corruption and Open Government
Constructing Transparency: Promoting Justice in Honduras Through Good Governance and Strong Public Management
Asociación para una Sociedad más Justa (ASJ) (Honduras)
This project combats systemic corruption in Honduras by evaluating government institutions' human resources, purchases, and results.
The COVID-19 pandemic gave rise to significant corruption risks. Governments mobilized massive resources to respond to the health and economic crises. At the same time, many governments enacted emergency procurement procedures and suspended corruption prevention and enforcement mechanisms. Each of these measures increased the risk for corruption and waste. This corruption risk was a rule of law problem in itself. It also compromised the pandemic response, undermined much-needed trust in public institutions, squandered supplies and resources, and impeded their flow to those in need.
 
The project was selected for its strong example of an investigation, led by civil society, that produced specific, concrete results with government agencies, widespread media coverage, and prosecutions of corrupt actors. The project's ability to work across multiple stakeholders and garner media coverage was impressive in producing a strong, tangible impact.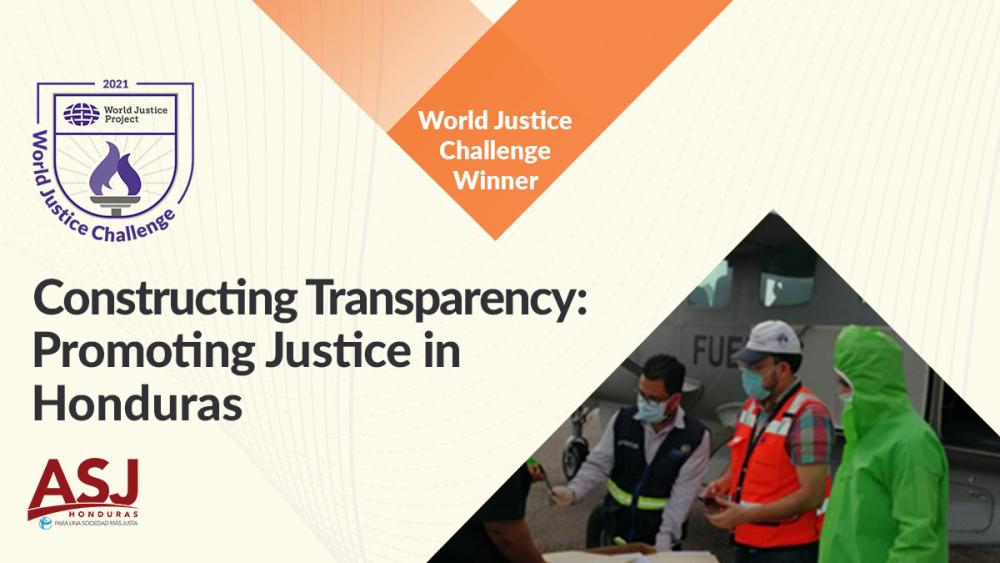 Winner — Fundamental Rights and Non-Discrimination
COVID-19 Project: Demanding Equal Treatment and Non-Discrimination for the Arab Minority Through the Israeli Legal System
Adalah - The Legal Center for Arab Minority Rights in Israel (Israel)
This project uses legal action before Israeli courts and state authorities, together with media outreach, to obtain remedies for discrimination faced by the Arab minority in Israel. 
According to the 2020 World Justice Project Rule of Law Index, more countries have regressed on their 'fundamental rights score' than any other rule of law factor over both 2019-2020 and the last five years. In addition to the dramatic effects of quarantines and lockdowns on freedom of movement and travel, the pandemic affected human rights in four areas of particular concern: equal treatment and non-discrimination, freedoms of expression and assembly and right to information, right to privacy, and due process and the rights of detainees.
 
The project was selected for its effectiveness in using legal remedies to address the discriminatory effects of the pandemic crisis, leading to significant results in the struggle for fundamental human rights and non-discrimination of Arab minorities in Israel.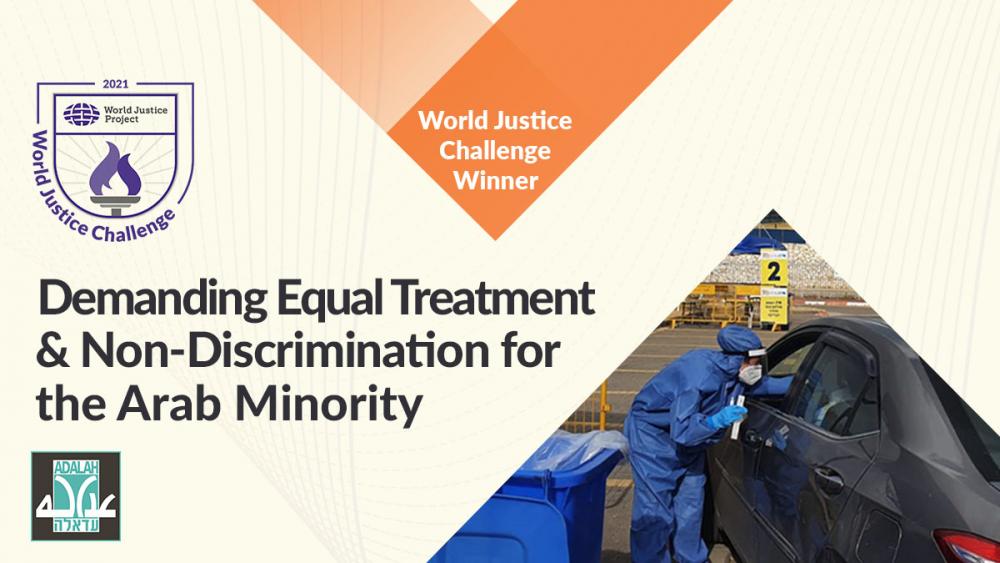 Winner — Ruth Bader Ginsburg Legacy Prize
Inua Mama Fua
Dhobi Women Network (Kenya)
This project defends the rights of women domestic workers working in the suburbs of Nairobi.
The new Ruth Bader Ginsburg Legacy Prize is awarded to the finalist project that best exemplifies the fight against inequality and gender-based discrimination. This prize honors former U.S. Supreme Court Justice Ginsburg's lifelong work in service to the causes of justice, equality, and the rule of law, and in recognition of her tremendous inspiration to WJP's mission and work.
 
The project was selected as an important example of a multifaceted approach to the fight against inequality and gender-based discrimination through provision of emergency social services and raising awareness of these women's rights to decent work.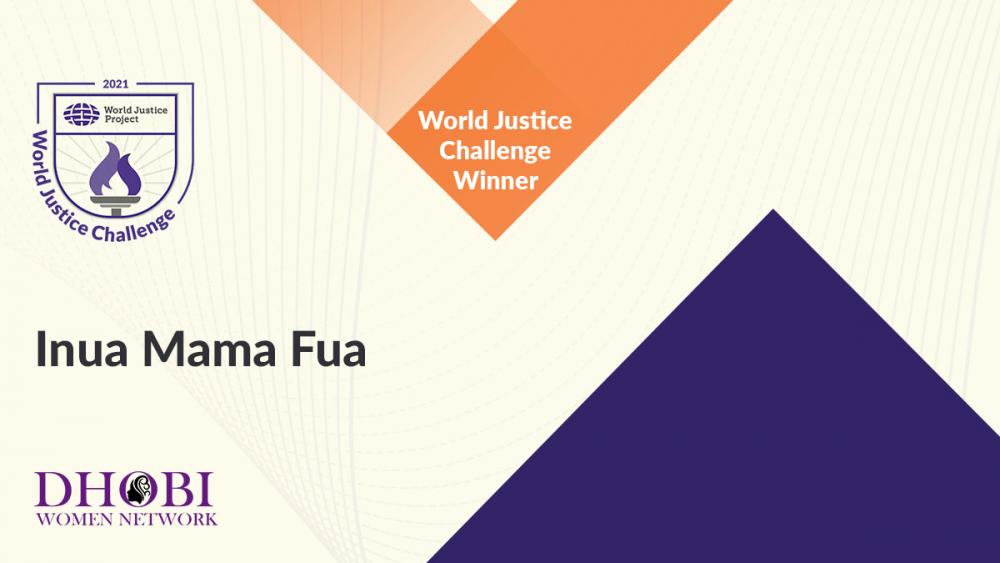 Winner — WJP Network Popular Vote
Accelerate Release of Children; Protect Children from COVID-19
Terre des Hommes Foundation (Switzerland/Global)
This project is dedicated to building rapid knowledge and mobilizing interdisciplinary partnerships to foster a global advocacy campaign with a swift, targeted, and effective impact for children deprived of liberty.
The WJP Network Popular Vote prize is selected for its inspiration and impact by WJP's network. Over 1,400 voters registered for a ballot through our World Justice Challenge Community Forum Platform. 
 
This project led to the emergency release and reintegration care of hundreds of children worldwide.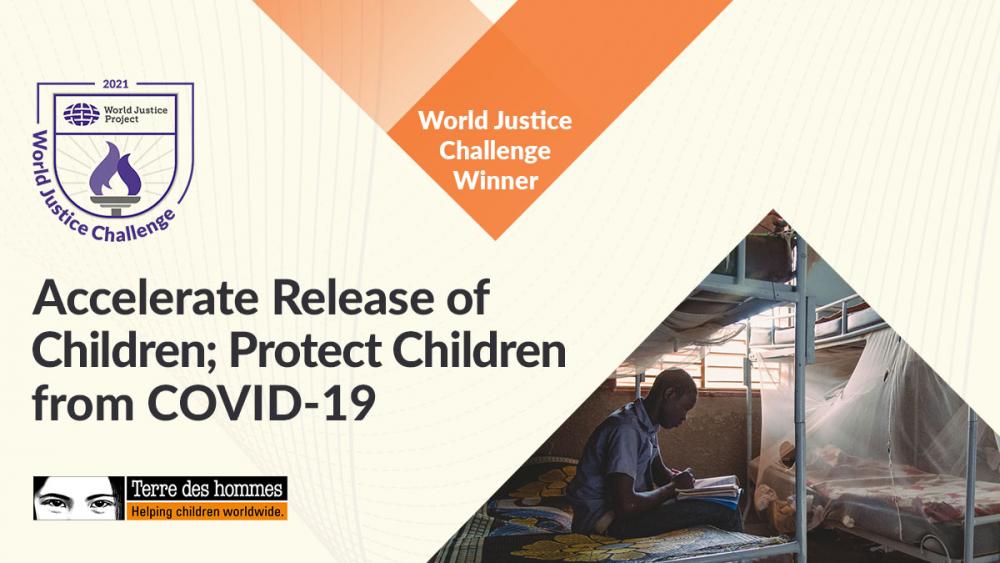 Meet all the 2021 Challenge Finalists:
WJP and its thematic partners selected 30 finalists for their demonstrated impact in advancing the rule of law in four thematic areas affected by the COVID-19 pandemic: access to justice for all, accountable governance, fundamental rights and non-discrimination, and anti-corruption and open government. In addition to the finalists below, an additional ten projects were chosen as Honorable Mentions.