Anti-Corruption and Open Government Finalists
---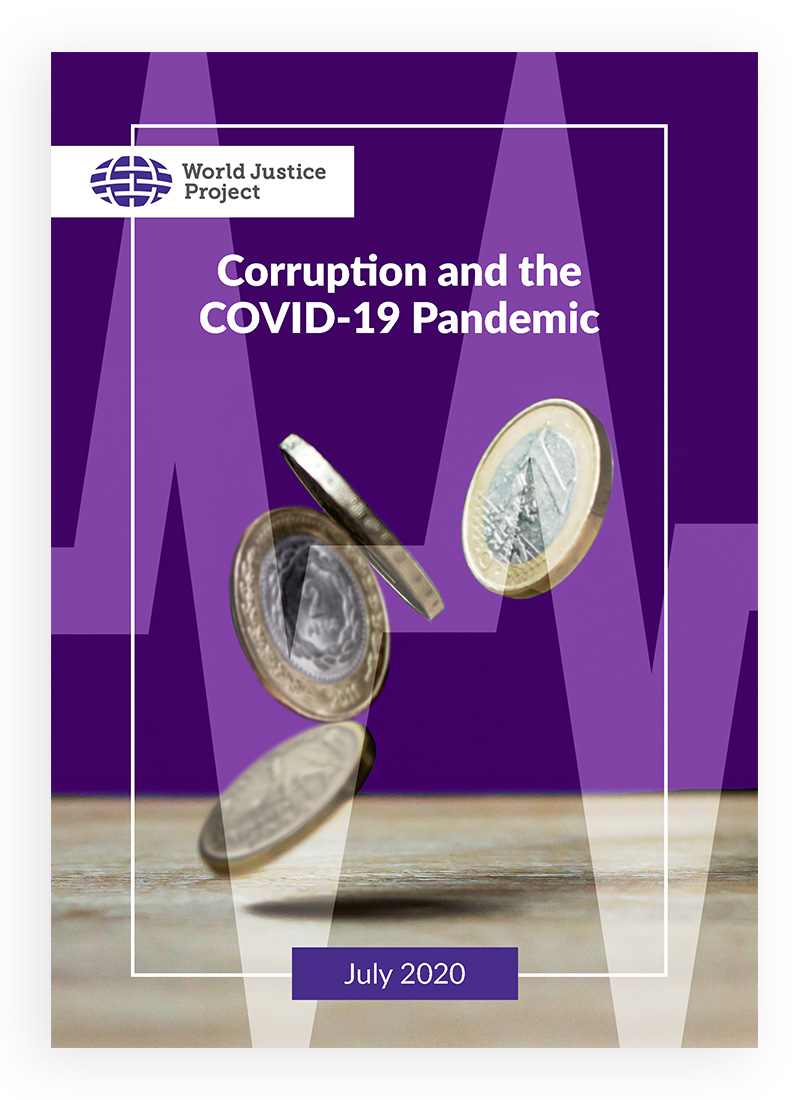 Problem Statement
 
The World Justice Challenge 2021: Advancing the Rule of Law in a Time of Crisis seeks to identify, recognize, and promote good anti-corruption and open government practices and high-impact projects and policies that protect and advance the rule of law in this time of unprecedented crisis.
The COVID-19 pandemic gives rise to significant corruption risks. Governments have mobilized massive resources to respond to the health and economic crises. At the same time, many governments have enacted emergency procurement procedures and suspended corruption prevention and enforcement mechanisms. Each of these measures increases risk for corruption and waste. This corruption risk is a rule of law problem in itself. It also compromises the pandemic response, undermining much-needed trust in public institutions, squandering supplies and resources, and impeding their flow to those in need. 
Even without a pandemic, the health sector has a serious corruption problem. In a 2019 report, Transparency International estimated that corruption in the health sector costs $500 billion per year globally. The pandemic compounds this problem as governments rush supplies and resources to those in need, shortcutting procedures designed to prevent waste and fraud. Shortages create opportunities for price-gouging, scams involving the sale of defective or counterfeit goods, and bribery. Meanwhile, emergency response mechanisms hamper the ability of audit agencies, whistleblowers, and other oversight mechanisms to provide much-needed checks on the use of public health resources. As we rebuild toward societies that can be more resilient in the face of the next global challenge, combating corruption—particularly in the health sector—should be a top priority.
Technology and principles of open and accountable governance can provide invaluable checks and hold corrupt actors to account. Over the longer term, a recovery that includes measures to curb corruption promises to be more equitable and sustainable.
Guidelines for Applicants
 
Building on research and analysis by the World Justice Project and other organizations, the World Justice Challenge encourages project entries that address corruption risks posed by the pandemic including, but not limited to:
Checks against price-gouging and contracts awarded without proper procurement;
 
Prevention of counterfeit or fraudulent transactions related to the sourcing of critical medicines and medical supplies;
 
Protection of funds aimed at addressing the economic crisis;
 
Vetting suppliers, tracking financial flows, and publicizing complaint and whistleblower mechanisms;
 
Ensuring the open publication of public contracts tendered under emergency procedures;
 
Ensuring openness of government distribution of emergency economic stimulus packages and support programs for business and households;
 
Protection and reinforcement of institutions designed to provide oversight and accountability of public actors;
 
Protection of the right to information and the proactive government publication of information, particularly as it relates to the pandemic; 
 
Ensuring fiscal openness, including budget and expenditure data transparency and oversight mechanisms;
 
Ensuring accountability of public works, expenditures, and infrastructures related to COVID19 stimulus measures through social control and participation mechanisms;
 
Identifying corrupt and fraudulent patterns/networks through the use of data analytics;
 
Ensuring the integrity and transparency of the decision-making process leading to emergency and recovery measures against undue influence; and
 
Ensuring high integrity standards and accountability for members of 'emergency' advisory groups.
---
Webinar Event Recording
Anti-Corruption and Open Government in the COVID-19 Pandemic: Recommendations for Action
Co-sponsored by World Justice Challenge thematic partners the Open Government Partnership and the OECD, this discussion focused on key anti-corruption and open government problems raised and exacerbated by the pandemic. Panelists also discussed recommendations for actions needed to address the crisis' underlying challenges, support an effective recovery process, and build back better rule-of-law-based societies.
 
---
Anti-Corruption and Open Government Resources
Anti-Corruption and Open Government Thematic Partners