Register your contribution toward achieving Goal 16!
In September, governments, international organizations and civil society will meet at the UN's Sustainable Development Goals Summit to discuss how to accelerate progress toward achieving Agenda 2030. This includes commitments to build peace, justice, and strong institutions as critical factors for sustainable development and to help close the glaring justice gap of over 5 billion people who lack access to justice.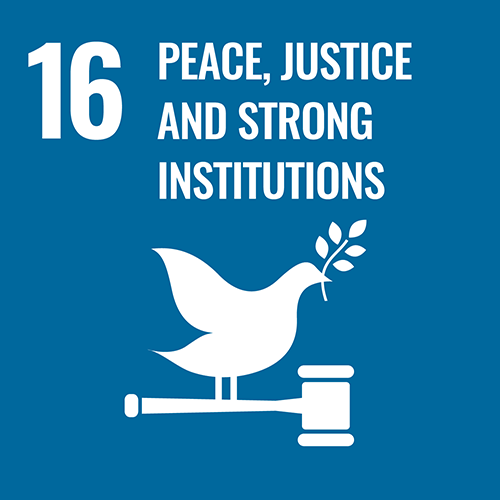 As we approach the Summit, the World Justice Project is inviting civil society organizations to register your own acceleration action as part of a global "Justice for All" campaign to demonstrate the contributions of civil society organizations, governments, and other stakeholders toward achieving Goal 16.
Your acceleration action could be featured on UNDESA's website, along with WJP's website and those of our partners.
Acceleration Actions can be a project that you are already working on or projects that your organization is planning to launch soon, i.e., beyond the proposal stage. The only requirement is that they follow the SMART criteria (Specific, Measurable, Achievable, Resource-based, with Time-based deliverables). Please read the guidelines carefully, otherwise your commitment may be rejected by UNDESA.
Instructions for submission:
Fill out the basic information. Please state your city and country. 
Select Goal 16 and any targets you might be working on.
Fill out the Details section.
Fill out the remaining section and submit.
Once you are done, you will receive an email from UNDESA confirming your submission is under review and your acceleration action will be assigned a number.
Please send your acceleration action title, number, and the name of your organization, country and contact email to WJP at

[email protected]

.
It takes some time for UNDESA to post content they receive to their website. Sending us the information about your commitment would allow us to make sure that your commitment can be featured ahead of the SDG Summit in September. 
Help us make a difference and register your commitment today!
---
Please note that there are two active links to register acceleration actions on the UNDESA website. The link listed on this page is the correct one. Please do not use any other link or your acceleration action may not be registered.