Our efforts have stimulated fresh discussion on rule of law issues among journalists, public officials, and others worldwide. To date, World Justice Project and our data have appeared in nearly 6,000 articles in more than 190 countries worldwide. See a selection of recent media mentions in WJP in the News. 
Press Inquiries
If you have a press inquiry or would like to request an interview with one of WJP's experts on the rule of law, please contact us at:
Email: press@worldjusticeproject.org
Phone: (206) 792-7676  
 
Endorsements
What do experts and world leaders think about the rule of law—and the World Justice Project's efforts to measure it? We asked several leading global voices for their thoughts. View our latest video endorsements here.
2020 WJP Rule of Law Index Press Materials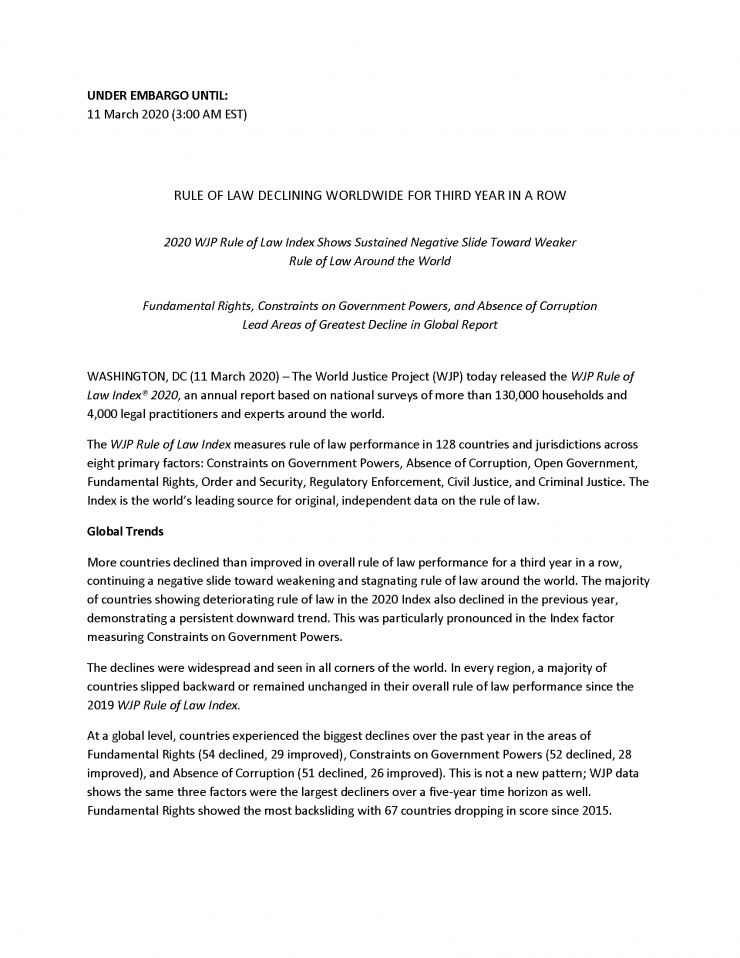 WJP Rule of Law Index 2020: Global Press Release (PDF)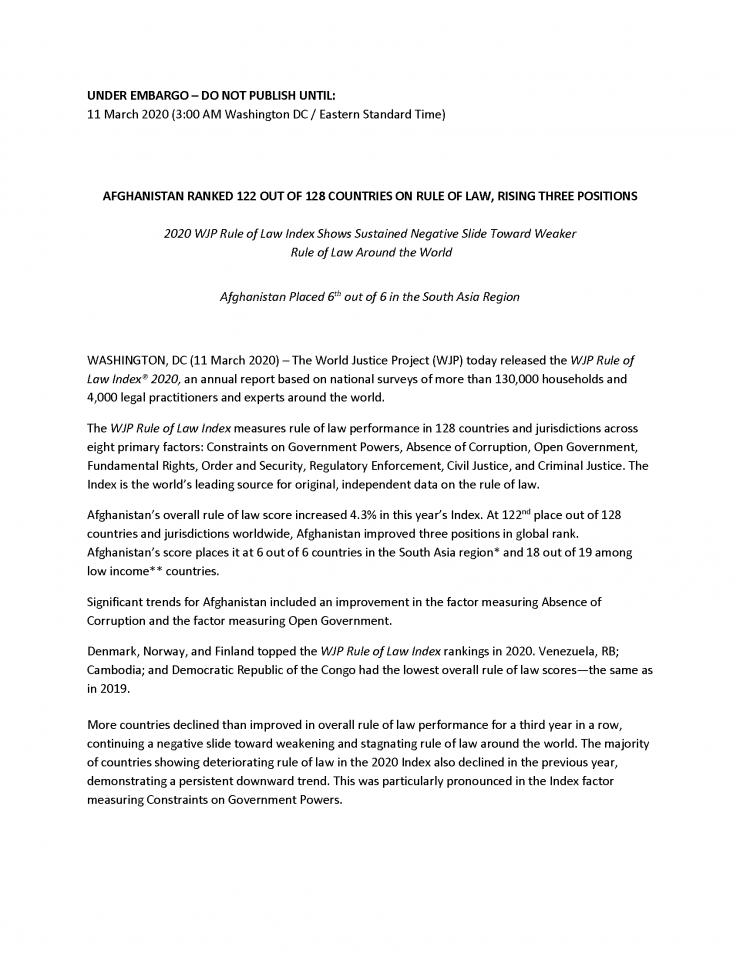 WJP Rule of Law Index 2020: Individual Country Press Releases (PDFs)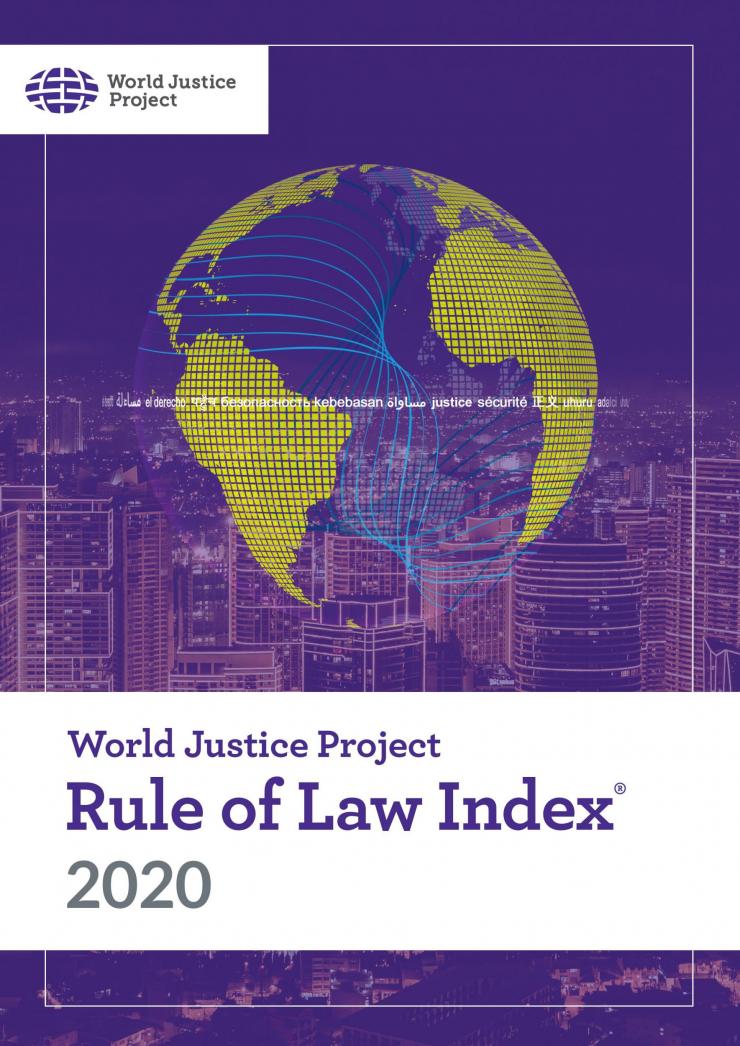 WJP Rule of Law Index 2020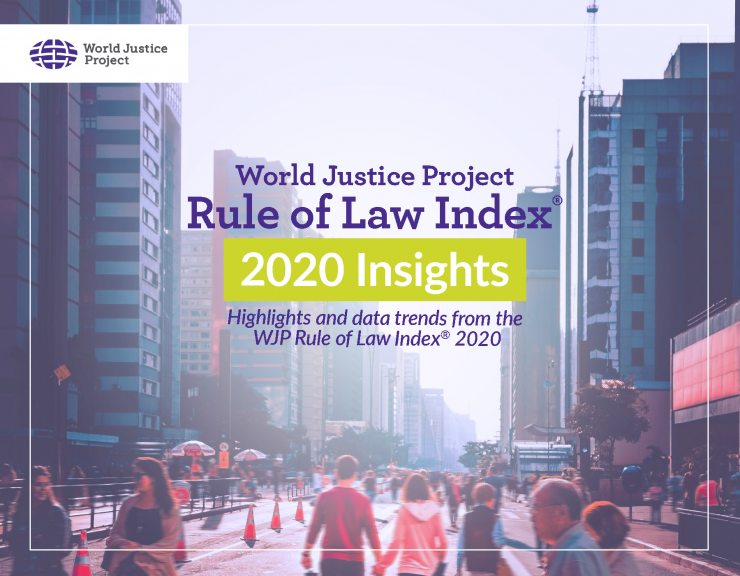 WJP Rule of Law Index 2020 Insights