WJP Rule of Law Index 2020 Launch Event | Streamed live on March 11, 2020
The World Justice Project Rule of Law Index® is the world's leading source for original, independent data on the rule of law. Covering 128 countries and jurisdictions, the Index relies on national surveys of more than 130,000 households and 4,000 legal practitioners and experts to measure how the rule of law is experienced and perceived worldwide. 
2019 World Justice Forum | Success Stories for Tackling the Justice Gap
The World Justice Forum 2019 was an important milestone for building a worldwide community dedicated to realizing justice for all. As a meeting place for governmental and non-governmental actors, private sector leaders, and the donor community, the Forum addressed principal challenges to delivering justice and provided space for advancing concrete solutions. This plenary panel recorded Tuesday, April 30, 2019 highlighted preeminent successful solutions to the justice gap from government, private, and civil society actors. (Watch more videos from the 2019 World Justice Forum on our YouTube channel.)
2019 World Justice Challenge: Access to Justice Solutions Awards
The 2019 World Justice Challenge competition invited organizations and institutions throughout the world to highlight effective projects aimed at increasing access to justice. WJP received more than 250 submissions from every region of the world that reflected a wide range of strategies and approaches to tackling the justice problem. Thirty finalists presented their projects at the World Justice Forum: Realizing Justice for All in The Hague, Netherlands, and five winning projects were announced at the Forum's Closing Plenary.
WJP Mexico States Rule of Law Index 2018 | Index Survey Memories
The WJP Mexico States Rule of Law Index 2018—released in October of 2018—is the first sub-national index produced by the WJP, and is one of the most complete measurements of institutional performance in the country. The Index uses the same conceptual framework and methodology to measure adherence to the rule of law in each of Mexico's 32 states that the WJP has used around the globe. 
World Justice Project (WJP) Rule of Law Index: Leading Voices
The WJP is an independent, non-profit organization working to advance the rule of law around the world. In this video, learn more about the rule of law and why it matters from Bill Gates, The Most Reverend Desmond Tutu, and more. To explore other WJP video content, check our our YouTube channel.
Photos
To browse photos from World Justice Project events, convenings, and more, check out our Flickr profile.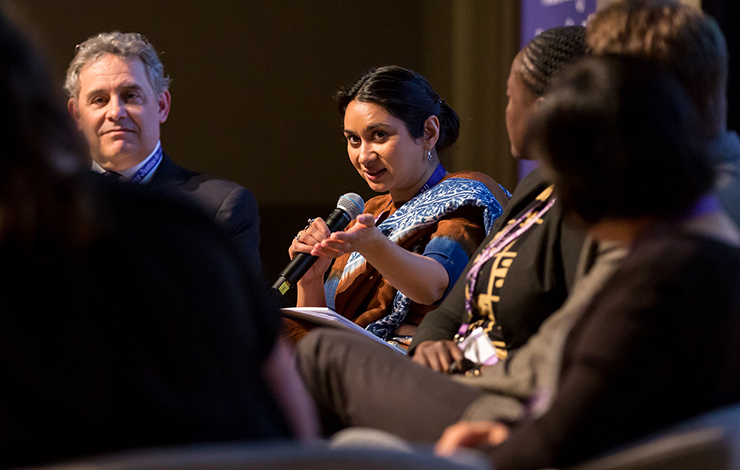 Photo Essays
Explore World Justice Project-supported programs as seen through first-person interviews and documentary photography: see them here.