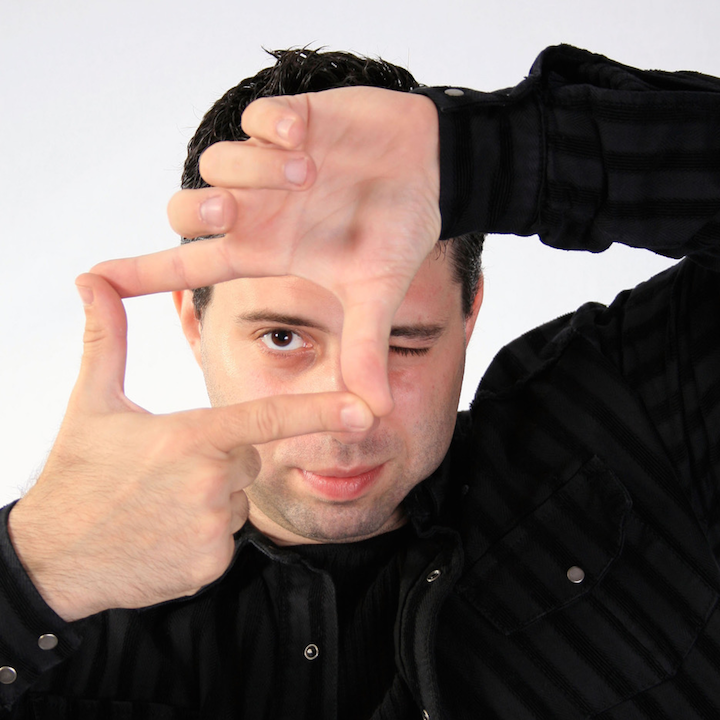 Mr. Evgeny Afineevsky
Film Director / "Cries from Syria"
Evgeny Afineevsky's is a director, producer, and cinematographer, whose career began as a teenager when he won the First Prize for Best Documentary in the largest Republic in Russia and was sent to the Black Sea International Film Festival in Russia. From 1994-2000, Afineevksy coordinated and produced over 30 musicals in Israel, such as: "Bat" (Die Fledermaus), "Gypsy Baron," "Viennese Blood," "Night in Venice," "Silva Princess of Chardas," "Mozart Konzerte" with the Prague National Opera Orchestra, and many others. In 1999, still in Israel, he directed the TV series "Days of Love." In 2000-2002, he produced three feature films, "Crime & Punishment," starring Crispin Glover, John Hurt, Clive Revil and Margot Kidder; "Death Game," staring Billy Drago, Joe Lara, Richard Lynch and Bo Brown; and "The Return from India," starring Aki Avni, Riki Gal, Assi Dayan, Dana Parnas and Orly Perl. His most recent project, an award-winning historical feature documentary "Winter on Fire," was an official selection of the Venice and Telluride International film festivals, received the People's Choice Award for the Best Documentary from the Toronto International Film Festival and was nominated for an Academy Award®.He is the member of the Academy of Television Arts & Sciences, Directors Guild of America and Academy of Canadian Cinema & Television.
---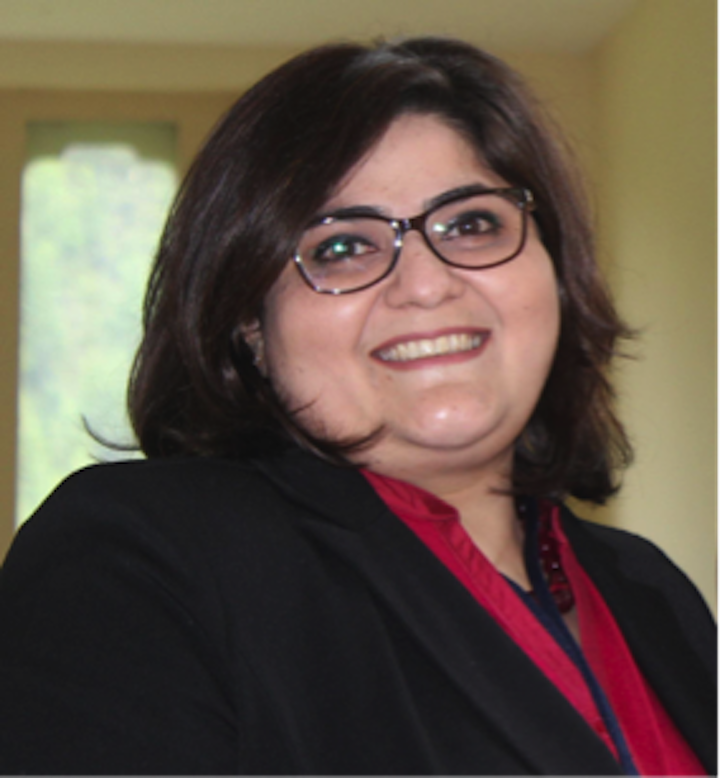 Ms. Irum Ahsan
Senior Cousel / Office of the General Counsel - Asian Development Bank (Philippines)
Irum Ahsan completed her legal education from the London School of Economics and Political Science. Before joining the Asian Development Bank (ADB), she practiced on contentious and non-contentious legal matters in Pakistan. In addition, Irum taught law at various prestigious institutions. At ADB, she is working in the Office of the General Counsel where she advises on multi-sector projects for inclusive growth. Irum is currently leading law and policy reform (LPR) projects on areas such as environmental and climate change adjudication and enforcement, legal literacy for women, and SAARC regional coordination on areas of common interests. ADB's LPR work is based on the premise that a functioning legal system – anchored by the Rule of Law is an essential component of sustainable development. Her work led to the establishment of the Asian Judges Network on Environment, the first such network in the world. Irum has also organized several symposiums for Chief justices on environmental and climate change laws and presented her work at numerous international forums. She is a member of ADB's governance and gender thematic groups. Irum is an active advocate for gender consciousness and for women's rights and passionately steers the gender discussion in ADB.
---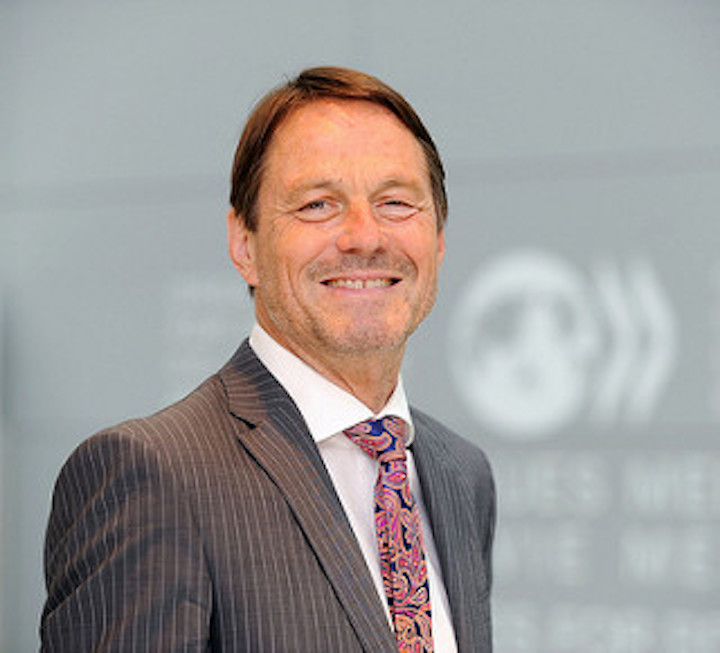 Mr. Rolf Alter
Director of Public Governance - Organisation of for Economic Co-operation and Development (OECD)
Mr. Rolf Alter is Director for Public Governance with the Organisation for Economic Co-operation and Development (OECD) in Paris. He leads a team of 200 staff to support governments in improving their public sector performance for inclusive growth and the competitiveness of their economies. Key areas include institutional reform, innovation, transparency and integrity in the public sector, results-oriented budgeting, and regulatory reform. Under his leadership, the Directorate pursues a programme of co-operation with a wide range of non-member countries and is engaged with international institutions to advance the research on empirical evidence and good policy practices of public sector economics and governance.
Previously, Mr. Alter was Chief of Staff of OECD Secretary-General Mr. Angel Gurría. He joined the OECD in 1991. Throughout his career with OECD he held different positions in the Economics Department, Department of Financial, Fiscal and Enterprise Affairs, and the Office of the Executive Director of the OECD.
Prior to joining the OECD, Mr. Alter was an economist in the International Monetary Fund, in Washington D.C. He started his professional career in 1981 in the German Ministry of Economy. He is currently a member of the Advisory Group of the WEF Global Risks Report. In 2015, he joined the UN High Level Panel on Water. In 2016, Mr. Alter was awarded the O.P. Dwivedi Award by IASIA.
Mr. Alter holds a doctorate degree from the University of Goettingen, Germany, following post-graduate work in Germany and the United States.
---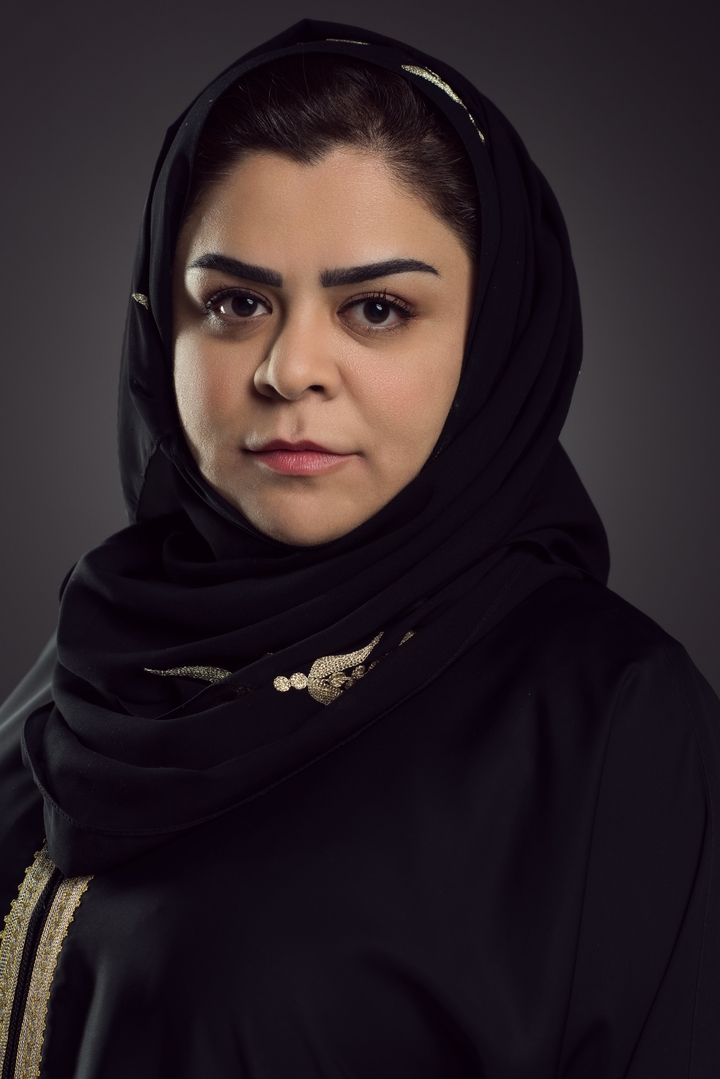 Ms. Haifa Al Hababi
Assistant Professor in Interior Design and Architecture Department / College of Engineering Prince Sultan University, Riyadh (Saudi Arabia)
Haifa al-Hababi is Assistant Professor in Interior Design and Architecture Department, College of Engineering Prince Sultan University, Riyadh (Saudi Arabia). She studied at Glasgow School of Art and at London University, writing a thesis about "The Role of Women In Architecture, Using Asir, Saudi Arabia As An Example". She was selected as a 2016 Global Thinker by Foreign Policy, was the first Saudi woman to register to run in municipal elections 2015, the first in which women could vote and seek office, a board member of both IEEE Women in Engineering, Riyadh Chapter, and Saudi Women Association for Architectural Heritage. She was also elected a member of the Women Engineers committee of the Saudi Council of Engineers, and was a featured TEDx Speaker. She has produced a two hour documentary film focused upon the narrative of the region of Asir, as told by the art, architecture, frescoes, and lifestyles of the people, religion, politics, and socio-economic issues.
---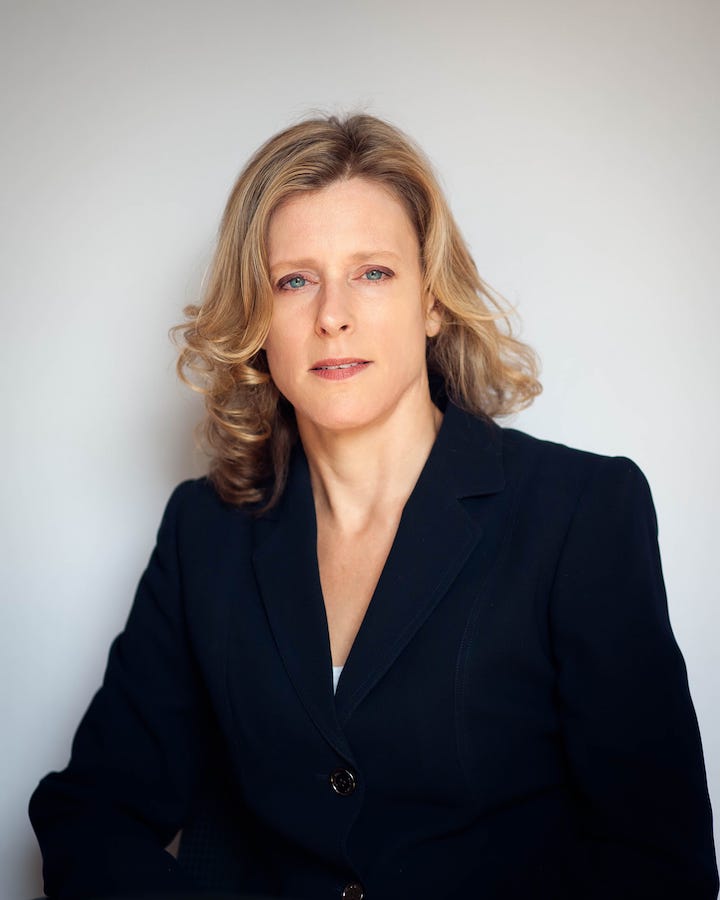 Ms. Cate Ambrose
President and Executive Director / Latin American Private Equity Venture Capital Association (LAVCA)
Cate Ambrose is President and Executive Director of the Latin American Private Equity & Venture Capital Association (LAVCA), a non-profit membership organization comprised of over 170 firms that control assets in excess of US$60b directed at capitalizing and growing Latin American businesses. She speaks and writes regularly on a range of topics related to public policy and private investment in Latin America, and is a regular commentator on CNN En Español, Bloomberg, and Fox Business, and a guest lecturer at The Wharton School. Cate is also a member of the Board of Directors for Youth INC, a non-profit organization dedicated to improving the lives of New York City's youth. Prior to joining LAVCA, Cate was Chief of Advocacy for the Commission on Legal Empowerment of the Poor, a United Nations initiative co-chaired by Peruvian economist Hernando de Soto and former US Secretary of State Madeleine Albright. Until 2005, Cate was Executive Director of Programs at The Economist. Cate began her career as a journalist in Spain. She holds an MPA in International Economic Policy from Columbia University, and received her BA in Latin American studies from St. Lawrence University and the University of Madrid.
---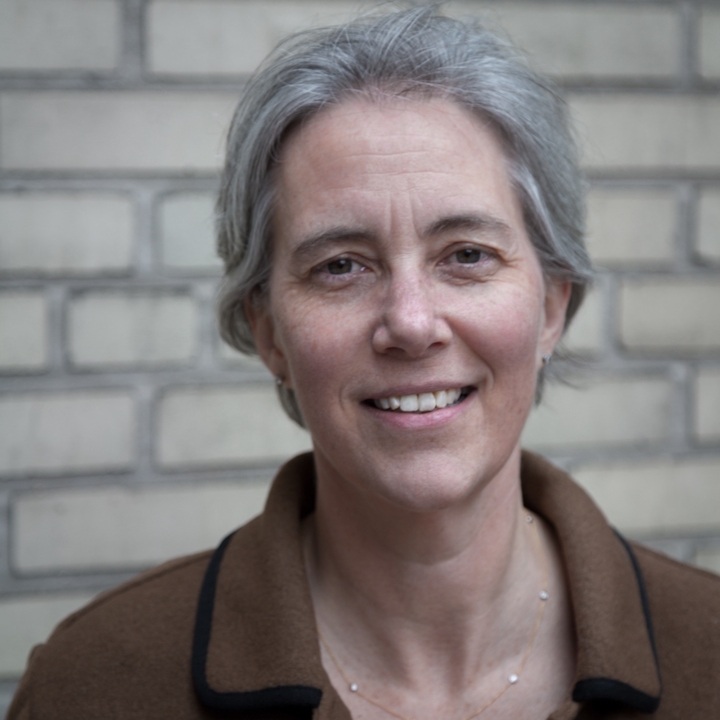 Elizabeth Andersen
Director - Rule of Law Initiative - American Bar Association (ABA-ROLI) (USA)
Elizabeth Andersen is Associate Executive Director of the American Bar Association and Director of its Rule of Law Initiative (ABA ROLI), the ABA's global legal development program working in 60 countries worldwide to advance the rule of law.
Ms. Andersen joined the ABA in September 2014, bringing to ABA ROLI more than 20 years of experience in international law, international human rights and rule of law development. She previously served for eight years as executive director and executive vice president of the American Society of International Law; for three years as director of ABA ROLI's Europe and Eurasia Division (previously known as ABA CEELI); and for eight years at Human Rights Watch, as a researcher, as director of advocacy and, ultimately, as executive director of its Europe and Central Asia Division.
Ms. Andersen began her legal career in clerkships with Judge Kimba M. Wood of the U.S. District Court for the Southern District of New York and with Judge Georges Abi-Saab of the International Criminal Tribunal for the former Yugoslavia. She is an expert in international human rights law, international humanitarian law and international criminal law, and she has taught these subjects as an adjunct professor at the American University Washington College of Law.
Ms. Andersen received a B.A. from Williams College, an M.P.A. from Princeton University's Woodrow Wilson School of Public and International Affairs, and a J.D. from Yale Law School. She currently serves as a member of the Board of Trustees of Williams College, as well as a on the governing and advisory boards of several international non-profit organizations.
---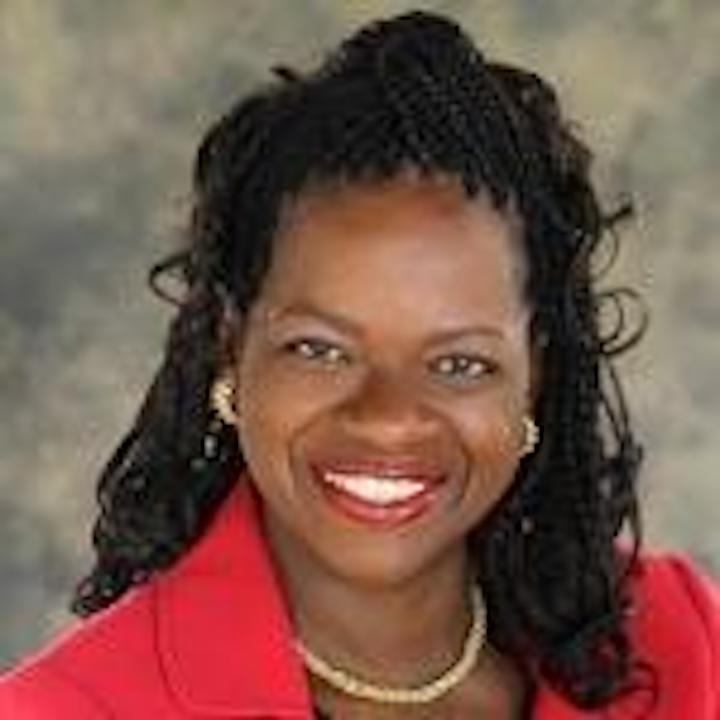 Ms. Barbara Arnwine
President and Founder / Transformative Justice Coalition (USA)
Barbara R. Arnwine is President and Founder of the Transformative Justice Coalition, and is internationally renowned for contributions on critical justice issues including the passage of the landmark Civil Rights Act of 1991 and the 2006 reauthorization of provisions of the Voting Rights Act. A graduate of Scripps College and Duke University School of Law, she continues to champion civil rights and racial justice issues nationally and internationally in the areas of housing and lending, community development, employment, voting, education, and environmental justice.
In addition to Ms. Arnwine's instrumental work leading to the passage of the 1991 Civil Rights Act, she has served in numerous other prestigious capacities, including international civil, human and women's rights matters. Ms. Arnwine is a prominent leader of Election Protection (EP), the nation's largest nonpartisan voter protection coalition, launched in 2004 to assist historically disenfranchised persons to exercise the fundamental right to vote. Her work has contributed to a UN Platform for Action that provides protection for women who confront multiple forms of discrimination. She has received numerous national, regional and local awards. She is also the recipient of the National Bar Association's Equal Justice Award and the C. Francis Stradford Award in 2007, the highest honor bestowed by that organization.
She has penned numerous articles and is regularly quoted and featured by national and local media outlets such as the American Bar Association (ABA) publications, the New York Times, the Washington Post, MSNBC and NBC Network News.
Ms. Arnwine is board vice-chair of the National Coalition to Abolish the Death Penalty and serves on the board of directors of MomsRising and Independent Sector. She is an honorary board member of Welcome.us and is also a member of the American Bar Association's Section of Individual Rights and Responsibilities.
---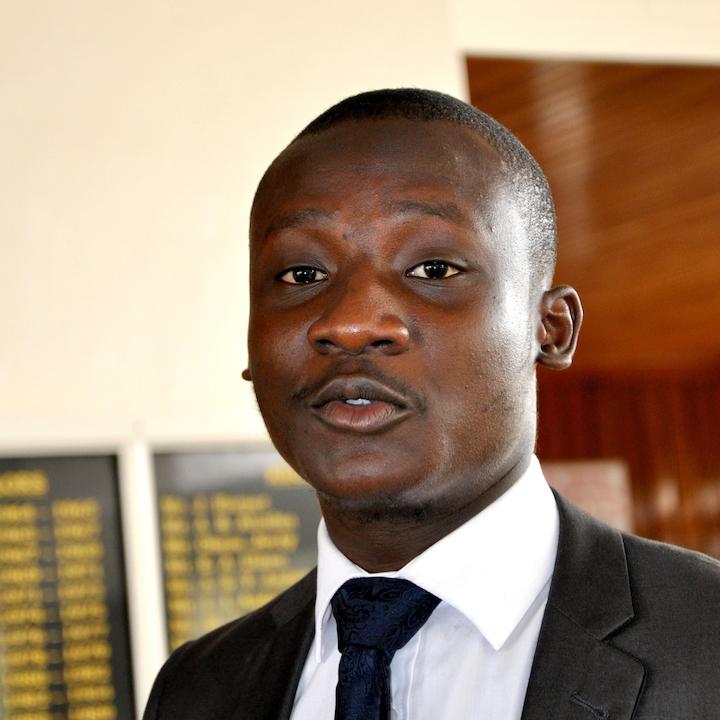 Mr. David Asiamah
Founder / AgroMindset (Ghana)
David Asiamah is the founder of Agro Mindset Group. He has been recipient of multiple awards including the FORBES AFRICA 30 under 30 class of 2016, the African Achiever Awards for agriculture excellence, The Future Awards for agriculture, GUBA for recognition of innovation and best practice in corporate sustainability and the Ghana Top 30 Under 30 amongst others. His firm subsidiary, Agro Mindset Farms is 2016 winner of Best Poultry in the Afigya Kwabre District of Ghana. He holds an MSc (Agriculture and Development) from the University of Reading, UK.
---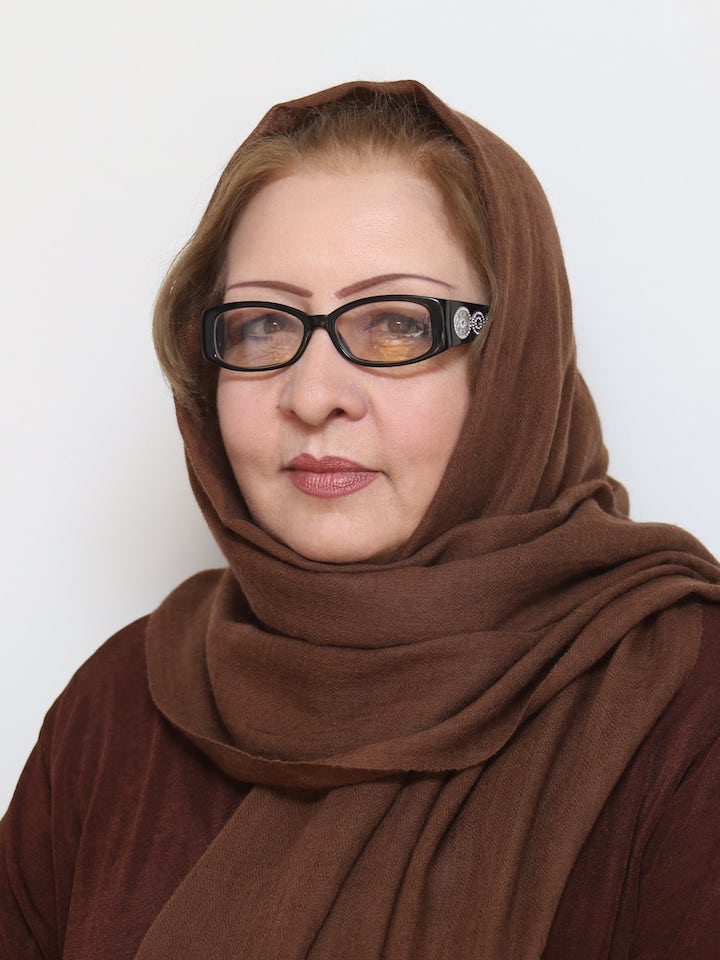 Ms. Najiba Ayubi
Managing Director / Killid Group (Afghanistan)
Ms. Najiba Ayubi is the Director of Development & Humanitarian Services (DHSA) for Afghanistan and its public media initiative called The Killid Group (TKG). The TKG is a group made of 11 local Radios and publishes the country's three highest circulation publications: Killid Weekly, Mursal Weekly, Women's Magazine and the famous Afghanistan's cultural magazine, the content of which covers political, social, cultural and women affairs.
Prior to joining DHSA/TKG, Ms. Ayubi worked with Save the Children (USA) on its mine awareness and media project as a communication and media relation senior officer. As a freelance journalist, she has contributed many articles and editorials to local and national newspapers and magazines and served as senior producer and reporter for private and state broadcasters. Ms. Ayubi is a prolific writer and her literary collections have been published both in Afghanistan and in the Afghan press outside Afghanistan. She has higher education in Literature and Journalism and is a member of the steering committee of Afghanistan's National Journalist Union (ANJU ). She is functioning as coordinator of the Steering committee of Afghanistan Civil Society, a member of Review Commission on Mass Media Law in Afghanistan, a member of MLWG (media law working group), a member of the executive team and deputy of the Afghanistan National Journalists, among other duties. She received the IWMF Courage in Journalism international award in 2013 and was recognized as one of the 100 Heroes of Information in 2014. In 2016 she was awarded the Alama Said Jamludine medal by President of Afghanistan Ashraf Ghani.
---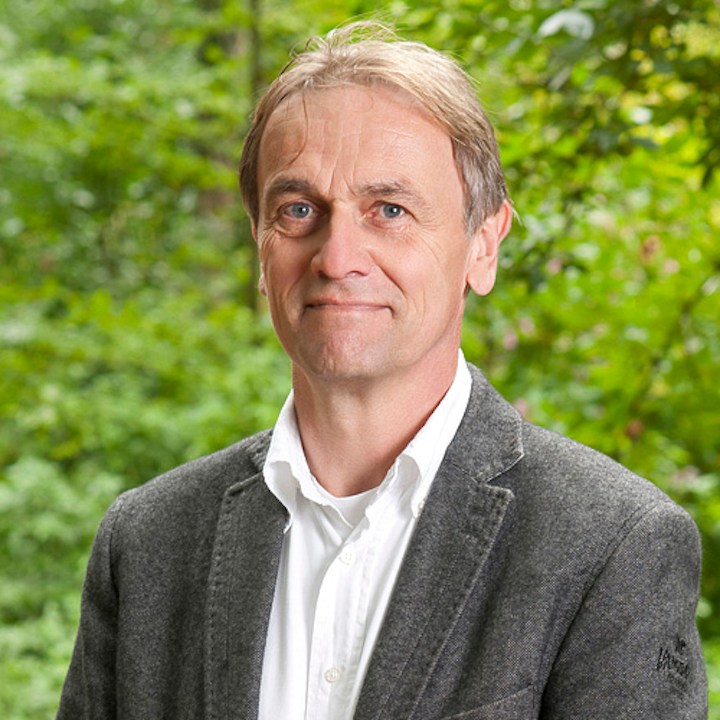 Mr. Maurits Barendrecht
Research Director, HiiL / Professor of Legal Innovation, Tilburg University (Netherlands)
Maurits Barendrecht (1956) grew up in The Hague, the city of peace and justice. After studying Physics and graduating from Leiden Law School, he practiced law at De Brauw Blackstone Westbroek, a leading Dutch law firm (1982-1997). He became a partner in this firm, practicing in litigation before the Dutch Supreme Court, intellectual property, labor law and public interest litigation.
Since 1992, he is professor of Private Law at Tilburg University. His publications focus on dispute systems (legal procedures, negotiation processes, ADR, informal dispute mechanisms). What are the justice needs of people in a divorce or an employment dispute? What rules work best to resolve such conflicts? What are best practices for lawyers, judges and mediators? What dispute resolution techniques do they use? What are the incentives for these professionals and what are their professional beliefs? For him, the challenge is always to improve dispute systems so that they serve the interests of the people that rely on them in a better way.
Maurits led breakthrough innovation projects such as:
•          The first comprehensive codification of private law for services (European Civil Code Project).
•          The reorganization of personal injury claims handling in the Netherlands, leading to a code of conduct.
•          The Access to Justice Report of the UN high level Commission on Legal Empowerment of the Poor.
•          The measuring access to justice methodology and the Innovating Justice Platform (now two successful HiiL services that have been implemented in many countries of the world).
These interactive research and development projects take place in cooperation with stakeholders such as client groups, ministries of justice, the judiciary, or those involved in the supply of legal services.
As research director at HiiL Innovating Justice, Maurits is responsible for Innovating Procedures and Online Justice Journeys. These procedures, are available for courts, ministries of justice and providers of legal aid/services.
---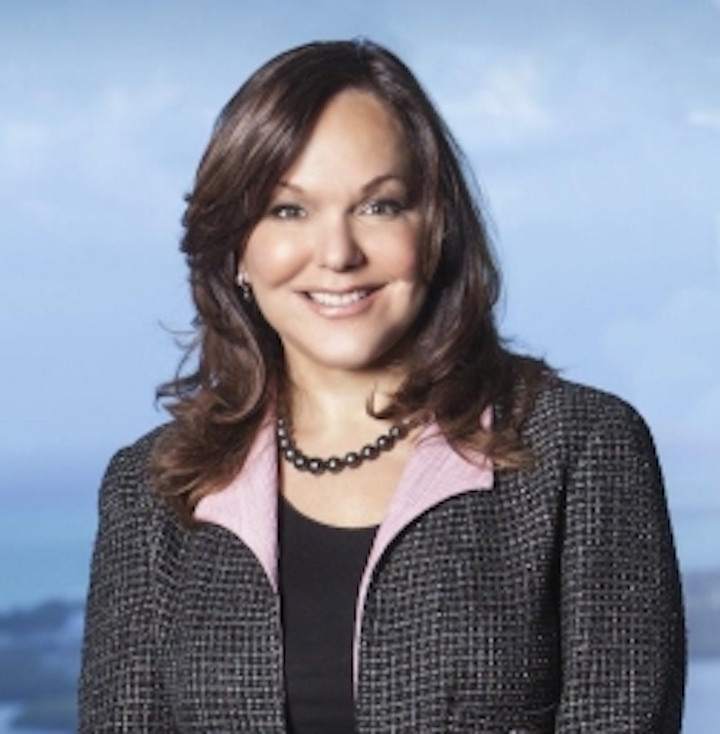 Ms. Hilarie Bass
President-Elect / American Bar Association (USA)
As Co-President of international law firm Greenberg Traurig and a prolific trial attorney with a highly successful 30-plus year career, Hilarie Bass is one of the most prominent women attorneys in the United States. Hilarie is currently President-Elect of the American Bar Association, the world's largest voluntary professional organization with more than 400,000 members. At Greenberg Traurig, she serves on the firm's Executive Committee and previously served an eight-year term as national chair of its 600-member litigation department. Hilarie is also the founder and former chair of Greenberg Traurig's Women's Initiative.
Hilarie has successfully represented high-profile corporate clients in jury and non-jury trials involving hundreds of millions of dollars in controversy. She has worked and settled more than 100 cases, tried more than 20 cases to conclusion, and argued numerous appeals. In recognition of that success, she was inducted into The American College of Trial Lawyers. Hilarie is widely recognized for her pro bono work on behalf of two foster children that led to the elimination and declaration as unconstitutional Florida's 20-year- old ban on gay adoption.
Mentoring others in the legal field and giving back to the community has always been a top priority for Hilarie. She has dedicated herself to supporting the mission of the ABA for more than 30 years, beginning as a young lawyer and now serving a one-year term as President-Elect before becoming ABA President in August 2017.
Her work is recognized throughout the industry, as Hilarie is consistently ranked in leading legal guides including Chambers USA Guide, The Best Lawyers in America, Lawdragon 500, Legal 500 United States, South Florida Legal Guide, Super Lawyers magazine, Florida Trend magazine's "Legal Elite" and many others. Hilarie was most recently named "Lawyer of the Year" in Litigation – Securities in 2016 by The Best Lawyers in America.
 
---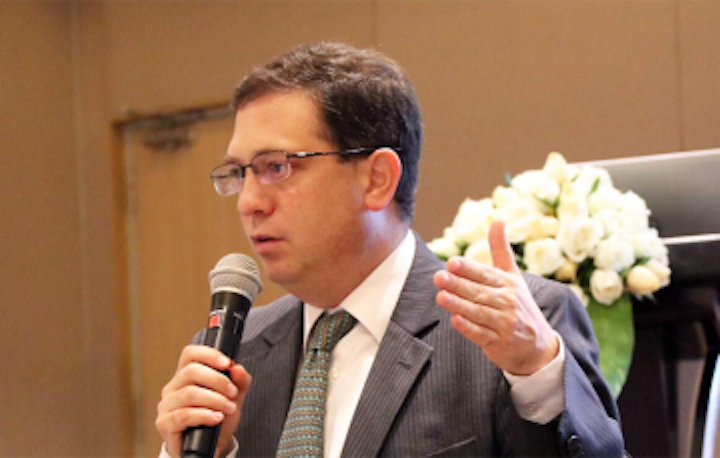 Dr. Juan Carlos Botero
Executive Director / World Justice Project
Dr. Botero is the World Justice Project's Executive Director and former Director of the Rule of Law Index, where he has led the development of the Index project and co-authored the report since its inception in 2008. Dr Botero's previous experience as a researcher at Yale University and consultant for the World Bank focused on comparative legal research and developing cross-country indicators for the World Bank's Doing Business report. Previous experiences include service as the Director of the Colombian Government Trade Bureau in Washington D.C., Chief International Legal Counsel of the Colombian Ministry of Commerce, Deputy-Chief Negotiator of the US-Colombia Free Trade Agreement, member of the Advisory Board of the Colombian Antitrust and Consumer Protection Agency, and Judicial Clerk at the Colombian Constitutional Court. He has been a professor or guest lecturer in several countries, and is a member of the World Economic Forum's Global Agenda Council on Justice. His academic publications focus on the areas of rule of law, access to justice, and labor regulation. A national of Colombia, Dr. Botero holds a law degree from Universidad de los Andes, a Master of Laws (LLM) from Harvard University, and a Doctorate of Juridical Science (SJD) from Georgetown University.
---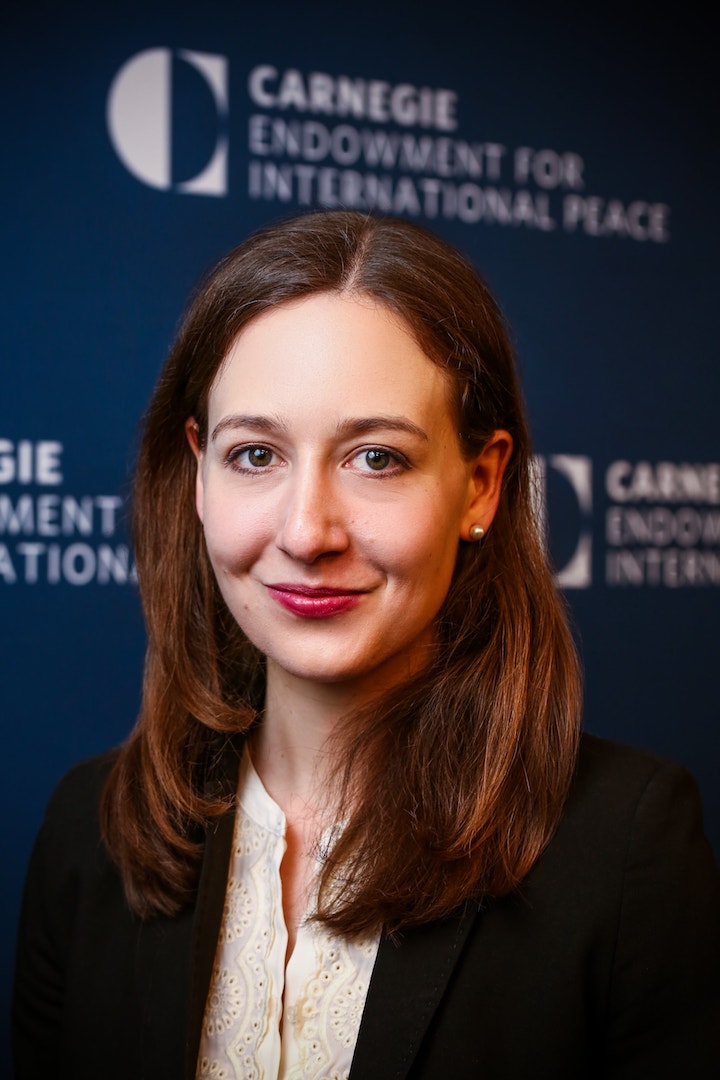 Ms. Saskia Brechenmacher
Associate Fellow - Democracy and Rule of Law Program / Carnegie Endowment for International Peace (USA)
Saskia Brechenmacher is an associate fellow in the Democracy and Rule of Law Program at the Carnegie Endowment for International Peace, where her research focuses on civil society, governance, and institutional reform in post-conflict societies and hybrid political regimes. She is the author ofCivil Society Under Assault: Repression and Responses in Russia, Egypt, and Ethiopia (Carnegie, May 2017). Prior to joining Carnegie,Brechenmacher worked as a graduate researcher at the World Peace Foundation in Boston, and served as the co-investigator for a research project on corruption and state legitimacy in northern Uganda for the Institute for Human Security at Tufts University. From 2015 to 2016, she was a fellow at the Tufts Initiative on Mass Atrocities and Genocide. She is a graduate of Carnegie's James C. Gaither Junior Fellows Program and also gained experience at Carnegie Europe in Brussels, the Friedrich-Ebert-Stiftung in London, and the EUROPEUM Institute for European Policy in Prague. Brechenmacher holds a BA from Brown University and an MA from the Fletcher School of Law and Diplomacy, where she studied comparative politics and public international law
---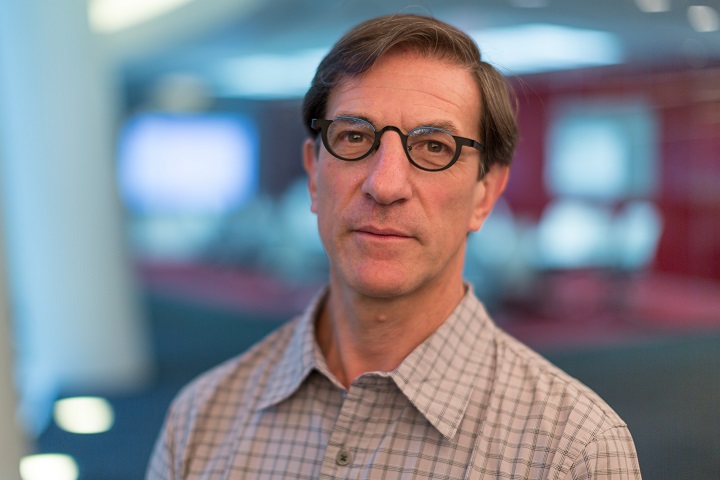 Mr. Ethan Bronner
Senior Editor / Bloomberg News (USA)
Ethan Bronner is a senior editor at Bloomberg News where he focuses on international political analysis. He spent nearly two decades at The New York Times where he was, among other things, the deputy foreign editor, deputy national editor and Jerusalem bureau chief. A graduate of Wesleyan University and the Columbia University Graduate School of Journalism, Bronner began at Reuters where he reported from London, Madrid, Brussels and Jerusalem. He was also a Washington correspondent for The Boston Globe.
---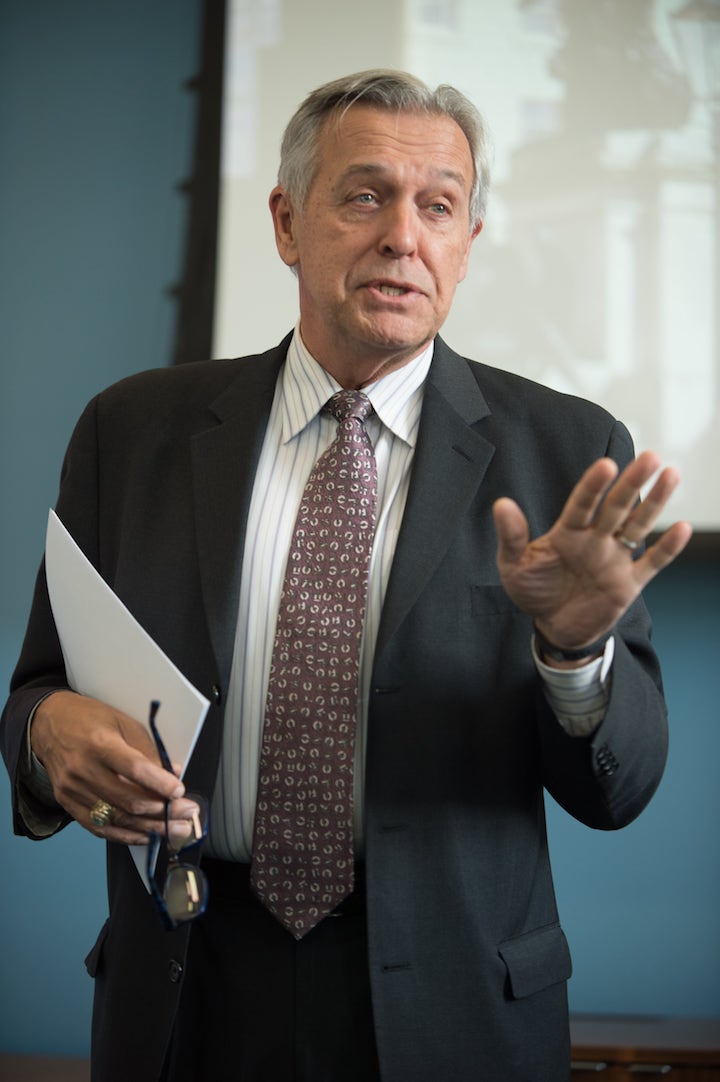 Dr. David Caron
Member / Iran - US Claims Tribunal (USA)
David Caron is a member of the Iran - United States Claims Tribunal in The Hague and Professor of International Law at The Dickson Poon School of Law at King's College London. He also serves as an Associate Member of the Institut de Droit International, Bencher of the Inner Temple, member of the London Court of International Arbitration and member of the Board of Editors of the American Journal of International Law. Professor Caron served as Chair of the Institute of Transnational Arbitration from 2005 to 2009 and as Dean of the Law School at King's College London from 2013 to 2016. He is a past President of the American Society of International Law and is a former Co-Editor in Chief of World Arbitration and Mediation Review. He has served as an arbitrator in numerous international matters, including from 1996 to 2003 as a Commissioner with the Precedent Panel (E2) of the U. N. Compensation Commission in Geneva resolving claims arising out of the 1990 Gulf War. He is a member of the Bars of the State of California and of England and Wales, and is a Barrister and Arbitration Member of Chambers at 20 Essex Street. Among other arbitral positions, he serves as Judge ad hoc in Alleged Violations of Sovereign Rights and Maritime Spaces in the Caribbean Sea (Nicaragua v Colombia) and as Judge ad hoc in The Certain Assets Case (Iran v the United States of America), both cases before The International Court of Justice.
---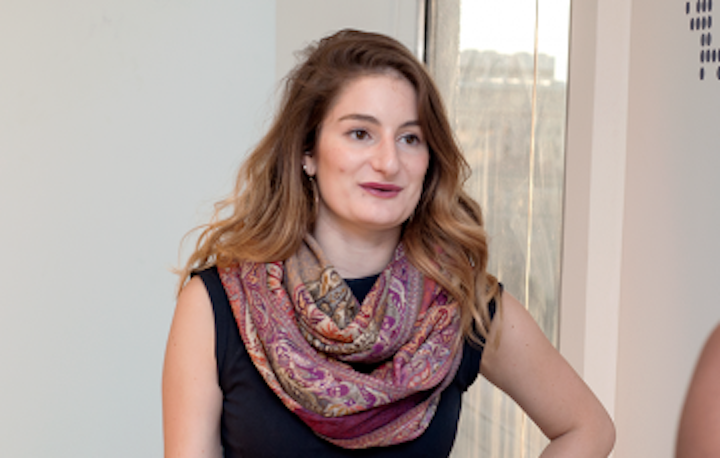 Ms. Sarah Chamness Long
Senior Program Associate / World Justice Project (USA)
Sarah Chamness Long joined the World Justice Project in November 2012. As a Senior Program Associate for the Rule of Law Index, Ms. Long manages the administration of WJP's General Population Poll (GPP) and household data collection for the annual WJP Rule of Law Index.
Prior to joining the WJP, Ms. Long worked as an Independent Consultant and Program Associate for The SEEP Network's Association Development team, supporting capacity building programs and producing learning tools and publications for microfinance associations. Ms. Long's other previous roles include Program Coordinator for The Aspen Institute's Justice and Society Program; Primary Research Assistant for the Center for International Development and Conflict Management's (CIDCM) Peace and Conflict 2010 publication; and Parliamentary Intern for Barry Gardiner MP in the House of Commons.
Ms. Long holds an MSc. in Global Politics from the London School of Economics and Political Science. She also graduated summa cum laude from the University of Maryland, where she earned a B.A. in French Language and Literatures and a citation in International Studies.
---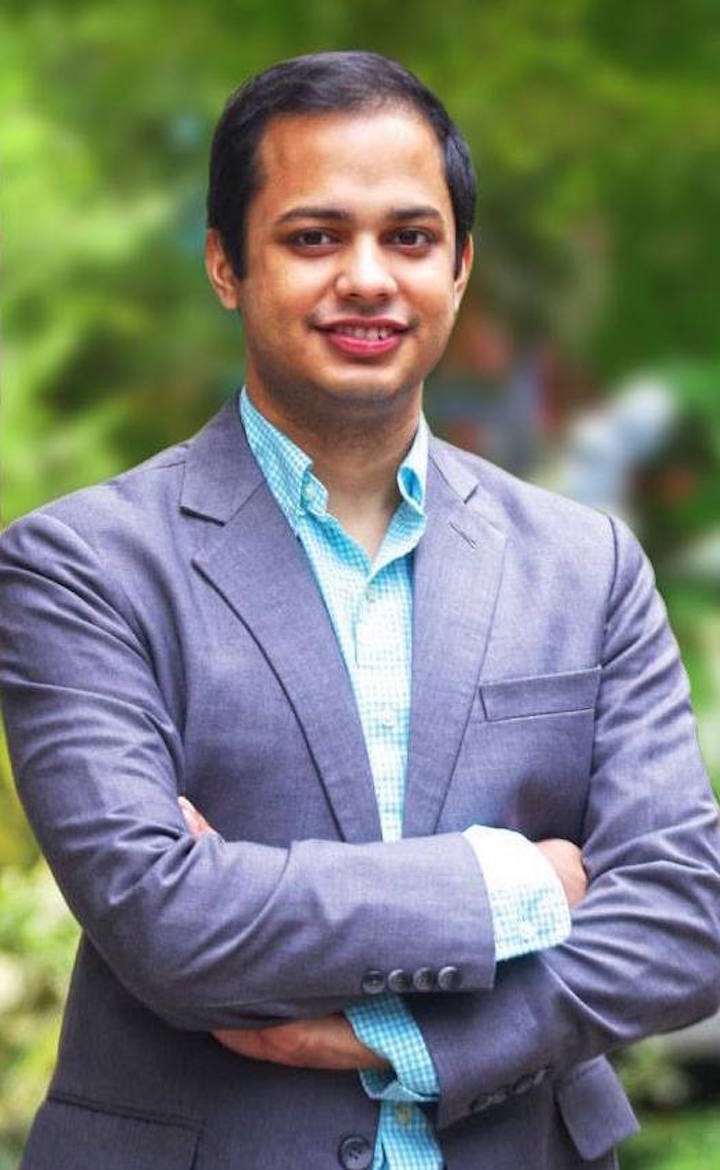 Mr. Minhaj Chowdhury
CEO and Co-Founder / Drinkwell (Bangladesh)
Minhaj Chowdhury is the CEO/Co-Founder of Drinkwell, a social enterprise eradicating the arsenic and fluoride water crisis affecting 200+ million people in India & Bangladesh alone by blending novel filtration technology with a franchise business model. As a Fulbright Fellow to Bangladesh, he researched villager willingness to pay for clean water with BRAC, the largest NGO in the world. His work has been acclaimed by the US State Department, India Department of Science & Technology, UNICEF as well as the Bangladesh Health Secretary and serves as the basis of Drinkwell's growth strategy. Minhaj is a two-time Forbes 30 Under 30 Social Entrepreneur and holds a Bachelors in Public Health from Johns Hopkins.
---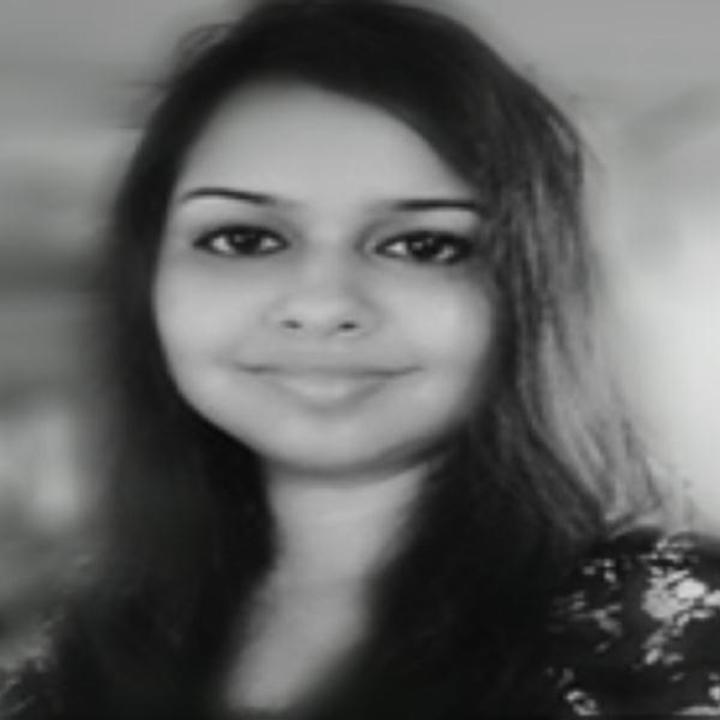 Ms. Sreerupa Chowdhury
Co Founder / Lawfarm and CEO, Bribehackers (India)
Sreerupa Chowdhury is Co-founder and Country Manager of Lawfarm and CEO of the Bribehackers Project, based in New Delhi, India. Sreerupa is a lawyer, entrepreneur and social innovator. She graduated from NUJS, one of India's top law schools and has previously worked as a corporate lawyer with one of India's largest multinational conglomerates. In 2013, Sreerupa founded Lawfarm, a one-stop platform for accessing legal services, which is now supported and incubated by Sugar Ventures, Singapore. The Bribehackers Project, supported by the World Justice Project, runs a unique pro-bono legal helpline on Ipaidabribe's portal in India, giving citizens legal solutions to bribery issues. Sreerupa is interested in using technology for promoting access to justice, and in developing solutions to age old problems. For discussions around new ideas and collaborations, she can be reached at [email protected] or over a cup of chai if you are in Delhi.
---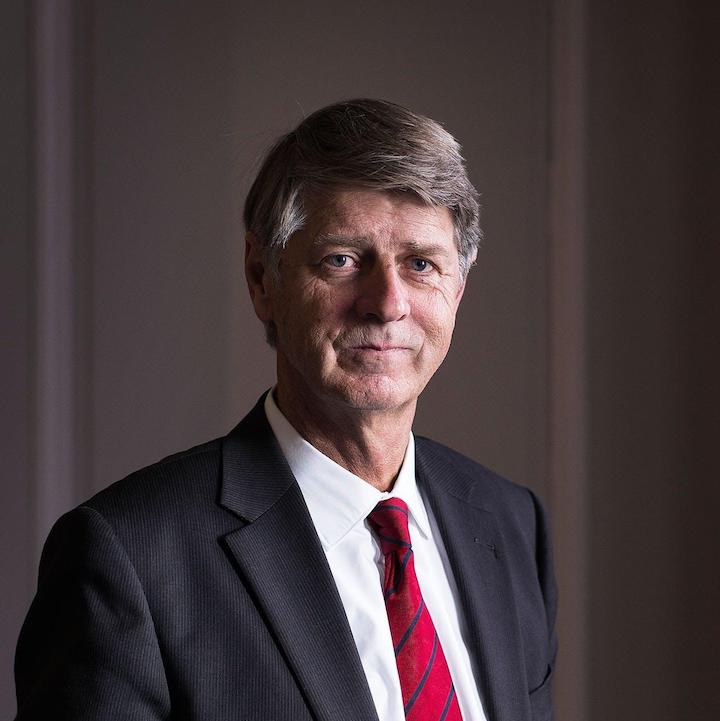 Hon. Geert Corstens
Former President / Supreme Court of The Netherlands
Geert Corstens was born in 1946, and attended law school at Radboud University Nijmegen (The Netherlands), graduating in 1969, cum laude. He then attended the University of Amsterdam, graduating with a PhD 1974, and entered the judiciary in 1974. He also served as public prosecutor in Arnhem in 1977-1982, was Professor of Criminal Law and Criminal Procedure at Radboud University Nijmegen from 1982-1995. In 1995, he was appointed as a Justice of the Supreme Court of the Netherlands, becoming Vice President of the Supreme Court in 2006, and President in 2008, where he remained until 2014. He is a member of the Iran US Claims Tribunal, the Commission of Ethics IOC, President of the Foundation War Requiem-Bridge to the future, and President of the Programmatic Steering Board of The Hague Institute for the Innovation of Law (HiiL).
---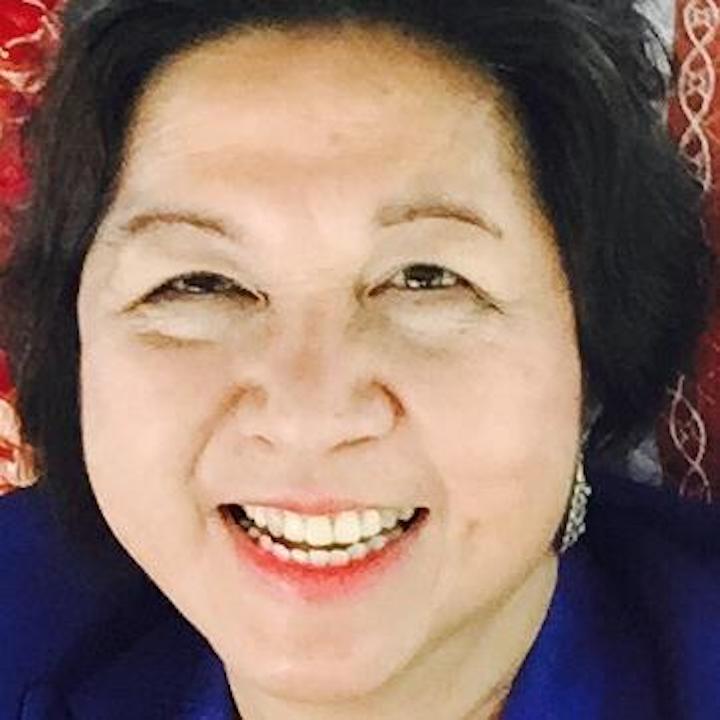 Prof. Aurora Javate De Dios
Executive Director / Women and Gender Institute (Philippines)
Prof. Aurora Javate de Dios is the Executive Director of the Women and Gender Institute, a specialized center for feminist training and research at Miriam College, in the Philippines where she also teaches global governance , women's human rights (focus on UN CEDAW ) migration and women's leadership .
Prof De Dios was former Chair of the National Commission on the Role of Filipino Women , former member of the UN Committee on the Elimination of all forms of Discrimination Against Women (UN CEDAW) and past Philippine Representative to ASEAN Commission on the Promotion and Protection of the Rights of Women and Children . An active NGO leader, Prof. de Dios is the President of the Coalition Against Trafficking in Women and sits in the Board of the Women's Care Center and the Women and Gender Studies Association of the Philippines. She is currently Co-Convener of the Women's Peace Collective , a network of Muslim and Christian schools and organizations working with women community leaders in the conflict areas in Mindanao in Southern Philippines.
---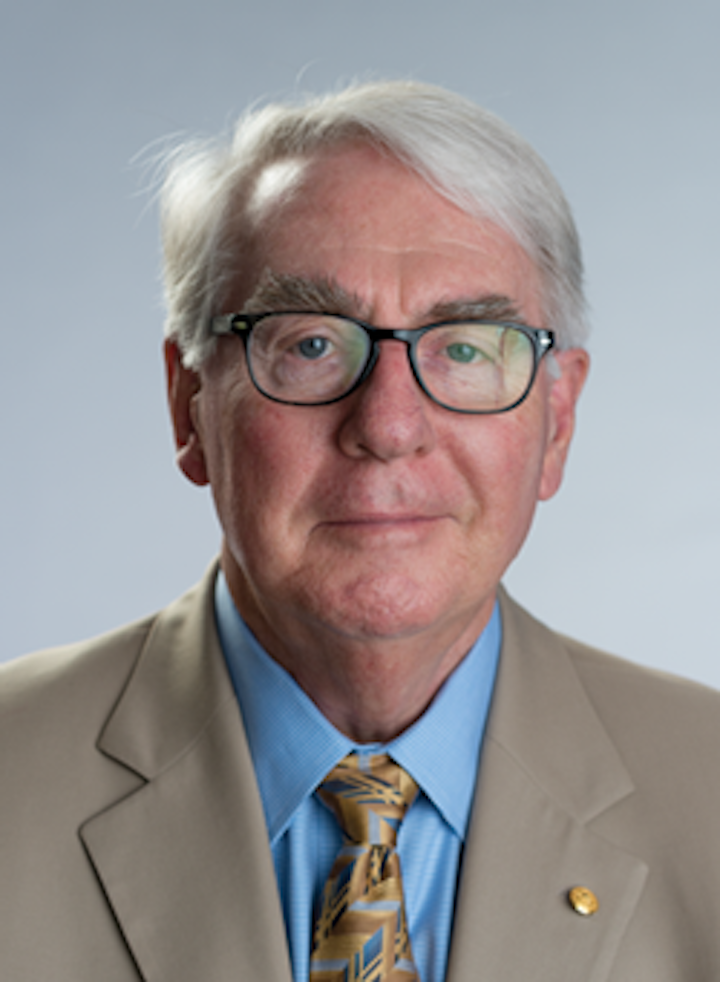 Mr. Lee DeHihns
ABA Section on Environment, Energy and Resources; Partner / Alston & Bird (USA)
Retired from the law firm of Alston & Bird, LLP in Atlanta in 2014. Currently the Special Adviser to the ABA Representative to the United Nations for Sustainable Development Goals. Member of the ABA House of Delegates 2009-2017 and its Committee on Drafting Policies and Procedures. Chair of the ABA Sustainable Development Task Force 2013-2015. Chair of ABA Section of Environment, Energy and Resources 2007-08. Received his JD from the Catholic University of America's Columbus School of Law in 1974 and his BS from the University of Scranton in 1967. He served as an officer in the US Navy 1967-1969. He will join the ABA Board of Governors for three terms in August 2017.
---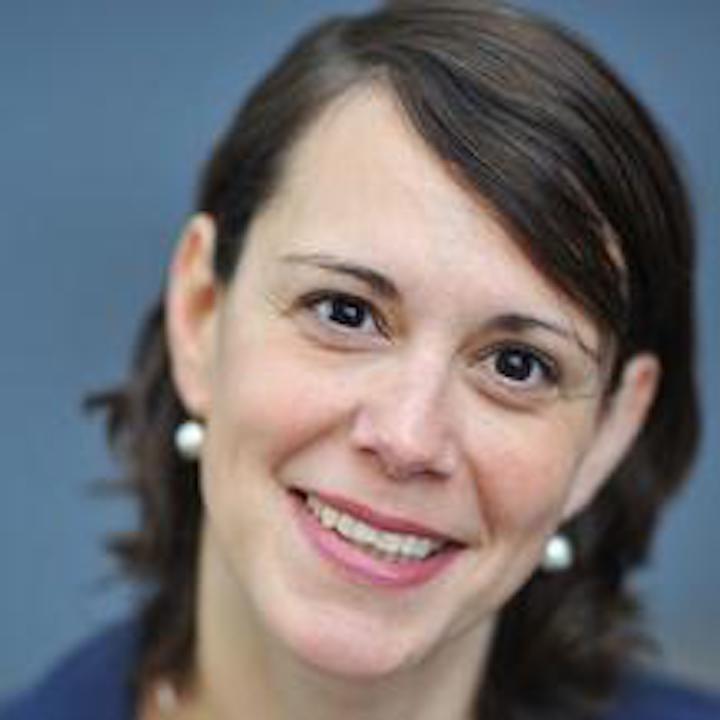 Prof. Marieke De Goede
Professor of Political Science / University of Amsterdam (Netherlands)
MARIEKE DE GOEDE is Professor of Political Science at the University of Amsterdam, where she co-directs the European Politics and External Relations Master track. She received her PhD from the University of Newcastle upon Tyne in 2001. She has researched European security practices for over 15 years, with a focus on the politics of countering terrorism, terrorism blacklisting, and the societal implications of preemptive security. De Goede is author of Speculative Security: the Politics of Pursuing Terrorist Monies (University of Minnesota Press, 2012) and co-editor of the Special issue on 'The Politics of the List: Law Security, Technology' of Environment and Planning D: Society and Space (34: 1). De Goede is Associate Editor of Security Dialogue and Academic Chair of the Amsterdam academic-cultural center SPUI25. Currently, De Goede is Principal Investigator of the 5-year research project FOLLOW: Following the Money from Transaction to Trial, supported by an ERC Consolidator Grant.
---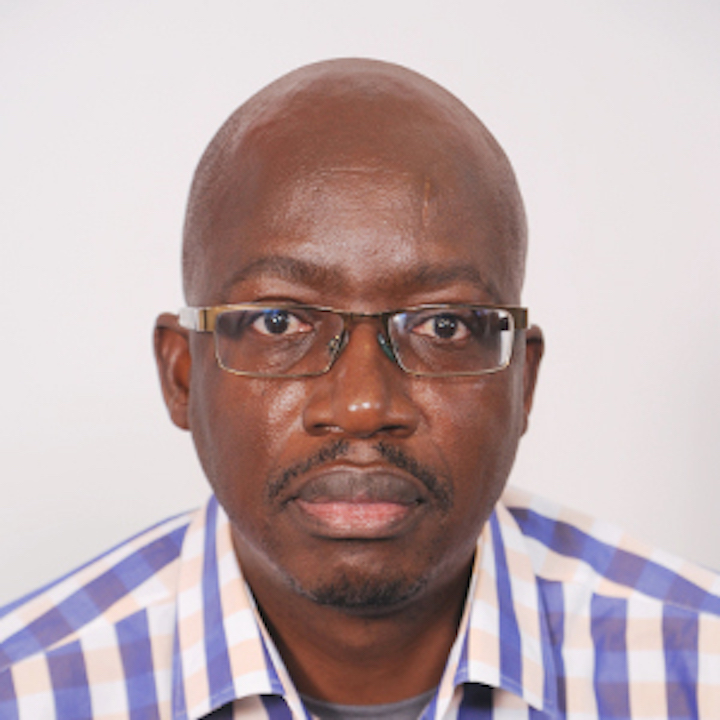 Hon. Oagile Bethuel Key Dingake
Judge of the High Court of Botswana; Judge of Residual Special Court for Sierra Leone / UNAIDS (Botswana)
Justice Dingake has served both as a Judge of the High Court of Botswana since 2005 and as a Judge of the Residual Special Court of Sierra Leone since 2013. He also served as a Judge of the Industrial Court of Botswana from 2002 to 2005. As a Judge of both the Industrial and High Courts he has facilitated at various seminars both in the region and internationally on diverse topics ranging from the independence of the judiciary, gender justice, sexual reproductive health rights, HIV /TB and the law to the use of international law by domestic courts.
Prior to his appointment to the bench Judge Dingake taught law at the University of Botswana. He continues to pursue his interest in academic teaching as an honorary Professor of Public Law at the University of Cape Town.
Judge Dingake holds a PhD from the University of Cape Town, an LLM from the University of London and LLB from the University of Botswana. He is an author of several law books some of which are used as reference material at the University of Botswana.
Judge Dingake is also Co-Chair of the African Think Tank on HIV, Health and Social Justice; Executive Member of Africa Judges and Jurists Forum and Chairman of African Centre for Justice Innovation.
---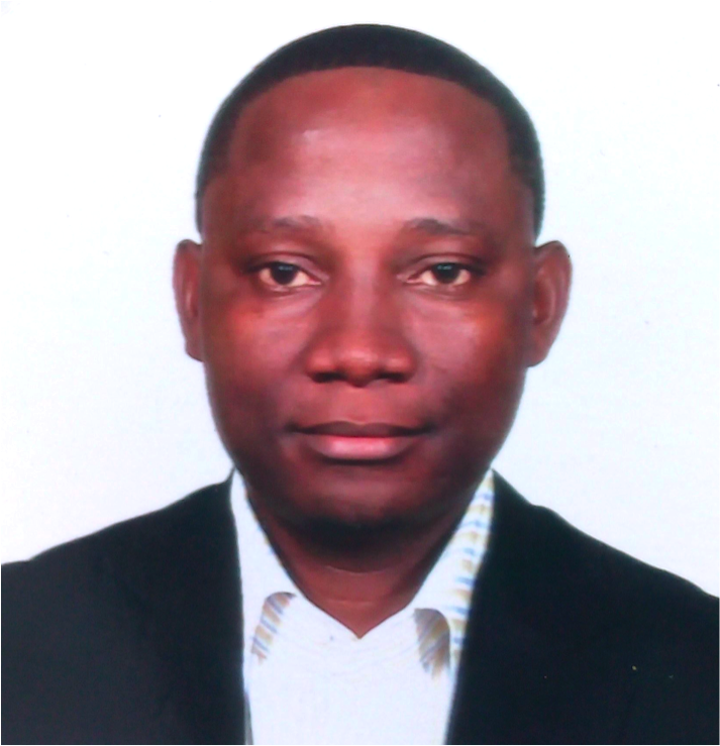 Mr. Carter Draper
Director of Information Technology / iLab (Liberia)
Carter serves as Program Director at iLab Liberia. His interests and passions are in Open Government, Access to Information and Mobile for International Development. Before moving to iLab, Carter served in the Legislature - Government of Liberia as a tech specialist. With over twelve years of experience in tech, data mining and advocacy, Carter is contributing to his nation building by ensuring citizens access to information, participation in governance and using tech to improve services delivery. An electronic engineer by profession, he studied in Africa (Ghana, Kenya, Sierra Leone), Asia (India), Europe (Germany, UK) and the US (Washington) from technology to open data advocacy and policymaking.
Throughout his many experiences, he has worked on global crises, (Japanese Tsunami, Arab Spring, etc), Locally on the Liberia's 2011 elections (developed an interactive elections data visualization system), Ebola Virus Disease (using mobile data collections systems, digitized, mapped suspected cases of Ebola outbreaks and analysis data). As a Steering Committee member of Liberia's OGP, we developed a Freedom of Information Request Platform, trained and equipped Public Information Officers. Promoting open access to learning and mentorship, my team provides support, mentorship, training to Entrepreneurs, Journalists, Artists, Medical staff, students ranging from Universities to Colleges and Secondary Schools.
---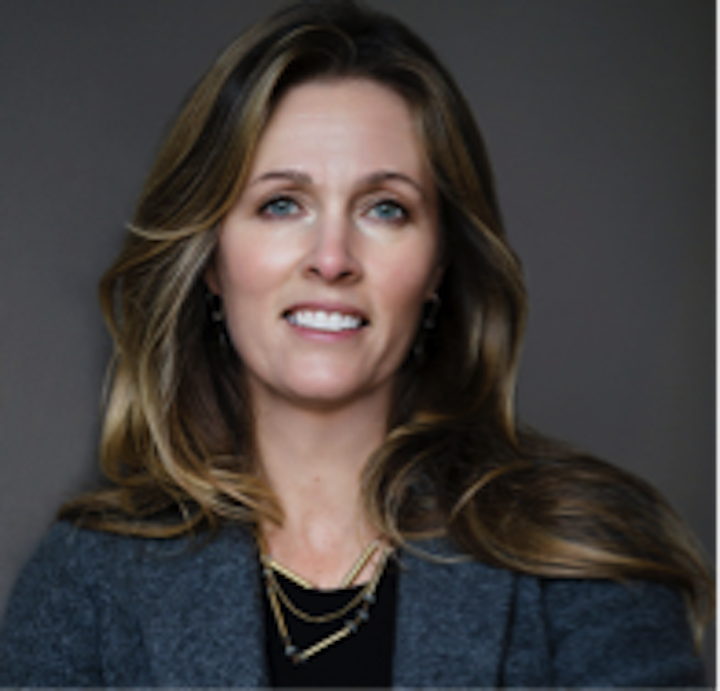 Ms. Celes Eckerman
Co-Founder / Galvanize Partners (USA)
Celes Eckerman is Managing Partner of Galvanize Partners, an impact strategy and leadership firm in Seattle, Washington. She has more than 20 years of wide-ranging experience in international development and national security in the non-profit, government and private sectors. A veteran of national security policy making in the United States Congress, Celes served on the professional staff of the House Foreign Affairs and Appropriations Committees, and as a senior advisor to Senators John F. Kerry and Barbara A. Mikulski. Her private sector experience includes government relations and strategic consulting for Fortune 500 companies, global foundations, high-profile philanthropists and innovative corporate social entrepreneurs, enabling them to deepen and broaden the impact of programs at the local, national and international level.
---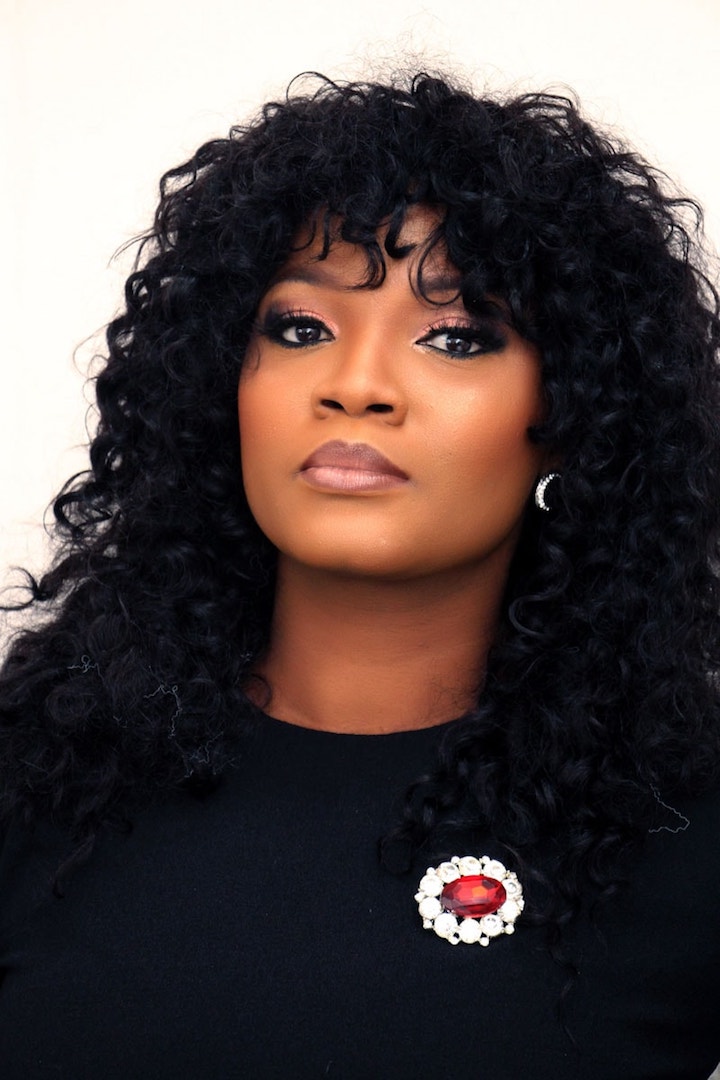 Ms. Omotola Jalade Ekeinde
Actress and Philanthropist (Nigeria)
Omotola Jalade Ekeinde is a Nigerian actress, singer, philanthropist and former model. Since her Nollywood film debut in 1995, the leading actress has appeared in 300 films, selling millions of video copies. After receiving numerous high-profile awards, launching a music career, and amassing an enviable fan base, the press has called her "African Magic". In 2013, she was honored in Time magazine's list of the 100 most influential people in the world alongside Michelle Obama, Beyoncé and Kate Middleton, and in 2014 she was honored by the Nigerian government as a Member of the Order of the Federal Republic, MFR for her contributions to Nigerian cinema. Omotola is known as a fierce human rights campaigner and her philanthropy efforts are centered on her NGO project, called the Omotola Youth Empowerment Programme (OYEP), and became an Amnesty International campaigner in 2011, participating in campaigns across Sub-Saharan Africa.
---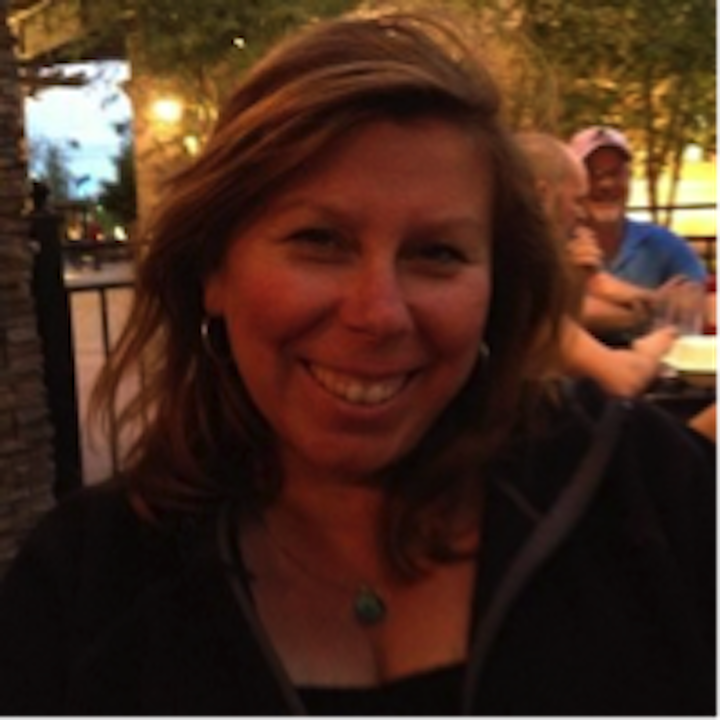 Ms. Deborah Espinosa
Principal / Same Sky Consulting (USA)
Deborah Espinosa is an attorney-at-law and a photographer at heart. She has spent most of her career advocating for land rights of the rural poor in the global south, including through visual storytelling while staff photographer for the international NGO Landesa. Today, she freelances and consults on social justice issues, primarily in Africa. Her work has appeared in a variety of publications such as The Chronicle of Philanthropy and The New York Times, among other publications, and has been exhibited in group and solo shows, including in a 10-year exhibit at the Canadian Museum for Human Rights. Her work can be seen at www.SameSkyPhoto.com.
---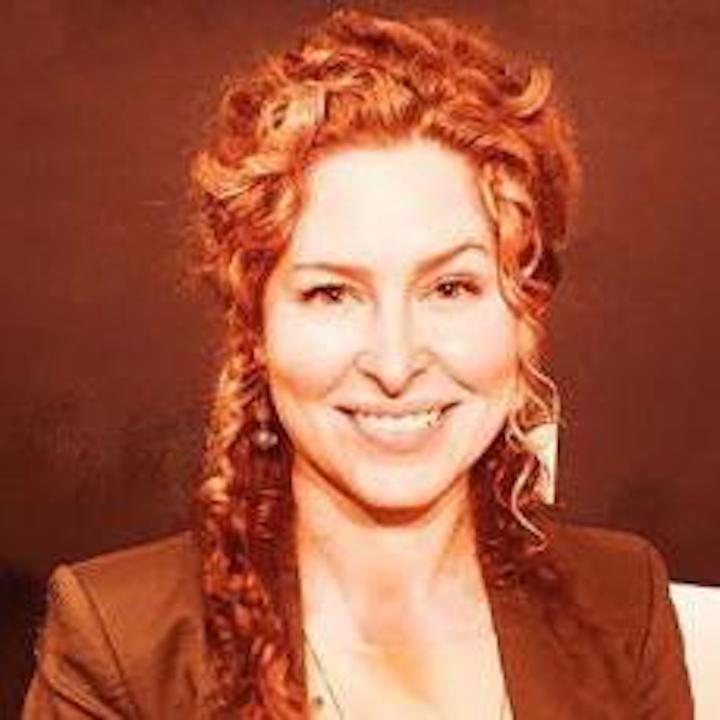 Ms. Radha Friedman
Director of Programs / World Justice Project (USA)
Radha Friedman is WJP's first Director of Programs, where she oversees WJP's portfolio of 90 locally-led programs to advance the rule of law on five continents. Prior to WJP, Ms. Friedman was Director of Global Communications at Landesa, ranked as the #1 human rights NGO in the world, working to secure land rights for the world's poorest families. There, she helped elevate land rights as a key development priority and created an annual event to unite global leaders around the issue of women's property rights. She was a co-founder of the Center for Women's Land Rights and helped build strategic partnerships with the Bill & Melinda Gates Foundation, Omidyar Network and the Nike Foundation that fueled Landesa to triple in size. Prior to this, Ms. Friedman worked with youth from former Soviet countries in Eurasia to learn to deliberate controversial issues at the Constitutional Rights Foundation. Previously, she was Associate Director at SKS Foundation, the largest micro-credit organization in India, providing micro-loans to rural women. She has presented at venues from the World Bank to the United Nations, and served as an advisor to the Clinton Foundation's Network on Women & Girls Economic Empowerment.
Ms. Friedman holds an M.A. in International Development Studies / M.S. in Public Service Administration from DePaul University and a post-grad certificate in Cross-Sector Partnerships from the University of Cambridge, U.K. She is a board member of Rangzen, an NGO founded by the Dalai Lama's family, a United Nations Alliance of Civilizations Fellow, an N-GEN American Express Fellow, and a Henry R. Jackson Leadership Fellow. In 2009, Ms. Friedman was named as one of 20 Global Leaders for Justice by the Global Women's Leadership Network.
---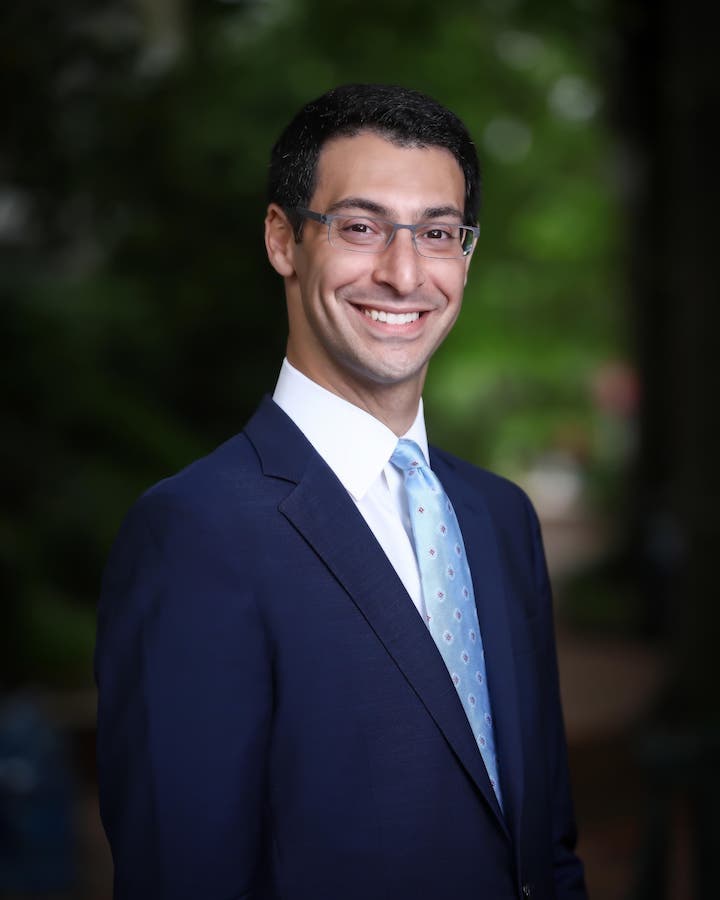 Dr. Joshua Geltzer
Executive Director and Visiting Professor of Law / Institute for Constitutional Advocacy and Protection, Georgetown University Law Center (USA)
Joshua Geltzer is Executive Director and Visiting Professor of Law at the Institute for Constitutional Advocacy and Protection at Georgetown Law Center and a fellow in New America's International Security program. He served from 2015 to 2017 as Senior Director for Counterterrorism at the National Security Council staff, having served previously as Deputy Legal Advisor to the National Security Council and as Counsel to the Assistant Attorney General for National Security at the Department of Justice. He also served as a law clerk to Justice Stephen Breyer of the U.S. Supreme Court and, before that, as a law clerk to Chief Judge Alex Kozinski of the Ninth Circuit Court of Appeals. Josh received his J.D. from Yale Law School, where he served as editor-in-chief of the Yale Law Journal, and his PhD in War Studies from King's College London, where he was a Marshall Scholar. Before that, he attended Princeton University, majoring in the Woodrow Wilson School of Public and International Affairs. He is the author of US Counter-Terrorism Strategy and al-Qaeda: Signalling and the Terrorist World-View, published by Routledge; and his work has appeared in the Atlantic, Foreign Policy, Parameters, Studies in Conflict & Terrorism, the Journal of Constitutional Law, and the Berkeley Journal of International Law.
---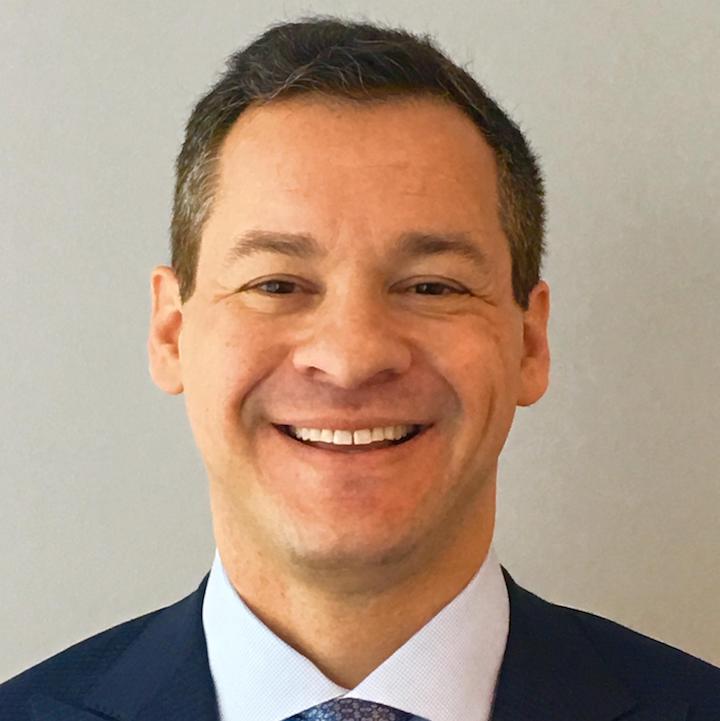 Mr. Jared Genser
Managing Director / Perseus Strategies, LLC (USA)
Jared Genser is Managing Director of Perseus Strategies, LLC, a public interest law firm. He is also Founder of Freedom Now, an independent NGO that works to free prisoners of conscience worldwide. In addition, he is a columnist for U.S. News & World Report. Previously, he was a partner in the global law firm DLA Piper LLP and a management consultant with McKinsey & Company. Genser has taught classes on the UN Security Council at Georgetown University Law Center and the University of Michigan and University of Pennsylvania law schools. He was an Associate of the Carr Center for Human Rights Policy at Harvard University from 2014-2016. His clients have included former Czech Republic President Václav Havel and Nobel Peace Prize Laureates Aung San Suu Kyi, Liu Xiaobo, Desmond Tutu, and Elie Wiesel. He holds a B.S. from Cornell University, an M.P.P. from Harvard University's John F. Kennedy School of Government, and a J.D. cum laude from the University of Michigan Law School. Genser is author of The UN Working Group on Arbitrary Detention: Commentary and Guide to Practice (Cambridge University Press, Forthcoming 2018) and co-editor of The UN Security Council in the Age of Human Rights (Cambridge University Press, 2016) and The Responsibility to Protect: The Promise of Stopping Mass Atrocities in Our Times (Oxford University Press, 2011).
---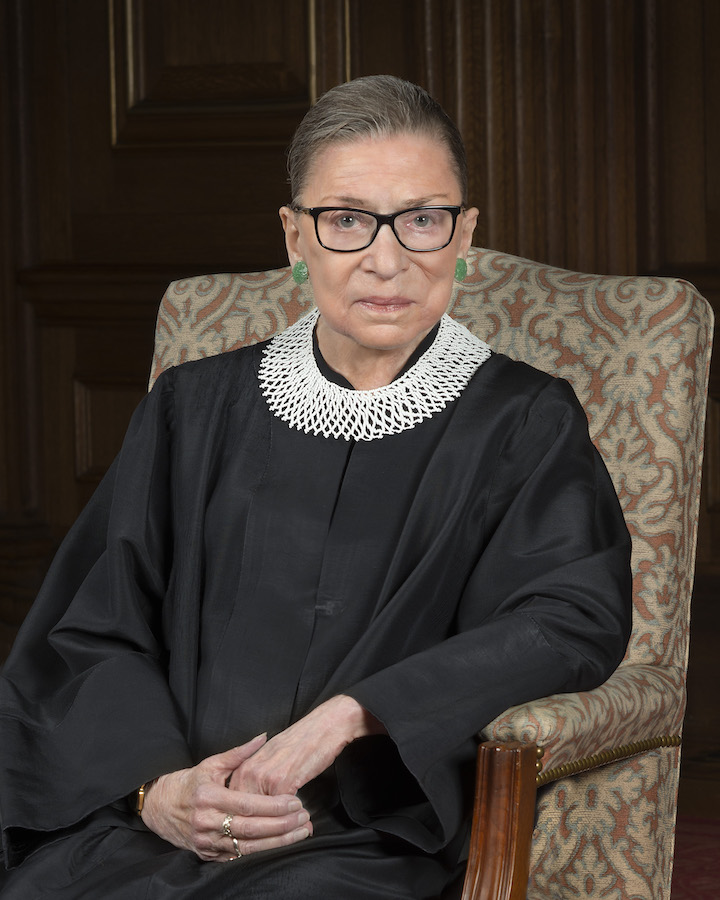 Hon. Ruth Bader Ginsburg
Associate Justice / Supreme Court of the United States (USA)
Ruth Bader Ginsburg, Associate Justice, was born in Brooklyn, New York, March 15, 1933. She married Martin D. Ginsburg in 1954, and has a daughter, Jane, and a son, James. She received her B.A. from Cornell University, attended Harvard Law School, and received her LL.B. from Columbia Law School. She served as a law clerk to the Honorable Edmund L. Palmieri, Judge of the United States District Court for the Southern District of New York, from 1959–1961. From 1961–1963, she was a research associate and then associate director of the Columbia Law School Project on International Procedure. She was a Professor of Law at Rutgers University School of Law from 1963–1972, and Columbia Law School from 1972–1980, and a fellow at the Center for Advanced Study in the Behavioral Sciences in Stanford, California from 1977–1978. In 1971, she co-founded the Women's Rights Project of the American Civil Liberties Union, and served as the ACLU's General Counsel from 1973–1980, and on the National Board of Directors from 1974–1980. She served on the Board and Executive Committee of the American Bar Foundation from 1979-1989, on the Board of Editors of the American Bar Association Journal from 1972-1978, and on the Council of the American Law Institute from 1978-1993. She was appointed a Judge of the United States Court of Appeals for the District of Columbia Circuit in 1980. President Clinton nominated her as an Associate Justice of the Supreme Court, and she took her seat August 10, 1993.
---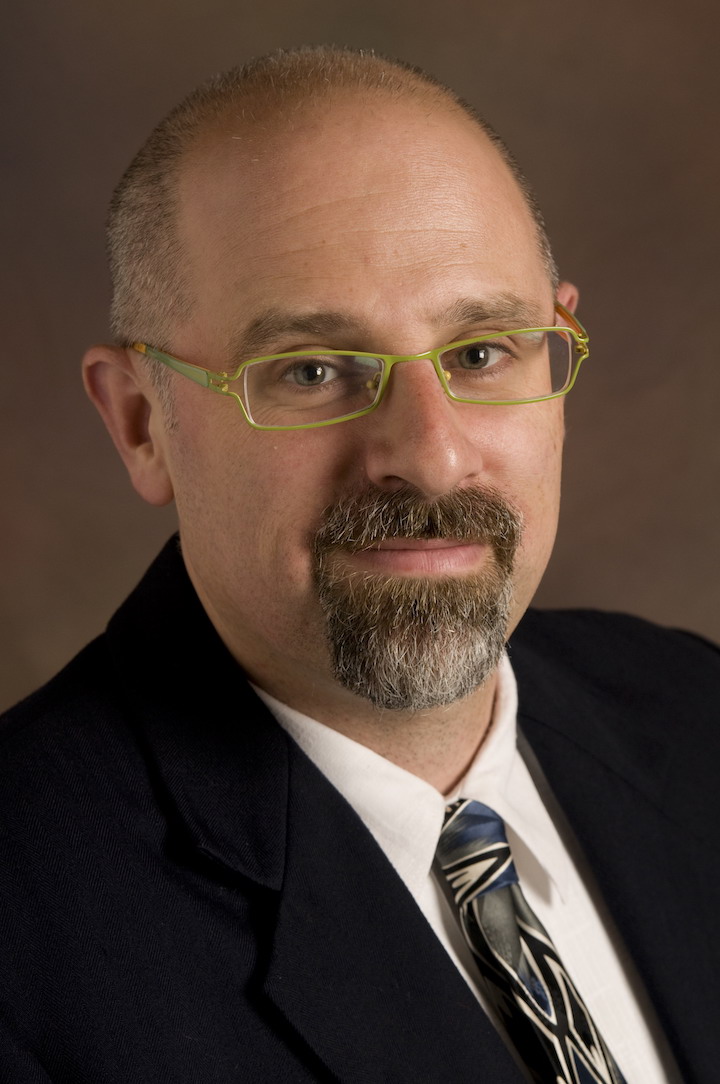 Dr. Tom Ginsburg
Leo Spitz Professor of International Law / University of Chicago
Tom Ginsburg is the Leo Spitz Professor of International Law at the University of Chicago, where he also holds an appointment in the Political Science Department. He holds B.A., J.D. and Ph.D. degrees from the University of California at Berkeley. He currently co-directs the Comparative Constitutions Project, an NSF-funded data set cataloging the world's constitutions since 1789. He is a member of the American Academy of Arts and Sciences. Before entering law teaching, he served as a legal advisor at the Iran-U.S. Claims Tribunal, The Hague, Netherlands, and he has consulted with numerous international development agencies and governments on legal and constitutional reform. He currently serves a senior advisor on Constitution Building to International IDEA, and serves as Chair of the Rule of Law Research Consortium of the World Justice Project.
---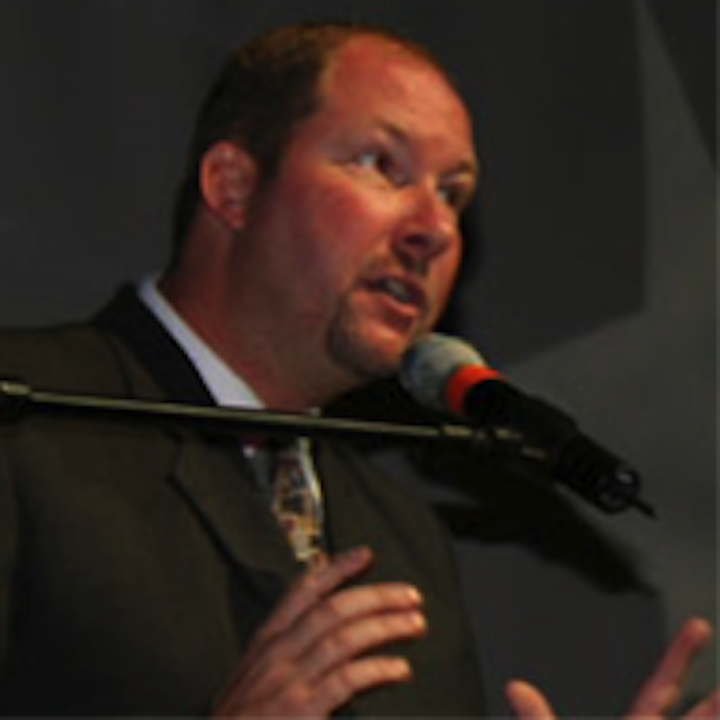 Mr. Patrick Goodness
CEO / The Goodness Company (Costa Rica)
Patrick Goodness is a leading voice in rule of law and justice communications. He is first and foremost a storyteller. His vision is to tell vibrant, engaging stories that shine a light on those that live at the margins of our world, to reveal injustice and to expose corruption in ways that generate interest, create visceral reactions and force the global media to pay attention.
Patrick teaches and speaks on rule of law communications and lectures on global marketing trends. As a speaker, Patrick is recognized for his ability to engage audiences of all ages and educational levels, providing information and entertaining lectures, workshops and seminars that change how people see the world around them. He builds interest and rapport using humor and integrates relevant analogies that make faraway issues seem much closer to home.
As the ninth child in a family of ten children, Patrick learned early on how to carve out a niche for himself. At the age of 13, Patrick left home to study for the Catholic priesthood, studying first with the Franciscans for four years and then with the Jesuit order for another four years. It was during these formative years that Patrick opened his eyes to the study of peace and justice issues. After eight years of religious studies, Patrick left the seminary to study with the US Diplomatic Corps in the South Pacific, specializing in the indigenous mythologies and tribal lore of the many island groups of the South Pacific. Since then, Patrick has traveled to more than 101 countries around the world, becoming a student of global cultures and a recognizable voice for the preservation of ancient mythologies and religions.
Patrick currently owns and operates The Goodness Company, a global marketing agency with offices in the US and Latin America. He lectures frequently around the world, and is recognized for his lectures on ancient indigenous cultural mythology, comparative world religions, rule of law topics and global media and communications.
---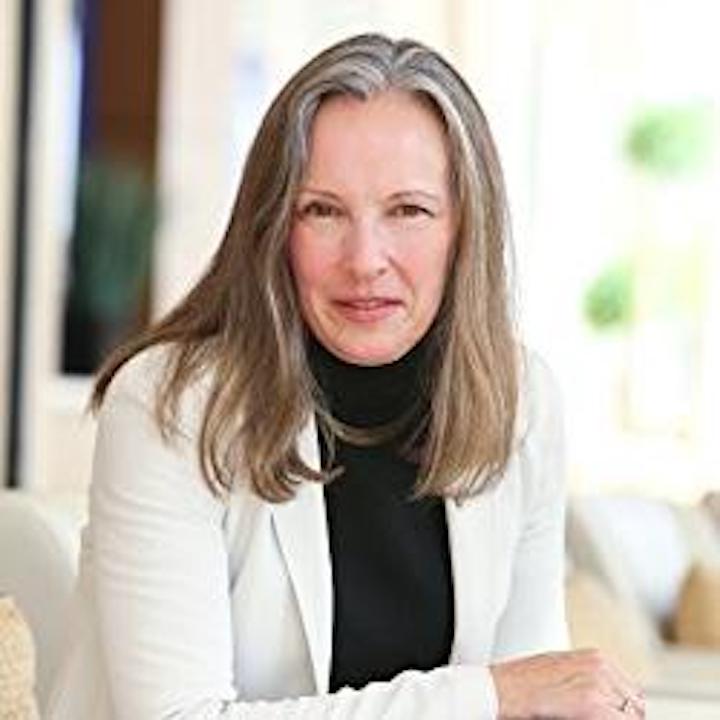 Prof. Gillian Hadfield
Richard L. And Antoinette Schamoi Kirtland Professor of Law and Professor of Economics / University of Southern California (USA)
Gillian Hadfield is a professor of law and economics at the University of Southern California. She writes, teaches, and speaks about the challenges we face in developing legal frameworks for an inclusive and robust complex global economy--how to make law more accessible, effective, and good at doing its job of balancing innovation, growth, and fairness. She is currently thinking a lot about how to develop regulatory systems to manage innovations like self-driving cars and other applications of artificial intelligence, how to dismantle the regulatory barriers in the U.S. and elsewhere that make legal help for ordinary people too expensive and inaccessible, and how to build better legal platforms for the 4 billion people in the world currently living without the benefits of stable rule of law.
Born in Canada and now a U.S. and U.K. citizen as well, she holds a J.D. and Ph.D. in economics from Stanford University. She served as clerk to Chief Judge Patricia Wald on the U.S. Court of Appeals, D.C. Circuit. She has been a visiting professor at Harvard, Chicago, Columbia, NYU, and Hastings law schools, a fellow of the Center for Advanced Study in the Behavioral Sciences at Stanford, and a National Fellow at the Hoover Institution. She is a member of the World Economic Forum's Global Future Council on the Future of Technology, Values and Policy, former director of the American Law and Economics Association and of the International Society for New Institutional Economics, and past president of the Canadian Law and Economics Association.
---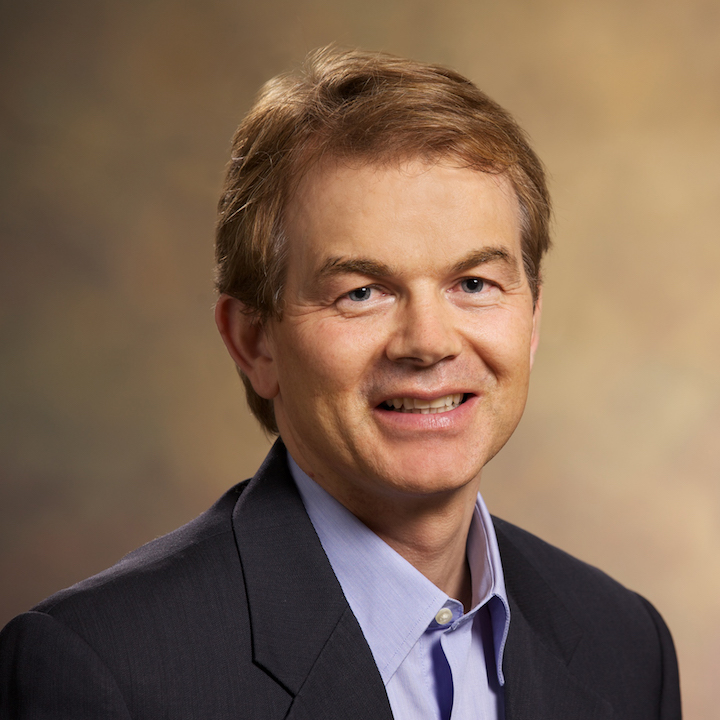 Dr. Tim Hanstad
Co-Founder and Senior Advisor / Landesa (Peru)
Tim Hanstad was still a law student when he first joined Roy Prosterman in his mission to strengthen land rights for the rural poor. Hanstad was instrumental in the formal founding of Landesa, then Rural Development Institute, helping it grow from a two-person operation run out of the University of Washington's Law School to a top human rights NGO with more than 150 staff around the world.
As Landesa's Co-Founder and Senior Advisor, Hanstad serves as a global ambassador to the organization and helps guide conversations about how global efforts on extreme poverty, gender equality, food security, and environmental stewardship can benefit from incorporating a land rights lens. He previously served as Landesa's CEO and President for more than a decade, and during that time elevated both the organization and the issue of land rights tremendously globally.
Hanstad's international work experience spans more than 18 countries in Asia, Eastern Europe, Africa and Latin America, including more than four years living in India, where he helped launch and grow Landesa's India program. He has more than 25 years of experience in non-profit leadership, social entrepreneurship, advocacy, project management, research, training and writing on land rights and international development.
Hanstad is a Skoll Foundation Social Entrepreneur Awardee, a World Economic Forum Social Entrepreneur, and a member of the Clinton Global Initiative, World Economic Forum Global Agenda Council on Food Security, and Global Washington board of directors. He has authored numerous publications, including One Billion Rising: Land, Law and the Alleviation of Global Poverty (with Roy Prosterman and Robert Mitchell). Hanstad is affiliate associate professor at the University of Washington School of Law.
---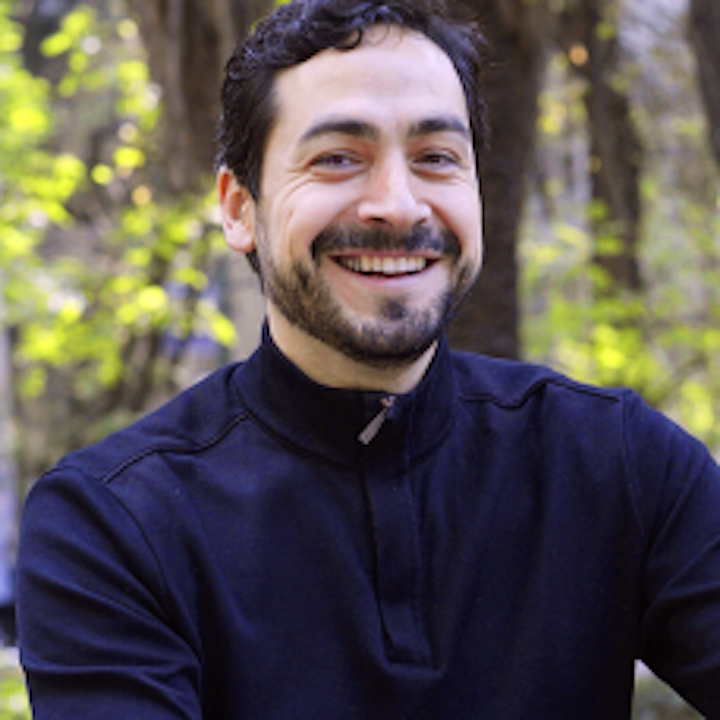 Mr. Roberto Hernandez
Director and Producer / Presunto Culpable (Mexico)
Roberto Hernández is the Senior Researcher at the World Justice Project where he oversees the various Mexico-based projects. In addition to being an Emmy award-winning filmmaker for his 2008 feature-length documentary film, Presumed Guilty, Roberto has more than a decade of experience designing and deploying surveys that measure various aspects of criminal justice in Mexico. He holds a B.A. in Law from el Instituto Technológico Autónomo de México (ITAM), an LL.M. in Comparative Law from McGill University in Montreal, and he is Ph.D candidate at the Goldman School of Public Policy at the University of California, Berkeley.
---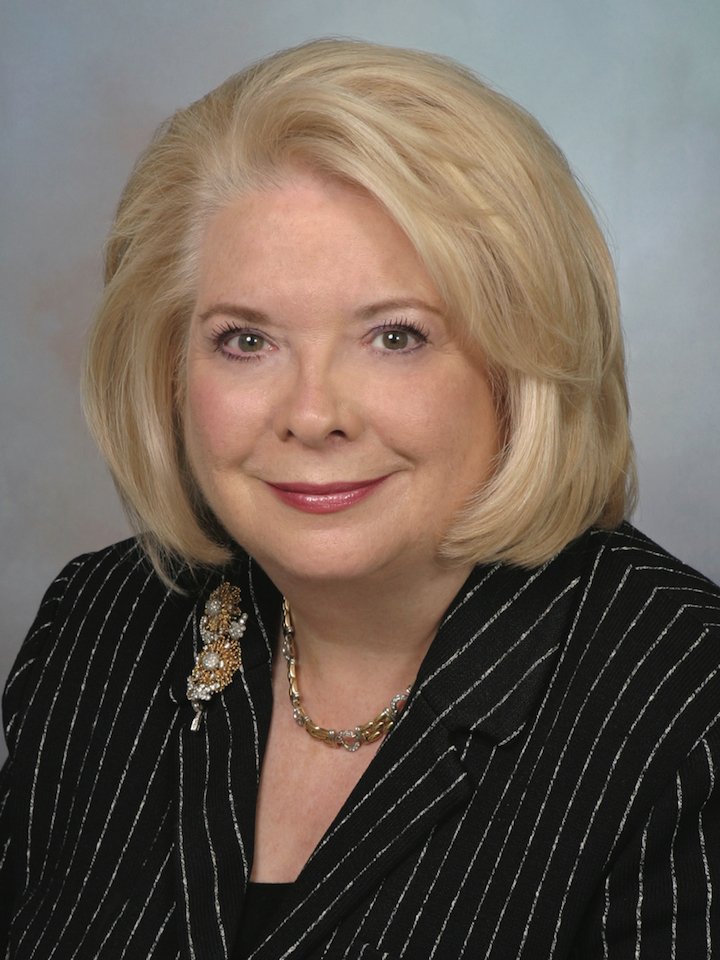 Ms. Sheila Hollis
ABA Section on Environment, Energy and Resources; Partner / Duane Morris LLP (USA)
Sheila Slocum Hollis is chair of the Duane Morris, LLP Washington, D.C. office, and she was the office's founding managing partner, as well as the founding leader of the firm's Energy, Environment and Resources Practice Group. She served on the firm's Executive Committee and Partners Board for more than a decade.
Ms. Hollis practices in the areas of energy policy, transactional and regulatory law worldwide. She was the founding Director of the Office of Enforcement of the Federal Energy Regulatory Commission. For 20 years, she was adjunct professor at George Washington University Law School, teaching over 600 students energy law, and she co-authored energy law texts.
Sheila served as the first woman President of the Energy Bar Association, chaired the ABA's Section of Environment, Energy and Resources and serves as its representative in the ABA House of Delegates. She also chaired the Federal Bar Association's Energy and Environment Section and multiple other Bar-related entities. She chairs the ABA's Standing Committee on the Law Library of Congress. She is the recipient of multiple honors and awards and was recognized in 2017 as one of Washington, D.C.'s Top 100 Lawyers in Washington Super Lawyers. Widely published, she is a frequent commentator on environment and energy issues on CNN and other media.
Ms. Hollis is ranked by Chambers and has been rated AV Preeminent for 30 years by Martindale-Hubbell. She was named one of the 50 Key Women in Energy Worldwide and received the 2011 Lifetime Achievement in Energy in Platt's Global Energy Awards. She is a Trustee of the Center for American and International Law, a Life Fellow of the American Law Institute and Honorary International member of the Commercial Bar of England and Wales. Ms. Hollis was also elected to membership in the American College of Environmental Lawyers. Sheila was recognized for achievement in International Law and Policy by the University of Denver Law School and delivered a major address on international energy law at the award event.
Ms. Hollis serves as a Board Member of the American Friends of the Royal Society, Treasurer of the United States Energy Association, a Trustee of Plimoth Plantation and the Sustainability Advisory Board of KB Homes.
---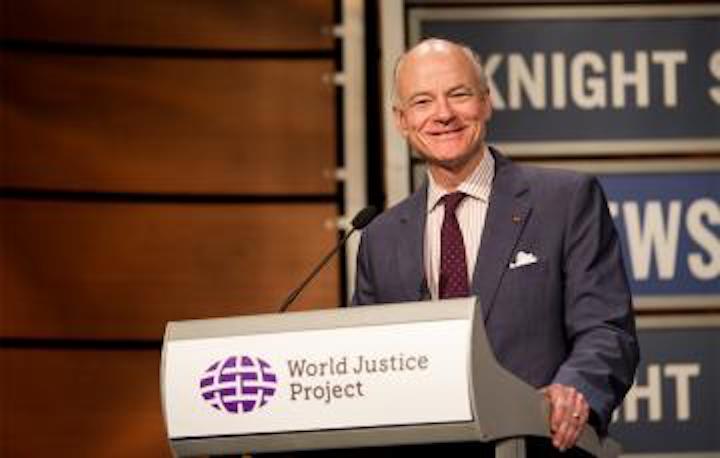 Mr. William C. Hubbard
Chairman of the Board / World Justice Project (USA)
Mr. William C. Hubbard is the Chairman of the Board of Directors of the World Justice Project and the Immediate Past President of the American Bar Association. He is a partner in the Columbia, South Carolina, and Washington, DC, offices of the law firm Nelson Mullins Riley & Scarborough LLP.
Mr. Hubbard began a one year term as President of the American Bar Association in August, 2014. He previously served a two-year term as Chair of the American Bar Association's House of Delegates. Mr. Hubbard previously served as President of the American Bar Foundation, the nation's leading research institute for the empirical study of law. He is a past president and current board member of the American Bar Endowment. He is a member of the council of the American Law Institute.
Mr. Hubbard is a fellow of the American College of Trial Lawyers, the American Board of Trial Advocates, and the American Judicature Society. He is a permanent member of the United States Fourth Circuit Judicial Conference. Mr. Hubbard has served on the Board of Trustees of the University of South Carolina since 1986 and served as Chairman of the Board from 1996-2000. In 2010, he received the university's highest recognition, the Honorary Doctor of Laws.
In 2002, Mr. Hubbard was presented the Order of the Palmetto, the highest civilian award presented by a South Carolina Governor. In 2007, Mr. Hubbard received the American Inns of Court Professionalism Award for the United States Court of Appeals, Fourth Circuit.
Mr. Hubbard earned his J.D. from the University of South Carolina School of Law and a Bachelor of Arts in History from the University of South Carolina.
---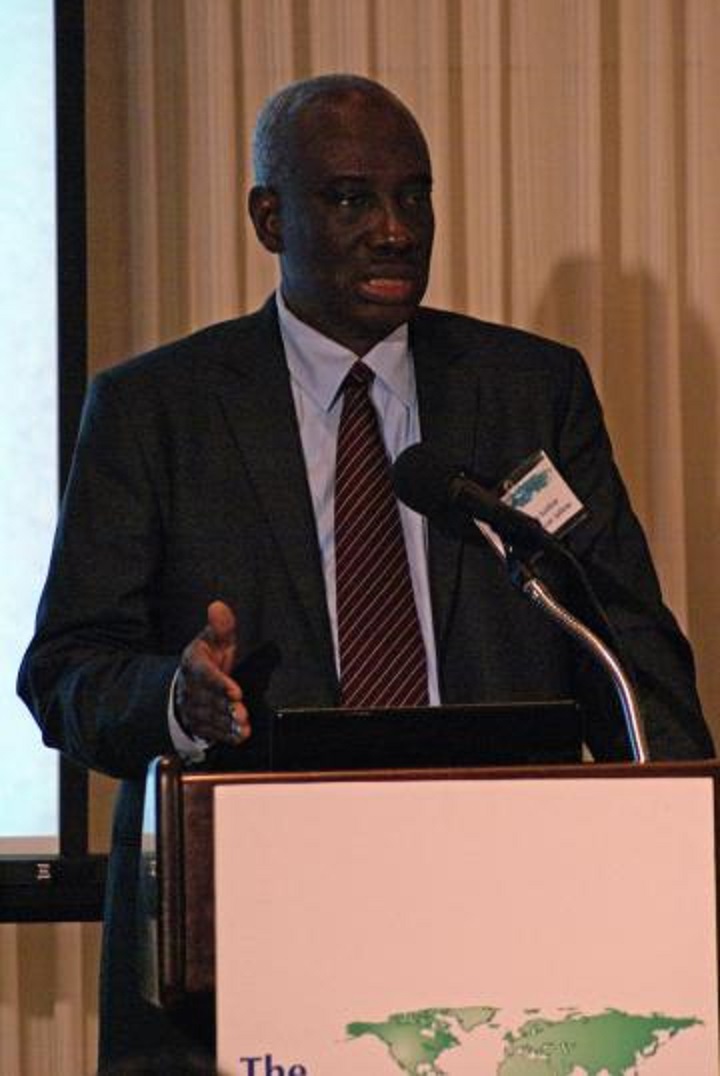 Hon. Hassan Jallow
Chief Justice / Supreme Court of the Gambia (Gambia)
Justice Hassan Bubacar Jallow, a Gambian, is the Chief Justice of the Supreme Court of the Gambia. Previously, he served as Prosecutor of the U.N. International Criminal Tribunal for Rwanda IUNICTR). He was first appointed to the post by the U.N. Security Council in 2003 and has been extended subsequently to 31st December 2014. Justice Jallow was also appointed by the U.N. Security Council on 1st March 2012 as the first Prosecutor of the International Residual Mechanism for Criminal Tribunals for a term of four years. He holds both positions concurrently.
Born in 1951, Justice Jallow began his legal career in 1976 as a State Attorney in The Gambia until his appointment as the Solicitor-General of The Gambia in 1982. He also served as a legal expert for the Organization of African Unity, and participated in drafting and concluding the African Charter on Human and People's Rights, which was adopted in 1981as well as other African regional humanitarian instruments. From 1984 to 1994, he served as Gambia's Attorney-General and Minister of Justice. He subsequently worked as a Judge of the Supreme Court of The Gambia from 1998 - 2002.In 1998 Justice Jallow was appointed by the United Nations Secretary-General to carry out a judicial evaluation of the International Criminal Tribunal for Rwanda and the International Criminal Tribunal for Yugoslavia. He has also served the Commonwealth in various respects including chairing the Governmental Working Group of Experts in Human Rights and as member of the Commonwealth Arbitral Tribunal. Prior to becoming the Prosecutor of the International Criminal Tribunal for Rwanda, he was a Judge of the Appeals Chamber of the Special Court for Sierra Leone on the appointment of the UN Secretary-General in 2002. Prosecutor Jallow studied law at the University of Dar es Salaam, Tanzania (1973), the Nigerian Law School (1976) and the University College, London (1978).
He is bilingual in English and French and author of a number of publications, notably on issues relating international criminal law, public international law, human rights law as well as on international peace and justice. Justice Jallow is the recipient of the honor of Commander of the National Order of the Republic of The Gambia. He is married with five children.
---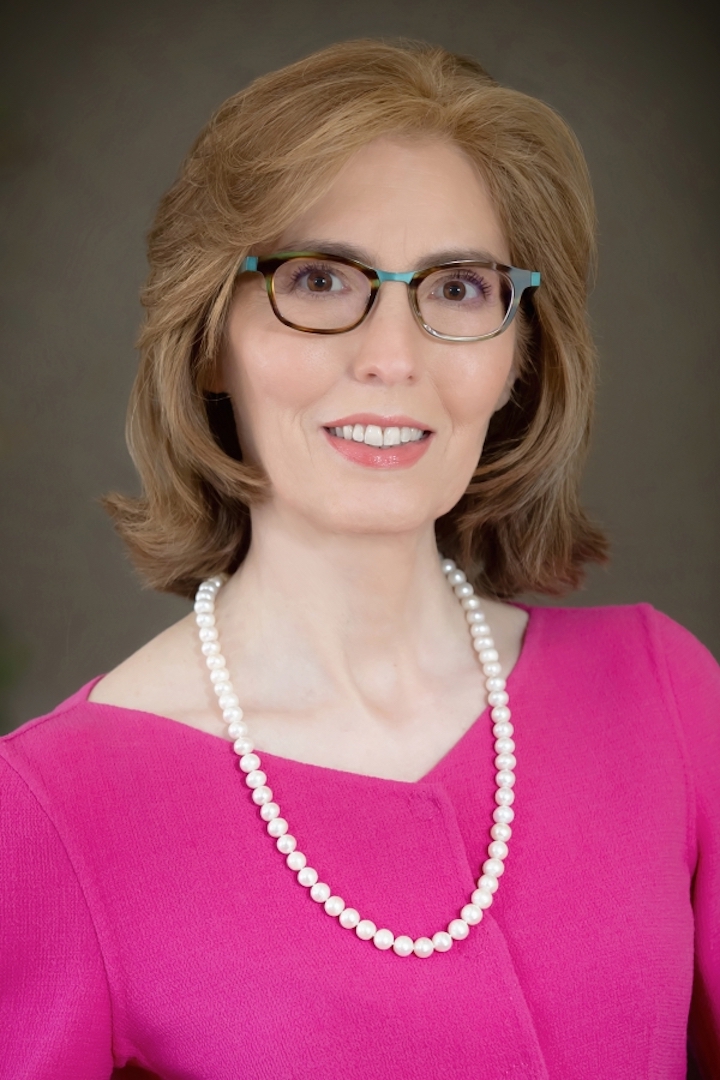 Ms. Linda Klein
President / American Bar Association (USA)
Linda Klein, senior managing shareholder at Baker Donelson Bearman Caldwell & Berkowitz, is president of the American Bar Association. Her practice, based in Atlanta, includes most types of business dispute resolution.
In 1997, Klein became the first woman to serve as president of the State Bar of Georgia. During her term, she devised a proposal and advocated for the state to allocate legal aid funding to help indigent victims of domestic violence. She organized a statewide group of community organizations and local and minority bar associations that together convinced the legislature to appropriate $2 million. Since then, the annual appropriations have helped thousands in Georgia with legal issues related to domestic violence.
Klein was one of the first women to lead a prominent Georgia law firm. She served as managing partner of Gambrell & Stolz beginning in 2001 and led the firm's 2007 merger with Baker Donelson.
Klein served as chair of the ABA's House of Delegates, as chair of the Tort Trial and Insurance Practice Section, and in other ABA leadership positions.
Klein earned her J.D. at Washington & Lee Law School in Virginia and her B.A. at Union College in New York.
Follow Linda Klein @LindaKleinLaw.
---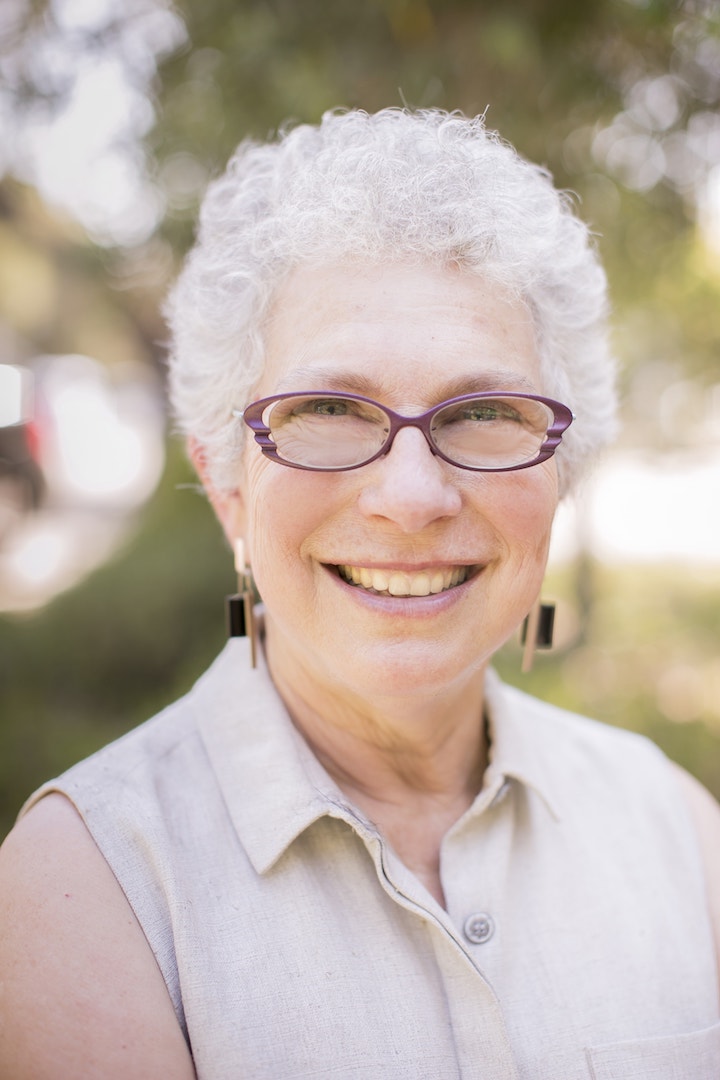 Prof. Margaret Levi
Director / Center for Advanced Study in the Behavioral Sciences (CASBS), Stanford University (USA)
Margaret Levi is the Sara Miller McCune Director of the Center for Advanced Study in the Behavioral Sciences (CASBS), Professor of Political Science, and Senior Fellow of the Woods Institute for the Environment, Stanford University. She is also the Jere L. Bacharach Professor Emerita of International Studies in the Department of Political Science at the University of Washington. She has been honored with election to the National Academy of Sciences, American Academy of Political and Social Sciences, and American Academy of Arts and Sciences and with selection as a John Simon Guggenheim and CASBS fellow. She served as president of the American Political Science Association from 2004 to 2005. She is the author of numerous articles and eight books, including Of Rule and Revenue (1988) and the coauthored In the Interest of Others (2013). She and her husband, Bob Kaplan, collect Australian aboriginal art and have made major donations from their collection to the Seattle Art Museum and the Metropolitan Museum in New York.
---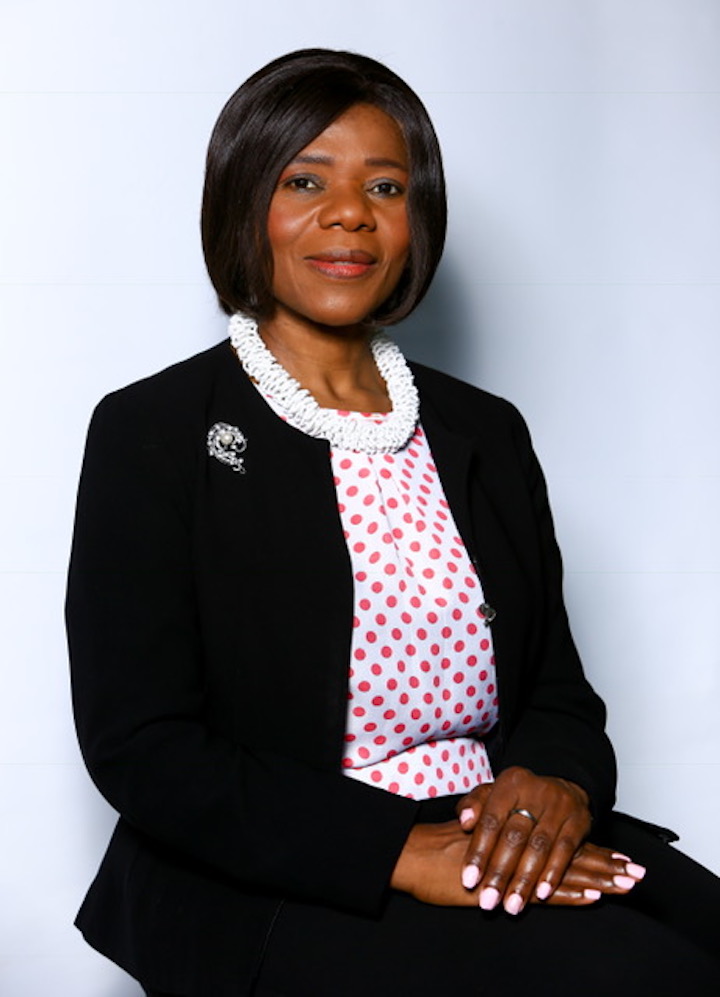 Adv. Thuli Madonsela
Former Public Protector of South Africa
Adv. Thulisile (Thuli) Nomkhosi Madonsela is the Chief Patron of the Thuli Madonsela Foundation and is currently a Harvard Advanced Leadership Fellow for the year 2017. Upon her return to South Africa, she will take up a chair in social justice at the Law Faculty at Stellenbosch University (SU). Adv. Madonsela is the former Public Protector of the Republic of South Africa serving as the head of this Chapter Nine Institution for a seven-year term. She was appointed as Public Protector SA by the President on the recommendation of Parliament with effect from 15 October 2009. At the time of her appointment, Adv Madonsela was the only full-time Commissioner in the South African Law Reform Commission. Before then she held various leadership positions in civil society and the public sector. These included membership of the inaugural Commission for Commission for Employment Equity and the Steering Committee of the legal Services Charter and various executive management positions in the Department of Justice and Constitutional Development. One of the 11 Technical Experts that assisted the Constitutional Assembly in drafting South Africa's new Constitution, Adv. Madonsela is a human rights lawyer, equality expert, constitutional analyst and policy specialist. She has also done postgraduate studies in various areas of the law, including Constitutional Law, Equality, Administrative Justice and Developmental Law. Her postgraduate studies include executive leadership courses in areas such as leadership, strategic planning, project management and ADR. Born in Johannesburg to a working class family in 1962, Adv. Madonsela was raised in Soweto, completing schooling and then achieving a BA in Law from the University of Swaziland in 1987, followed by a LLB from the University of the Witwatersrand in 1990. She has two children.
---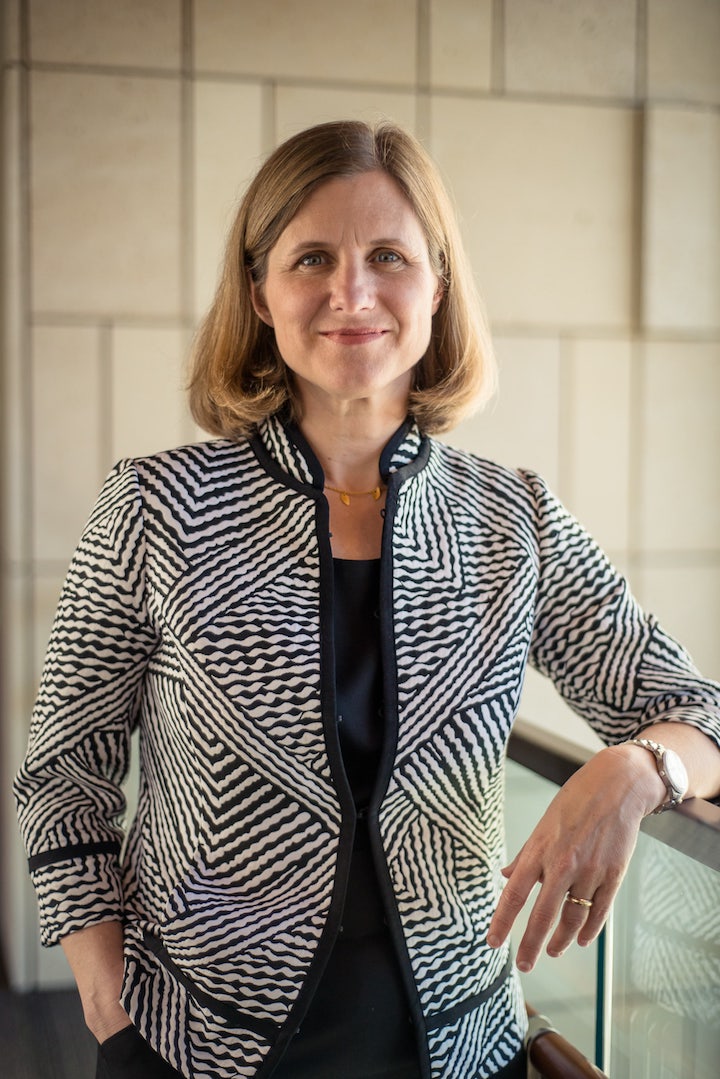 Prof. Elizabeth Magill
Richard E. Lang Professor of Law and Dean / Stanford Law School (USA)
M. Elizabeth Magill is Richard E. Lang Professor of Law and Dean of Stanford Law School. She is an expert in administrative law, constitutional law, and food and drug law. Her scholarly contributions are published in leading law reviews and have won several awards. She is a fellow of the American Academy of Arts & Sciences and is a member of the American Law Institute. Dean Magill was on the law faculty at the University of Virginia School of Law for 15 years and held appointments as visiting professor at Harvard Law School and as Thomas Jefferson Visiting Fellow at Downing College, Cambridge University. She clerked for Judge J. Harvie Wilkinson III of the U.S. Court of Appeals for the Fourth Circuit and for Associate Justice Ruth Bader Ginsburg of the U.S. Supreme Court. Dean Magill holds a B.A. in History from Yale University and a J.D. from the University of Virginia School of Law.
---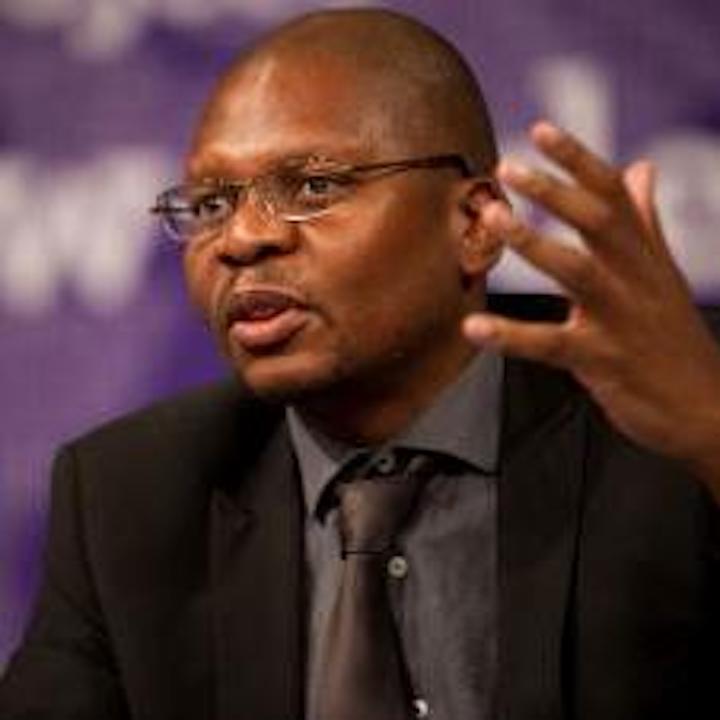 Mr. Mondli Makhanya
Editor at Large  / City Press (South Africa)
Mondli Makhanya was the Editor in Chief of Times Media Group, one of South Africa's largest newspaper companies, as well as the chairman of the South African National Editors' Forum (SANEF). He is currently Editor at Large at City Press newspaper and is writing a book on South African politics. He is the Treasurer of The African Editors' Forum.
---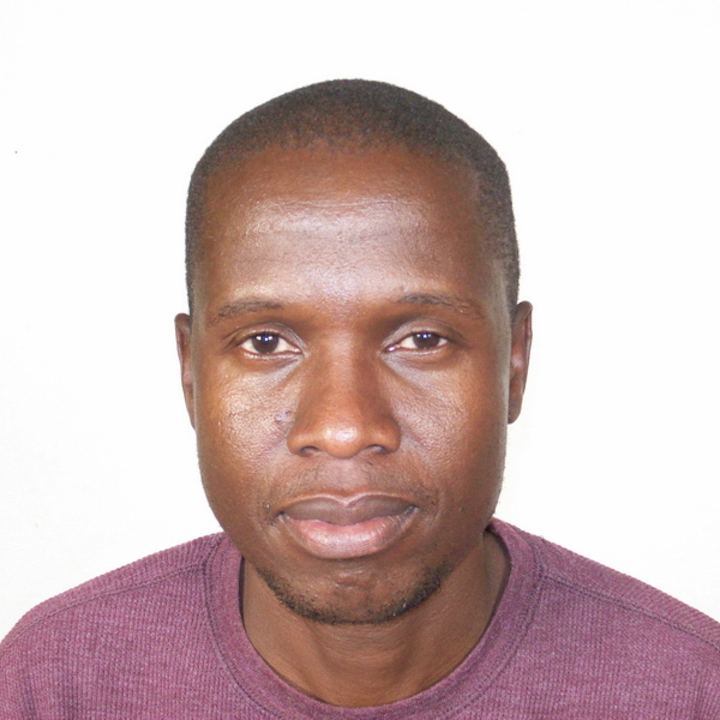 Andrew Mambondiyani
Investigative Reporter (Zimbabwe)
Andrew Mambondiyani is an investigative journalist based in Zimbabwe with a special interest in human rights issues, the impacts of climate change on rural and urban communities, sustainable development and the environment in general. He trained Mass Communication (Print Journalism) in Zimbabwe. Between 2010 and 2011 he served as a Knight Science Journalism Fellow at Massachusetts Institute of Technology (USA) and in 2008 he was a Middlebury Environmental Journalism Fellow (USA). This year he served as a fellow at the International Reporting Project (New America) investigating the impact of climate change and the civil war on women in Mozambique. He has won various local and international media awards.
---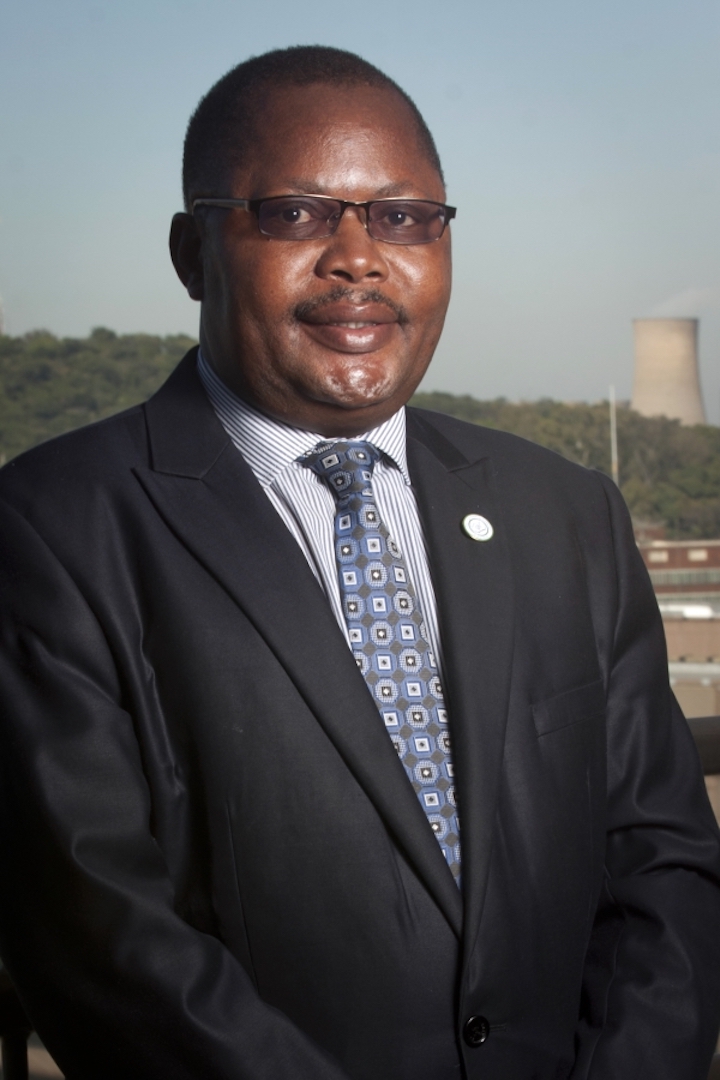 Eng. Martin Manuhwa
Vice President / World Federation of Engineering Organisations (Zimbabwe)
Martin Manuhwa is the Vice President of the World Federation of Engineering organisations (WFEO) where he Chairs the Anti-Corruption Committee. He is the immediate past Chairman of the Engineering Council of Zimbabwe (ECZ) a National Member of WFEO. He is the Past President of the Southern African Federation of Engineering Organisations (SAFEO), Vice President of the Federation of African Engineering Organisations (FAEO) and again chairs the FAEO Anti-Corruption Committee. He is Past President of the Zimbabwe Institution of Engineers (ZIE). He sits in the advisory board of the London based Global Infrastructure Anti-Corruption Centre (GIACC). He is Co-founder and Director of GIACC-Zimbabwe. He has recently been appointed as an advisory board member of the RvB Capital Partners, an international project finance and development company, with a focus on Sub-Saharan Africa.
Martin has been a supporter of the World Justice Project since inception and has attended all the World Justice Forums. He is also a previous WJP grant holder. He is Managing Consultant of the Zimbabwe Africa Infrastructure Development Group (ZAIDG), a company that specializes in engineering procurement and construction projects. ZAIDG works with Hatch Africa (Pty) Ltd in Zimbabwe to deliver infrastructure solutions in the power industry, mining and public arena. He is an electrical and energy construction engineer. His engineering practice is in energy, construction projects, worksite project implementation and management. Eng. Manuhwa was the chair of the Electrical and Mechanical Industry Sector Committee for National Manager Council (NAMACO) which he represented in the NAMACO Council. He has received numerous awards, including the SKF service to engineering award.
---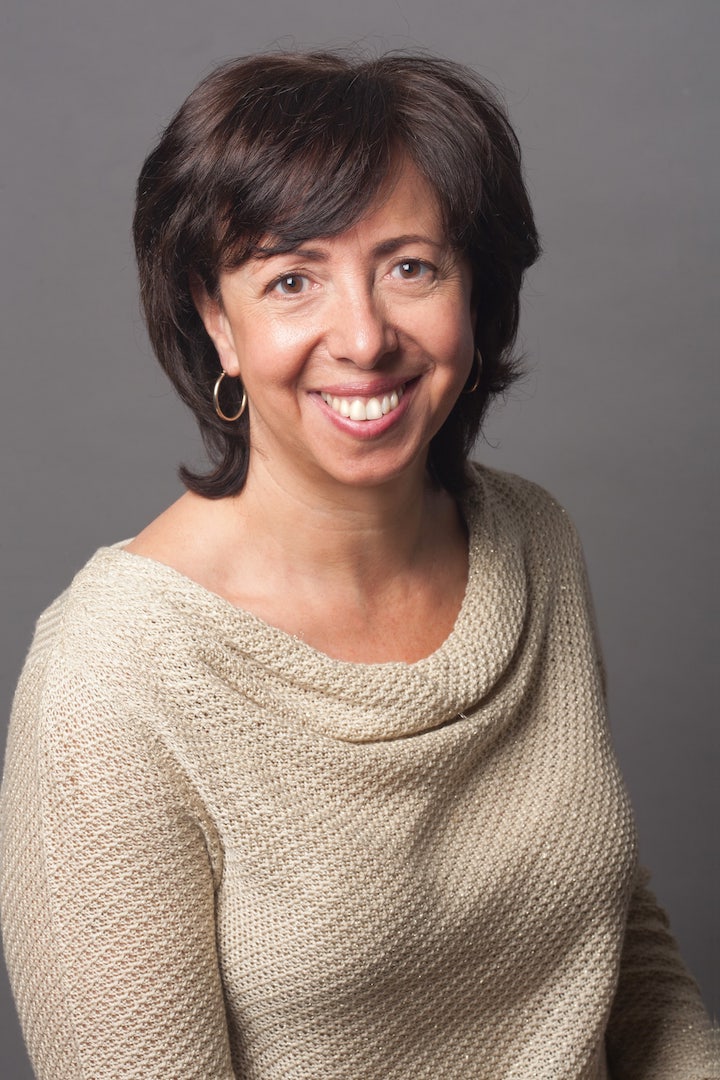 Ms. Elissa Massimino
President and CEO / Human Rights First (USA)
Elisa Massimino is President and CEO of Human Rights First, one of the nation's leading human rights advocacy organizations. Established in 1978, Human Rights First's mission is to ensure that the United States is a global leader on human rights. The organization works in the United States and abroad to promote respect for human rights and the rule of law. Massimino leads a staff of 85 with offices in New York City, Washington, Los Angeles, and Houston. Massimino joined Human Rights First as a staff attorney in 1991 to help establish the D.C. office and served as the organization's Washington Director for more than a dozen years. She has testified numerous times before the U.S. Congress and is frequently quoted in major news outlets. Previously, Massimino was a litigator at the law firm of Hogan & Hartson, where she was pro bono counsel in many human rights cases. Massimino is a member of the Council on Foreign Relations and the Supreme Court Bar. She holds a law degree from the University of Michigan, a Master of Arts in philosophy from Johns Hopkins University, and is a graduate of Trinity University.
---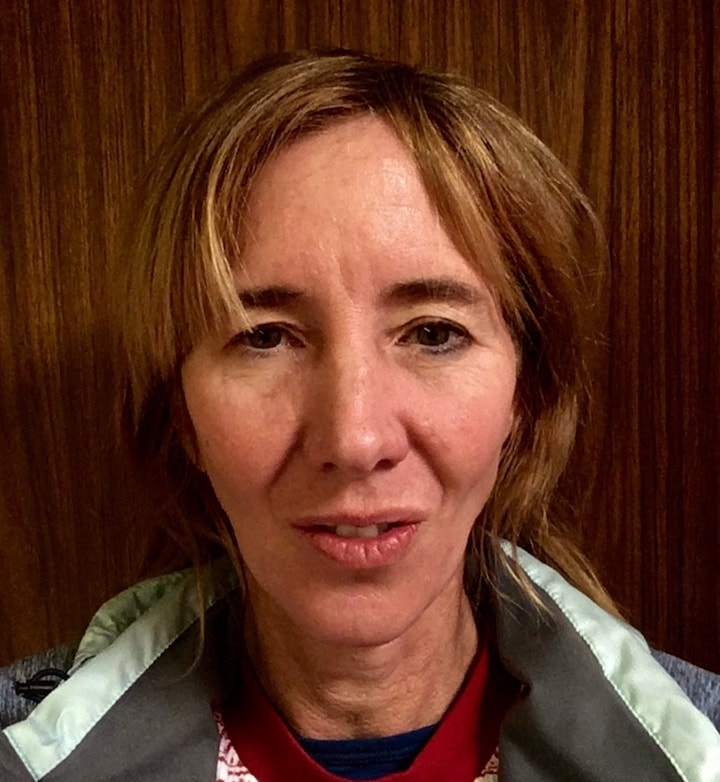 Ms. Robin McDowell
Reporter / Associated Press (USA)
Robin McDowell helped The Associated Press win the 2015 Pulitzer Prize for Public Service. She and a team of three-reporters revealed horrific abuses in the seafood industry _ finding a tiny island in eastern Indonesia where fisherman were enslaved, beaten and held in cages and then tracing their catch back to U.S. supermarkets and restaurants. Their 18-month investigation led to the rescue of more than 2,000 men, a dozen arrests, millions of dollars in property seizures, lawsuits and newly proposed federal legislation. McDowell's career began in Cambodia in 1993, where she helped set up the country's first English-language daily newspaper. She joined The AP soon after and spent the next two decades in Southeast Asia. Her main focus was on countries transitioning from dictatorship to democracy. While bureau chief in Mynamar, she wrote extensively about Rohingya Muslims, identified by the United Nations as one of the world's most persecuted religious minorities. In Indonesia, she covered everything from al Qaida-linked bombings and earthquakes to plane crashes. And in Cambodia, she reported on a society struggling to rise from the ashes of the genocidal Khmer Rouge regime. She is now an investigative reporter based in the United States.
---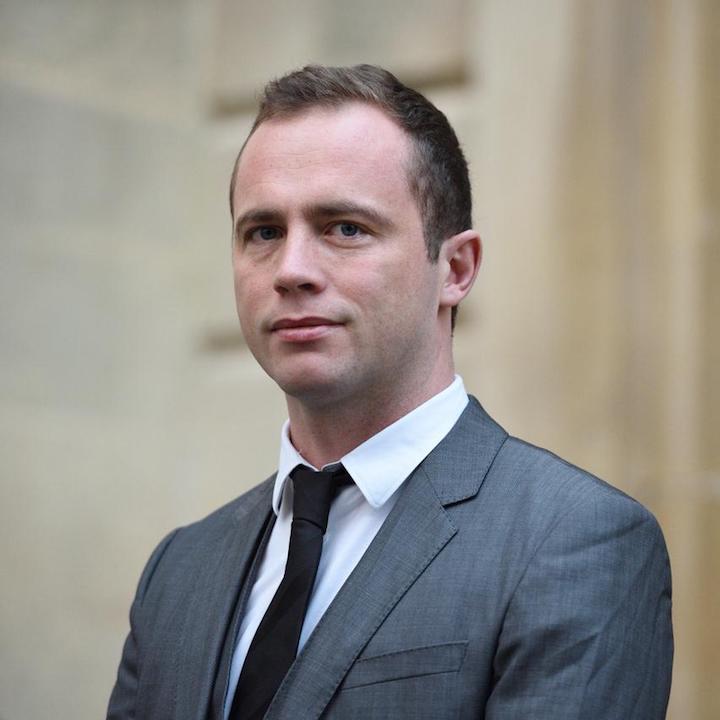 Dr. Cian Murphy
Senior Lecturer in Public International Law / University of Bristol (UK)
Dr. Cian C. Murphy teaches Law and Globalisation at Bristol Law School (UK). He is a former Academic Co-Director of the Georgetown University-led Center for Transnational Legal Studies in London and was a Fulbright Scholar at NYU and Georgetown University law schools. He is a visiting lecturer at Oxford University's Centre for Doctoral Training in Cybersecurity. Dr Murphy's first award-winning monograph is EU Counter-Terrorism Law. He is also the co-editor of EU Security and Justice Law. He is the co-editor of the forthcoming Elgar Reader in Transnational Law, and author of the forthcoming Control Beyond the State: Transnational Counter-terrorism Law. Dr Murphy is a judicial assistant at the International Centre for Settlement of Investment Disputes and a member of the World Justice Project's Rule of Law Research Consortium.
---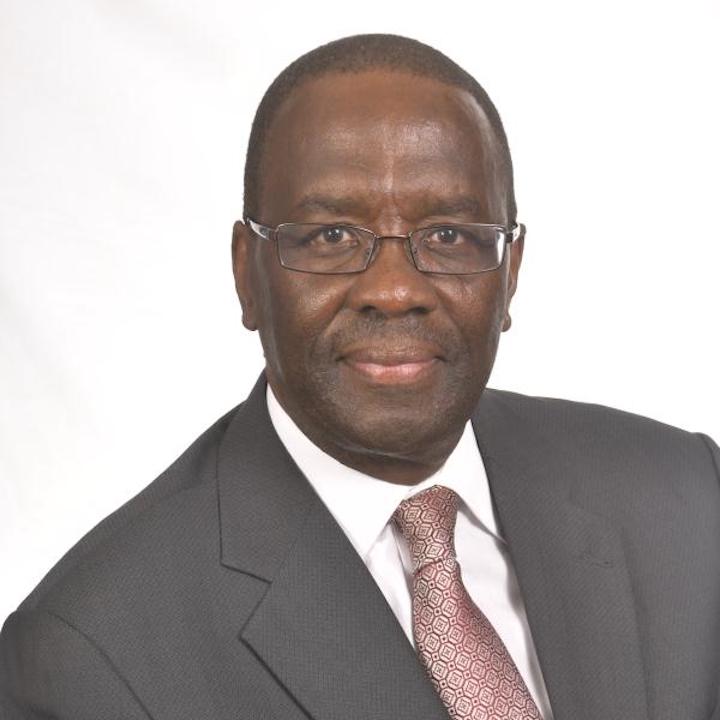 Hon. Willy Mutunga
Former Chief Justice of Kenya
The Honorable Willy Mutunga was Kenya's Chief Justice and President of the Supreme Court from 2011 to 2016. Recently he has served as Secretary General of the Commonwealth special envoy to the Maldives, and a distinguished scholar-in-residence at Fordham Law's Leitner Center for international Law and Justice School.
Justice Mutunga played a pivotal role in the constitution-making processes in Kenya from the 1970s and particularly, from the early 1990s. He worked on the implementation of the progressive 2010 Kenyan Constitution as head of the Judiciary and President of the apex court in the country. He advocated, in his writings and judgments, for the development of indigenous, robust, patriotic, decolonized, progressive jurisprudence that is not insular and does not pay unthinking deference to other jurisdictions, regardless of how prominent they may be. He has also advocated for a progressive jurisprudence for Africa and the global south as part of the significant contribution in the struggle for a new just, peaceful, and equitable world.
During his tenure as Chief Justice, Mutunga sought to lay permanent and indestructible foundations for a transformed judiciary. Under the blueprint of the Kenyan Judiciary Transformation Framework 2012-2016, he achieved impressive progress in bringing the justice system closer to the ordinary people. He also worked on the linkage between formal and traditional justice systems as decreed by the constitution. He not only humanized the Kenyan judicial system but also reduced the case backlogs significantly. He aimed to use technology as an enabler of justice, as well as to bring about equitable and transparent systems of recruitment, promotions, and training. He supported and strengthened the Judicial Training Institute as a nucleus for juristic training and an institution of higher learning. Justice Mutunga is well known for his fight against corruption in the Judiciary and in Kenya as a whole. He spearheaded, in the national interest, independent and principled dialogue, consultation, and collaboration between the three arms of government, the devolved governments, civil and corporate society, the media, and the public as a whole. Under his watch the notion of the Judiciary as an institutional political actor began to take root.
---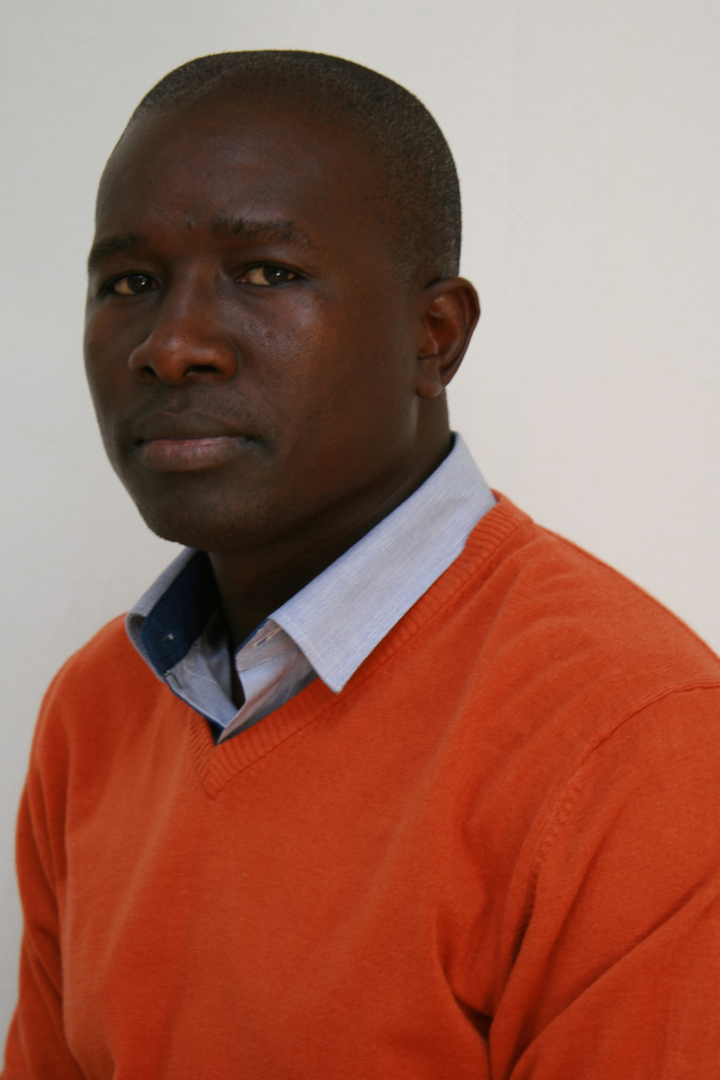 Mr. Reinford Mwagonde
Executive Director / Citizens for Justice (Malawi)
Reinford Mwangonde is the Executive Director of Citizens for Justice-(CFJ) in Malawi.
Prior to joining Citizens for Justice, Reinford Mwangonde was briefly a diplomat for the Malawian government's mission at the United Nations in New York. An activist at heart, Reinford left the UN to pursue a Masters in International Relations at Lancaster University, UK. On completion of his Masters, he volunteered for Citizens for Justice where felt he belonged, and he's been there ever since. In addition to his duties at CFJ, Reinford is a coordinator for several NGOs, sits on a number of national regional and international boards and is an active member in the domestic and international civil society community.
Mr. Mwangonde received his B.A. from the University of Missouri, USA.
---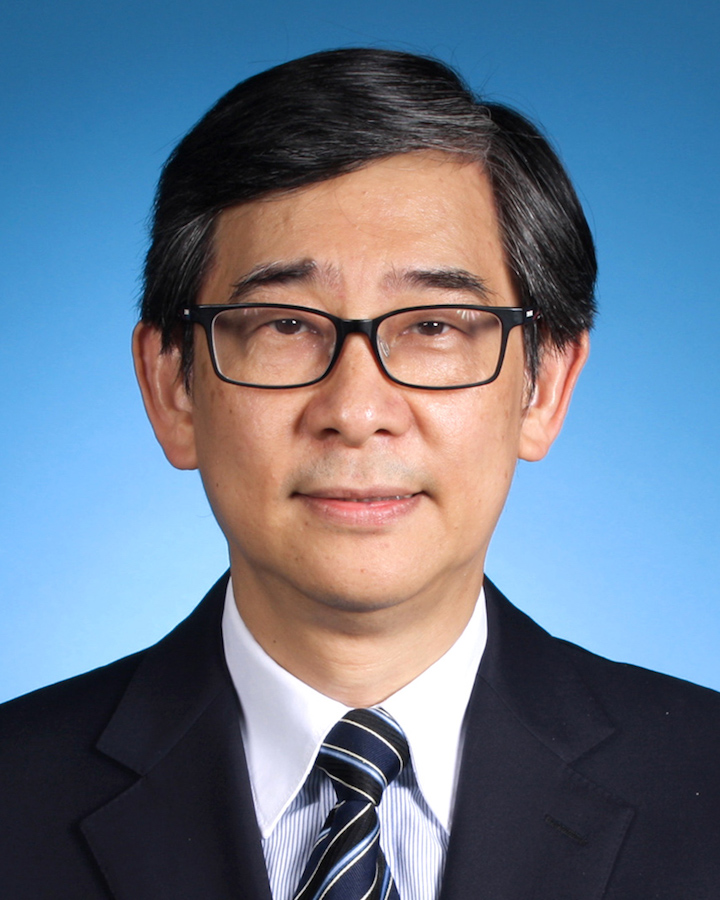 Mr. Raymond Ng
Director of Community Relations / Independent Commission Against Corruption (Hong Kong SAR)
Mr Ng joined the Community Relations Department (CRD) of ICAC in 1984. He was cross-posted to the Corruption Prevention Department and became Assistant Director in 2010. He then served as Assistant Director of CRD in 2011. Before taking up the current post in 2015 to head CRD's preventive education and publicity initiatives, he was Secretary to Commissioner of ICAC, leading the Administration Branch to oversee human and financial resources management, media communications, anti-corruption studies, etc.
Over the 33 years of services, Mr Ng had worked in a variety of posts such as the Executive Director of Hong Kong Ethics Development Centre to promulgate business ethics; Regional Officer to disseminate anti-corruption messages to different strata of the community; Programme Coordinator (Youth) to promote positive values to youngsters; and Principal Corruption Prevention Officer to assist clients to improve work procedures. Mr NG was awarded the Director of Community Relations' Commendation and the Commissioner's Commendation for organising a regional Youth Summit in 2003 and a Directors' Forum in 2007 respectively.
Mr Ng holds degrees in Bachelor of Social Science (First Class Honours) in Government and Public Administration from the Chinese University of Hong Kong and Master of Public Administration from the University of Hong Kong.
---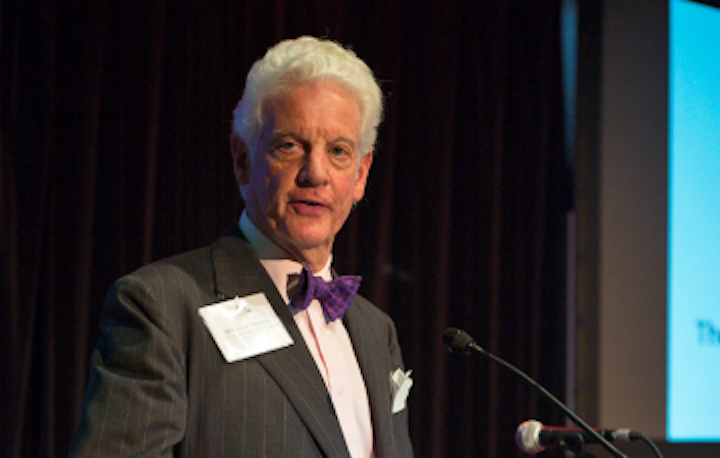 Mr. William H. Neukom
Founder and CEO / World Justice Project (USA)
Bill Neukom is the founder and chief executive officer of the World Justice Project, an organization devoted to promoting the rule of law throughout the world. He is a retired partner in the Seattle office of the international law firm K&L Gates and is a lecturer at Stanford Law School where he teaches a seminar on the rule of law.
Mr. Neukom was the lead lawyer for Microsoft Corporation for nearly 25 years managing its legal, government affairs, and philanthropic activities. He retired from Microsoft as its executive vice president of law and corporate affairs in 2002, then returned to his law firm and served as its chairman from 2003 to 2007. He is a trustee emeritus of Dartmouth College, having served as chair of the board from 2004 to 2007, and was president of the American Bar Association from 2007 to 2008. He was the chief executive officer of the San Francisco Giants baseball team from 2008 to 2011. He joined the board of directors of Fortinet, Inc. in 2013.
Mr. Neukom serves on the board of several not-for-profit organizations, including the Asia Foundation, the Center for Advanced Study in the Behavioral Sciences at Stanford, Ecotrust, the Hague Institute for the Internationalization of Law, the Pacific Council on International Policy, and the William D. Ruckelshaus Center. He is a member of the Dean's Council at Stanford Law School and has been its chair since 2012. In 1995, Mr. Neukom and his four children founded the Neukom Family Foundation, which supports not-for-profit organizations in the fields of education, the environment, health, human services, and justice.
Mr. Neukom earned his A.B. from Dartmouth College and his LL.B. from Stanford University, and has honorary degrees from Dartmouth College, Gonzaga University, the University of Puget Sound, and the University of South Carolina.
He and his wife, Sally, live in Seattle and have five children and thirteen grandchildren.
---
Mr. Özgür Öğret
Turkey Representative / Committee to Protect Journalists (Turkey)
I was born in Izmir, Turkey in 1976. I studied American Culture and Literature at Bilkent University in Ankara from 1994 to 1998 but dropped out before graduation due to financial reasons. I have been living in Istanbul since 2000 and worked at the fields of body arts, production (advertisement, photography, documentary filming) and journalism in the last 17 years. I am practicing journalism focusing on politics, rights, law and music since 2007. I worked at the Hürriyet Daily News for three years as a politics reporter; contributed to Turkish music magazines and later freelanced as either reporter or fixer for many international media outlets. I have been corresponding for the Committee to Protect Journalists (CPJ) since 2010 and am their Turkey Representative since 2016. I was the lead researcher on the CPJ's special report, Turkey's Press Freedom Crisis, published in 2012. My job for the CPJ requires trying to monitor all media freedom related developments in Turkey and following the patterns of violations against the rights to inform and be informed.
---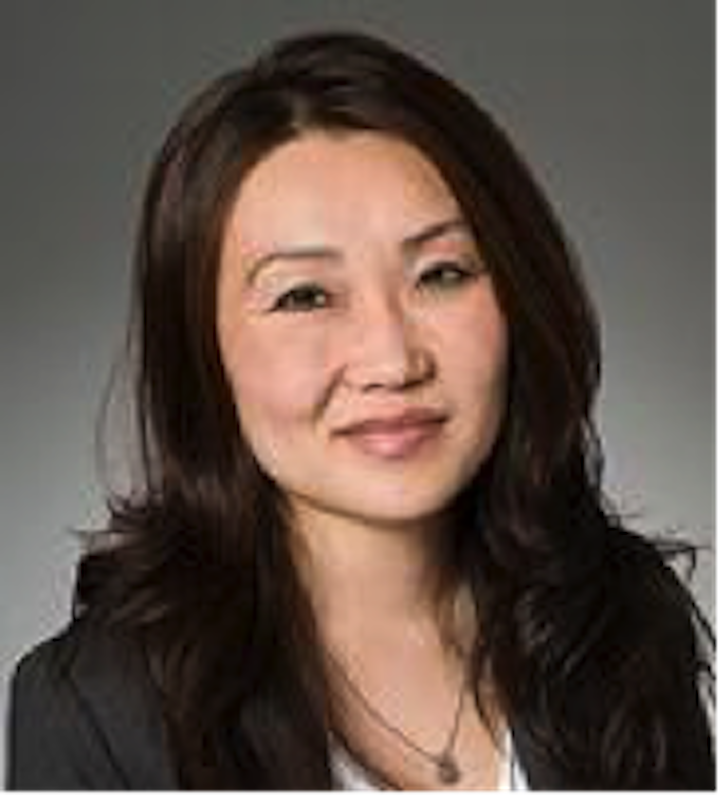 Ms. Christina Pak
Senior Counsel / Asian Development Bank (Philippines)
Christina Pak is Senior Counsel of the Asian Development Bank (ADB). She specializes in international finance and has been working on multi-sector projects across the Southeast and East Asia regions. She is also a member of ADB's Climate Change thematic group, and develops and implements environmental law, climate finance and international arbitration law reform technical assistance projects under ADB's Office of the General Counsel's Law and Policy Reform Program. In particular, she heads ADB's Environmental Law Champions Train-the-Trainers project, which aims to strengthen the capacity of environmental law professors and lecturers in Asia and the Pacific. Currently, 105 institutions across 14 ADB developing member countries are part of the program, with the regional network expected to grow by to over 160 institutions by end of 2017. Prior to joining ADB, Christina worked as in-house counsel for two major financial institutions in Singapore and as a capital markets and structured finance associate at two large New York City law firms. She obtained her Juris Doctor from Rutgers-Newark School of Law and Bachelor of Science degrees from Rutgers University in international environmental studies and journalism. She is admitted in the States of New York and New Jersey and is a Member of the Chartered Institute of Arbitrators, International Union for Conservation of Nature World Commission on Environmental Law, and the International Bar Association.
---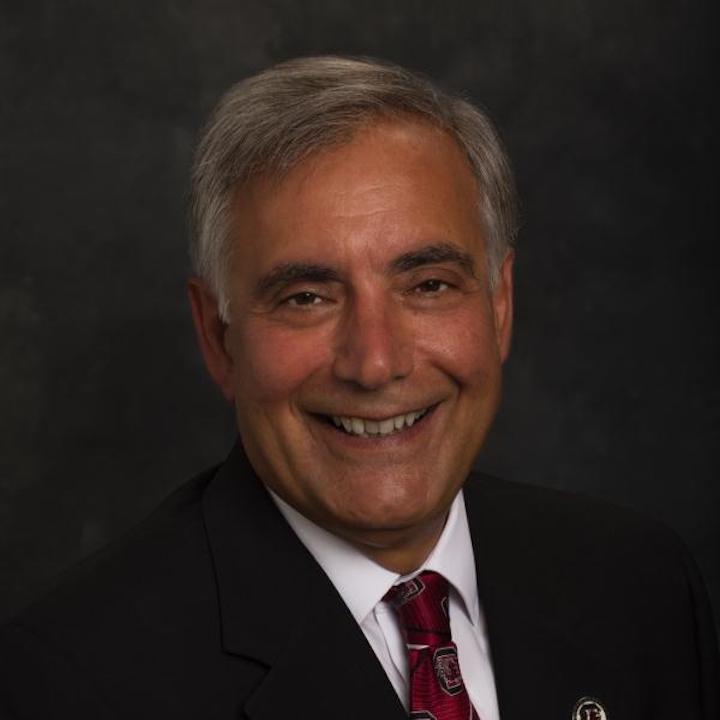 Dr. Harris Pastides
President / University of South Carolina (USA)
Harris Pastides is in his tenth year as president of the University of South Carolina (USC), one of the oldest and now one of the largest public flagship universities in the United States. The USC system, comprised of more than 50,000 students at eight institutions in 19 geographical locations, awards more than 10,000 undergraduate, graduate and professional degrees yearly. USC Columbia, a Carnegie top-tier research university, offers more than 450 degree programs.
Pastides, recipient of the inaugural Fulbright IIE Global Changemaker Award and the Ellis Island Medal of Honor, encourages engagement beyond the classroom through leadership, international experiences, service learning, internships and undergraduate research. He is committed social justice, diversity and inclusiveness as reflected in bold initiatives such as the Rule of Law Collaborative, the Center for Civil Rights History and Research, and the Welcome Table SC.
Prior to joining the university's faculty as dean of the Arnold School of Public Health, Pastides was a professor of epidemiology and chairman of the Department of Biostatistics and Epidemiology at the University of Massachusetts Amherst. He received his master's in public health and his Ph.D. in epidemiology from Yale University.
---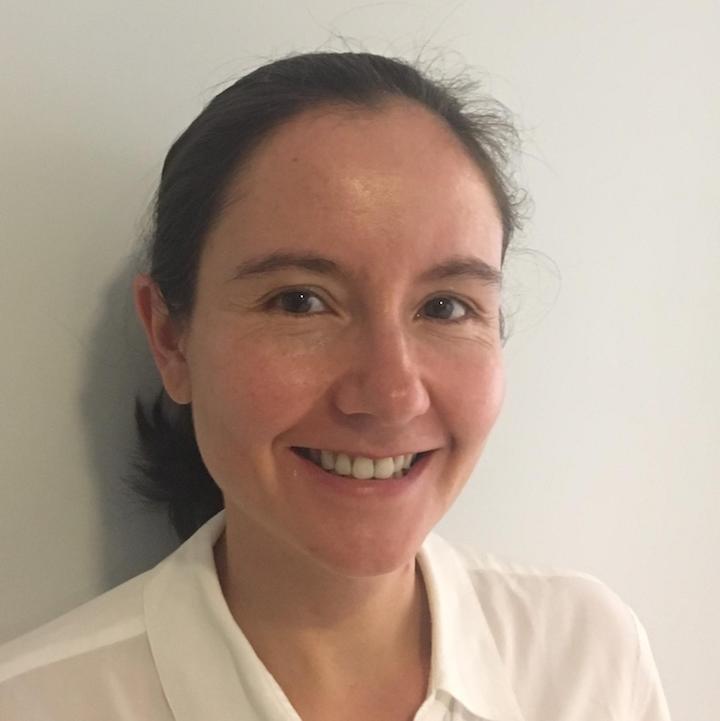 Dr. Angela Pinzon
Professor of Medicine / University of El Rosario (Colombia)
Angela Maria Pinzon-Rondon, MD, MPH, PhD is a full professor at Universidad del Rosario, School of Medicine and Health Sciences in Bogota, Colombia. Currently, she is the Director of the University's Masters in Public Health program, and also manages the University´s community health program in "El Codito", a low income neighborhood located in the Northeast mountains of Bogota. Dr. Pinzon's research focuses on the effects of social determinants on health, and her research and professional activities focus heavily on vulnerable communities from developing countries in Sub-Saharan Africa and Latin America. She has worked on the effects of violence on health using medical and psychological evaluations, as well as measuring cortisol levels and applying surveys and qualitative research methods. Convinced of the important role that the rule of law plays on health outcomes, Dr. Pinzon has worked with the World Justice Project Rule of Law Index to establish associations between public health indicators, and most recently on gender inequalities and the rule of law around the world. She has authored more than 20 academic papers on social determinants of health. Dr. Pinzon's additional work experience includes service as Deputy Director of the Center for Global Health at the University of Maryland, research assistant at the Brigham and Women's Hospital in Cambridge, MA, and consultant for various international organizations. She holds an MD from the Universidad del Rosario, an MPH from Harvard University and a PhD in public health – maternal and child health, from the University of Maryland.
---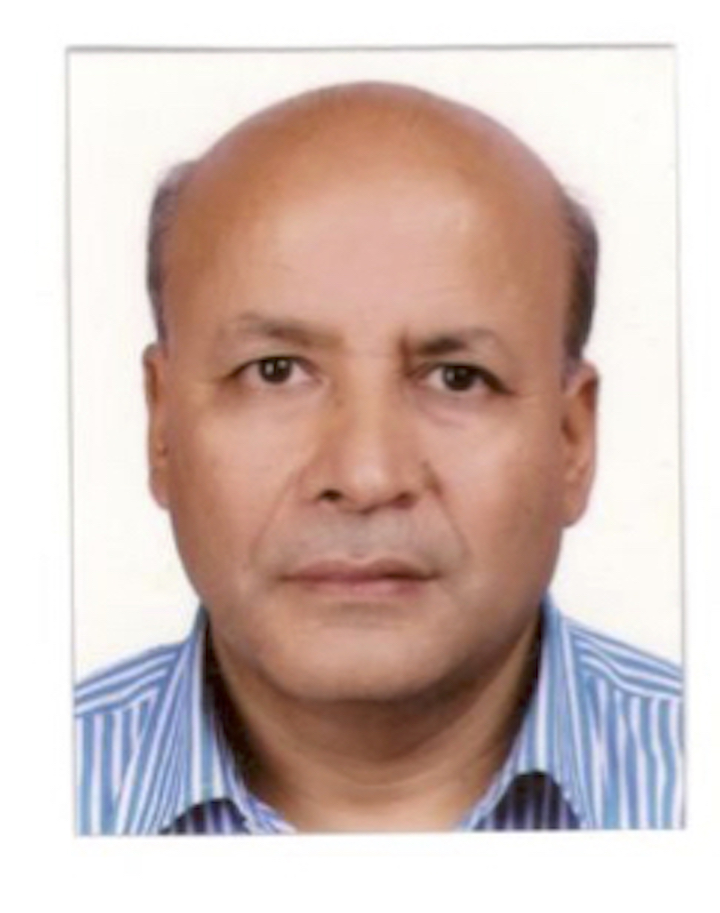 Mr. Shyam Pokharel
Co Founder / SASANE (Nepal)
Shyam Pokharel is a licensed attorney with extensive experience in Nepal's legal system and expertise in human trafficking. He is regarded as an expert in the field both nationally and internationally and is involved in various academic and educational programs, as well as social initiatives related to the inhumane exploitation of women and children. He is currently working as Director and Legal Advisor for the Non Governmental Organization (NGO) Samrakshak Samuha Nepal (SASANE) after founding the organization in 2007, and handing the leadership over to women in 2008.
---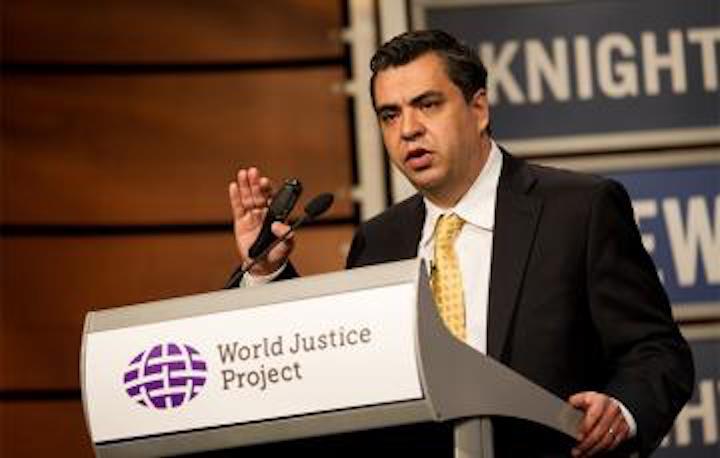 Dr. Alejandro Ponce
Chief Research Officer / World Justice Project (USA)
Dr. Alejandro Ponce is the Chief Research Officer of the World Justice Project. He joined the WJP as Senior Economist and is one of the original designers and a lead author of the WJP Rule of Law Index. Dr. Ponce leads the research and data collection initiatives of the World Justice Project, from the administration of the WJP Rule of Law Index to the design and implementation of nationwide surveys in Afghanistan, Pakistan, the EU, and Mexico.
Prior to joining the World Justice Project, Dr. Ponce worked as a researcher at Yale University and as an economist at the World Bank and the Mexican Banking and Securities Commission. Dr. Ponce has conducted research in the areas of behavioral economics, financial inclusion, justice indicators, and the rule of law, and has been published in collected volumes as well as top academic journals such as the American Economic Review and the Journal of Law and Economics. He is a frequent speaker in international conferences and policy forums in the area of rule of law. He holds a B.A. in Economics from ITAM in Mexico, and a M.A. and Ph.D. in Economics from Stanford University.
---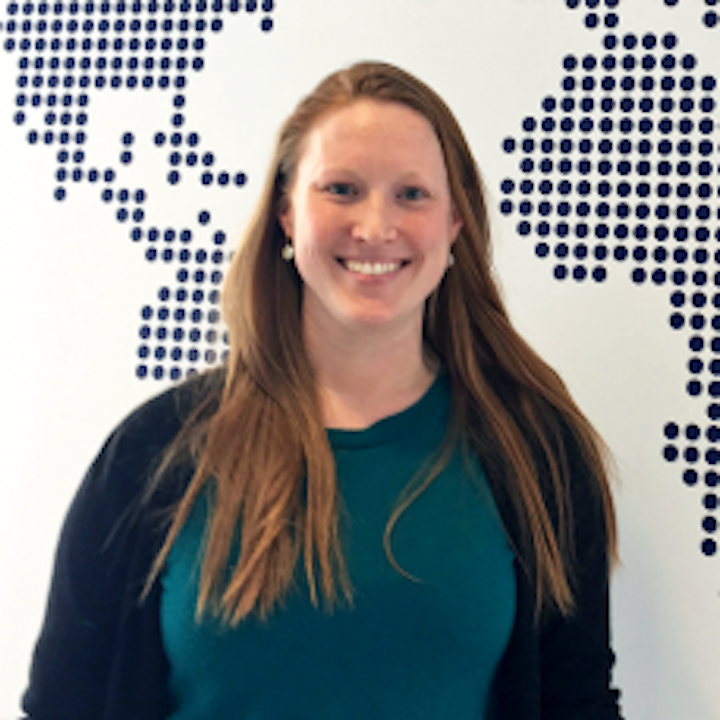 Ms. Christine Pratt
Program Manager / World Justice Project (USA)
Christine Pratt is a Program Manager for the World Justice Project's Rule of Law Index. Ms. Pratt's previous experiences include the National Association of Real Estate Investment Trusts in Washington, D.C., where she worked as the Policy Issues Coordinator, and the Foreign Policy Research Institute in Philadelphia, PA, where she researched post conflict reconstruction, state-building initiatives and democratic transitions, specifically in Eastern Europe.
Ms. Pratt earned her M.A. in Conflict Resolution from Georgetown University, and holds a B.A. in International Relations with a minor in Art History from Syracuse University.
---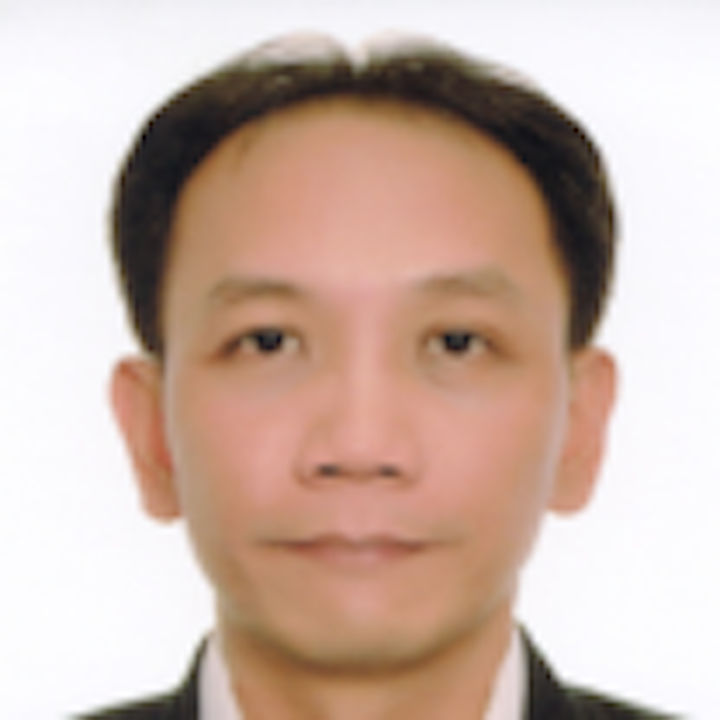 Mr. Asryman T. Rafanan
Assistant Ombudsman for Legal Affairs / Office of the Ombudsman of the Philippines
MR. ASRYMAN T. RAFANAN is the Assistant Ombudsman for Legal Affairs at the Office of the Ombudsman in the Philippines.
He has been designated as the spokesperson of the Office of the Ombudsman since 2011. He acted as the interim Officer-in-Charge of the Office of the Deputy Ombudsman for Luzon from February 2012 to May 2012.
Prior to joining the Philippines' anti-corruption commission in 2011, he worked as an associate in a law firm in Metro Manila for 3½ years and served at the Supreme Court of the Philippines where he clerked for Associate Justice Conchita Carpio Morales for almost five years.
He earned his undergraduate degree (BS Commerce major in Marketing Management) with academic distinction at San Beda College Manila, where he served as editor-in-chief of the student publication The Bedan. He completed his law degree (LL.B.) at the University of the Philippines. He also obtained a Master of Laws (LL.M.) degree from the University of London (SOAS) as a Chevening scholar. He also attended special courses at the Public Administration International, London, UK (November 2011) and the US DOJ's National Advocacy Center, South Carolina, USA (May 2012).
Assistant Ombudsman Rafanan is a member of the Integrated Bar of the Philippines and the International Bar Association.
---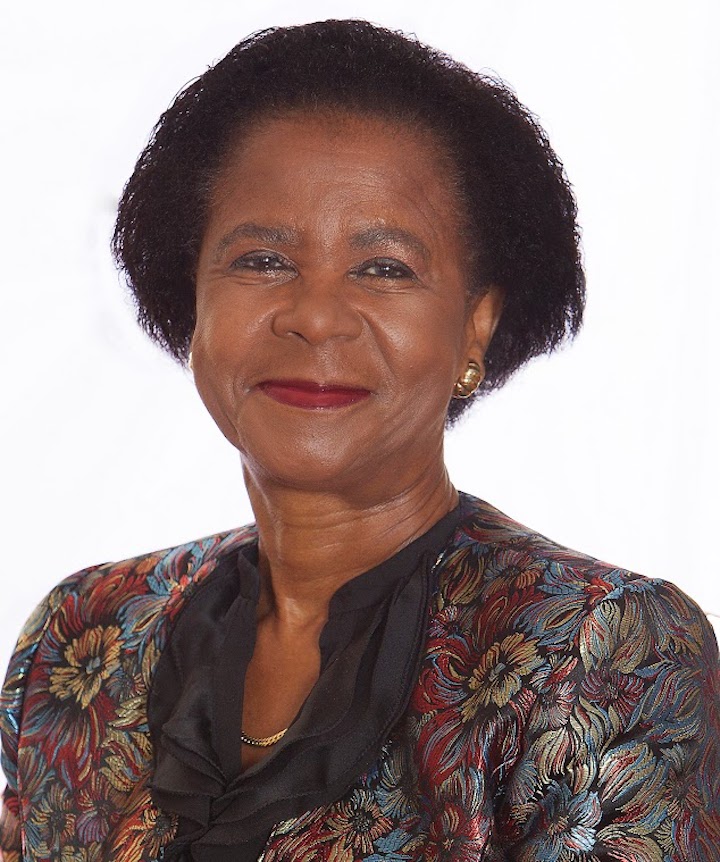 Dr. Mamphela Ramphele
Co-Founder and Global Brand Ambassador / Reimagine SA (South Africa)
Dr. Mamphela Ramphele has had a celebrated career as an activist, medical doctor, academic, businesswoman, global public servant and political thinker.
Following the Soweto uprising in 1976, she was detained without trial, released after five months and soon afterwards served with an apartheid banning order.
She studied Medicine at the then University of Natal, has a B Comm degree, a Diploma in Tropical Hygiene, a Diploma in Public Health and a PhD in Social Anthropology. She went on to become Vice-Chancellor of UCT, then one of four Managing Directors of the World Bank, based in Washington, DC.
Dr Ramphele is the author of several books and publications on socio-economic issues in South Africa. She has received numerous national and international awards acknowledging her scholarship and leading role in spearheading projects for disadvantaged people in South Africa and elsewhere.
---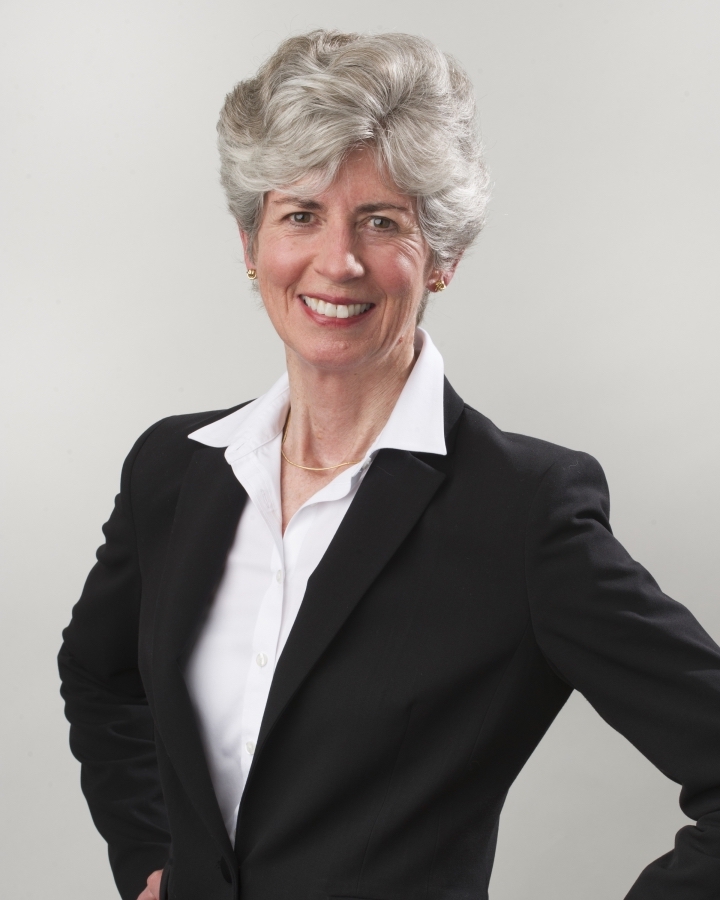 Ms. Claudia Rast
Past Chair / ABA Section on Environment, Energy and Resources; Shareholder / Butzel Long (USA)
Claudia Rast is a shareholder based in Butzel Long's Ann Arbor office. Blending her expertise in law, business, and science, Rast counsels companies in their strategic use of technology, while addressing privacy, security, intellectual property licensing and registration, and the forensic preservation and analysis of electronically stored information. Rast is frequently called upon to negotiate contracts covering the innovative technologies associated with autonomous and connected vehicles and other new and emerging technologies. During 2008-2009, she chaired the American Bar Association's Section of Environment, Energy, and Resources. In 2013, Rast was appointed by the ABA President to the Cybersecurity Legal Task Force, for a two-year ending in August 2015, and re-appointed to successive one-year terms in August 2016 and June 2017. Among her recent works of authorship is the chapter in the ABA publication Ethics and Environmental Practice: A Lawyer's Guide, entitled "Confidentiality and Security in a Modern World." Rast received her B.S. from the University of Michigan, majoring in Natural Resources, and her J.D. from University of Detroit School of Law, where she was the editor-in-chief of the law review and later clerked for the Chief Justice of the Michigan Supreme Court.
---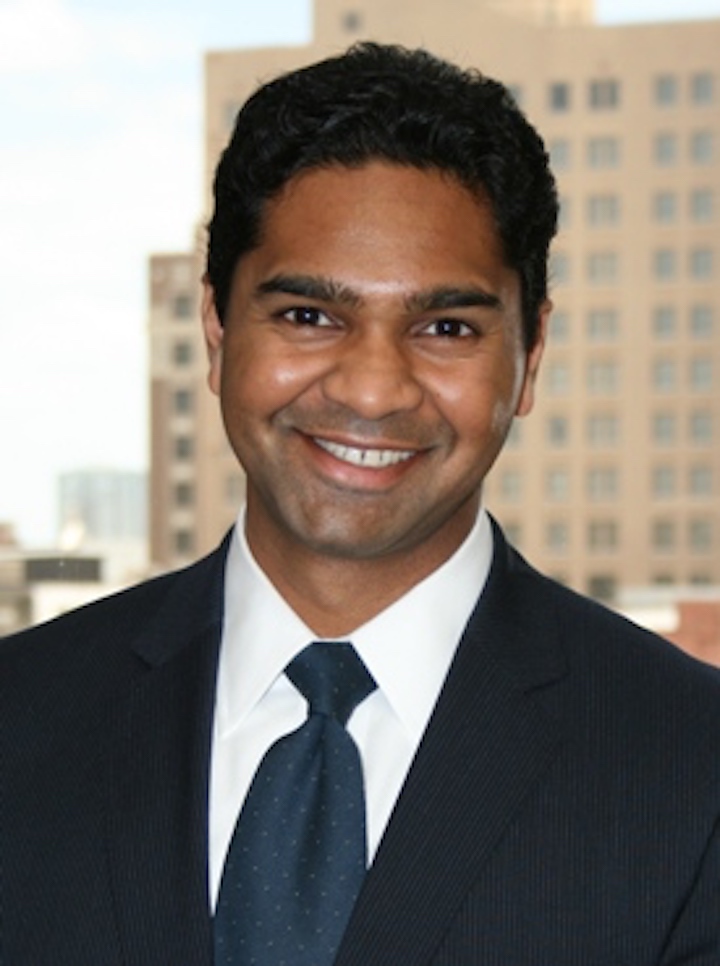 Mr. Vikrant Reddy
Senior Research Fellow, Criminal Justice and Policing Reform / Charles Koch Institute (USA)
Vikrant P. Reddy is a Senior Research Fellow at the Charles Koch Institute. Reddy previously served as a Senior Policy Analyst at the Texas Public Policy Foundation, where he managed the launch of TPPF's national Right on Crime initiative in 2010. He has also worked as a research assistant at the Cato Institute, as a judicial clerk to the Hon. Gina M. Benavides in Texas, and as an attorney in private practice. He is a member of the State Bar of Texas, and he serves on the Executive Committee of the Criminal Law Practice Group of the Federalist Society. He is also an appointee to the U.S. Commission on Civil Rights Texas State Advisory Committee. Reddy graduated from the University of Texas at Austin, and he earned his law degree at the Southern Methodist University School of Law in Dallas.
---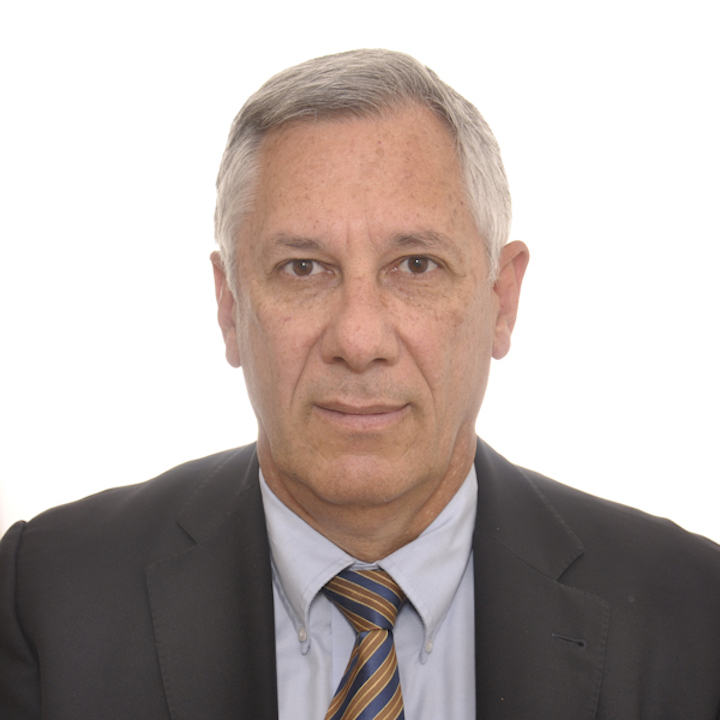 Hon. Eduardo Rodriguez Veltzé
Ambassador of Bolivia to The Netherlands; Former Chief Justice of the Supreme Court of Bolivia
Mr. ENRIQUE EDUARDO RODRÍGUEZ VELTZÉ. Ambassador •Agent of Bolivia before the International Court of Justice •Master of Public Administration from the J. F. Kennedy School of Government at Harvard University •Former President of the Plurinational State of Bolivia (2005 - 2006) •Minister of the Supreme Court of Justice of Bolivia (1999-2005) •Sub-comptroller of Legal Services at the office of the Comptroller General of the Republic •General Adviser to the Ministry of Foreign Affairs for the preparation of the Law of Foreign Service and Regulations, International Treaties, and matters of international judicial cooperation •Former Head of Studies and Professor at the Faculty of Law of the Bolivian Catholic University •Professor at the Universidad Mayor de San Andrés and Andina "Simón Bolívar", in La Paz, Bolivia.
---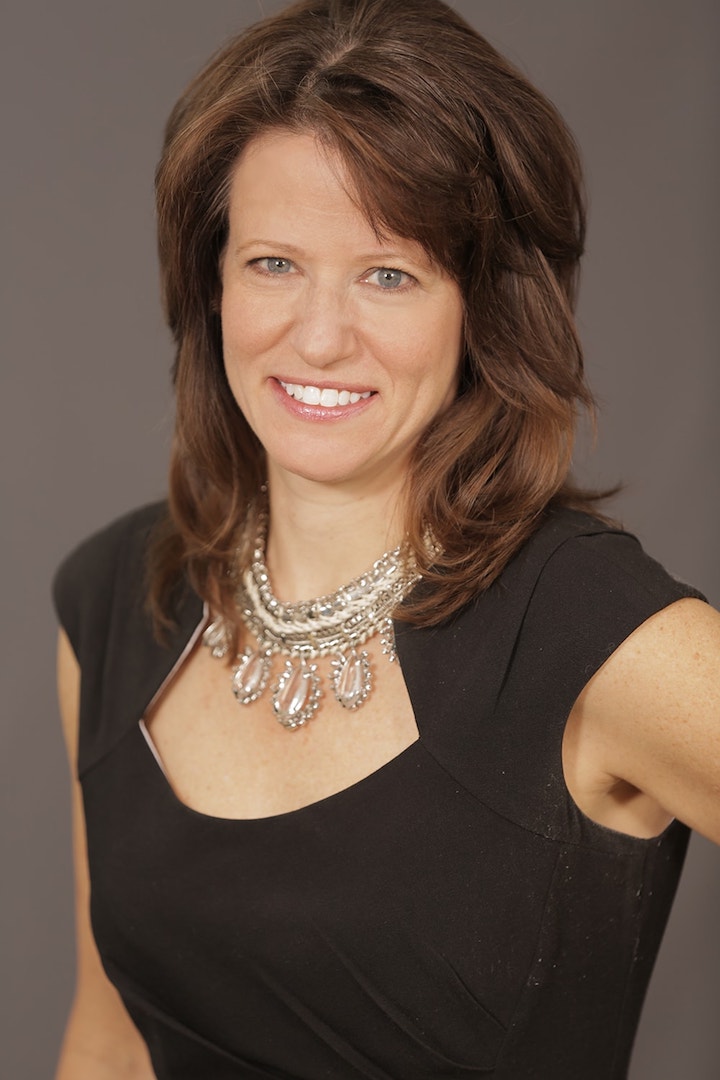 Mrs. Lesley Rosenthal
Executive Vice President, General Counsel and Secretary / Lincoln Center for the Performing Arts (USA)
Lesley Rosenthal heads the legal, governance, and other aspects of Lincoln Center for the Performing Arts in Manhattan. Working with other senior executives, she provides leadership and strategy for the complex's financial, physical and human resources, its community building through the arts, its entrepreneurial initiatives in digital media and international engagement. She is responsible for the Center's legal relationship with the City of New York as well as with its ten resident organizations, including the Metropolitan Opera, the New York Philharmonic, the New York City Ballet, and Juilliard.
In January 2017, Lesley, together with her husband, jazz artist Ted Rosenthal, founded Let'sROL (Follow Let'sROL on Twitter and Facebook), a group of artists, lawyers and others working together to activate democracy and strengthen the Rule of Law. Let'sROL hosts interactive workshops on voting rights, free press, the right to petition government, and other Rule of Law. At Harvard Law School in the fall of 2017, Ms. Rosenthal is piloting a course called Advocating the Rule of Law: A Practical Approach.
Rosenthal is the author of the bestselling book, Good Counsel: Meeting the Legal Needs of Nonprofits (John Wiley & Sons2012), which distills the legal needs of the one million nonprofits in the United States.
Rosenthal serves Harvard University's Board of Overseers, which exerts broad influence over the University's strategic directions, provides counsel to the University leadership, and superintends the visitation process. She is also Vice President of the NY Bar Foundation.
Rosenthal graduated from Harvard Law School and Harvard College.
---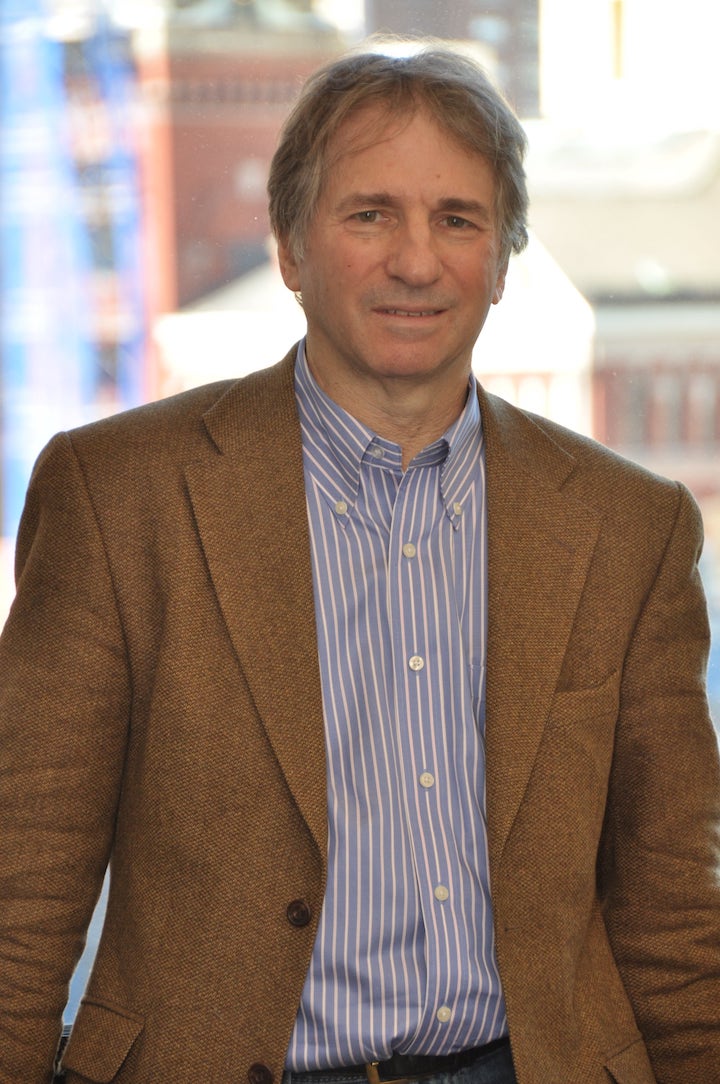 Prof. Barry Scheck
Co Director / Innocence Project (USA)
Barry C. Scheck, is a Professor of Law at the Benjamin N. Cardozo School of Law in New York City. In his thirty-nine years on the Cardozo faculty, he served as the Director of Clinical Education, Co-Director of the Trial Advocacy Programs, and the Jacob Burns Center for the Study of Law and Ethics. He Co-founded and Co-Directs the Innocence Project, an independent nonprofit organization closely affiliated with Cardozo School of Law at Yeshiva University. He is also a partner in the law firm Neufeld, Scheck & Brustin, LLP, specializing in civil rights and constitutional litigation.
Prof. Scheck has served in prominent positions in many bar associations, including the presidency of the National Association of Criminal Defense Lawyers (2004-2005). He is a former Commissioner (1994-2016) on New York State's Forensic Science Review Board, a body that regulates all crime and forensic DNA laboratories in the state. He is currently a member of the Organization of Scientific Area Committees run by the National Institute of Standards and Technology. From1998 - 2000, he served on the National Institute of Justice's Commission on the Future of DNA Evidence. In 2005 he was a member of the American Judicature Society's National Commission on Forensic Science and Public Policy.
Prof. Scheck received his undergraduate degree from Yale University in 1971 and his J.D. from Boalt Hall School of Law, University of California at Berkeley in 1974. He worked for three-years as a staff attorney at The Legal Aid Society in New York City before joining the faculty at Cardozo.
---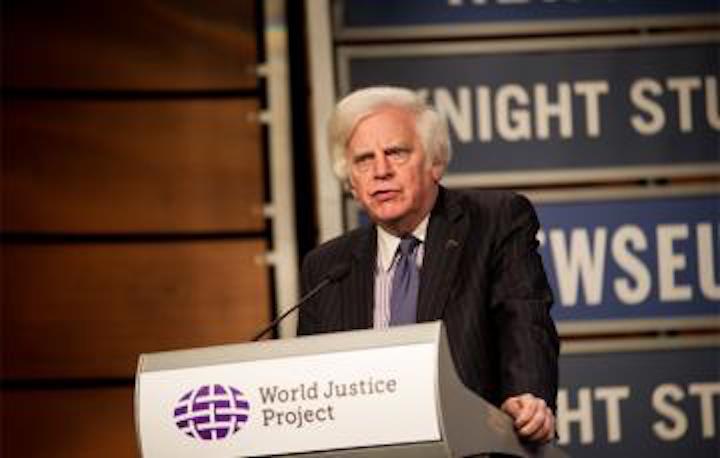 Mr. James R. Silkenat
Director and Vice President / World Justice Project (USA)
James R. Silkenat is an international business lawyer with more than forty years of experience as a corporate and transactional partner with several New York-based law firms. He retired from the New York office of Sullivan & Worcester LLP in 2016. His practice concentrated in cross- border and international business transactions, including mergers and acquisitions, project and infrastructure finance, banking, securities, privatizations and corporate law. He also served as Legal Counsel at the World Bank Group's International Finance Corporation.
Mr. Silkenat presently serves on the board of directors of the World Justice Project and Independent Diplomat, and as a member of the Leaders Council of the Legal Services Corporation. He previously served as Chair of the Lawyers Committee for International Human Rights (now Human Rights First).
Mr. Silkenat has held many leadership positions in the organized bar. He served as President of the American Bar Association in 2013-14, Chair of the New York delegation to the ABA House of Delegates in 2000-09, and Chair of the ABA's Section of International Law in 1989-90. He has been recognized for his service to the bar, receiving the International Law Section's Lifetime Achievement Award in 2007 and Louis B. Sohn Award for Public International Law in 2013. He has also been recognized for his work in advancing diversity and inclusion in the legal profession, receiving the Diversity Champion Award of the New York City Bar Association, the Allies for Justice Award of the National LGBT Bar Association, and the Business Law and Leadership Award of the Lawyers Alliance for New York.
Mr. Silkenat is the editor or co-editor of 15 books and more than 100 articles on legal, business and justice system issues, including Attorney-Client Privilege in the Americas, ABA Guide to Foreign Law Firms, ABA Guide to International Business Negotiations, The Law of International Insolvencies and Debt Restructurings, and The Imperial Presidency and the Consequences of 9/11.
---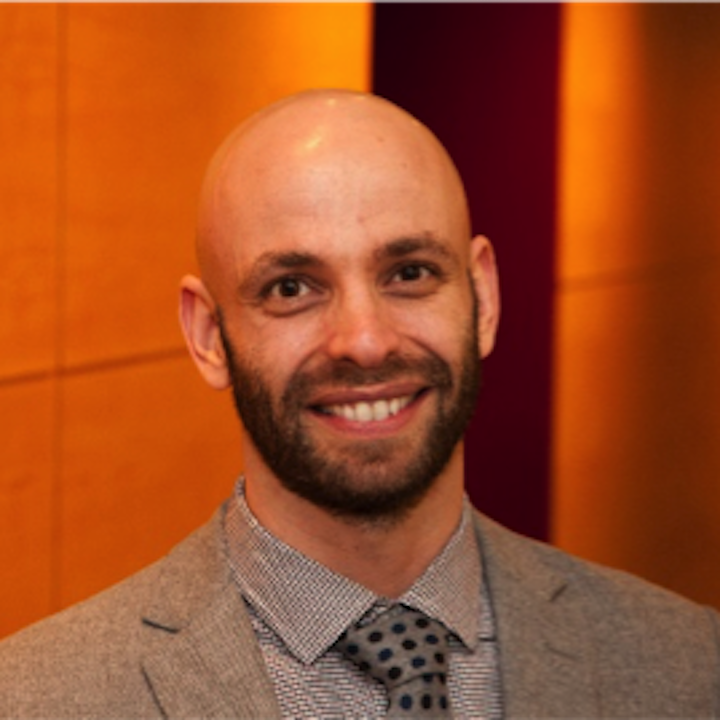 Mr. Amir Sokolowski
Senior Legal Analyst / Legal Atlas (UK)
Amir researches comparative legislation dealing with climate change, wildlife trade and protected areas. He deals both with national legislation and international treaties, having worked with UN Environment, WWF the UNFCCC secretariat and more. Amir has worked providing legal aid to refugees and has helped coordinate between organizations and worked with several government, NGO and academic bodies.
Amir holds a B.A. in History as well as an L.L.B. from Tel Aviv University and an MPhil from the University of Oxford, writing about culturally sensitive approaches to the implementation of environmental legislation.
---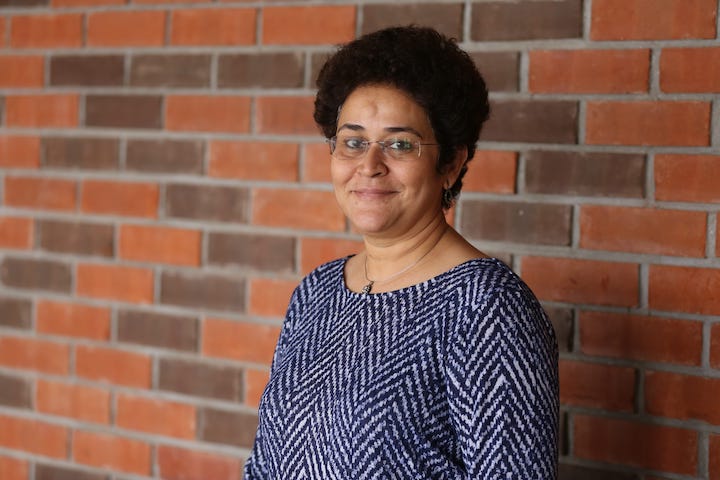 Ms. Ingrid Srinath
Director / Centre for Social Impact and Philanthropy, Ashoka University (India)
Ingrid Srinath is the founding director of the Centre for Social Impact and Philanthropy (CSIP) at Ashoka University.
CSIP, India's first such academic centre, aims to galvanise the ecosystem for philanthropy and social impact in India towards greater impact, relevance, resilience, and recognition.
Ingrid, a graduate of the Indian Institute of Management, Calcutta, worked in advertising and marketing before transitioning to the non-profit sector where she has served as Secretary General of CIVICUS, a global civil society alliance, and as CEO at CRY (Child Rights and You), CHILDLINE India and HIVOS India.
She has served as a member of the boards of the Public Interest Registry, Majlis Law, the INGO Accountability Charter and The Rules and on the advisory boards of the UNDP, UN DCF, World Economic Forum, Alliance magazine and the Young Lives project at Oxford University among others.
She is a passionate advocate for human rights, social justice and civil society.
---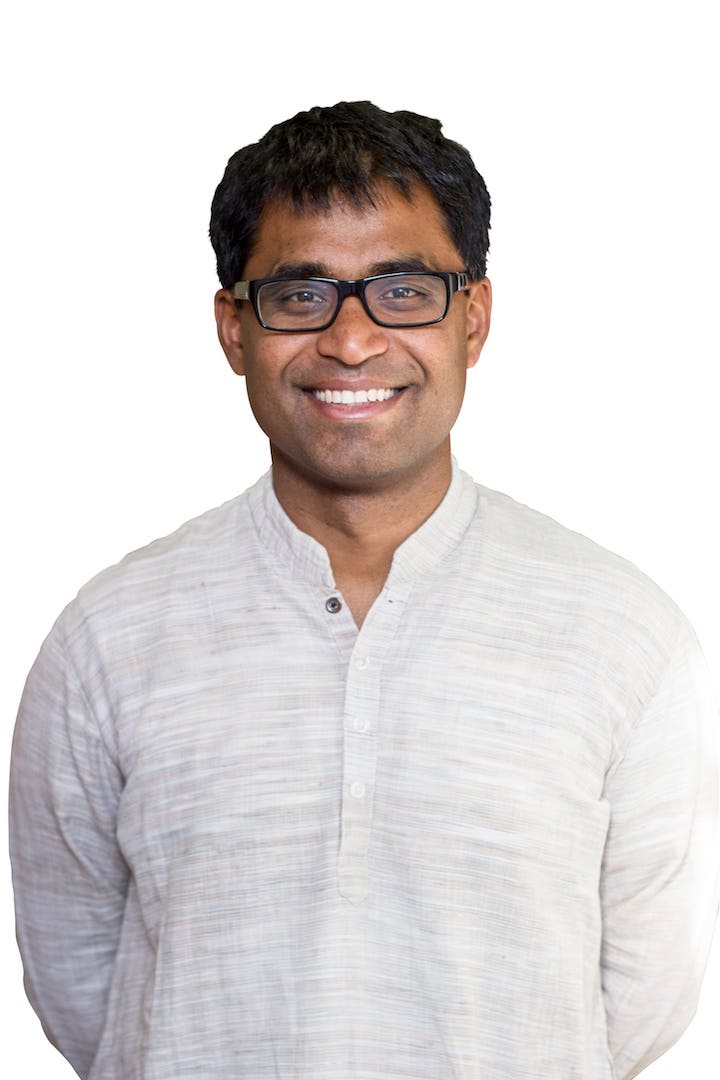 Dr. Dhananjayan Sriskandarajah
Secretary General / CIVICUS (Australia)
Dr Dhananjayan (Danny) Sriskandarajah has been Secretary General and CEO of CIVICUS since January 2013. Headquartered in Johannesburg, CIVICUS is the global civil society alliance with members in 170 countries. His previous roles have included Director of the Royal Commonwealth Society, Interim Director of the Commonwealth Foundation, and Deputy Director of the Institute for Public Policy Research. Danny is the author of numerous reports and academic articles on international migration and economic development. He writes and appears often in the media on a range of topics, including contributing regularly to Al Jazeera, Guardian, HuffPo, and Weekend on the BBC World Service. He sits on the boards of several organisations, including the Baring Foundation, Comic Relief and International Alert, and was a member of the United Nations Secretary General's High Level Panel on Humanitarian Finance. He has been a consultant to several international organisations and is a co-founder of the Ockenden Prizes and the Migration Museum Project. Danny holds a degree from the University of Sydney, and an MPhil and DPhil from the University of Oxford, where he was a Rhodes Scholar. In 2012, he was chosen as a Young Global Leader by the World Economic Forum. Born in Sri Lanka and a national of Australia, Dr Sriskandarajah has lived and worked in five continents, and been invited to speak at events in over 50 countries. He can be found @civicussg on Twitter and Facebook.
---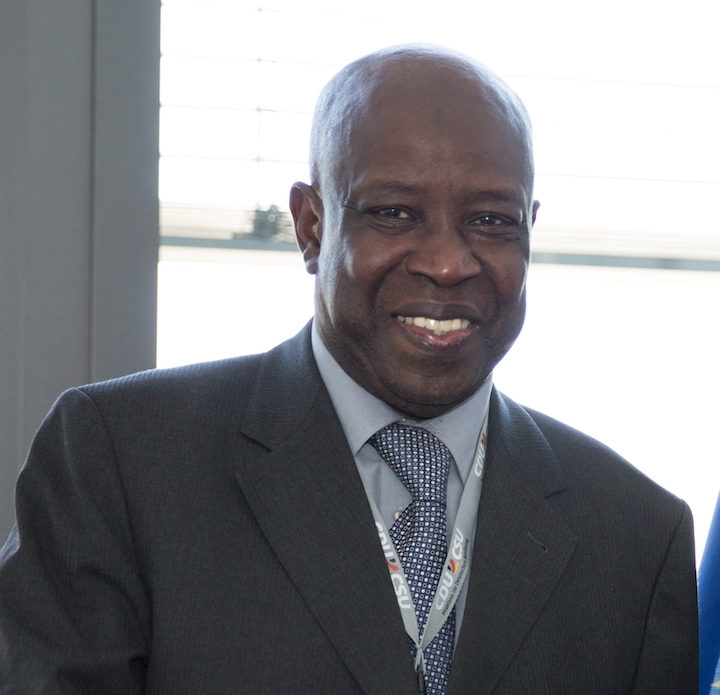 Mansour Sy
Deputy Speaker / Senegalese Parliament
El Hadji Mansour SY is deputy-speaker of the Senegalese Parliament since 2012; he serves on the finance and sustainable development committees. He is also co-president of the World Council of Religions for Peace. Mr. SY is a religious leader of the Tijani Sufi order in Senegal. He served at the Islamic Development for 27 years, retiring in 2006 as Deputy Director of the Technical Cooperation Office. Upon returning to Senegal, Mr. SY became active in politics to help improve the democratic outlook for the country. A native speaker of Wolof, Mr. SY also speaks French, Arabic and English.
---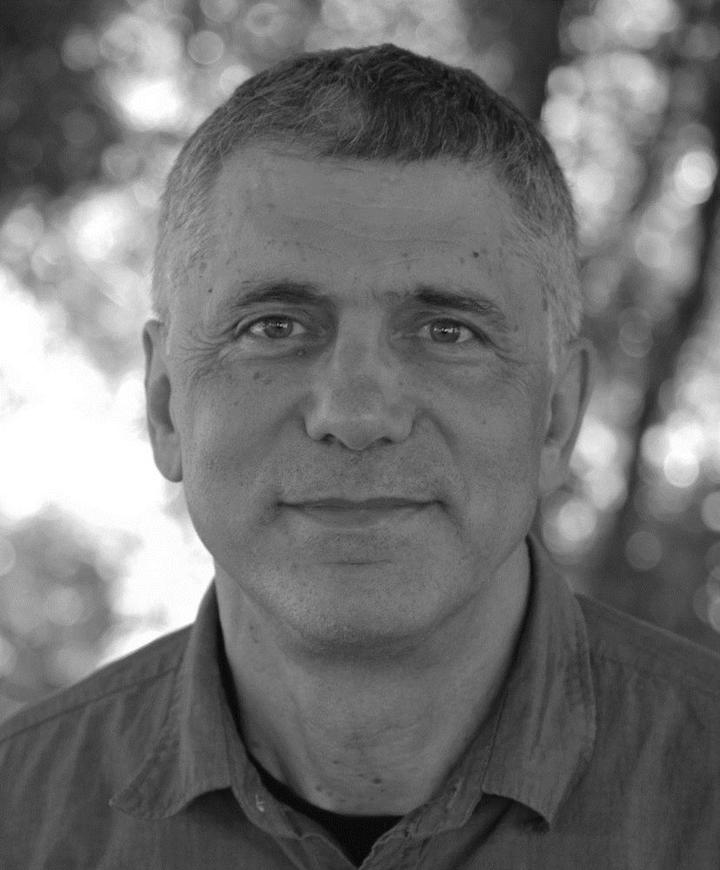 Prof. John Temple
Associate Adjunct Professor and Managing Editor - Investigative Reporting Program / Graduate School of Journalism, University of California - Berkeley (USA)
John Temple is managing editor of the Investigative Reporting Program, a professional newsroom and teaching institute at the University of California, Berkeley's Graduate School of Journalism. He oversees all editorial projects at the IRP and is an associate adjunct professor of investigative reporting. He is also a member of the board of the IRP's new nonprofit production company, Investigative Reporting Productions, Inc. Before joining the IRP, Temple was president of audience and products at First Look Media, publisher of The Intercept. Prior to that, he was a senior fellow in the John S. Knight Journalism Fellowships program at Stanford University. He has also served as managing editor of The Washington Post and was the founding editor and later general manager of Honolulu Civil Beat, a news service launched by eBay founder Pierre Omidyar. Temple was editor, president and publisher of the award-winning Rocky Mountain News and vice president of news of the newspaper division of the E.W. Scripps Co. before it closed the Denver paper in 2009. Today, Temple is also chairman of Amuse Labs, a startup that provides an HTML-5 based crossword player to publishers and aims to democratize the creation of knowledge games for the digital era.
---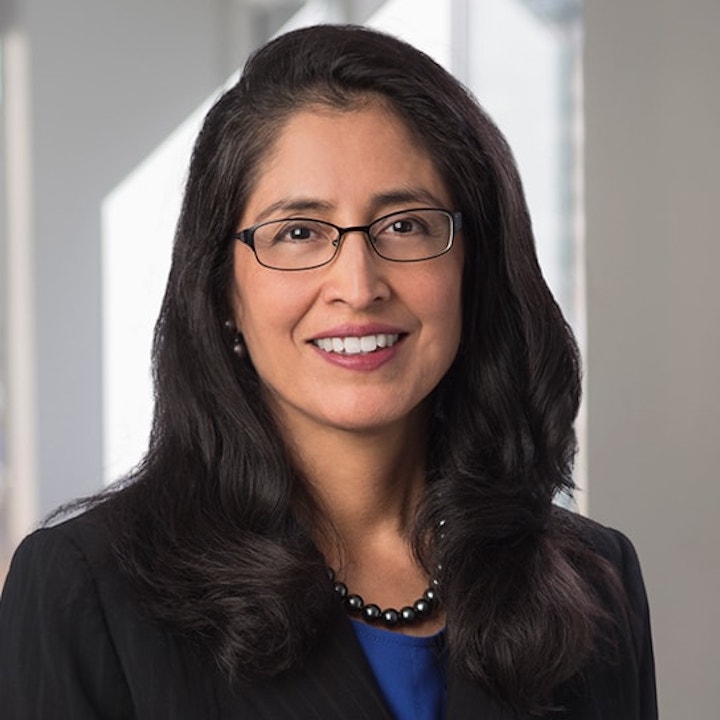 Ms. Hillary Tompkins
Partner / Hogan Lovells (USA)
Hilary C. Tompkins has expansive experience representing chief executives in the public sector at the tribal, state, and federal level. From 2009 to 2017, she served in the presidentially appointed, Senate-confirmed position of Solicitor for the U.S. Department of the Interior (DOI) – theagency responsible for the management and conservation of public lands, natural and wildlife resource programs, and the trustee for Native American tribes. A proud member of the Navajo Nation, she is the first Native American to serve as Solicitor. In that role, she led over 300 attorneys in 16 offices nationwide and acquired significant experience in onshore and offshore energy development (conventional and renewable), the administration of federal water projects, conservation and wildlife legal requirements, and public land law. Clients included the Bureau of Land Management, National Park Service, Fish & Wildlife Service, and Bureau of Reclamation. Hilary is also a leader in federal Indian law in tribal selfdetermination and economic development, including Indian gaming and protection of tribal jurisdictional interests and treaty rights. At DOI, she set legal policy for the department, managed its position in litigation including cases before the U.S. Supreme Court, and developed legal opinions to advance its objectives. Her accomplishments include development of legal reforms following Deepwater Horizon,the successful defense of the first renewables on public lands, and the historic settlement of the largest class action lawsuit in U.S. history – the Cobell tribal trust litigation. Before serving as DOI Solicitor, Hilary was counsel to New Mexico Governor Bill Richardson (2003-2008), acting as his chief legal advisor and a key negotiator on Indian gaming compacts. She was also a special assistant U.S. attorney in the Eastern District of New York. She began her legal career as an Honors Program Trial Attorney in the Environment and Natural Resources Division of the U.S. Department of Justice, where she handled civil prosecutions in environmental cases nationwide.
---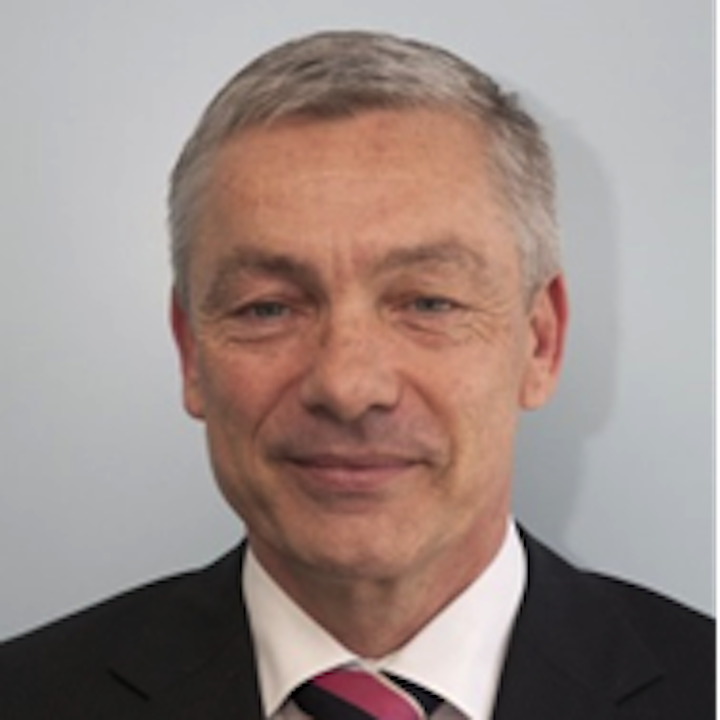 Mr. Jelte Van Wieren
Director of the Stabilization and Humanitarian Aid / Department of the Netherlands Ministry of Foreign Affairs (Netherlands)
Mr. Jelte van Wieren currently operates as Director of the Stabilization and Humanitarian Aid Department at the Dutch Ministry of Foreign Affairs. He graduated from the University of Groningen with a Masters degree in English and International Relations. Prior to his current position, Mr. Van Wieren worked for the United Nations Environment Program (UNEP) on the linkages between security and the environment. Thereafter, he pursued a career as diplomat for the Ministry of Foreign Affairs, holding various positions. His postings abroad include South Africa and Kenya. At home his responsibilities included Management Advisor, Co-ordinator Security and Development and Head of Good Governance. From 2010 until 2012, Mr. Van Wieren was a member of the International Board of EITI, the Extractive Industries Transparency Initiative, representing the Netherlands, France, Germany, Italy, Switzerland and the European Commission. Recently he was a member of the World Humanitarian Summit Task Team on Innovation, created to shape the innovation agenda in preparation for the Summit in May 2016. Mr. Van Wieren is married and has two children.
---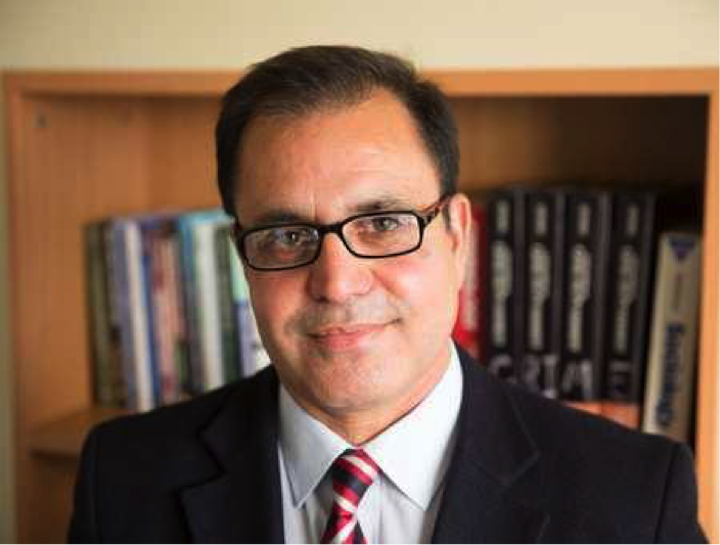 Dr. Ali Wardak
Reader in Criminology / School of Humanities and Social Sciences, University of South Wales (UK)
Dr. Ali Wardak, who obtained his PhD degree from the University of Edinburgh in Scotland, is a Reader in criminology at the University of South Wales, and a Fellow of the UK's Higher Education Academy. His main teaching and research interests focus on comparative and transnational crime and justice, rule of law and the relationships between state and non-state justice systems. From 2006 to 2008, he worked for the United Nations Development Programme (UNDP) in Kabul, and co-authored the 2007 Afghanistan Human Development Report where a 'hybrid model' for post-Taliban justice system in Afghanistan is proposed. Dr Wardak has published widely, and his publications include three books: Social Control and Deviance: A South Asian Community in Scotland (2000, Aldershot: Ashgate), Transnational and Comparative Criminology (2005, London: Cavendish), and Race and Probation (2006, London: Willan). He is the joint winner (with John Braithwaite) of the 2013 Radzinowicz Memorial Prize (http://bjc.oxfordjournals.org/content/early/2014/05/14/bjc.azu035.extra…). On winning the prize, Dr Wardak was congratulated by President Ashraf Ghani of Afghanistan through an official letter of tributes (http://president.gov.af/en/news/41831). Dr Wardak has collaborated closely with Professor John Braithwaite on Peacebuilding Compared (http://regnet.anu.edu.au/peacebuilding-compared/home) research project that focuses on a study of 'what works in peace building' and on the causes of conflicts in 48 countries around the world. He is a Vice President of the South Asian Society of Criminology and Victimology (http://www.sascv.org/), and has been invited speaker at major conferences/forums in Africa, Asia, Australia, Europe, and the United States.
---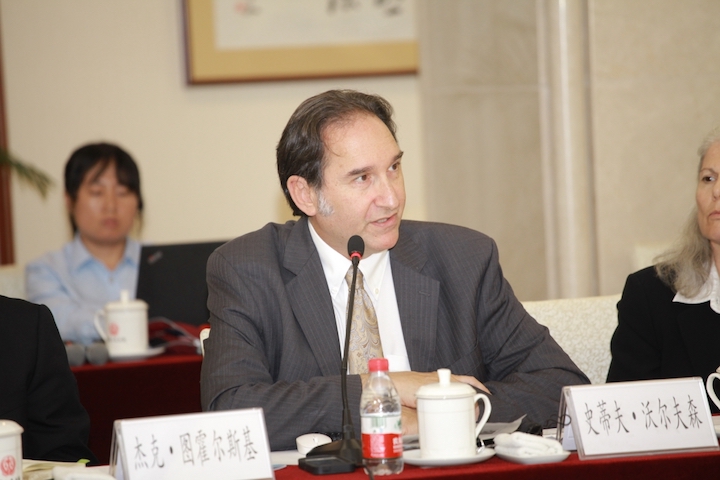 Mr. Steve Wolfson
Senior Attorney /  U.S. Environmental Protection Agency
Steve Wolfson is a senior attorney in the Office of General Counsel of the United States Environmental Protection Agency. Steve has designed and implemented environmental law capacity building programs in Africa, Asia, Latin America, and the Middle East. These initiatives, which currently include active programs with China, Vietnam, and Cambodia, emphasize the importance of access to environmental information and public engagement as well as the potential for environmental laws, when effectively designed and implemented, to protect public health. Steve is helping EPA to link with international partners to protect children's health through the Global Partnership to Eliminate Lead Paint. Steve has represented the U.S. at environmental treaty negotiations and at World Trade Organization litigation. A graduate of Brown University and UCLA School of Law, Steve has published on environmental governance and on Chinese environmental law, has taught comparative and international environmental law as an adjunct at Vermont, George Washington, and Howard Law Schools, and has served as Vice-Chair for Programs of the American Bar Association Section on Environmental, Energy and Resources Law's International Environmental Law Committee. Steve is a member of the IUCN Commission on Environmental Law.
---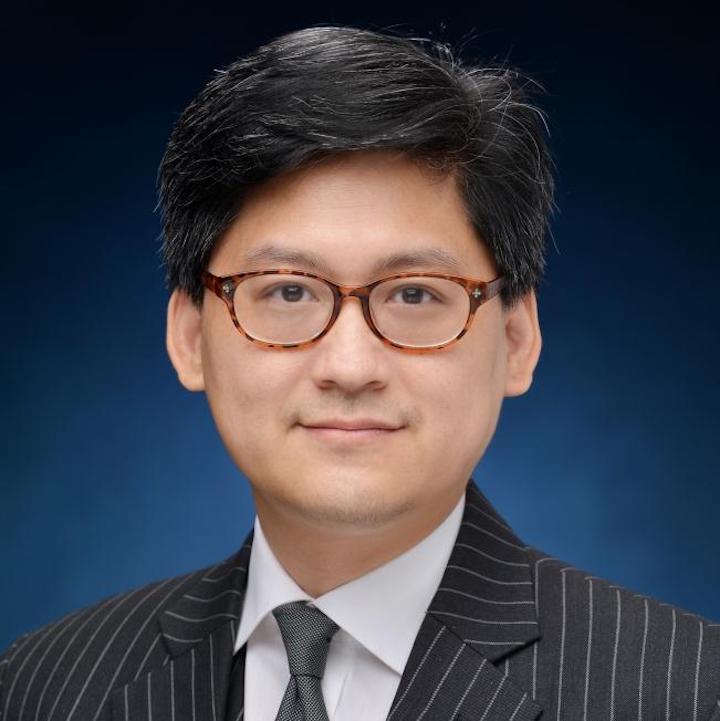 Mr. Wesley Wong
Solicitor General / Hong Kong Special Administrative Region (Hong Kong, SAR)
Wesley Wong read law at the University of Hong Kong and was called to the local bar in 1993. He was Deputy Director of Public Prosecutions before serving, since September 2015, as the 5th Solicitor General of the Hong Kong Special Administrative Region. He spends his entire legal career at the Department of Justice, having been posted to different parts of it and undertaking both civil as well as criminal work before the courts or otherwise. The promotion of Hong Kong as a leading international legal and dispute resolution centre comes under the portfolio of the Department's Legal Policy Division which Mr Wong heads.
Mr Wong was a member of the High Court and Court of Final Appeal Rules Committees and currently sits on the Higher Rights Assessment Board for solicitor advocates. From time to time, he volunteers for the Hong Kong Advocacy Training Council and at local law schools. He has been an accredited mediator since 2009 and was appointed Senior Counsel by the Chief Justice in 2013.
---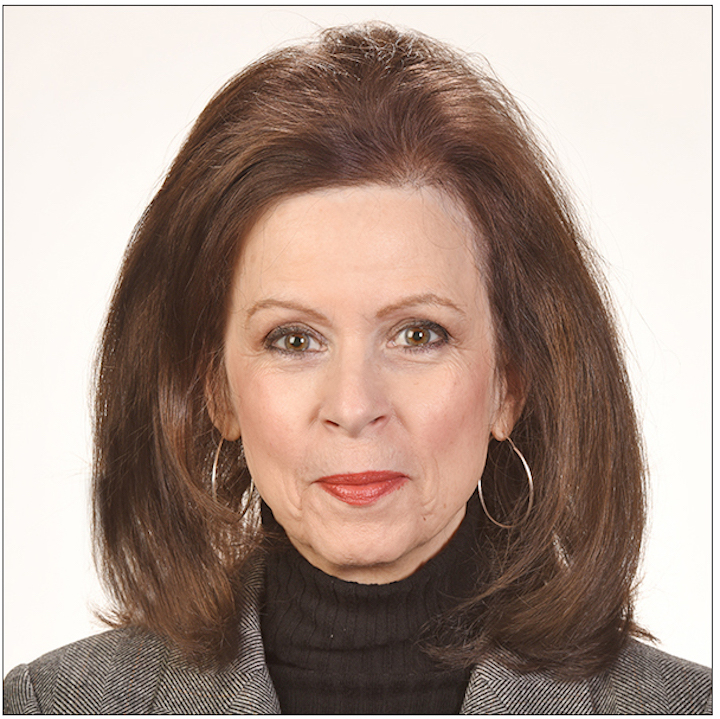 Ms. Robin Wright
Joint Fellow / U.S Institute of Peace & Woodrow Wilson International Center for Scholars (USA)
Robin Wright is a contributing writer for The New Yorker and a senior fellow at the US Institute of Peace and the Woodrow Wilson Center. She has reported from more than 140 countries on six continents for The Washington Post, the Los Angeles Times, CBS News, TIME, The New York Times Magazine, The Atlantic and many others. She is the author of eight books. Her most recent is "Rock the Casbah: Rage and Rebellion across the Islamic World," which won the Overseas Press Club award for best book on international affairs. She also won the National Magazine award for coverage of Iran and the Overseas Press Club award for "best reporting in any medium requiring exceptional courage and initiative" for coverage of African wars. She has also been a fellow at the Brookings Institution, the Carnegie Endowment for International Peace, Yale, Duke, Dartmouth, and the University of California.
---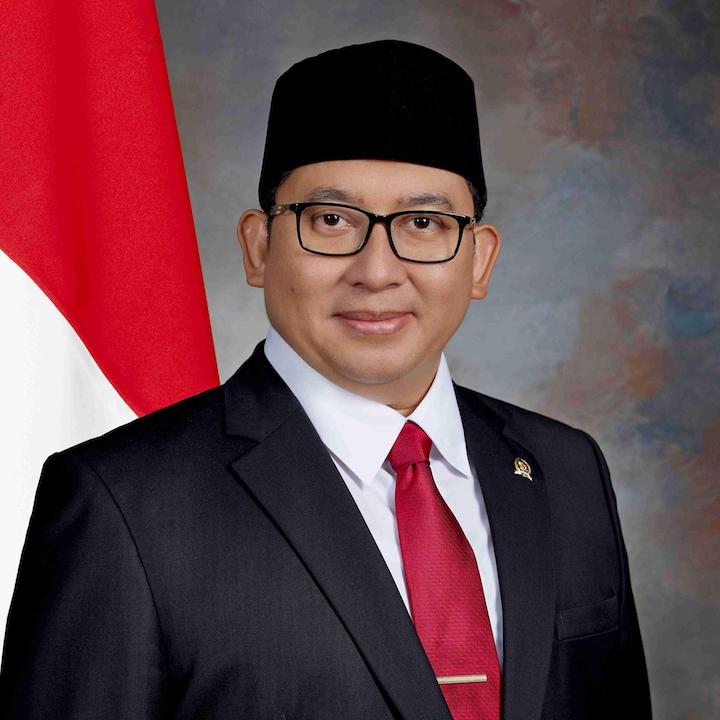 Dr. Fadli Zon
Vice Speaker, Indonesian Parliament / Chair, Global Organization Of Parliamentarians Against Corruption (GOPAC) (Indonesia)
Dr. Fadli Zon joined the GOPAC Board of Directors in 2015. He was elected as the Deputy Speaker of Indonesian House of Representatives since 2014. Dr. Zon obtained his Bachelor's Degree in Russian Study from the Faculty of Humanity, University of Indonesia; Master's Degree in Development Studies from the London School of Economics and Political Science (LSE); and Doctoral Degree from the University of Indonesia.
Besides his activities in the parliament, Dr. Zon is also the Vice-Chair of the Great Indonesia Movement Party (GERINDRA) for 2008-2020 period, Chair of the Indonesian Farmers Association (HKTI) for 2015-2020 period, and the Editorial Board of Horison (Literature Magazine) since 1993. Dr. Zon was a member of the People Consultative Assembly of the Republic of Indonesia (1997-1999), Lecturer at the University of Indonesia, and Chairman of the Faculty of Humanity, University of Indonesia's Alumni Association. He also established library and cultural center in several cities; such as Fadli Zon Library in Jakarta, Fadli Zon Cultural House in West Sumatera, as well as Fadli Zon Creative House and Sundanese Cultural Village in West Java.
Dr. Zon has also authored several books, including Etno-Nationalist Movement: the Collapse of Soviet Union Empire (2002); The IMF Game: The Role of the IMF in Bringing down the Soeharto Regime (2004); The Politics of Indonesian May 1998 Riots (2004); The Last Day of Kartosoewirjo - 81 Pictures of the DI/TII Islamic Priest (2012); Food and Agriculture in the Neoliberal Era (2016); Mohammad Hatta's Thought on People's Economy: the Road to Indonesian Politics of Prosperity (2016); as well as several anthologies, journals and numerous articles in national mass media.
---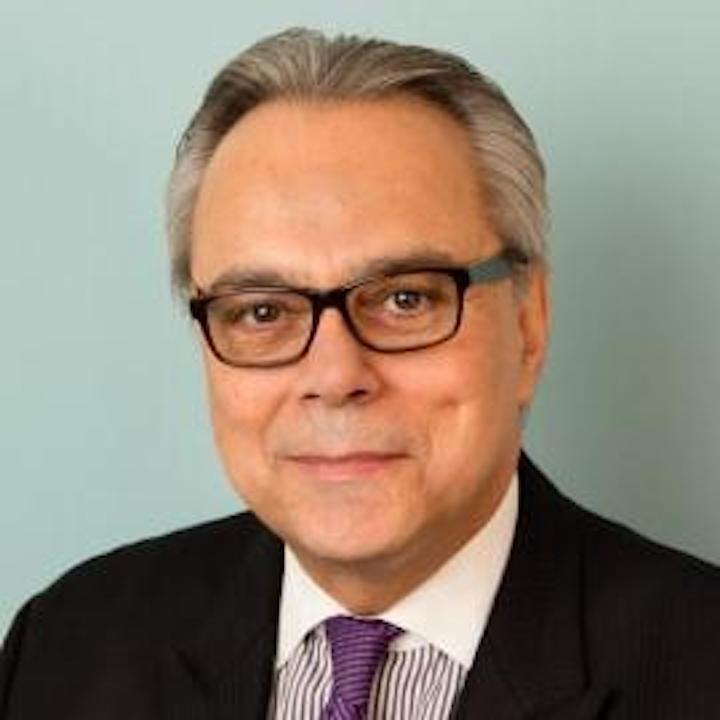 Dr. Daniel Zovatto
Director for Latin America and the Carribean / International IDEA (Chile)
Daniel Zovatto is the Regional Director for Latin America and the Caribbean of International IDEA. He has a PhD in International Law from the Complutense University of Madrid, Spain and a PhD in Government and Public Administration from the Ortega y Gasset University Institute of Research and from the Complutense University of Madrid, Spain. He also has a Master's Degree in Public Administration from the Harvard Kennedy School of Government (United States of America), and in Diplomacy from the Diplomatic School of Spain's Ministry of Foreign Affairs.
Dr. Zovatto is a Non-resident Senior Fellow, Brookings Institution, and member of the Advisory Council of the Latin America Program at the Woodrow Wilson International Center for Scholars and the editorial board of Foreign Affairs en Español (Spanish-language version).
He is also a former Advisor of the President's Advisory Council against conflicts of interest, influence peddling and corruption, at the invitation of Chile's President Michelle Bachelet (2015).
He is an international analyst and lecturer, frequent collaborator for several newspapers in Latin America and for El Pais (Spain), as well as for CNN en Español.
Author of over 100 articles on topics on elections, democracy and governance, as well as 38 books (as author, co-author, editor, or compiler) related to human rights, elections, political parties, governance, and democracy in Latin America.
In 2014 he was designated by EsGlobal of Spain as one of the 50 most influential Ibero-American intellectuals.
---