To encourage youth to play an active role in the social and economic development of Senegal, this program is developing a debate curriculum and competition to mobilize students to create community-wide solutions.
Challenge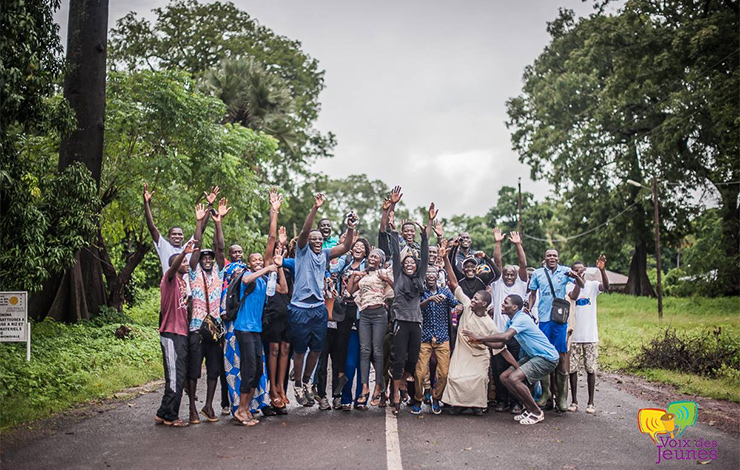 The youth population in Sub-Saharan Africa is growing rapidly and as a result, a large segment of the population has the potential to affect positive change on the continent. However, if this potential is not harnessed, we risk the result being a marginalized and disillusioned youth population. Unfortunately, this is the case in Senegal, where many young people are acutely aware of the injustices and challenges their communities face, but lack a space to create and communicate solutions. The creation of such a space is fundamental to building the capacity of Senegalese youth as future leaders and creating a path for them to take ownership of the country's long-term social and economic progress.
Program Summary
Through the "Voices of Youth" competition, Social Change Factory is engaging youth to create solutions to gender injustice and challenges to good governance as a means to not only educate and empower youth, but also link their studies to employment opportunities. This program is convening 500 students from 16 Senegalese universities for a three-phase competition that includes:
Bootcamps: Students participate in a series of 16 virtual workshops, which cover gender and good governance issues as well as public speaking training.
Competition: 32 of the student participants' best of solutions will be presented during a televised debate. The students will also be quizzed on issues covered in the trainings.
Campaign 2.0: Social Change Factory will continue to engage participating students and other youth through a variety of online platforms. These platforms include interactive online seminars and a social media campaign.
Following the competition, the recordings of the virtual trainings and 16 toolkits will be available for free download. All of the solutions presented during the debate are also compiled in a report on youth engagement in local development.
Impact
This program is directly educating hundreds of youth on crucial issues and building their capacity to design and present solutions. The televised debates and social media campaign will also raise public awareness about gender and governance issues, and encourage public participation in these discussions through the program's social media campaign. Furthermore, this program has the potential to produce not only hundreds of young leaders, but also innovative solutions to fundamental development challenges facing the country.
Partners
OSIWA: financial and technical support for team training
Embassy of the United States in Senegal: financial and technical support
Total Foundation: financial and technical support
Toastmasters: public speaking training
WARC: content development support
People Input: online marketing and promotional materials
Emé Designs: design and creative services
Level Studio: audiovisual production
Lafée Agency:  event and logistics coordination
Sud FM: Radio broadcast partner
2STV: Television broadcast partner
Program Details
Active
Grantee
Program Videos