The AJCC created a Youth Parliament to address an increase in youth crime rates in Israel, as well as the conflict between Jewish and Arab youth populations. Thirty Arab and Jewish youth from disadvantaged backgrounds participated in the Youth Parliament. The Parliament included an intensive theory seminar followed by a ten-month training program, which taught conflict resolution and leadership skills. As result of its success, the program was replicated in other cities throughout Israel.
Challenge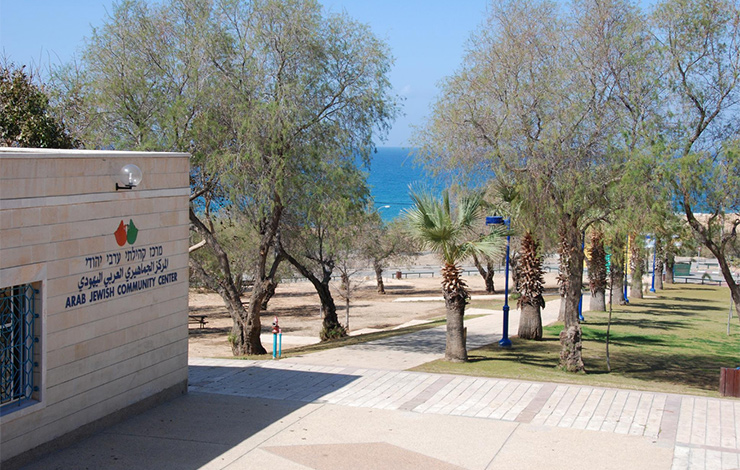 While once separated from the Jewish populations, Arab populations are now publicly and residentially integrated in Israel. Unfortunately, while they may be integrated, Arab populations are treated unequally and are not allocated an equal amount of resources by local and federal authorities. In response, a culture of violent conflict has become the norm, particularly among youth. According to reports from the Israeli police, there has been a rise in youth crime in recent years - particularly within schools. 
Program Summary
To address the discriminatory attitudes between Jewish and Arab youth that often lead to violent conflict, the Arab Jewish Community Center (AJCC) created a "Youth Parliament" that brought together 30 high school students from disadvantaged backgrounds—an equal mix of Arabs and Jews—for an intensive seminar, followed by a ten-month training program to learn conflict transformation skills.
Impact
Through the seminar and training program, the Jewish and Arab students learned to work in partnership, while developing their leadership skills. After graduating from high school, the youth went on to work on social change projects in their local communities, fostering a shared sense of civic engagement. The success of the seminar also spurred replication of the project in other cities throughout Israel.
Partners
The lead partner was the Arab Jewish Community Center (AJCC), working with local educators and members of the government.
Program Details
Completed
Grantee
Middle East & North Africa