New developments in Fortaleza – a city of more than 3 million people – fail to respect citizens' rights to adequate housing and public participation in urban planning. Through workshops on filmmaking, photography, and collaborative mapping, this program mobilized poor urban communities around common problems and created informal spaces of direct democracy.
Challenge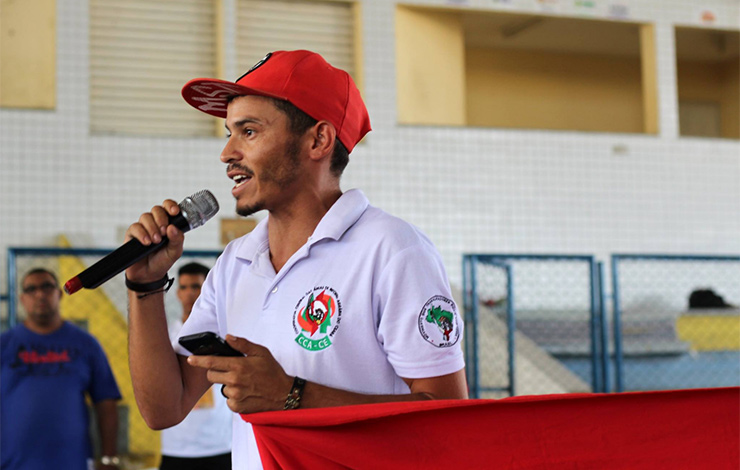 Fortaleza, the capital city of the Brazilian state Ceará, is one of the largest urban areas in Latin America with an estimated population of over 3 million people. Despite the city's intensive wealth production, Fortaleza's housing deficit of more than 103,000 houses has led to social inequality and a continuous violation of the right to adequate housing. New developments in the city will lead to the expropriation of locals' homes without proper compensation, growing imobiliary speculation, drug trafficking, and sexual exploitation. Current mapping, planning, and execution of new developments in Fortaleza fail to respect and uphold city and municipality statutes and local organic laws that guarantee the right to adequate housing and the right to popular participation in urban planning and investment in low-income settlements. Refusal to adhere to legal guarantees protecting housing rights for the poor, failure to be transparent, and the lack of adequate compensation makes the right to adequate housing in Fortaleza increasingly urgent. 
Program Summary
Urucum's project aims to promote and defend fundamental rights to adequate housing and transparency on the allocation of public resources, strengthening community resources by building partnerships with universities, other social organizations and the justice system, thus contributing to the democratization of the rule of law. The organization seeks to inhibit private and institutional actions of human rights violations which weaken the democratic values as well as the rule of law by:
Building links between urban communities and civil society
Building links between urban communities and justice system agencies
Strengthening democratic places of citizenship participation
Conducting education workshops on human rights, especially on the right to adequate housing
Conducting educational and cultural actions on urban communities, including: video making, showing local reality, production of a play addressing housing rights, musical presentations, workshops and photo exhibits showcasing urban community problems, production of t-shirts whose themes are related to the rights of adequate housing and information
Impact
Urucum's project aspires to make a valuable contribution in mobilizing urban poor communities around common problems, increasing informal spaces of direct democracy, building connections with different civil society sectors, and giving unity to demands of urban movements. As a result of this project, local communities in Fortaleza will become active change agents who are capable of giving visibility to social conflicts on housing rights. By discussing the legitimacy and forced displacement in Fortaleza, by identifying the effectiveness of Brazilian law on access to information regarding the empowerment of affected social groups, and by utilizing institutional forms of resistance (the right to petition) against repeated violations of urban legislation, the Brazilian government's disregard for the rule of law and lack of transparency will be challenged. Instead, regulatory frameworks to housing rights will be established and local communities will have better and faster access to justice agencies.
Partners
Urucum will partner with:
The National Network of People Lawyers (NNPL);
Cearah Periferi;
Quem Dera Ser um Peixe Art Collective;
Federal University of Ceara, University of Fortaleza;
School of Cinema;
Vila das Artes; and
The Public Defender's Office.
Program Details
Active
Grantee
Latin America & Caribbean