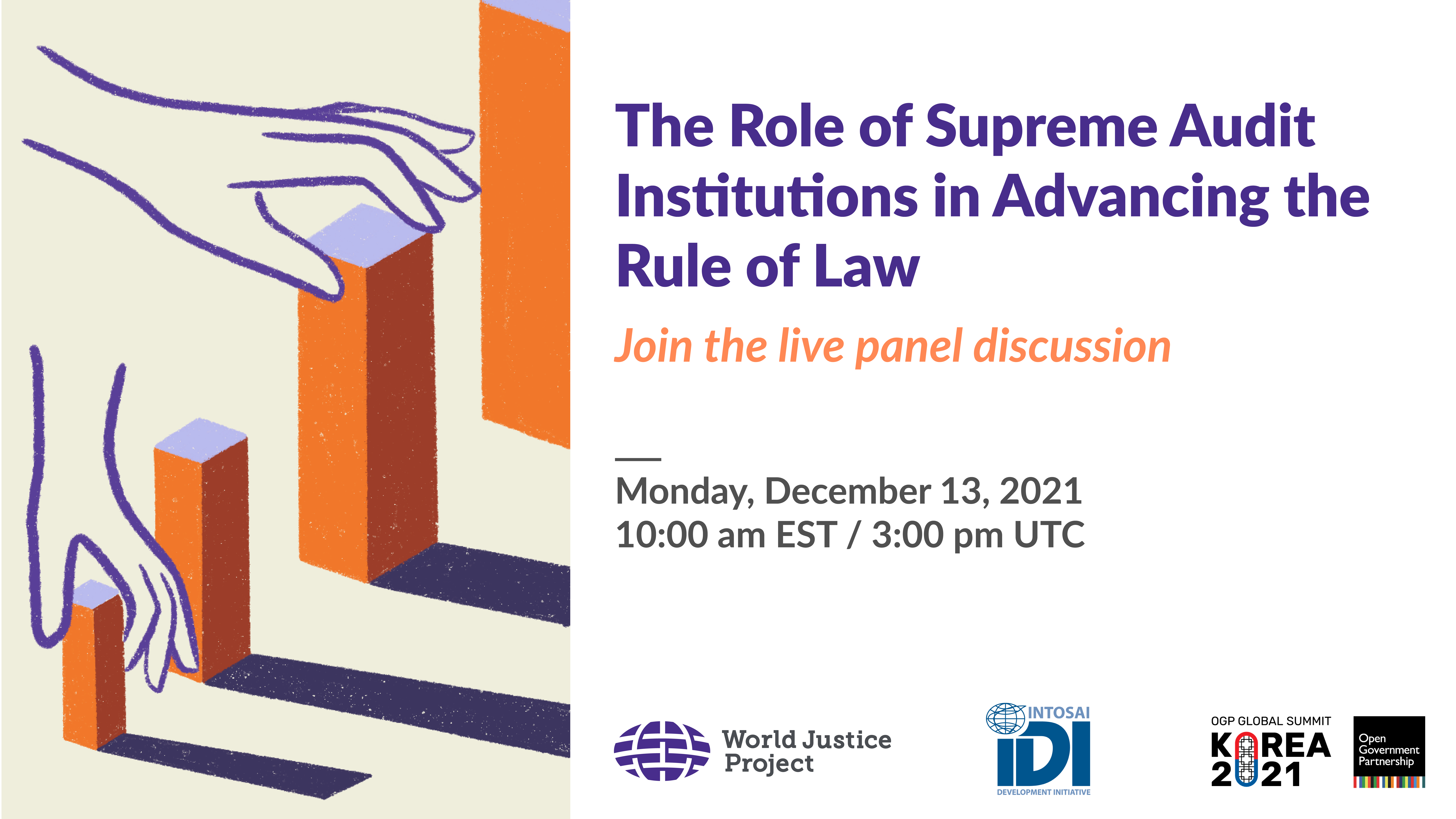 Around the world, Supreme Audit Institutions (SAIs) are essential to ensuring fiscal transparency, government accountability and establishing strong anti-corruption controls. Protecting the independence of these institutions is vital for advancing rule of law–especially as the WJP Rule of Law Index 2021 indicates that constraints on government powers are declining worldwide.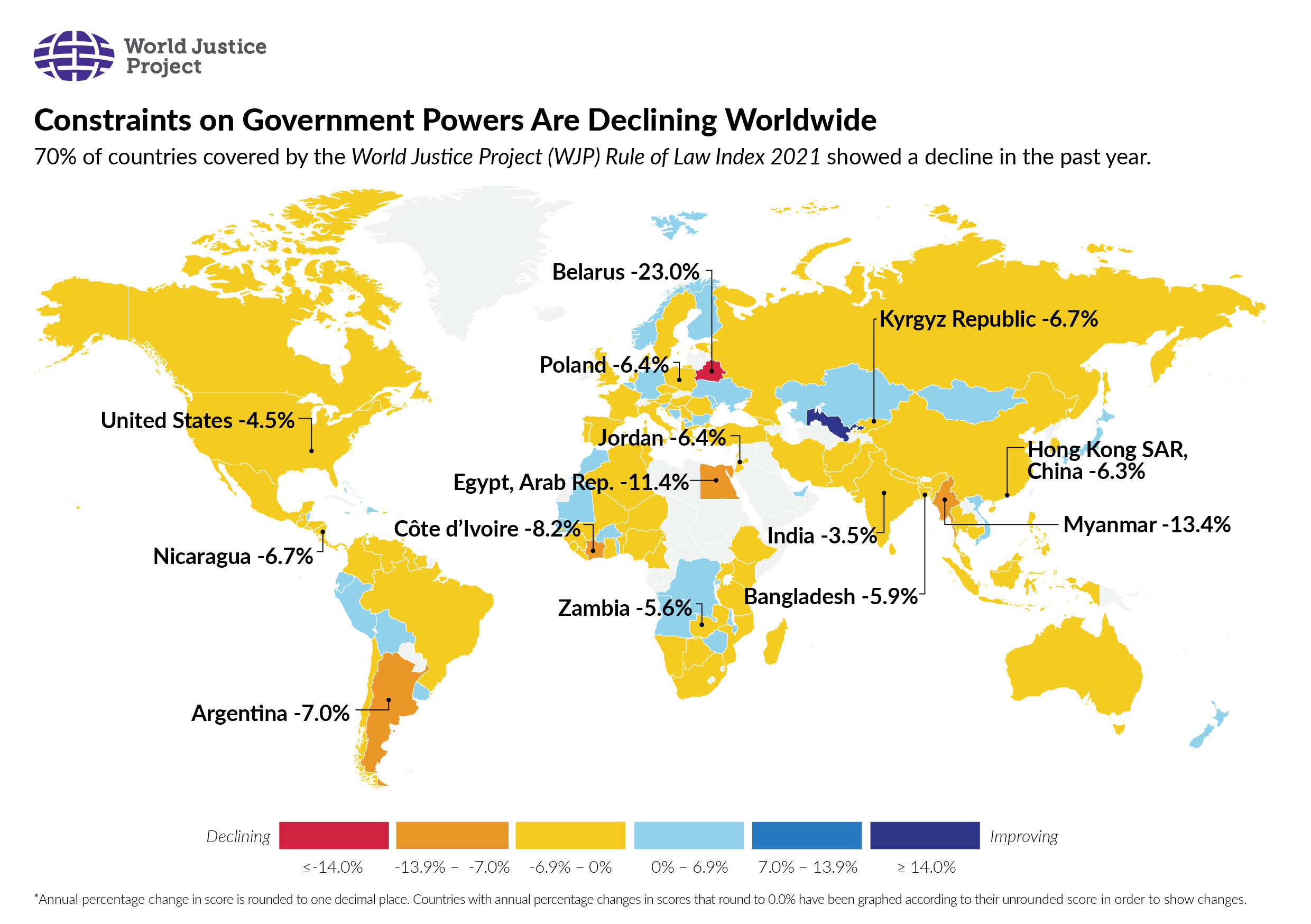 Join the World Justice Project and INTOSAI Development Initiative for a roundtable discussion on the role of SAIs in promoting civic participation and open government. Speakers will present evidence on the link between well-functioning SAIs and the rule of law, and share good practices for guaranteeing SAI independence and impact.
Monday, December 13, 2021
10:00 am EST / 3:00 pm UTC
Featured Speakers:
Benjamín Fuentes

, Manager on SAI Independence, INTOSAI Development Initiative

María Luz Martín Sanz

, Deputy Director of the Presidency, Tribunal de Cuentas (SAI), Spain

Alejandro Ponce

, Chief Research Officer, World Justice Project

Michelle Sager

, Managing Director of Strategic Issues, U.S. Government Accountability Office (GAO)
This event is presented as a Partner Session of the 2021 OGP Global Summit.
Questions? Contact [email protected]