Centre International de Médiation et d'Arbitrage à Rabat (CIMAR)
In order to ensure that all sectors of Moroccan society understand how to navigate the formal justice system and use alternative dispute resolution mechanisms, CIMAR organized a series of trainings and seminars and conducted a media campaign. Over 100 individuals – including a significant number of women and youth – were trained on their legal rights as well as avenues for civic engagement. This program was adapted in other locations throughout Morocco, including Casablanca and Tangier.
Challenge
In Morocco there tends to be a lack of awareness and government supervision, as well as an absence of nonprofits or organizations that provide free or affordable legal advice to the public.These factors create a culture of uninformed citizens that are not aware of their legal and human rights in Morocco. 
Program Summary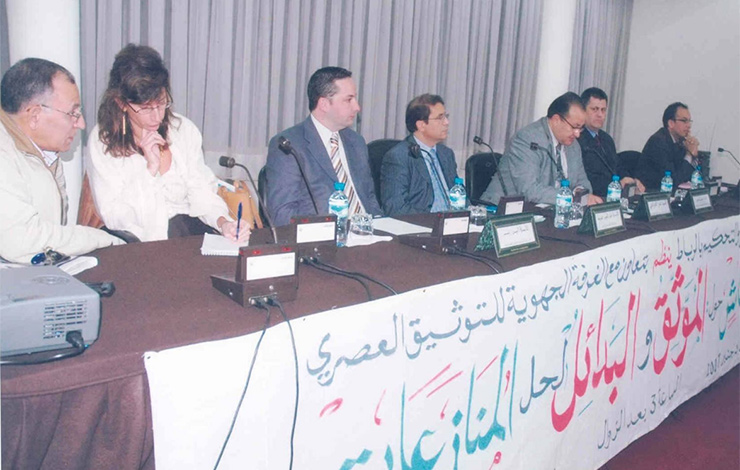 To inform the public of their rights, the program organized trainings and seminars that educated young people, women and disempowered communities about their rights and the alternative dispute resolution mechanisms that are available to them. The trainings emphasized mediation's utility in settling civil disputes, as well as the important role it can play in improving the fairness and efficiency of the work of all disciplines. Participants were also trained with the skills they need to actively and effectively engage in society.
The program also implemented a media campaign that was quite successful, partly because its timing was relevant as Morocco was in the process of implementing fast-paced reforms to advance transparency, good governance, and the rule of law. As these government reforms stand to improve the work of all disciplines, this program specifically emphasized the need for all sectors of society to understand how to navigate the new justice system and its alternative dispute resolution mechanisms. 
Impact
The organization reported reaching 100 individuals in its trainings and events and the project was adapted by the Mediation Centers in Casablanca, Tangiers and South of Morocco.
Program Details
Completed
Grantee
Middle East & North Africa