Marginalized groups in Malawi face significant obstacles in accessing the formal justice system, particularly because of congested courts and a lack of pro-bono lawyers. This program addressed these obstacles by organizing a series of "camp court sweeps" to alleviate prison congestion and provide legal assistance to detainees being held in illegal pre-trial detention. CFJ organized 27 camp court hearings in 10 districts for 466 cases, 361 of which were brought to a legal conclusion.
Challenge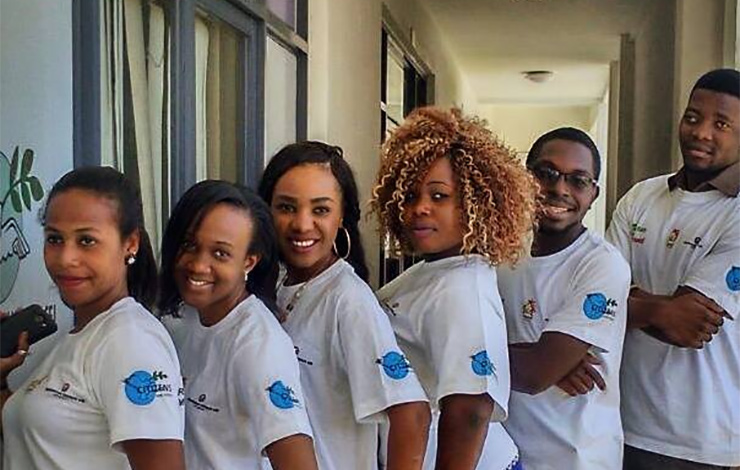 The criminal justice system in Malawi faces numerous challenges that impede access to the formal justice system, especially for poor and vulnerable citizens. In 2013, the WJP Rule of Law Index® revealed four serious problems with Malawi's formal justice system: 1) delays in concluding cases; 2) a lack of mechanisms to track court efficiency; 3) congested courts; and 4) a lack of pro bono lawyers to represent poor and vulnerable clients. In a country where many fail to access formal justice due to excessive caseloads, a lack of resources, and insufficient manpower, many Malawians hold the belief that 'justice is for the rich'. As a result, poor and rural Malawians tend to prefer customary or informal justice systems that are riddled with their own problems. For example, the customary justice systems do not comply with standards of non-discrimination and equality before the law, thus making the rural and peri-urban populations more vulnerable to unfair decisions or decisions that do not respect human rights.
Program Summary
Citizens for Justice (CFJ) addressed these challenges by implementing a program to facilitate the timely conclusion of cases, provide legal recourse to vulnerable defendants, and reduce court congestion for all. The program specifically targeted Malawi's criminal justice system in Lilongwe and Ntchisi, and has recently expanded to cover ten districts.
In order to address court congestion and the lengthy duration of cases, CFJ chose to bypass formal justice procedures by working with lawyers, paralegals, police, and prison personnel to conduct camp courts on the prison grounds. 'Camp courts' are specialized, ad hoc courts designed to bring justice to accused persons held in pre-trial detention. Camp courts are not trial courts per se, as the public and witnesses are not present. The camp courts organized by CFJ provided affordable, timely, and accessible justice to hundreds of detainees, most of whom were being held in illegal detention as their remand periods had lapsed. 
Impact
CFJ and its partners conducted 27 camp courts across 10 districts in the central and southern regions of Malawi. Through this program, 466 cases were brought before camp courts, 361 of which were brought to a legal conclusion (i.e. conviction, discharge, bail, judgment, or fine), directly impacting over 400 people. In addition, the camp courts provided an opportunity for mini legal clinics on prison grounds, where prisoners had the opportunity to ask the CFJ and WOJAM team questions about the law and legal processes in Malawi, strengthening their legal knowledge and increasing their trust in the formal justice system.
The program was initially designed to operate in two pilot districts, Ntchisi and Lilongwe, which were chosen for easy monitoring. However, as the program garnered more attention and interest from various stakeholders, demand spread to other districts and opportunities arose to expand the scale of the program. Ultimately, CFJ and its partners hope to expand the program to not only conduct camp courts and legal clinics on prison grounds, but also to train judicial personnel and lay magistrates on updated laws, distribute educational materials on newly implemented laws, and to raise awareness about key human rights issues that particularly impact vulnerable populations.
Partners
Women Judges Association of Malawi (WOJAM)
Malawi Judiciary
Paralegal Advisory Services Institute (PASI)
Malawi Police Services
Malawi Prison Service
Women Lawyers Association (WLA)
Program Details
Completed
Grantee