The World Justice Challenge is an open competition designed to incubate practical, locally-led programs that advance the rule of law.
Selected programs are supported by:
Modest seed grants—the typical size of a seed grant is $15,000 to $25,000
Connections to others in the WJP's global network
Increased visibility through media and communications support
The WJP believes that everyone is a stakeholder in the rule of law, and that a multidisciplinary approach is essential to creating long-lasting change.
The competition is currently closed to new applications—sign up for our announcements to be alerted when the next round opens. Read more about the World Justice Challenge at the bottom of the page.
---
2014 World Justice Challenge Grantees
Congratulations to our 2014 World Justice Challenge grantees! Seed grants are awarded to 15 startup initiatives including programs focused on advancing labor rights for cotton pickers in Pakistan, promoting equal treatment for women soccer players in Brazil, developing an open-source, online civic participation platform, and more.
---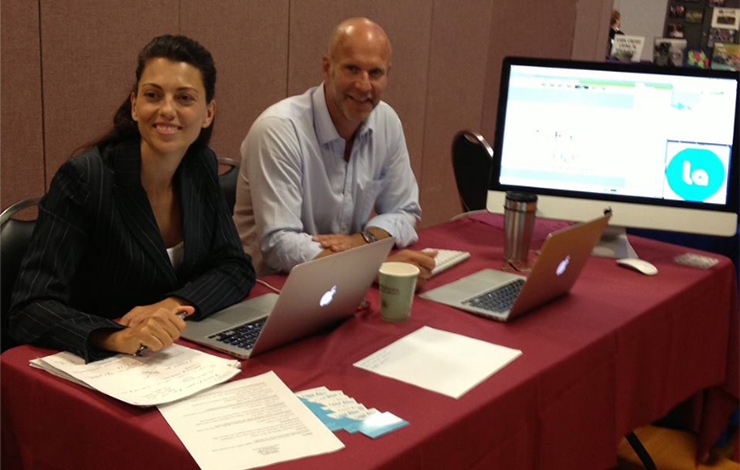 This program will create an open source toolkit to support legislative development, monitoring, and compliance exercises on a global scale. The toolkit will be developed using existing materials and an online prototype to rapidly advance several knowledge development goals including comprehensive National, Regional, and International legal frameworks, assessments against established benchmarks, and geo-referencing and map analytics to show patterns and relationships.
---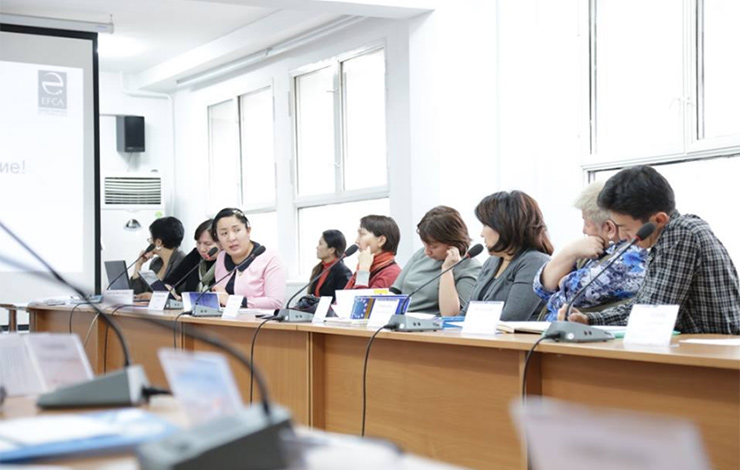 This program will provide a nation-wide free legal consultation hotline, focusing its service on women and vulnerable groups. The program will produce a confidential online database for lawyers, donor agencies and hotline consultants, and work with the media on a campaign promoting the hotline.
---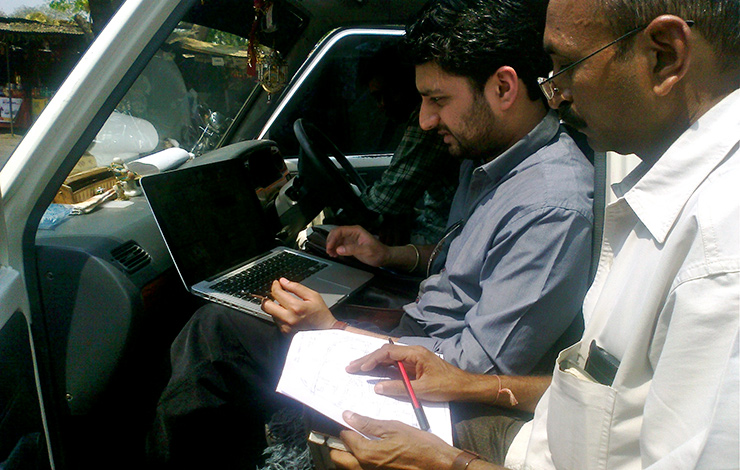 India and Nepal have been experiencing urbanization at a rate faster than most other countries, and city police forces are not adequately trained to cope with the challenges of policing rapidly urbanizing populations. This program will create a low-cost mobile-phone-based visual training system will provide police personnel with a platform to access short training and informational videos on their mobile phones.
---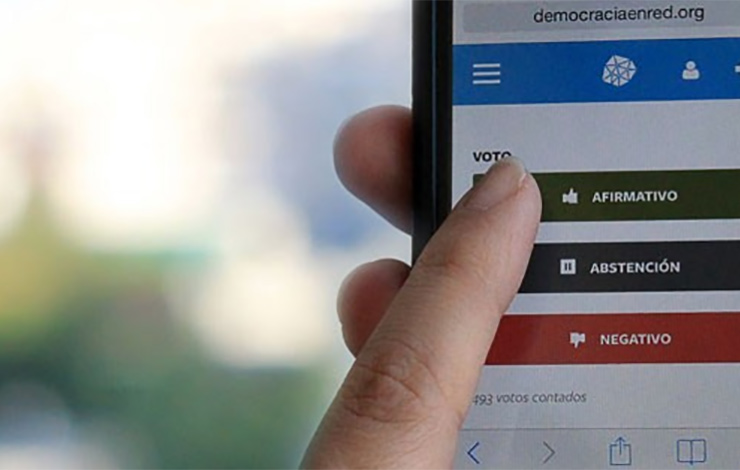 This initiative uses technology to build participatory institutions for the 21st century. DemocracyOS is an open-source, free software that works to encourage a robust public debate by empowering citizens to build a more inclusive, collaborative, and open social system. It is the first system that builds a bridge between the two formal kinds of code known to man: digital software (the net) and the legal contractual system that operates most of the governmental processes.
---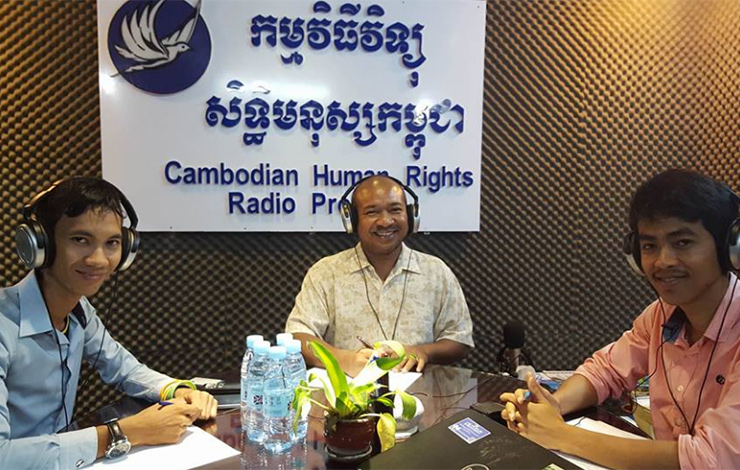 This program will raise awareness among the Cambodian people of their rights and the judicial process by producing video clips on fair trial rights such as the right to be presumed innocent, the right to legal representation, the right to liberty, and juveniles' rights.
---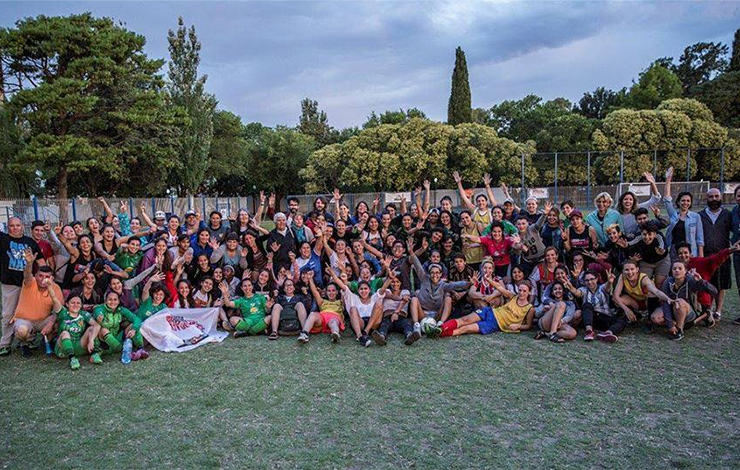 Female futbol players in Brazil are often exploited. Very few of them have legal contracts, receive a minimum wage, or get worker benefits and many confront issues including sexual harassment, late pay checks, lack of health care, etc. This project will launch the Ganhando Terreno World Cup 2014 Campaign to promote women's empowerment, employability and gender justice by training 24 female futbol leaders as ambassadors and mentors to other women in sports.
---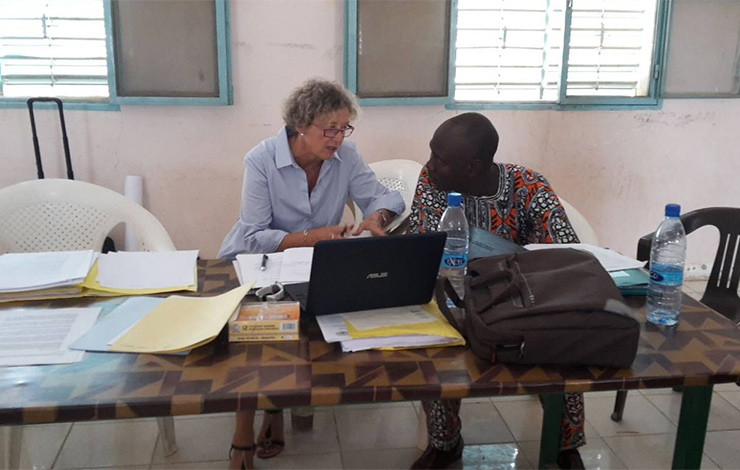 Among countries that criminalize homosexuality, Cameroon has some of the highest number of arrests and prosecutions of LGBTI persons and very few lawyers who will defend LGTBI persons due to intimidation and fear for their security. This project will help to defend LGBTI persons by providing legal assistance and technical support to their lawyers. The project will also strengthen the legitimacy and visibility of local efforts by facilitating an effective network of CSOs and local authorities.
---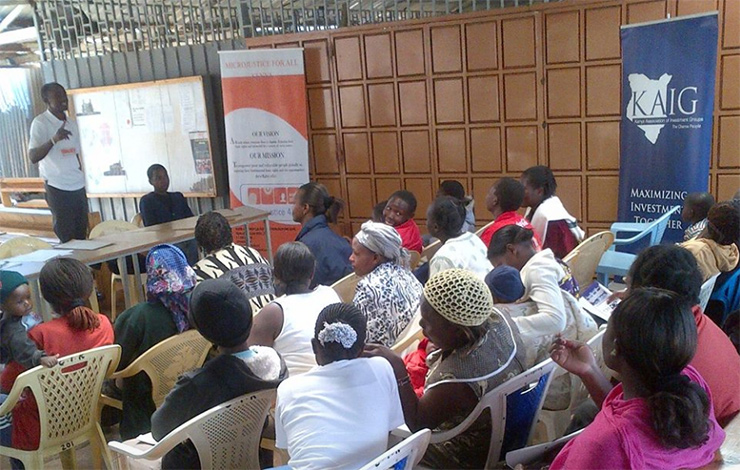 This program will develop a toolkit for women and children in the slums of Nairobi, Kenya, to help protect their fundamental rights and prevent violence and intimidation. The toolkit will include information on key issues, such as how to register a marriage or partnership, and the importance of registering land and property in both the woman's and man's name.
---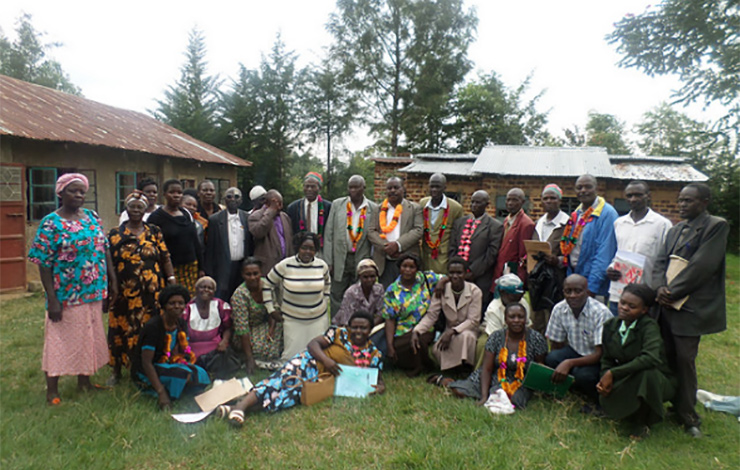 A new government was elected in 2013 and tasked with implementing the constitution enacted in 2010 which includes focusing more political and economic resources into the county level, however, little progress has been made. This project will help county citizens to engage their leaders on issues of resource allocation, map community assets, and conduct "asset mapping" including village mapping, village street naming, and uploading GIS village maps onto Google maps.
---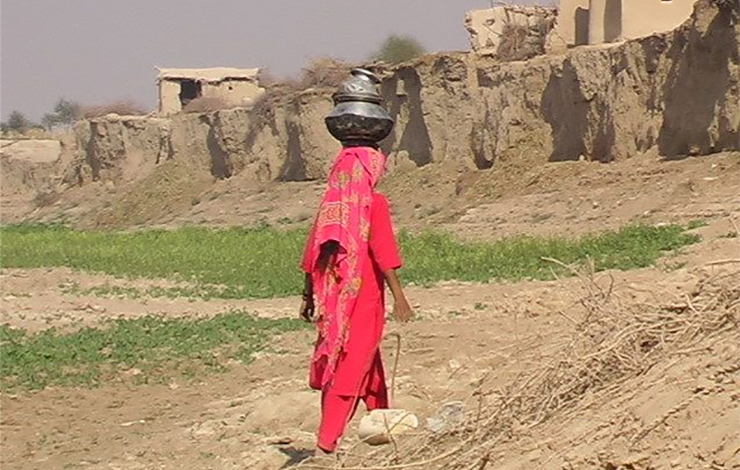 In rural areas of Pakistan, women play a major role in cotton production, one of the country's largest cash crops for textile exports. However, these women cotton pickers face exploitative working conditions with wages that are far lower than men's wages for equal work, exposure to poisonous pesticides, and sexual harassment from landowners. This program aims to provide legal empowerment to women cotton pickers on collective bargaining power, fair wages and safe working conditions.
---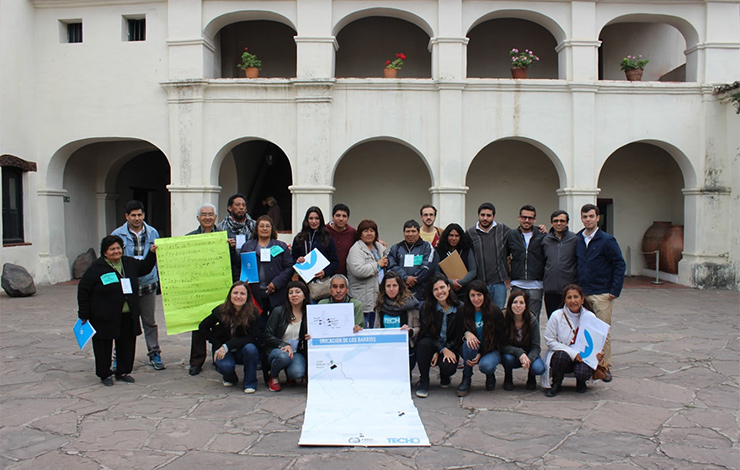 The project seeks to upgrade and prevent informal settlements through participatory territorial planning, engaging slum dwellers and public officials in a productive dialogue to respond to the challenge of informal settlement expansion.
---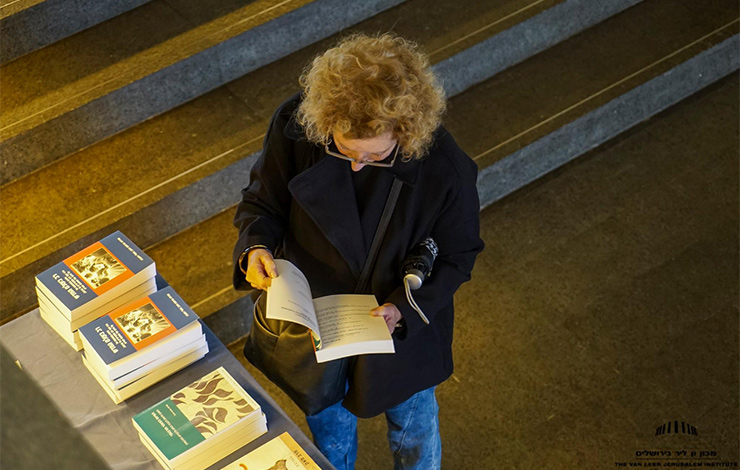 UN Security Council Resolution 1325, which Israel adopted several years ago, calls for equal participation of women in all peace and security initiatives. Unfortunately, women comprise only 23 per cent of the Knesset, leaving women absent from decision-making concerning the Israeli-Palestinian conflict. This project seeks to create a National Action Plan for UNSCR 1325 (in Hebrew, Arabic, and English) to bring more women into conflict resolution processes and prevention of further violence. The project will seek diversity and inclusion of ultra-Orthodox, Palestinian, and immigrant women.
---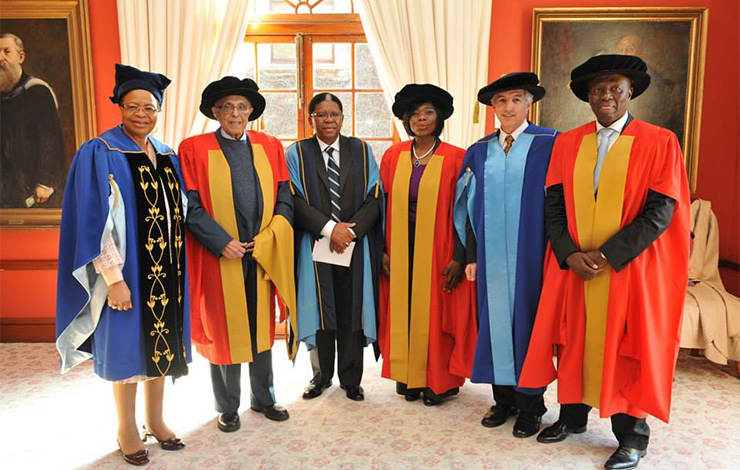 Courts in South Africa are under-resourced; court libraries are often non-existent, and judges receive little or no research support when deliberating. This program will provide judges with high quality academic research through "virtual research assistants" who can respond to email/sms requests from judges and send documents to the judges via email. The program will also create a Judges Forum where judges can discuss and debate issues of critical concern in a safe environment.
---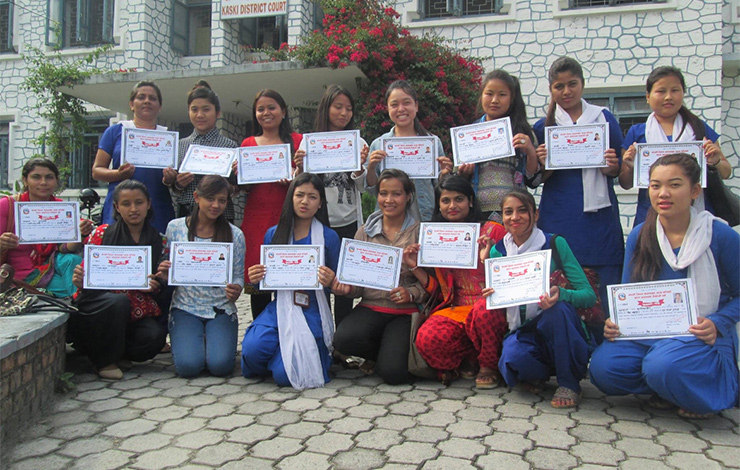 In Nepal, sex traffickers often target girls in rural communities who are impoverished and uneducated. These women and girls often do not report these crimes, as they fear stigmatization by their communities or abuse from police, and because they lack the resources or knowledge to take legal action. This project—led by trafficking survivors—will provide paralegal skills training and certification to 45 women to help them achieve financial independence and act as resources for other victims.
---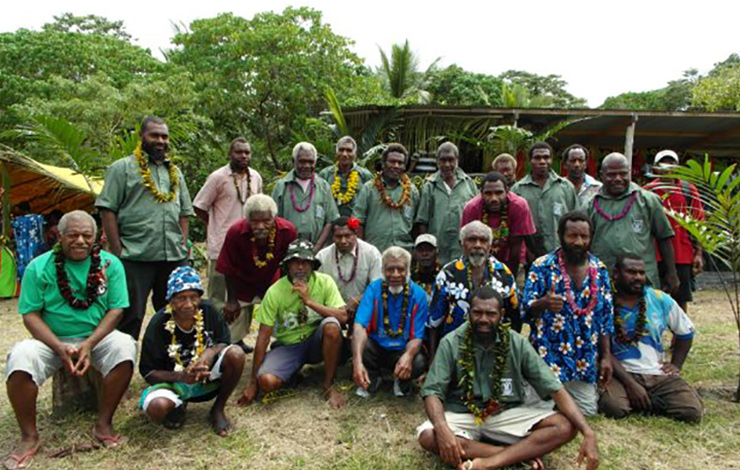 Over 80 percent of ni-Vanuatu rely on their customary justice systems, accessible through chief's whose primary role is judicial. Most chiefs, spread out over Vanuatu's 83 islands, have had limited, if any, education, and thus a gap exists between their customary knowledge and their understanding of the state legal system. This program will create a culturally appropriate legal education program to equip chiefs with knowledge of state and customary laws to improve the delivery of justice.
---
How It Works
Stage 1: Identify an area for improvement. Using the WJP Rule of Law Index, individuals can identify areas where the rule of law needs improvement in the country in which they live or work.
Stage 2: Create an initiative to improve the rule of law. Individuals begin to create ideas to address the challenge. This process may be done with individuals from different sectors or countries in order to encourage diverse perspectives, or it may be created independently. A complete proposal is then submitted to the WJP for consideration for incubation support.
Stage 3: WJP selects initiatives to receive support. Once all proposals are received, a selection process begins using established criteria. Grantees are chosen by a Selection Panel which changes each year.
Stage 4: WJP provides support to selected initiatives. Once an initiative is selected, the WJP works with the program implementers to identify where support is most needed to make the initiative successful.
Applying for the World Justice Challenge
The World Justice Challenge is open to all individuals, organizations, and entities from any country. Each year, approximately 10 - 15 grantees are selected by a Selection Panel using the criteria listed in the application. Please note that the competition is currently closed; sign up for our announcements to be alerted about the next round of competition. 
Documenting and Sharing Ideas: WJP's Program Library
Since its founding, the WJP has provided over $1,000,000 in financial, communications, and network support to initiatives on five continents, from improving food security in Haiti to access to health care in Cameroon to tackling corruption in India. These initiatives—led by artists, engineers, athletes, and business leaders—show the diversity of approaches to strengthen the rule of law around the world. All initiatives are catalogued on the WJP's website in a Program Library, where visitors can learn more about initiatives in their countries, or find inspiration to replicate or adapt an idea. Programs are searchable by country, issue, or rule of law factor in our program library.
---
In Memoriam: Roderick B. Mathews
The World Justice Challenge is supported in part by the Roderick B. Mathews Opportunity Fund, named for a founding Officer of the World Justice Project as well as its treasurer. William H. Neukom, WJP Founder and CEO, described Mr. Mathews as, "a man for all seasons. He had intellect, empathy and charm. He made fast friends of colleagues and strangers, finding common interests and giving them the benefit of the doubt. His was an irresistible personality." In tribute to Mr. Mathews' leadership and his devotion to the advancement of the rule of law, the WJP named its Opportunity Fund in his honor.
---