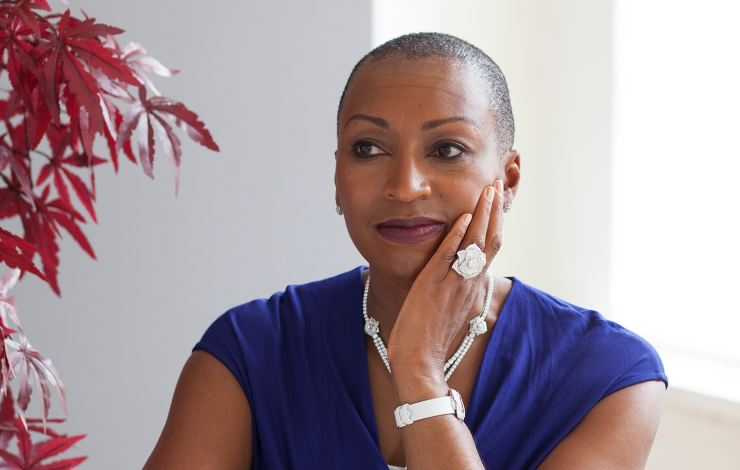 Sandie Okoro was appointed Senior Vice-President and General Counsel for the World Bank Group in February 2017. Prior to joining the World Bank Group, she had been a General Counsel of HSBC Global Asset Management and Deputy General Counsel of HSBC Retail Banking and Wealth Management since 2014, prior to which she was Global General Counsel at Barings.
Sandie qualified first as a barrister and then re-qualified and trained as a solicitor. Sandie holds Honorary Doctorates in Law from City University London and London South Bank University both of which are in recognition of her career in law and her voluntary work. Sandie is also a Governor of the Royal Shakespeare Company (RSC) and she was also on the Equality Standards Panel the Premier League from 2015 to 2017.
On July 18, 2017, Sandie was made an Honorary Bencher of Middle Temple in the United Kingdom. 
Sandie is named on The Powerlist 2019 as the fifth most influential and powerful black person in Britain.
Sandie has received several accolades and awards in the United Kingdom and Europe for her volunteer efforts and contribution to the legal profession as a diversity champion. 
Follow Sandie on Twitter at @sandieokoro.
---
Sandie Okoro will speak at the World Justice Forum's Plenary Session #4: Highlighting Multi-Sector Collaboration.