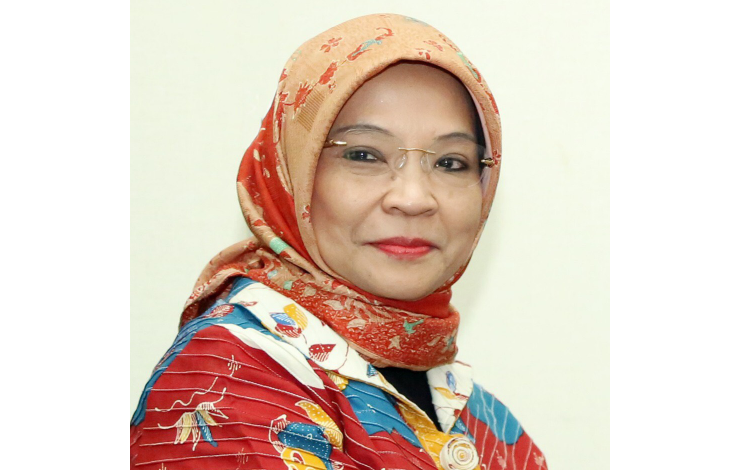 Born in Jakarta, Indonesia, in 1962, Dr. Diani Sadiawati is Senior Advisor to the Minister of National Development Planning on Institutional Relations since May 2016-presently.  
She championed the development of national strategy on access to justice and the national strategy on corruption eradication. Her leadership of the national strategy on access to justice is embedded on Indonesian Medium-Term National Development plan 2010-2014 and further integrated through the implementation of SDGs' Goal 16 and which mainstreamed into Medium-Term National Development plan 2015-2019.
She finished her undergraduate degree in law in Indonesia, pursue a master's degree in Law from the University of Leiden, The Netherlands and completed Doctorate degree in Law in Indonesia.
She has been actively involved in academics, and knowledge exchanges on diverse issues including access to justice and human rights. Her active participation in the international forum is part of her commitment to implement SDGs in a global level is seen on OGP Georgia Summit in the SDGs Side Event 16. She appointed as a head of law and government pillar in charged of Goal 16 in the Indonesia National working Group of SDGs.
---
Diani Sadiawati will speak at the World Justice Forum's Plenary Session #5: Commitments from Diverse Stakeholders in Justice, and will participate in the World Justice Forum working session Developing an Access to Justice Index for Indonesia.