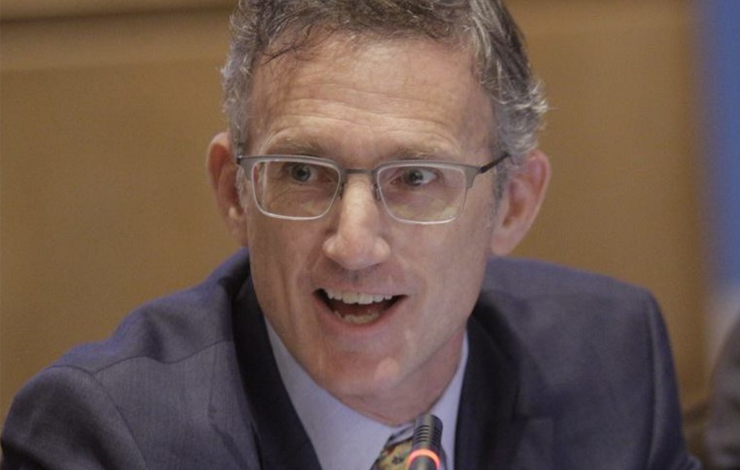 Theodore Piccone is the Chief Engagement Officer at the World Justice Project, where he leads WJP's efforts to advance the rule of law through strategic partnerships and convenings, coordinated advocacy, and locally-led initiatives around the world. Mr. Piccone has more than 30 years' experience in international relations, policy, and law, most recently as a Senior Fellow specializing in international order and strategy and Latin America at the Brookings Institution. Previously, he served as the acting vice president and deputy director for Brookings' Foreign Policy program and remains affiliated as a nonresident scholar. Mr. Piccone was a senior foreign policy advisor at the State Department, National Security Council and the Pentagon, and Executive Director of the Democracy Coalition Project. He was also the Washington office director for the Club de Madrid and continues as an advisor.
Mr. Piccone is a recognized expert on global democracy and human rights policies, emerging powers, multilateral affairs, and U.S.-Latin American relations. In 2017-18, he was the inaugural Brookings-Robert Bosch Stiftung Transatlantic Initiative Fellow in Berlin. He is the author or editor of multiple publications on international affairs, including books on Five Rising Democracies and the Fate of the International Liberal Order, and Catalysts for Change: How the UN's Independent Experts Promote Human Rights. His legal career includes a clerkship in the U.S. District Court of New Jersey and as Counsel to the UN Truth Commission for El Salvador. He holds honor degrees from Columbia University's Law School and the University of Pennsylvania and teaches international human rights law at American University's Washington College of Law.
---
Ted Piccone will participate in the World Justice Forum working session Sustainable Justice: Best Practices in Justice-Sector Social Enterprises and will interview Pooven Moodley at Thursday afternoon's Keynote Interview: A Commitment to Indigenous Rights in Africa.