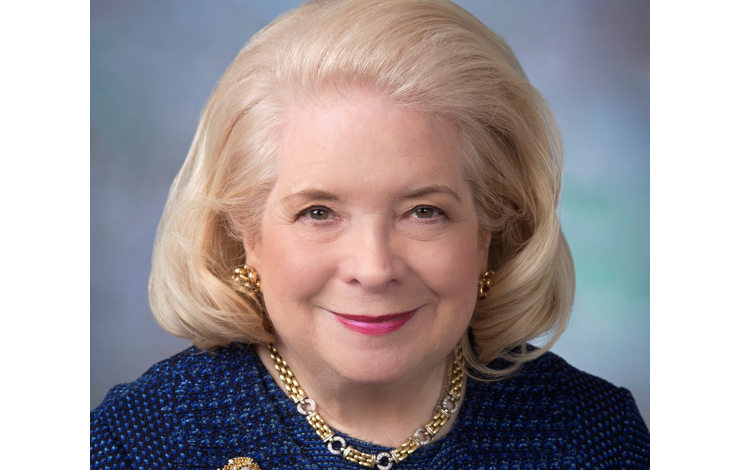 Sheila Hollis is chair of the Duane Morris, LLP Washington, D.C. office, and was the office's founding managing partner, as well as the founding leader of the its Energy, Environment and Resources Practice Group. She served on the firm's Partners' Board for 20 years and was the first woman to serve on the firm's Executive Committee in the 120-year history of the firm.
Ms. Hollis practices in energy transactional and regulatory law and international and administrative law before government agencies, Congress, state and Federal courts, and other entities. She focuses on domestic and international energy, water and environmental matters, representing governmental bodies, the power and natural gas industries, and other entities.
She served in Federal government at the Federal Power Commission, was the founding Director of the Office of Enforcement at the Federal Energy Regulatory Commission, and a charter member of the Senior Executive Service. For twenty years, she was an adjunct professor at George Washington University Law School.
Ms. Hollis has received multiple honors and recognitions from the energy and legal industries. Most recently, she was honored as a "storied energy lawyer" with the Petroleum Economist's Legacy Award, an award given to outstanding individuals for their industry contributions. She was named one of Washington, DC's Top 50 Women Attorneys and Washington, DC's Top 100 Lawyers for 2017. She is also the first energy lawyer to be named one of the Top 50 Washington Women Lawyers over several years. Ms. Hollis is Chambers-listed and has earned the distinction of being Martindale-Hubbell AV® -rated as well as being listed in Who's Who in America and Who's Who in the World for the past thirty years. In addition, Ms. Hollis was recognized in 2016 by the ABA as a "Trailblazer," an honor given to approximately 100 women in law who "changed society."
Ms. Hollis serves on several boards and committees and is involved in many professional associations. She is active in leadership roles in energy and environmental, legal, and charitable entities. 
---
Sheila Hollis will participate in the World Justice Forum working session Legal Tools for Advancing Environmental Justice and Public Health.