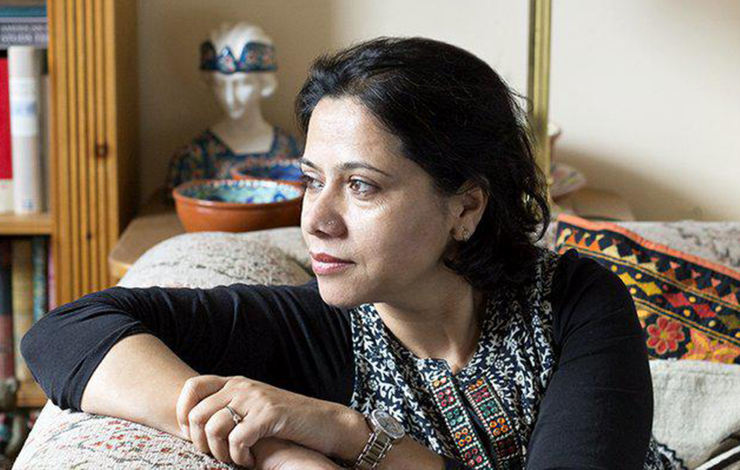 Mandira Sharma Lawyer and human rights defender Mandira Sharma co-founded Advocacy Forum in 2001, Nepal's trail blazing organisation of human rights lawyers. Mandira grew up in a remote area in western Nepal and, encouraged by her mother, became the first woman in her village to become a lawyer. She studied in Kathmandu and gained a scholarship to do her L.L.M. (Master of Law) at the University of Essex.
 
Nepal's civil war, which stretched from 1996 to 2006, resulted in thousands of cases of torture, killings, forced disappearance, sexual violence and other abuses. Both sides - the monarchist (then government) forces and the Maoist rebels – stand accused of grave human rights violations, but not a single perpetrator has been held to account for their crimes. Many remain in high positions in the government and military. Mandira and her colleagues represent victims and work to achieve justice by bringing their cases to courts in Nepal as well as harnessing media attention and international support to campaign for legal reforms. On 3 January 2013, UK authorities arrested Colonel Kumar Lama of the Nepal Army and charged him with two counts of torture under Universal Jurisdiction law. Due to their work relating to the case, Mandira and her colleagues were called traitors in the media in Nepal, elements of which also incited violence against them. The District Administration Office also informed Advocacy Forum that there would be an investigation into its activities. Their successes have led to them being seen as a threat by those they are trying to bring to justice. They have experienced direct and indirect threats, assaults, and defamation and incitements to violence in the media. In 2006 Mandira won the Human Rights Watch prestigious Human Rights Defender Award. She is currently completing a doctoral program at the University of Essex. 
---
Mandira Sharma will participate in the World Justice Forum working session Bridging the Justice Gap with Strategic Human Rights Litigation.