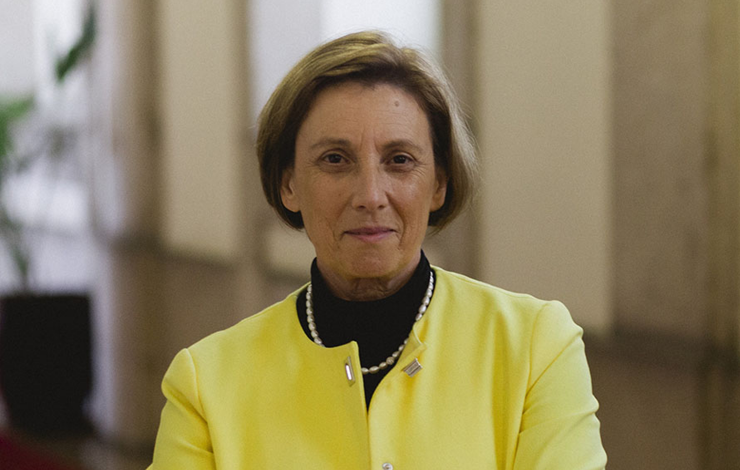 Anabela Pedroso began her career in Public Administration at the Ministry of Finance in 1977. 
Among other positions, she was Advisor of the Secretary of State for Public Administration (2009-2010); President of the Agency for Administrative Modernization (2007-2009); Coordinator at Mission Unit and Member of the Board of Directors of UMIC-Agency for the Knowledge Society (2003-2006); Deputy Secretary General of the Ministry of Finance (2001-2003); Mission Unit member and then member of the Board of Directors at IGLC-Institute for Management of Citizen Shops (1998-2001).
In 2003, she was responsible for drafting the Action Plan for Electronic Government in Portugal.
During her career, she led and participated in projects of great public interest with a strong component of innovation and citizen delivery focus. Among them, the 1st generation of Citizen Shops (1998-2001), PAC - Citizen integrated Service, introducing the concept of one-stop-shop and integrated governance, (public and private partnership, 2000), Citizen Portal, Business Portal, Starting a Business online, second generation of Citizen Shops (e.g. multi-service counter, Integrated counter), Citizen Card and Public Administration Interoperability Framework.
She was an international expert, working, by invitation, at the OECD / SIGMA in areas of Administrative Modernization and Innovation (2006-2010). After retiring from Public Administration, she worked as Special Adviser at Deloitte Consulting (2010-2016).
Very committed in sharing knowledge, during her career, she taught at the National Administration Institute (INA, 1982-2011), was an Invited Teacher in Public Administration Masters (INDEG-ISCTE, 2005-2011) and member of the Advisory Council for Public Administration Masters (MPA) at University Aveiro (2010-2013). In 2010, she began regular participation as a mentor at the international mentoring program "Professional Women's Network PWN Lisboa."
During her career she received several public recognitions, like the Award as "Best Leader, in category Public Administration" (private and media consortium award), in 2009 and in 2010, and was mentioned as one of five influential women in ICT in Portugal (SapoTek).
---
Anabela Pedroso will speak at World Justice Forum's Plenary Session #2: Success Stories.