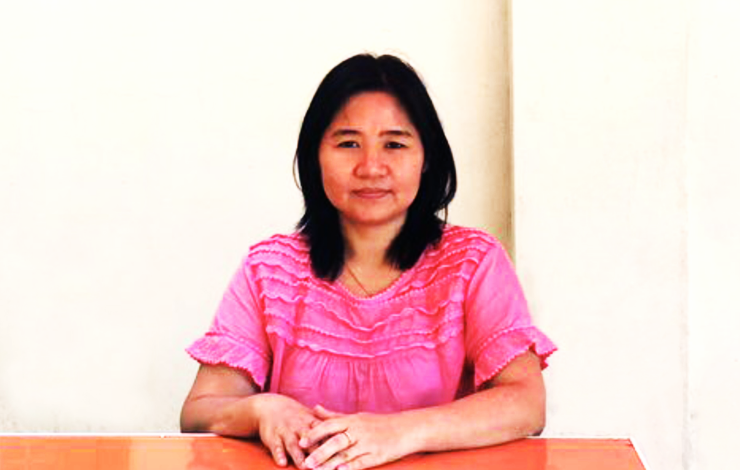 Naw Tha Ku Paul (Mie Mie) is senior program manager and coordinates the overall programming of PointB within Myanmar. In addition she is the senior trainer among the Myanmar staff and mentors younger local trainers at PointB developing their skills and techniques in visual-thinking, design thinking, facilitation for community development and both adult and experiential learning. 
Mie Mie is project manager for PointB's community-based "narrow-cast" conversation as part of the Pyaw Kya Mal campaign by MyJustice, coordinating activities with other partners. She is Karen ethnicity from Myanmar and joins PointB after working for six years on the Thai-Myanmar border training teachers, school directors, communities, PTAs, parents, trainers and community-based organizations. 
Naw Tha Ku has spearheaded non-formal education and child protection networks for migrant communities in Thailand. She coordinated development of the first school to adapt Montesorri methods in Mawlamyine, Myanmar. She has her Master's in Elementary Education from Spicer Memorial College in India. 
---
At the 2019 World Justice Forum Naw Tha Khu will join the British Council panel 'Scaling the Wall: Creative Communications to Overcome Silence about Injustice in Myanmar.'