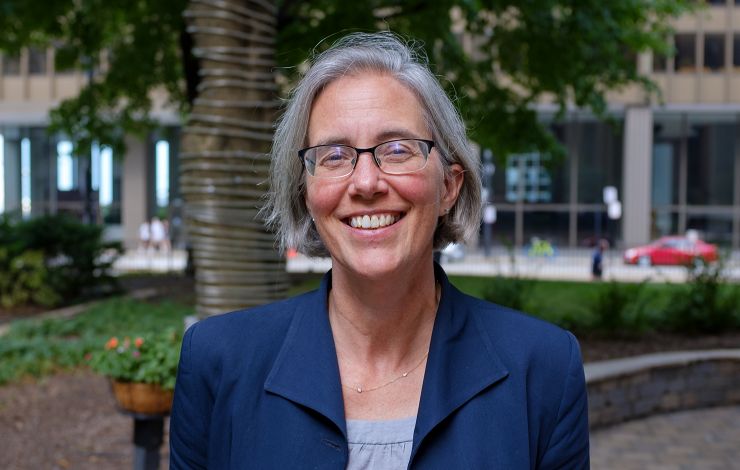 Elizabeth "Betsy" Andersen is Executive Director of the World Justice Project, leading its global efforts to advance the rule of law through research, strategic convenings, and support for innovative programs. Ms. Andersen has more than 20 years of experience in the international legal arena, having served previously as Director of the American Bar Association Rule of Law Initiative (ABA ROLI) and its Europe and Eurasia Division (previously known as the Central European and Eurasian Law Initiative or ABA CEELI), as Executive Director of the American Society of International Law, and as Executive Director of Human Rights Watch's Europe and Central Asia Division.  
Ms. Andersen is an expert in international human rights law, international criminal law, and transitional justice, and she has taught these subjects as an adjunct professor at the American University Washington College of Law. She is a member of the Council on Foreign Relations and serves as a member of the Board of Trustees of Williams College as well as on the governing and advisory boards of several international non-profit organizations. She is the recipient of a number of awards for her work in the international rule of law field, including a Williams College Bicentennial Medal, the American Society of International Law Prominent Woman in International Law Award, and the Case Western University Law School Humanitarian Award.
Ms. Andersen began her legal career in clerkships with Judge Kimba M. Wood of the U.S. District Court for the Southern District of New York and with Judge Georges Abi-Saab of the International Criminal Tribunal for the former Yugoslavia. Ms. Andersen received a B.A. from Williams College, an M.P.A. from Princeton University's Woodrow Wilson School of Public and International Affairs, and a J.D. from Yale Law School. 
---
Elizabeth Andersen will moderate the World Justice Forum's Plenary Session #5: Commitments from Diverse Stakeholders in Justice, and will participate in the working session Scaling Pro Bono to Increase Access to Justice.