Vanuatu Chief's Legal Education Pilot Program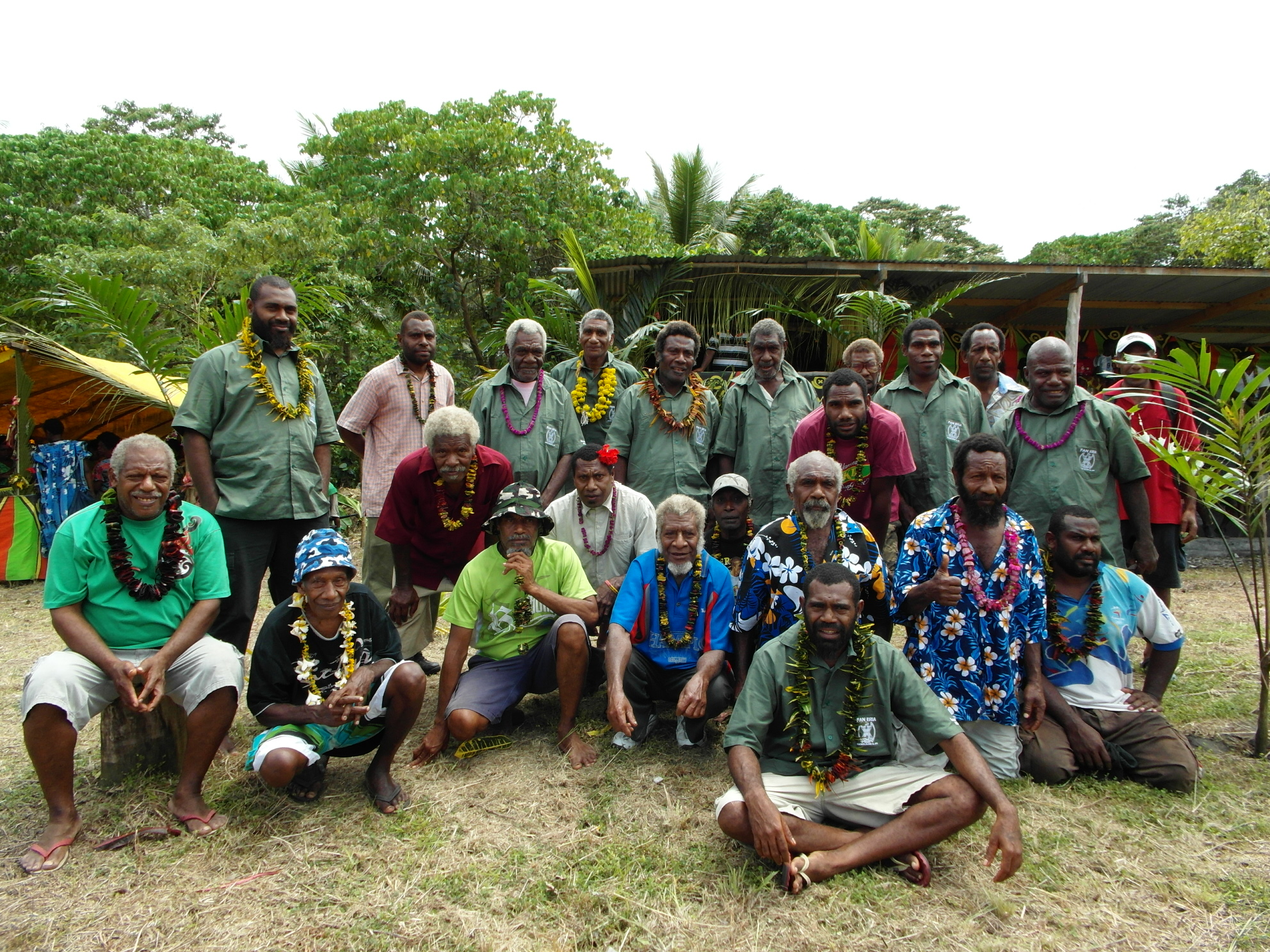 Creating Opportunities for Legal Education within the Customary Justice Systems of Vanuatu
Malemele (Ambrym Council of Chiefs)
Challenge
Currently, there are only 3 "formal" and permanent courts between the 83 islands of Vanuatu. Over 80 percent of ni-Vanuatu relies on their customary justice system, accessible through "kastom" chiefs. The chief's primary responsibility is a judicial one, where they adjudicate and hold courts within their communities. A considerable gap exists between the customary knowledge of the chiefs and their understanding (to varying degrees) of the state legal system, particularly in relation to the nature of the pluralistic legal system in Vanuatu and human rights. The chiefs are further challenged by an increasingly western educated society demanding greater accountability, transparency and participation within their governance and justice systems, as well as government bodies increasingly relying on their assistance in governance, justice and development matters.
Legal education is one of the most influential sites for development in the rule of law in Vanuatu. Equipping chiefs with the knowledge and understanding in both state and customary laws, as well as good governance practices provides them with the tools to improve the delivery of justice as "competent, ethical, and independent representatives and neutrals who are of sufficient number, have adequate resources and reflect the makeup of the communities they serve."
Program Summary
The Vanuatu Chief's Legal Education Pilot Program intends to empower customary leaders around Vanuatu to strengthen and promote the rule of law through education. This program will target the challenges facing the customary or "informal" justice systems around Vanuatu by creating educational opportunities for customary leaders and communities. In doing so, it will impact and strengthen both the "informal" or customary justice systems and the formal justice systems and the relationship between them. It will be developed in the capital, Port Vila, It will then be piloted on Ambrym Island through the Malemele, Ambrym Island Council of Chiefs.
The primary goal of this program is to provide educational opportunities and support for chiefs to effectively carryout their functions and improve their governance and justice systems. A secondary goal is to identify pathways for addressing the challenges between the customary and state justice systems, thereby building better relationships and cooperation between the two.
The key activities for this program are:
Strategic planning and program design

Developing a pilot-project curriculum and workshops, including: (a) Office bearer duties and responsibilitie in court administration (2 days); (b) Good governance principles and decision-making (2 days); (c) customary law, constitutional law and human rights (2 days); (d) Drafting by-laws (2 days); and (e) Facilitating consultations and awareness programs (1 day)

Planning and coordinating logistics

Implementing workshops

Workshop evaluations

Program evaluation and reporting
Impact
The project will target approximately 100 chiefs from the three area councils of Ambrym Island (North, South-East and West Areas), and its population of approximately 8,000 people. The chiefs and communities of Ambrym Island will be the direct beneficiaries of the project.
The Malvatumauri will also benefit from having access to the resources and materials developed for the educational programs. Furthermore, they will have the benefit of a piloted model program to run on other islands in continuation of the program, which will benefit many more communities around Vanuatu.
The outcome of the workshops, particularly with custom by-laws being produced in written form, will also benefit the formal courts as it will enable them to have access to information on the scope, functions, laws and practices within the customary systems. The judiciary is required to resolve proceedings in the formal courts "whenever possible in conformity with custom." Therefore, access to this information will provide greater clarification, reliability and resources on how to interpret, find or use customary laws, especially for the predominately expat justices in the formal courts. This will increase cooperation between the two justice systems, strengthening both at the same time.
Partners
Partners include:
Lee-Anne Sackett – Lawyer/Custom Governance Advisor, Malemele (Island Council of Chiefs)
Alicta Vuti – Acting CEO, Malvatumauri (National Council of Chiefs)
Chief Justice Vincent Lunabek – Supreme Court of Vanuatu
Ministry of Justice
Minister of Finance
Chief Lui Mera – Chairman, Malemele
Professor Don Patterson - University of the South Pacific
Joshua Bong - Former Police Commissioner, Vanuatu
John Bongnaim - Customary Lands Officer, Malvatumauri
Siobhan McDonnell - Legal Advisor, Ministry of Lands
George Bumseng - Culture and Language Consultant
Brigette Labouky - Vanuatu Cultural Centre
Pacific Institute of Public Policy
Project Details
Program Status:Active
Program Type:Grantee
Region:East Asia & Pacific
Program Countries:Vanuatu
Rule of Law Index Factors: Fundamental Rights (Factor 4), Order and Security (Factor 5), Regulatory Enforcement (Factor 6), Civil Justice (Factor 7), and Informal Justice (Factor 9).
Issue Areas: Business, Education, Faith, Government, Human Rights, and Judiciary.