Finalist
Equal Rights and Non-Discrimination
---
Children and Youth
Migration
SOGI
Women's Rights
---
Share this
---
Contact information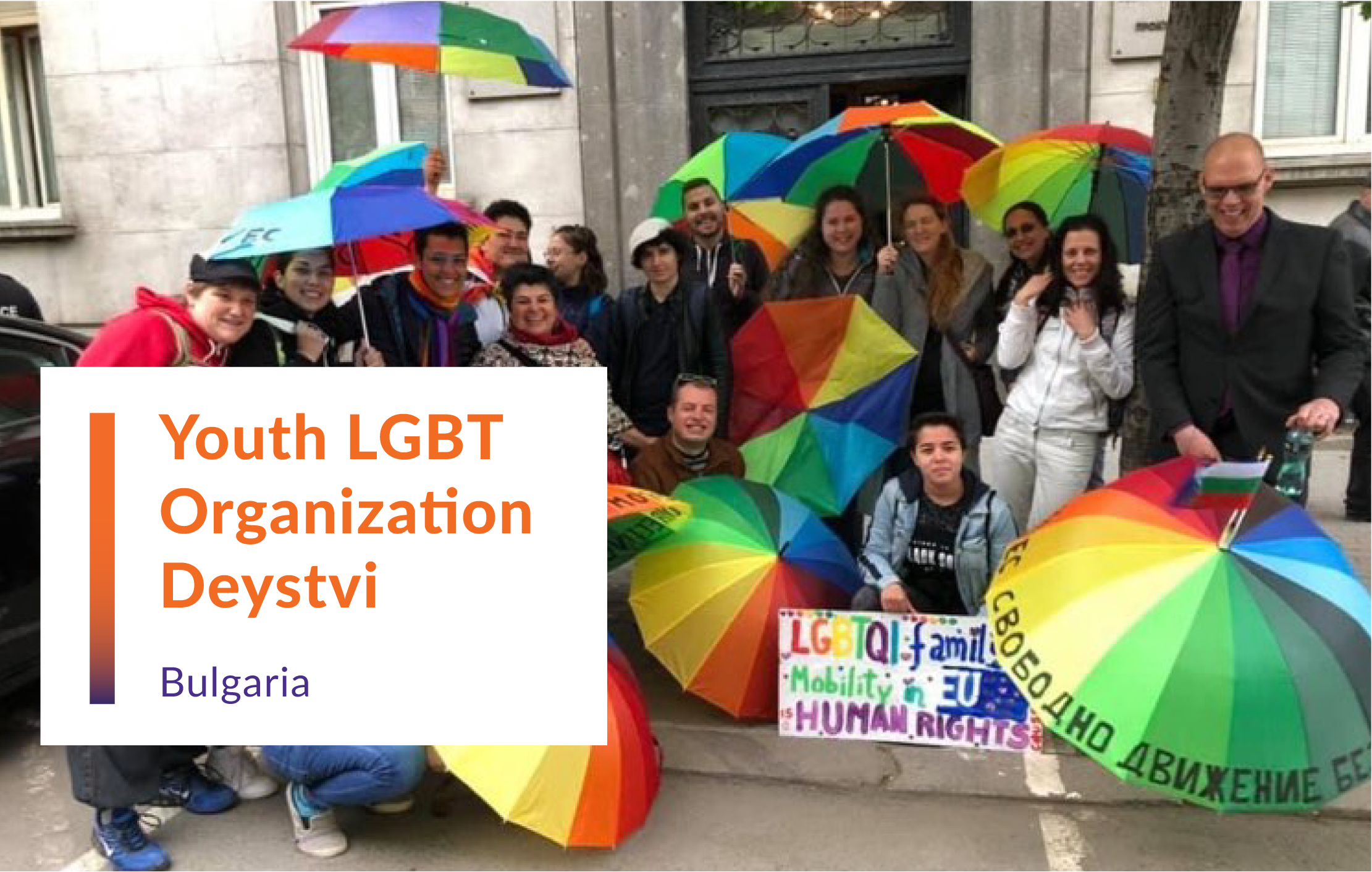 Rainbow Shield: guaranteeing legal protection of LGBTI people in Bulgaria
The Problem
In Bulgaria, same-sex partners and their children are systematically discriminated against by both legislation and institutions. Moreover, LGBTI people in Bulgaria are not protected against hate crimes and there are no statutory procedures for change of legal gender, nor medical protocols on gender affirmation for trans and intersex community members. The extent of support in the EU is inconsistent and contributes to this discrimination across Europe. Specific activities for broadening the legal knowledge and empowerment of the community are needed for tackling discrimination in institutions and in court.
The Approach
The Rainbow Shield project aims to enhance the legal protection of LGBTI people in Bulgaria. The specific objectives of the project are to expand the scope of legal practitioners prepared to deal with LGBTI cases and enhance their expertise in doing so and to provide possibilities for the effective handling of discrimination and other LGBTI rights violations in a holistic manner, including legal advice, litigation, psychological support, and media preparation. The Project also aims to raise awareness among the LGBTI community about possibilities for legal protection in cases of discrimination and other violations of their rights, hopefully increasing reporting. It also works to test and disseminate best practices of civil society organizations enhancing the legal protection of LGBTI people around Europe.
The Impact
The Baby Sara case has affected the lives of around 100,000 children in Europe. In its judgment, the Court of Justice of the European Union guaranteed freedom of movement and imposed an obligation to Member States (MS) to recognise the civil status of persons established in another MS in this regard.
The case of Baby Sara further supports the EU Commission legislative initiative for 2022, based on Article 81(3) TFEU, aimed at the mutual recognition of parenthood between MS's.
The legal consultations and strategic litigation, trainings, events, and informational campaigns surrounding the project to empower the LGBTI community in Bulgaria are supported by trained legal experts and tools to tackle discrimination.
The Future
The team is determined to provide as many opportunities to support the necessary reforms for legislation against hate-crimes, legislation supporting same-sex relationships and rainbow families, and legal gender affirmation recognition. Strategic litigation is the key to bringing these positive changes. The project is continuing its legal program and legal training to focus on building more fruitful partnerships within Bulgarian and European NGOs, institutions, politicians, and decision-makers.