Winner
Anti-Corruption and Open Government
---
Criminal Justice Reform
Open Data
Political Process Monitoring
---
Share this
---
Contact information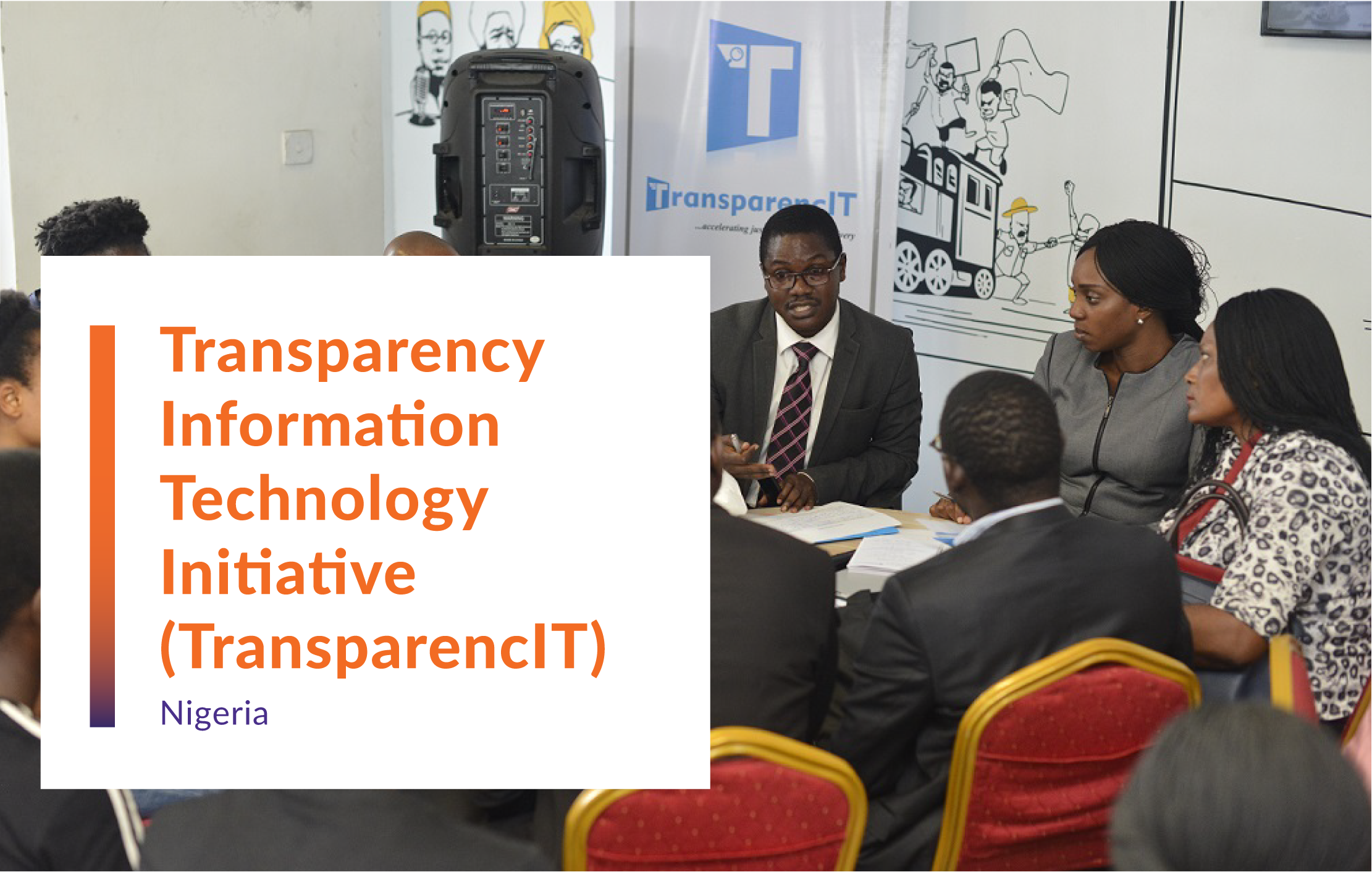 Trial Monitoring of Corruption Cases: creating monitoring systems, an online corruption case database, and special anti-corruption courts
The Problem
Nigeria ranks as one of the most corrupt countries globally, with high incidences of public sector corruption. Transparency International's Corruption Perceptions Index consistently ranks Nigeria as one of the most corrupt countries in the world. Corruption is Nigeria's greatest obstacle to economic development and is a barrier to breaking the cycle of poverty. Diversion of funds at the federal and state level, business and investment capital, and foreign aid contribute to the degradation of essential services. Corruption often goes unpunished due to slow dispensation of justice and corruption in the justice system.
The Approach
Trial Monitoring of Corruption Cases tracks and evaluates corruption cases in Nigerian courts to ensure stakeholders comply with the law to push cases at every hearing towards a speedy conclusion. The project uses a monitoring template designed to collate case proceedings data for review and analysis. The analysis of the case proceedings is simplified and submitted to the National Judicial Council with recommendations to address violations by judicial officers and challenges delaying trials. The project initially covered four States and has expanded to twenty-one States with sentinels tracking corruption cases daily at the Court of Appeal and Federal and State High Courts.
The project targets stakeholders in the judiciary and law enforcement agencies to address gaps in the fight against corruption and provide basic social amenities to all. It also hopes to galvanize citizens' participation in judicial processes to promote accountability and advance the rule of law.
The Impact
Reduced average duration of corruption trials from eight years to 3-4 years.
The project instigated the designation of special anti-corruption courts to exclusively handle corruption and other financial crime cases. Within six months, the special courts reported an increase in the conclusion of corruption cases, in which 324 judgements were delivered, 12 cases struck out, and 62 cases reserved for judgment.
Created the first central online database of corruption cases in Nigeria, with 3,000+ cases. The database opened trials of 2000+ cases to the public with live updates and provided corruption case data to 172 researchers.
The Future
The project hopes to expand its monitoring activities from 21 to 36 states and the Federal Capital Territory. It will advocate for the passage of a bill for the creation of a Special Crimes Court, already before the National Assembly, to institutionalize the policy that designated Anti-Corruption Courts in the judiciary. The initiative additionally aims to expand to monitoring other criminal cases beyond corruption.