Finalist
Anti Corruption and Open Government
---
Political Process Monitoring
---
Share this
---
Contact information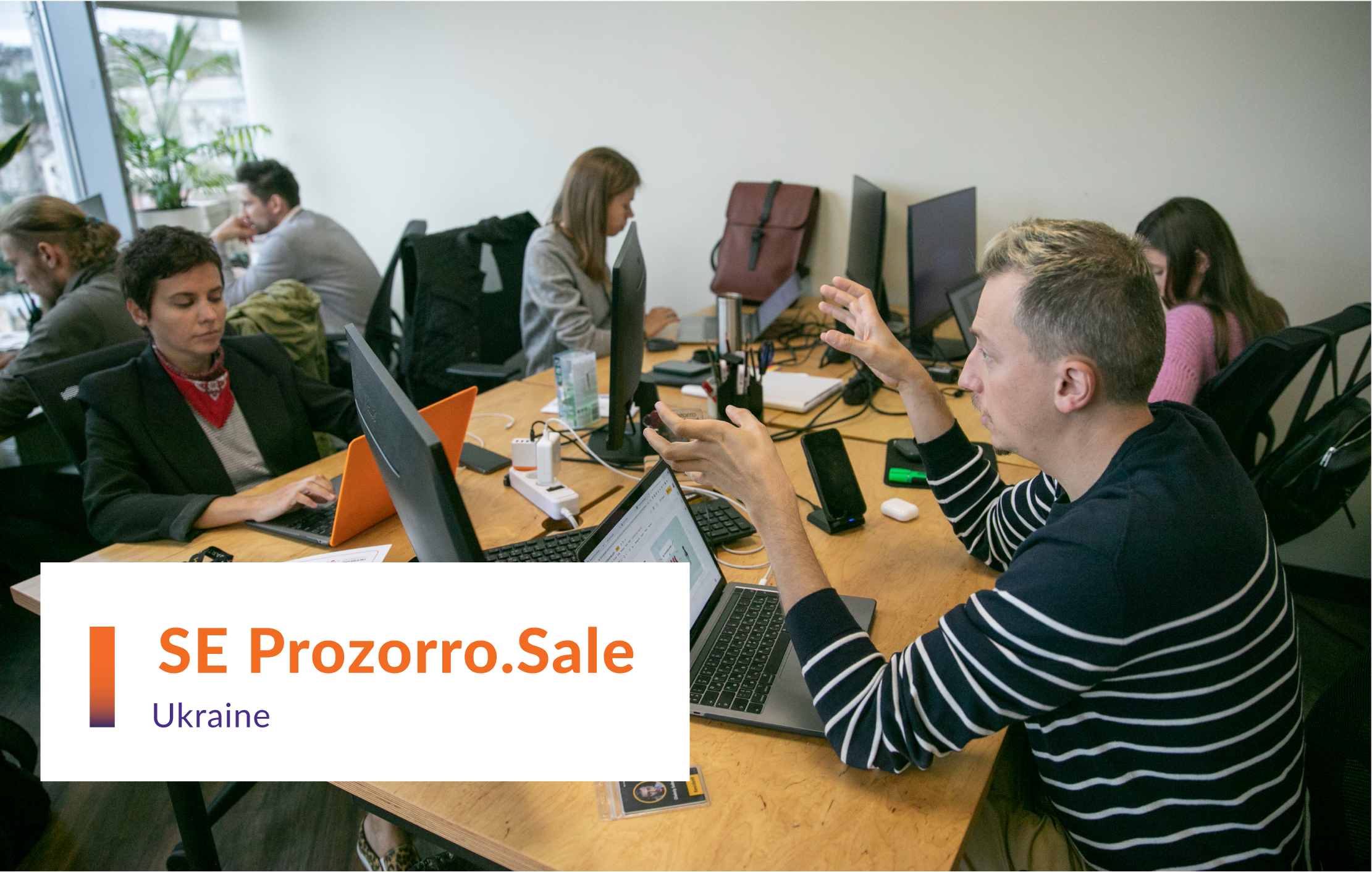 Ensuring Transparency Through Prozorro.Sale: The world's most transparent auction system
The Problem
Many countries struggle with privatization processes, often characterized by mismanagement, corruption, and murky deals with politically connected oligarchs. This was the case for Ukraine. Previously, Ukraine's privatization and leasing procedures were decentralized and on official local city council web-resources. There was little information about procedures for privatization and leasing, and a lack of trust in the efficiency of the "paper procedures" for selling state and municipal property. Authorities published auction announcements on their local official websites with limited audiences, creating little competition among bidders.
The Approach
State Enterprise (SE) Prozorro.Sale is a digital auction system that was established to transform the public assets management in Ukraine through a transparent electronic auction system. It has been dubbed the "EBay for Government'' and has completely changed the practice of selling and leasing public assets in Ukraine. The introduction of easily accessible and transparent auctions reduced the opportunity for uncompetitive tenders and corruption and has substantially increased trust in the government.
Prozorro.Sale was created with the Ministry of Economic Development and Trade of Ukraine, Transparency International Ukraine, the State Deposit Guarantee Fund, the National Bank of Ukraine, and Ukrainian electronic platforms. Since February 2020, the system has been obligatory at the legislative level for state and municipal asset realization. There is a list of laws stipulating State Enterprise (SE) Prozorro.Sale as administrator of the system for electronic auctions.Through e-auctions, state or local authorities can sell or rent out property at a fair price.
The Impact
Generated more than 61 bln UAH (USD 2.17 billion) to state and municipal budgets over 82,275 auctions.
Reformed markets, including:

State property management (20,500+ auctions, USD 350 million in revenue for state and municipal budgets);
Insolvency (2,455+ auctions, USD 460 million in revenue);
Timber (9,320+ auctions, USD 72.3 million in revenue);
Land leasing (1,390+ auctions);
State reserve, natural resource licensing (255 auctions, USD 88 million in revenue);
Management of failed banks (13,648 successful auctions, USD 855.6 million in revenue).

2,300+ state and local authorities use the system.
The Future
The team plans to launch a Research and Development department, expand the project's number of markets, upgrade the design of Prozorro.Sale, and enhance cyber security and data protection of the site. In the next three years, Prozorro.Sale hopes to be the sole administrator of the electronic trading system for all public sales.