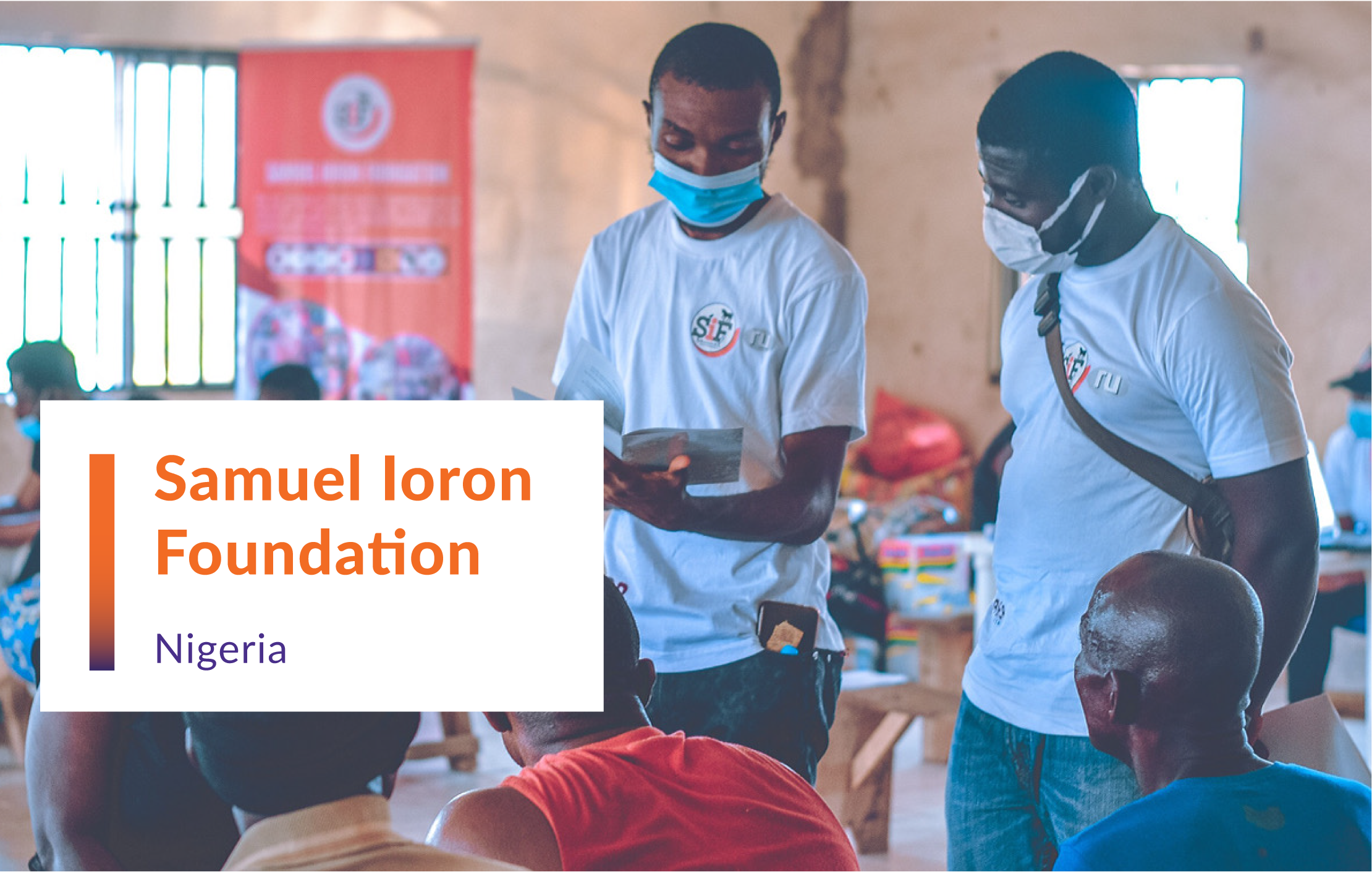 Rural Urban Rightful: creating awareness campaigns to protect internally displaced people in Nigeria
The Problem
Many farmers and rural dwellers have been forcibly displaced from their homes due to herdsmen attacks in rural communities in Benue State, resulting in the creation of IDP camps across the state. The creation of these camps and the deprivation faced by IDPs place women and girls at a disadvantage, exposing them to sexual abuse, under the guise of trade by barter (known as kwembe sha kwembe), as well as by host communities
The Approach
The project was launched in November 2020 in five IDP camps in Benue State. The project targets IDPs (especially women and girls), residents of IDP host communities, and members of the general public.
The organization created an illustration book and sensitization curriculum. Sensitization of the general public was conducted using the RU Talk series. Social media campaigns were used to inform the public about issues faced by IDPs. Fifteen victims of exploitation were identified and provided with mental health counseling and the organization is currently in the process of raising funds to financially support those girls.
Radio shows and podcasts detailing the experiences of IDPs were created to promote sensitization and awareness. Talks were held with heads and residents of IDP host communities, and we are in the process of setting up meetings with other host communities. The RU site has been created where relevant material is available to be downloaded by individuals and organizations to provide information about happenings in camps and proven interventions to debase discrimination.
The Impact
Number of sexual exploitation and abuse cases in IDP camps has reduced, according to key informant interviews, focus group discussions, and surveys.
Women reported a higher willingness to speak up against abuse.
Survivors of sexual abuse receive counseling
Development of a more effective distribution process, involving the IDPs reduces the opportunity for hoarding and, by extension, exploitation
General public is more aware of the events in IDP camps
The previous heads of camps were changed after investigations exposed cases of human trafficking 
The Future
Future plans include traveling to other IDP communities for sensitization, creating human rights clubs and conducting sensitisation in secondary schools. The RU project plans on co-creating art with residents of the IDP camps as a fundraiser. We plan to develop an emergency line to promote reporting sexual exploitation and abuse cases and to create a partnership with legal authorities and practitioners to enable free representation in court for those who have been abused.