Finalist
Equal Rights and Non-Discrimination
---
Migration
Racial and Ethnic Minorities
Sexual Orientation and Gender
---
Share this
---
Contact information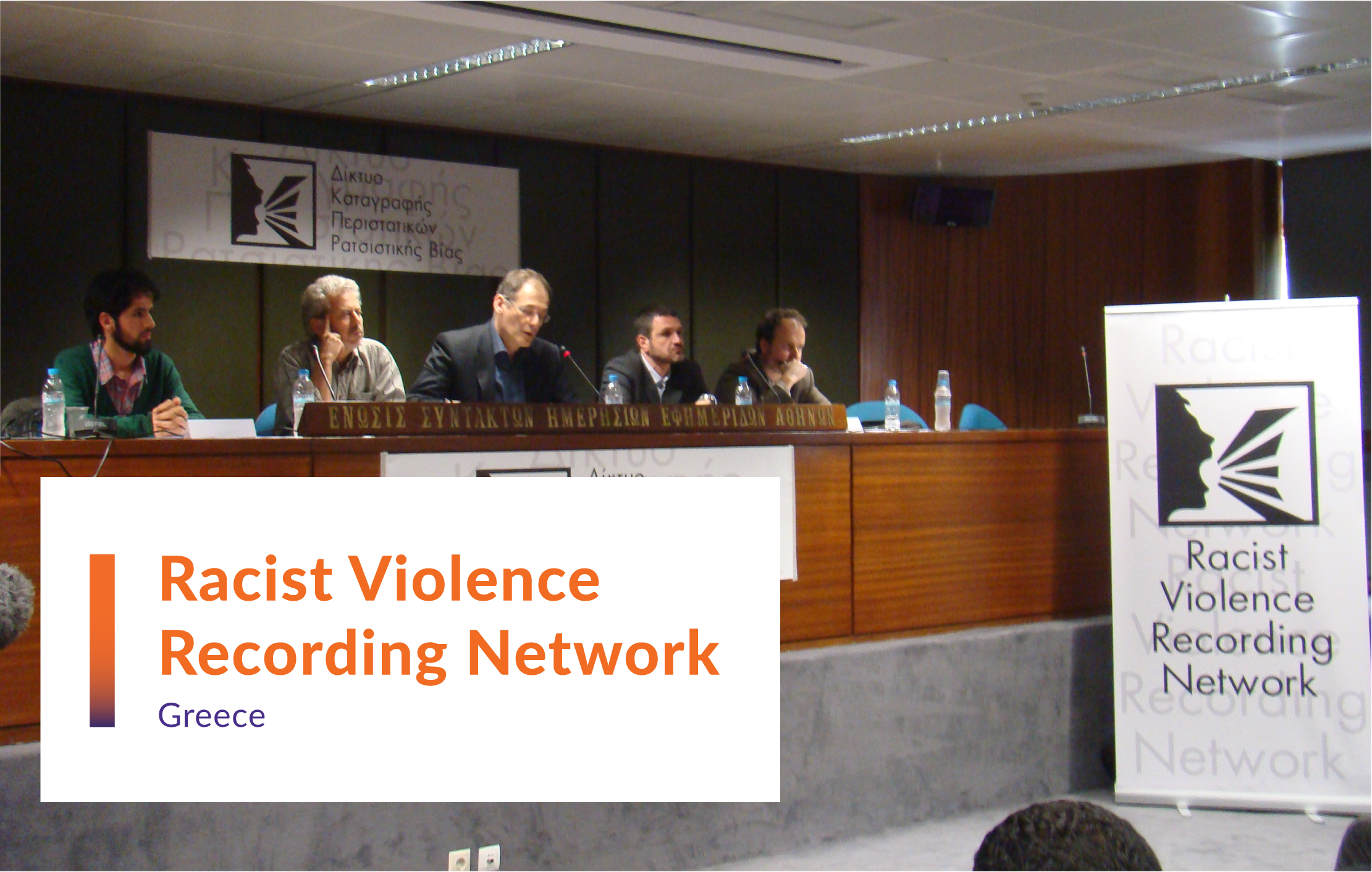 Racist Violence Recording Network: a unified framework of civil society actors monitoring hate crimes
The Problem
The Racist Violence Recording Network (RVRN) was established at the initiative of the Office of the UN High Commissioner for Refugees in Greece (UNHCR) and the Greek National Commission for Human Rights (GNCHR) on the basis of two findings in 2011: (i) the absence of an official data collection system on racial violence and (ii) the need for organizations that recorded such incidents against people who sought their services.
The Approach
The RVRN was established to provide a unified framework among civil society actors to monitor hate crimes. To capture racial violence trends and document the gaps in national recording systems, the RVRN records incidents exclusively based on interviews conducted with the victims. The RVRN reports incidents to the appropriate authorities as needed. These findings are published in the RVRN Annual Reports. The main objectives of RVRN are to document the qualitative and quantitative trends of racial violence in Greece, identify gaps in victim support systems, submit recommendations to Greek authorities in compliance with domestic and international law, promote public advocacy, and provide training to public authorities and civil society actors.
The Impact
Between 2011 and 2020, the RVRN documented more than 1,200 incidents of racial violence. Many victims were supported through RVRN services.
Published 10 annual reports on trends that are widely disseminated.
Press conferences have taken place with pluralistic representation.
A neo-nazi former political party in Greece, Golden Dawn, was convicted as a criminal organization in early October 2020. Other individual perpetrators were brought to justice.
Through RVRN's anti-racist legislative advocacy to Greek authorities, a special status for protection of victims was established, contributing to the empowerment of targeted communities (migrants/refugees, LGBTQI+ communities, and Roma).
RVRN has been invited by authorities to actively contribute to various criminal investigations.
Institutional recognition of its effectiveness has been reflected in RVRN participation's in the agreement on inter-agency co-operation on addressing racial crimes in Greece between the Office for Democratic Institutions and Human Rights and the Greek State.
Participation in the composition of the recently established National Council against Racism and Intolerance.
International bodies and agencies recognize the RVRN's reliability by basing their findings on its data and conclusions.
The Future
The RVRN aims to continue monitoring hate crimes and plans to expand its activities to monitor hate speech. Concurrently, the RVRN members will continue their efforts to ensure funding for the continued provision of specialized services to victims.