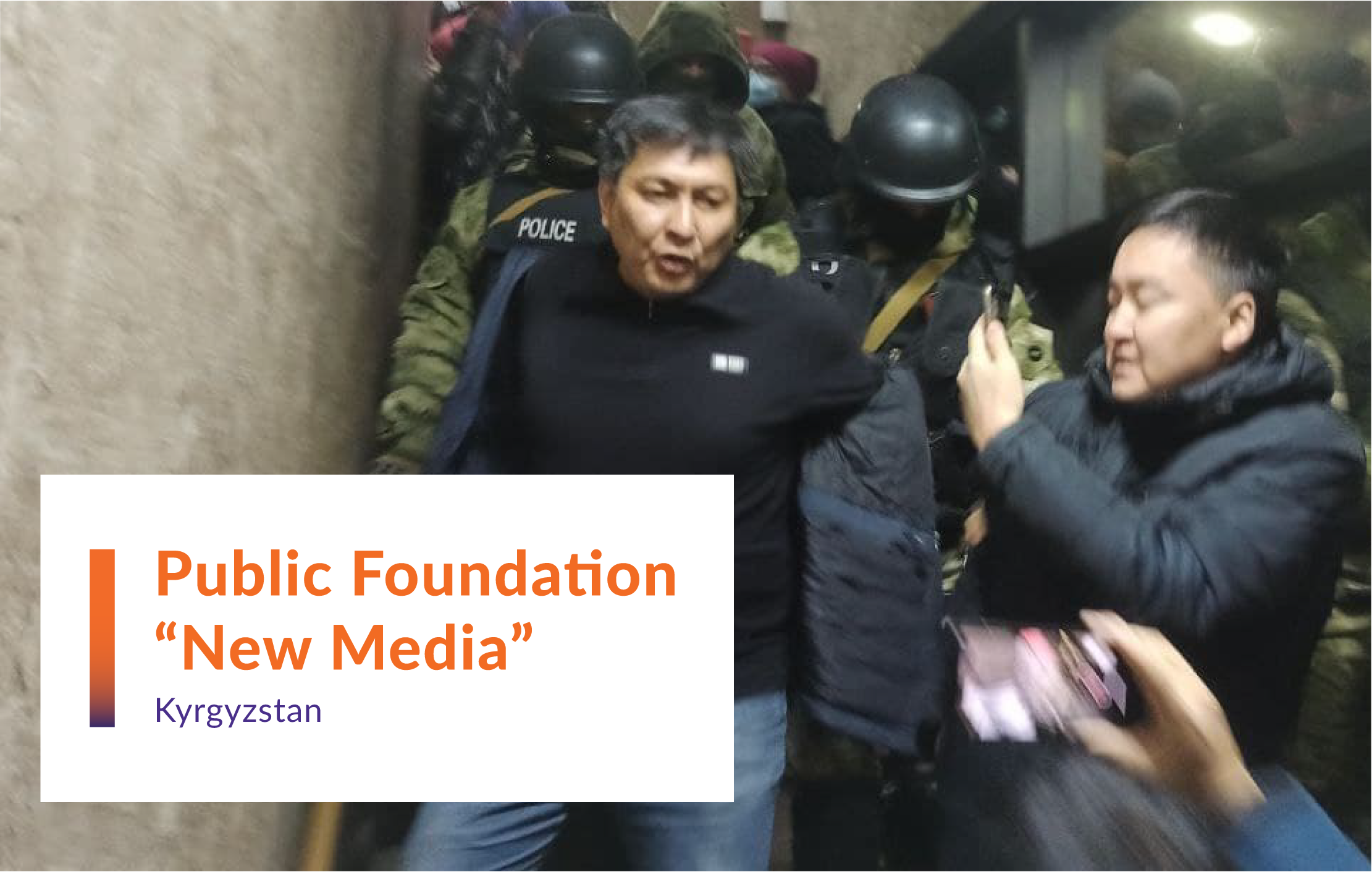 Temirov Live: fighting corruption in Kyrgyzstan through investigative journalism and public accountability
The Problem
The Kyrgyz Republic ranked 124th out of 180 countries in Transparency International's 2020 Corruption Perceptions Index. Before the creation of Temirov Live, there was no media aimed specifically at investigating corruption in Kyrgyzstan. The project was created to counteract corruption in the Kyrgyz Republic and reveal the fraudulent schemes of greedy officials.
The Approach
Temirov Live was created in August 2020 and is aimed at the population of Kyrgyzstan. The first project is the Temirov Live investigation center, where the corruption schemes of officials are investigated. The second project is the YouTube channel "Ait Ait Dese", which consists of videos in the Kyrgyz language. Research found that members of the population living in villages were not watching Temirov investigations, given the fact that materials were not produced in Kyrgyz. Through an improvising folk singer, "Ait Ait Dese" helps conveys urgent problems in Kyrgyzstan, such as high corruption levels, low accountability levels, illegal attempts to regulate NGO activities, harassment of independent media and political suppression of freedom of speech, poor understanding of democratic processes and institutions, and general political instability due to regional and clan fragmentation.
The Impact
On January 10th, 2021, an investigation, "The Nature of the Administrative Resource in the Elections", was released on Temirov Live, which covers how relatives of Aibek Tokoev, financial police chief and ex-employee of State Service for Combating Economic Crimes, enriched themselves after Aibek Tokoev's appointment. On January 18th, he was detained for illegal enrichment.
The investigation released February 18th, 2021, "Dashkov is His Own Supplier", reveals how the head of the Kyrgyz Temir Zholu, Vasily Dashkov Anatolyevich, won tenders from himself. Dashkov was removed from office and detained by the State Security Committee for suspected corruption on May 18th.
On January 20th, 2022, "How to earn 37 million soms in two days? Sadyr Japarov and Tashiev's scheme" was released. On January 22nd, 2022, Anti-drug police of Kyrgyzstan arrested Bolot Temirov.
The Future
Temirov Live wants to become a role model for investigative journalism throughout Central Asia. Within the framework of the "Ait Ait Dese" project, the team hopes to attract more improvisers, artists, and cultural figures to deliver reliable information to the entire population.