Finalist
Anti Corruption and Open Government
---
Political Process Monitoring
---
Share this
---
Contact information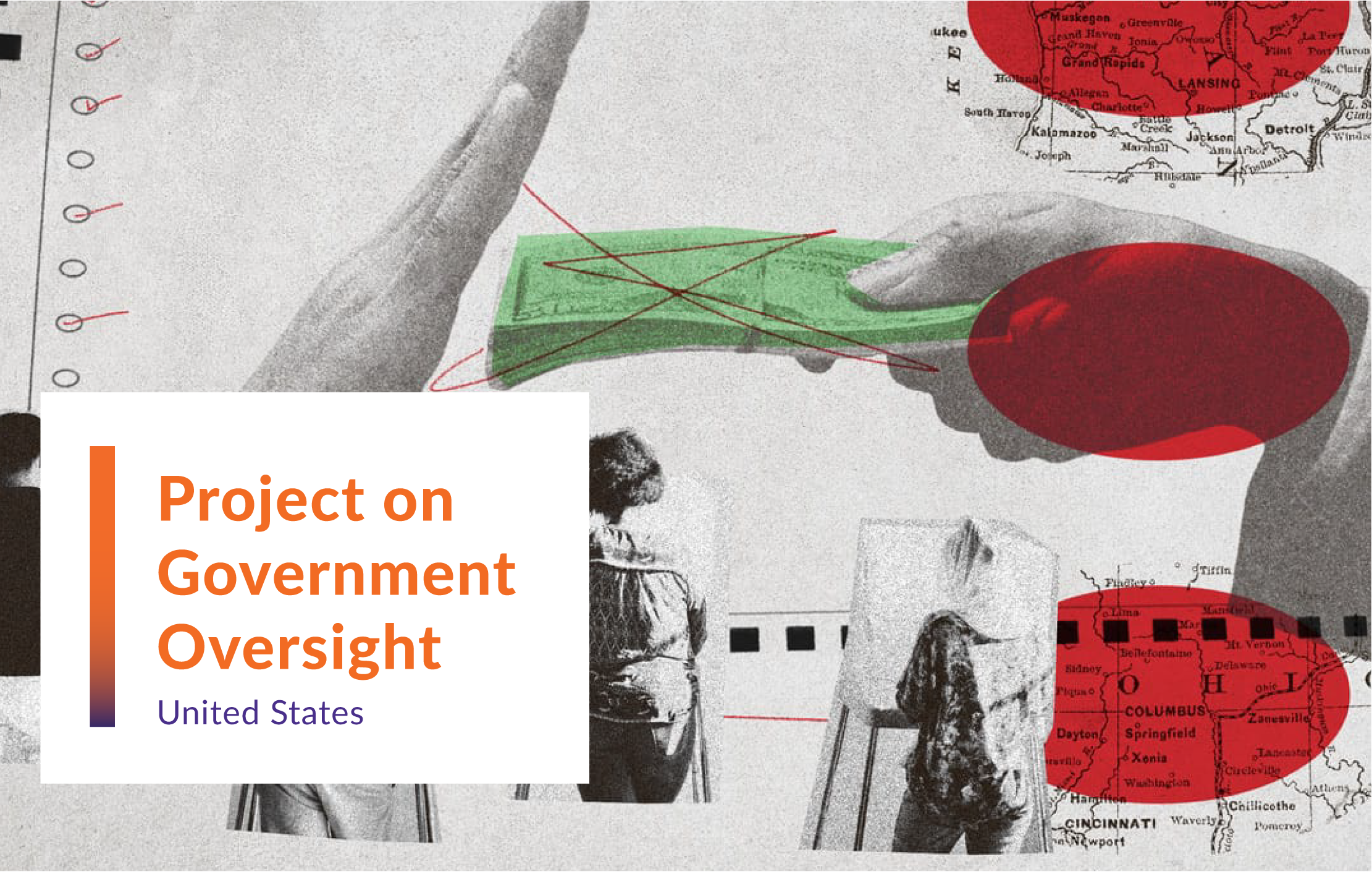 A Vision for the Future: building civic participation to break the stalemate
The Problem
In the United States, the loss of public trust in democratic institutions is widely documented. This is occurring in the wake of legislative stagnation, a political class that seems bent on protecting the interests of the well-connected, and a media landscape that fosters political polarization and disinformation. The Project on Government Oversight (POGO)'s polling in Michigan and Ohio indicates that voters see corruption as a serious problem. Research shows that Americans want to take action against corruption, yet members of Congress say they don't hear enough from constituents in support of government accountability. Unfortunately, "speaking truth to power" in Washington, D.C. is not enough to alter this political landscape.
The Approach
POGO's civic engagement program organizes supporters, community leaders, and partner organizations at the local, state, and national level to build public support for a non-partisan agenda to end corruption. The program activates the public and builds bridges between constituents and their members of Congress to shape a government that is open, just, and responsive to the people. The project finds where people are most affected by the issues and enrolls and empowers POGO supporters to advocate on critical issues in target districts. The team has built a strong and diversified base of supporters willing to meet with elected officials, write op-eds and letters to local media, and organize local events that contribute to public pressure. This strengthens and develops strategic partnerships for collective action with civil society organizations that have existing local networks.
The Impact
Published ten issue-based advocacy pages on the action center to educate supporters, and encourage reaching out to lawmakers on the topics.
Launched two campaigns that have already signed up more than 1,900 advocates.
Held 12 roundtables connecting constituents and lawmakers on issues including COVID-19 relief spending, defense accountability, and corruption.
Helped supporters publish ten op-eds or letters to the editor in target district local newspapers.
Signed up 13 "POGO Ambassadors" who agree to advocate for and signal-boost POGO's civic engagement efforts.
As a result, multiple lawmakers who were not previously engaged become champions of reforms to improve oversight and accountability.
The Future
POGO will expand to two additional states where officials are open to becoming accountability reform champions. In the current states, the team will enlist additional supporters and connect to new community-based organizations. POGO will work with those organizations around federal investment issues that affect people's daily lives, connecting community voices to national accountability advocacy efforts.