Finalist
Access to Justice
---
Labor Rights
Migration
---
Share this
---
Contact information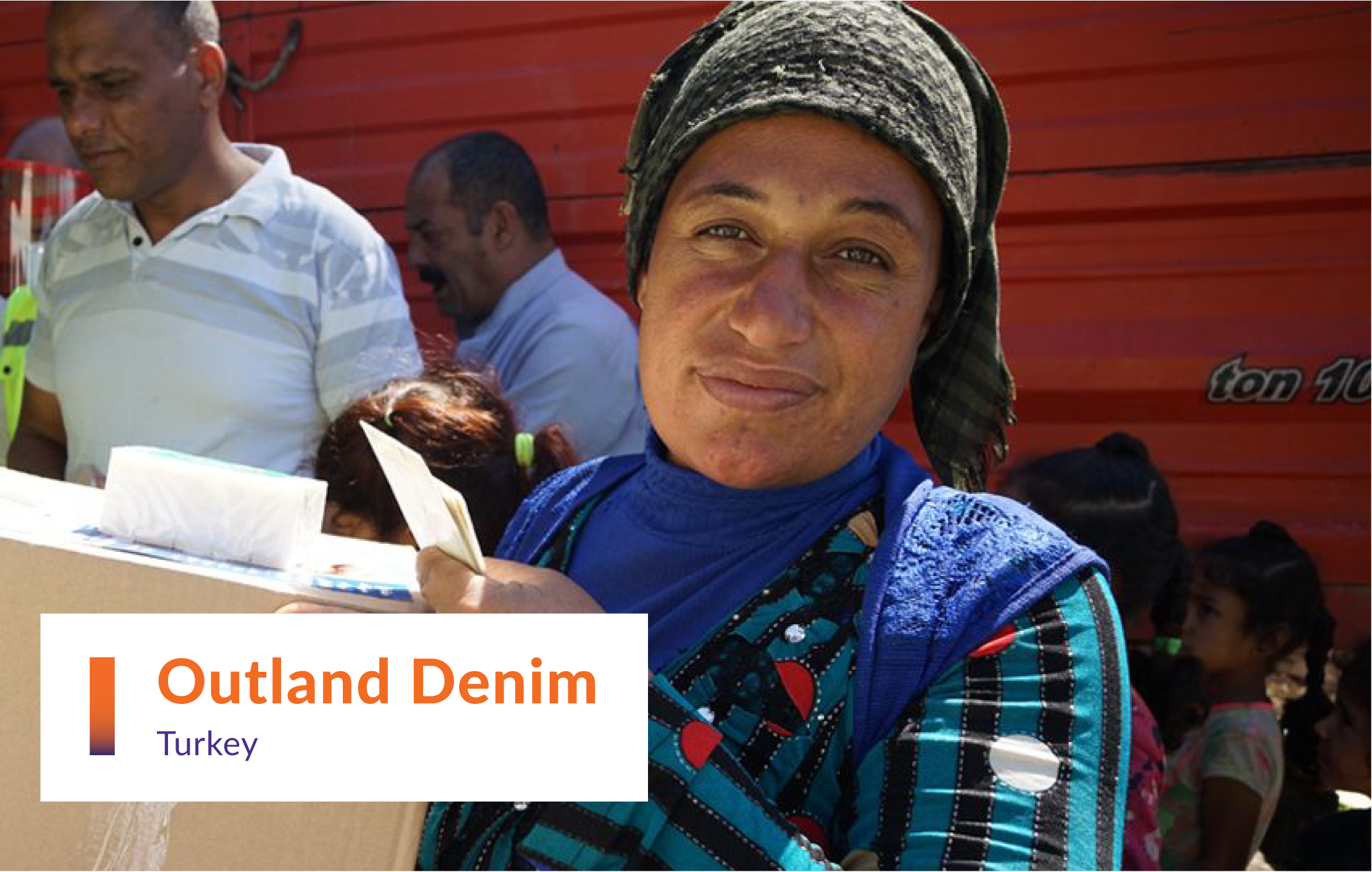 Sag Salim: Persistent due diligence in fashion industry supply chains beyond Tier 2
The Problem
40 million people are effected by modern slavery, with this figure ever-growing. When looking into Australian clothing company Outland Denim's supply chain, the Sağ Salim team learned that the area with greatest risk of exploitation was also furthest from their reach: the migrant worker community on organic cotton farms in Turkey supplying the denim. This community's vulnerability increased during COVID-19. Due to the complexity and opaqueness of supply chains, a regional approach was essential for a robust due diligence program. Audits and certifications try to prove absence of slavery, but they leave gaping holes. These challenges led to the development of Sağ Salim ('safe and sound') in Turkey.
The Approach
Sağ Salim is an on-going due diligence program addressing critical supply chain transparency challenges for the most vulnerable workers in fashion's raw material sourcing regions. The program was originally established to support workers on cotton farms but has expanded to include vulnerable workers at all stages in the textile supply chain. The program operates in the local language (Turkish) and in the language of the largest migrant community (Arabic).
The program's activities have included: releasing education and awareness content for local worker communities; creating a hotline and reporting center for workers to report exploitation issues; briefing local suppliers on the issues identified and providing remediation recommendations; and engaging local and international stakeholders to raise awareness, inform the development of existing remediation programs, and generate collaboration.
The Impact
Worker reports provided the evidence to demonstrate to suppliers that exploitation was occurring in their operations and supply chains.
This increased understanding and awareness led suppliers to implement social auditing at the farm level.
To date, there have been seven audits conducted, up from zero the year before the program began.
Suppliers engaged in the program have made public statements confirming their commitment.
Worker awareness increased as well: so far there have been 300+ reports of exploitative labor practices made to the Sağ Salim hotline.
PPE distribution was coordinated through local outreach partners, providing immediate support to over 300 vulnerable workers.
The Future
Work has commenced to scope expansion of the project into India, with several brands already signaling their interest.