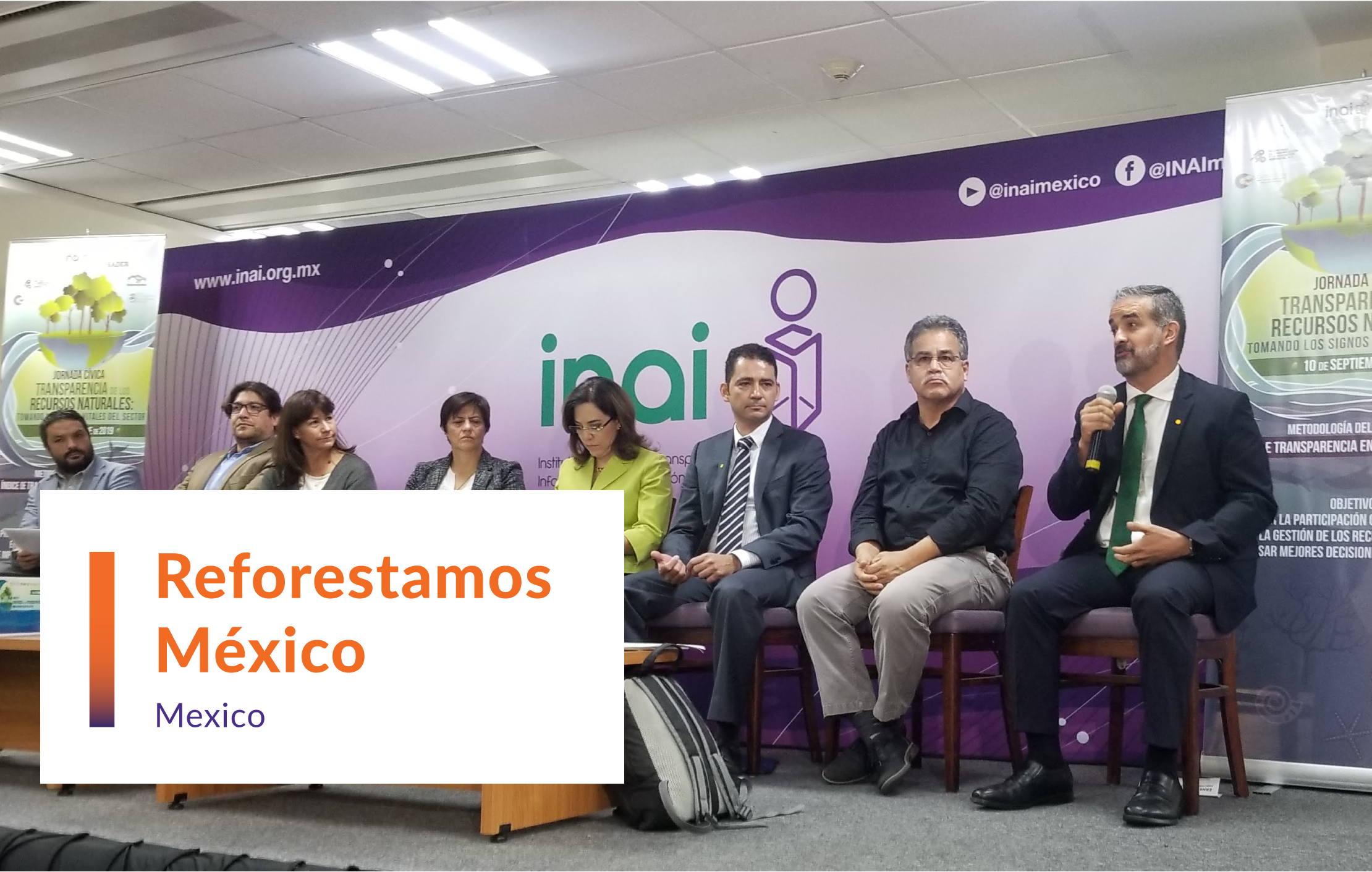 Natural Resources Transparency Index: Increasing access to information on Mexico's water, fisheries, and forestry systems
The Problem
In order to guarantee an appropriate management of natural resources, it is necessary that people have access to public information that allows them to make the best decisions. It is also important that society knows who is receiving public resources and under what criteria, as well as the procedures of inspection and surveillance that authorities implement to ensure proper management and conservation of natural resources. Although there are international transparency indices, prior to this project there was no specific index for water, fisheries, and forest issues in Mexico.
The Approach
The Natural Resources Transparency Index (NRTI) is a tool to measure the transparency of public information about fisheries, forests, and water resources, particularly regarding  permits, concessions, subsidies, and surveillance. This initiative focuses on the Mexican federal government. Its benefits are aimed at the people who depend on and manage fisheries, forestry, and water resources. The NRTI contributes to strengthening the work of organizations and institutions that use public information to develop investigations related to natural resources. The methodology incorporates the measurement of active, proactive, reactive transparency, open data, and the availability of georeferenced information, which is fundamental for natural resources.
The project aims to benefit every user interested in environmental information. It includes differentiated criteria that can help vulnerable groups such as women, indigenous, and disabled people access information on natural resources.
The Impact
80% average increase from 2020 results in the transparency of water, fisheries and forestry resources.
Environmental authorities implemented recommendations that NGOs working with the NRTI proposed to enhance transparency, open data, and the publication of georeferenced information.
Students and researchers participated in workshops to help measure the quality and accessibility of public information.
Positive impact on vulnerable social groups who have been historically excluded from decision-making processes on natural resources, since the NRTI includes differentiated criteria for these groups.
An increase of citizen participation due to the creation of Monitoring Groups for collaboration and co-creation among authorities and stakeholders to enhance transparency of information.
The Future
During 2022, the Monitoring Groups will meet monthly to develop a workplan for implementing the recommendations resulting from the NRTI 2021, and to track progress and propose new recommendations that contribute to strengthening the right of access to public information, proactive transparency policies, and accountability. Within the 5th Open Government Partnership Action Plan (2022-2024) in Mexico, a new phase of the NRTI will be developed to continue enhancing transparency on natural resources.