Finalist
Access to Justice
---
Criminal Justice Reform
Open Data
---
Share this
---
Contact information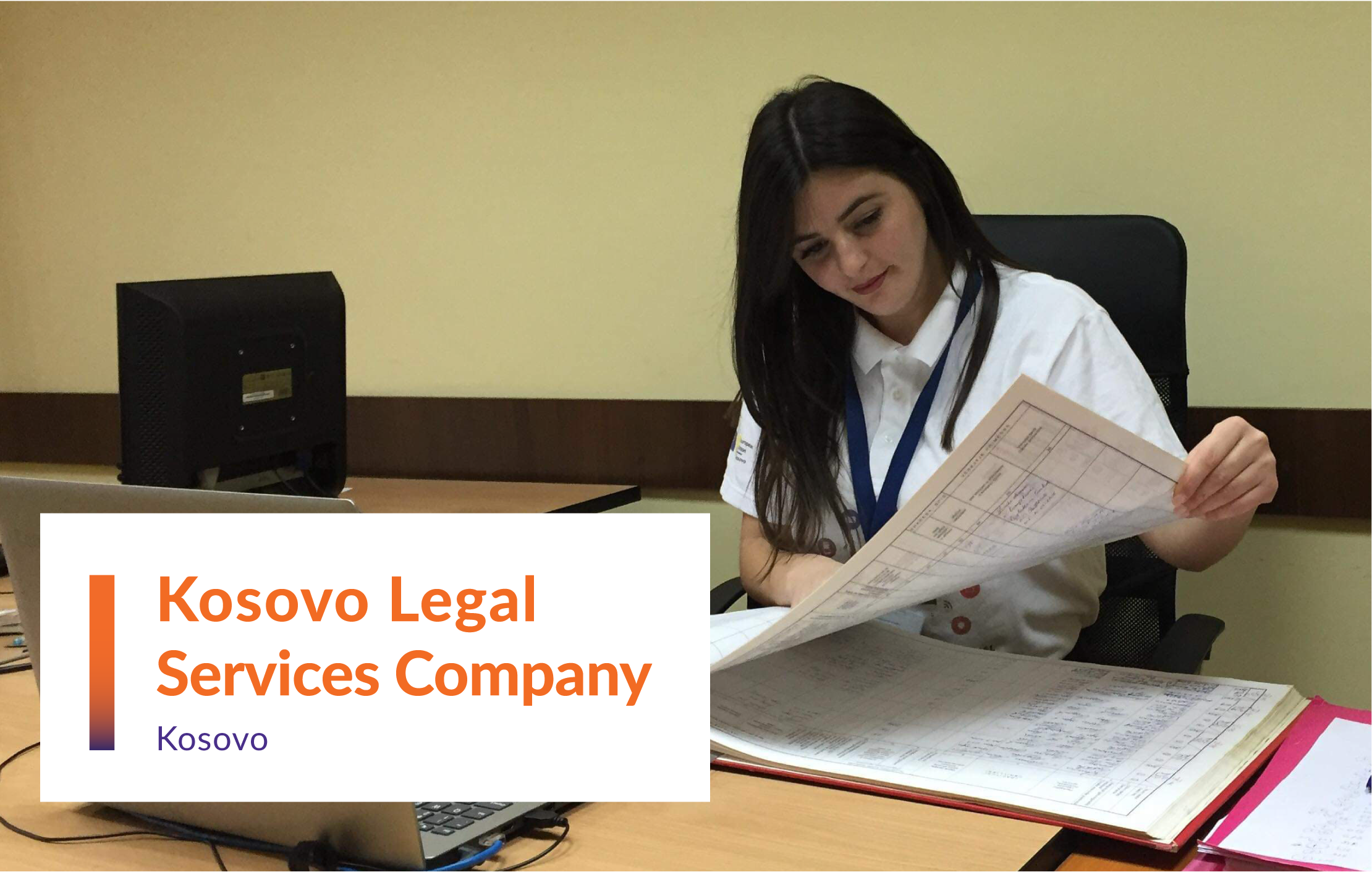 The First National Centralized Criminal Records System: Using data to improve criminal justice processes in Kosovo
The Problem
Back in 2017 the criminal records system in Kosovo was assessed as deficient. With each court having its own database for case management and maintaining the data manually in Excel sheets, the overall system and the data itself were inadequate. Though there was no specific law regulating the criminal records system, there were legal grounds for maintaining the data of convicted persons based on the Criminal Procedure Code and other regulations.
The Approach
To avoid the misuse of data and ensure its accuracy and reliability, the Kosovo Legal Services Company (KLSC) contributed to creating an electronic criminal records system containing the criminal data of all Kosovo citizens regardless of their residency. They also eased the process of conviction certificate issuance for citizens by enabling them to request a certificate in each court within a short time.
The project began in June 2017 and it will last until January 2023, and is implemented in all of Kosovo's territories. The project addresses the legal problems of Kosovo's population, as well as the Kosovo Judicial Council, courts, Ministry of Justice, Correctional Services, Civil Registration Agency, Justice Academy, Kosovo Police, and Kosovo Prosecutorial Council.
The Impact
Drafted the necessary legal framework for the National Centralized Criminal Records System, such as the Regulation on Criminal Records.
KLSC is drafting the country's first law on the National Criminal Records System.
Digitized all criminal convictions data since 1999 (more than 300,000 convictions).
Trained all judiciary users on the electronic system through a team of 50 young legal professionals from KLSC's team.
The Future
Moving forward, KLSC will continue to scan the final criminal judgements of all courts, support the full verification of all convicted persons, and provide user support for court clerks, the Kosovo Judicial Council, and other relevant actors. They will also correct judgments containing inaccurate data and provide legal advice to the Kosovo Judicial Council and Kosovo legislators for necessary amendments in the legal framework to reflect the needs of criminal evidence.