Finalist
Access to Justice
---
Children and Youth
Customary and Informal Justice
Education
---
Share this
---
Contact information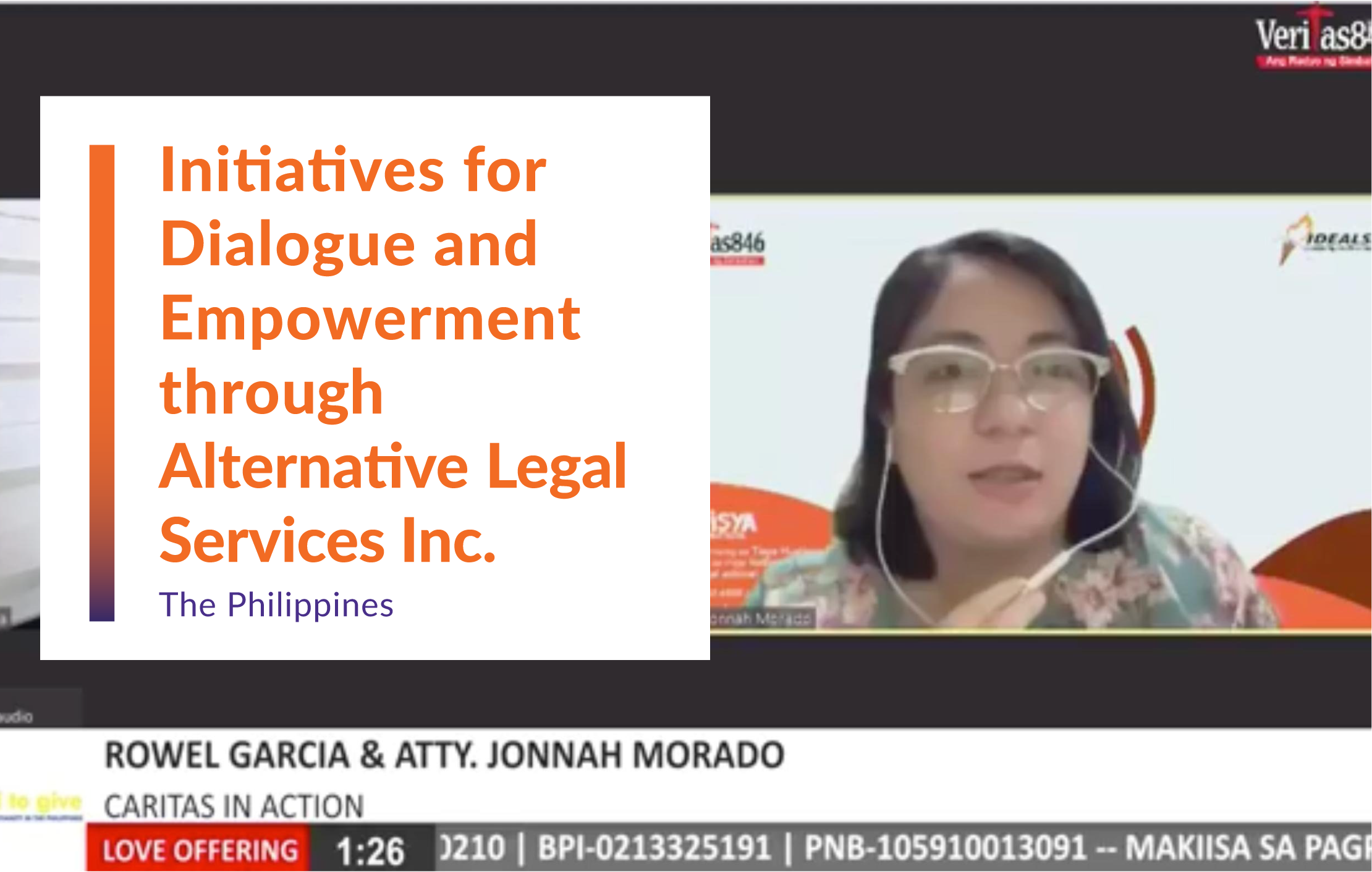 Tisya Hustisya: Facebook chatbot to ensure access to justice and human rights in the Philippines
The Problem
Quarantine lockdowns in the Philippines paved the way for rights abuses and allowed the government to exploit the pandemic as justification for its growing authoritarianism. Aside from rights violations, Filipinos face confusion in government policies, labor disputes, and financial difficulty due to a shrinking economy. This is compounded by weak access to the justice system in marginalized communities and a lack of respect for human rights as a whole.
The Approach
Tisya Hustisya is a Facebook-based legal advice platform launched in 2020 to provide free legal advice to Filipinos who lack access to legal assistance. Tisya caters to all Filipinos, and is specifically targeted towards marginalized and vulnerable groups such as women, informal workers, and victims of human rights abuses. Women constitute 80% of its user base. Tisya was designed by female lawyers and the team takes care to ensure that Tisya uses a tone and language that can encourage its audience to assert their rights.
Facebook is the most accessible online platform in the Philippines, and Facebook tools such as boosting have widened Tisya's reach, supplemented by press releases sent to mainstream media during the project's first phase. Tisya Hustisya posts infographics simplifying laws and legal issues, frequently asked questions, and how-to guides of legal processes. The project team also formed Facebook groups for three priority legal concerns: labor rights, women's rights, and human rights.
The Impact
First human rights chatbot in the country.
The service has gained 32,114 followers on Facebook and answered 25,006 legal queries, with a rating of 4.7 stars on Facebook.
The human rights Facebook group currently has 1,155 members, the labor group has 1,359 members, and the women's rights group has 2,561 members.
The Future
The project hopes to regionalize operations through partnerships with law groups and schools. Through their Social Behavior Campaign tool kit and knowledge sharing with other organizations, there are opportunities to scale similar initiatives. Beyond providing legal advice, the Tisya Hustisya team hopes to provide legal representation for gender-based violence victims.