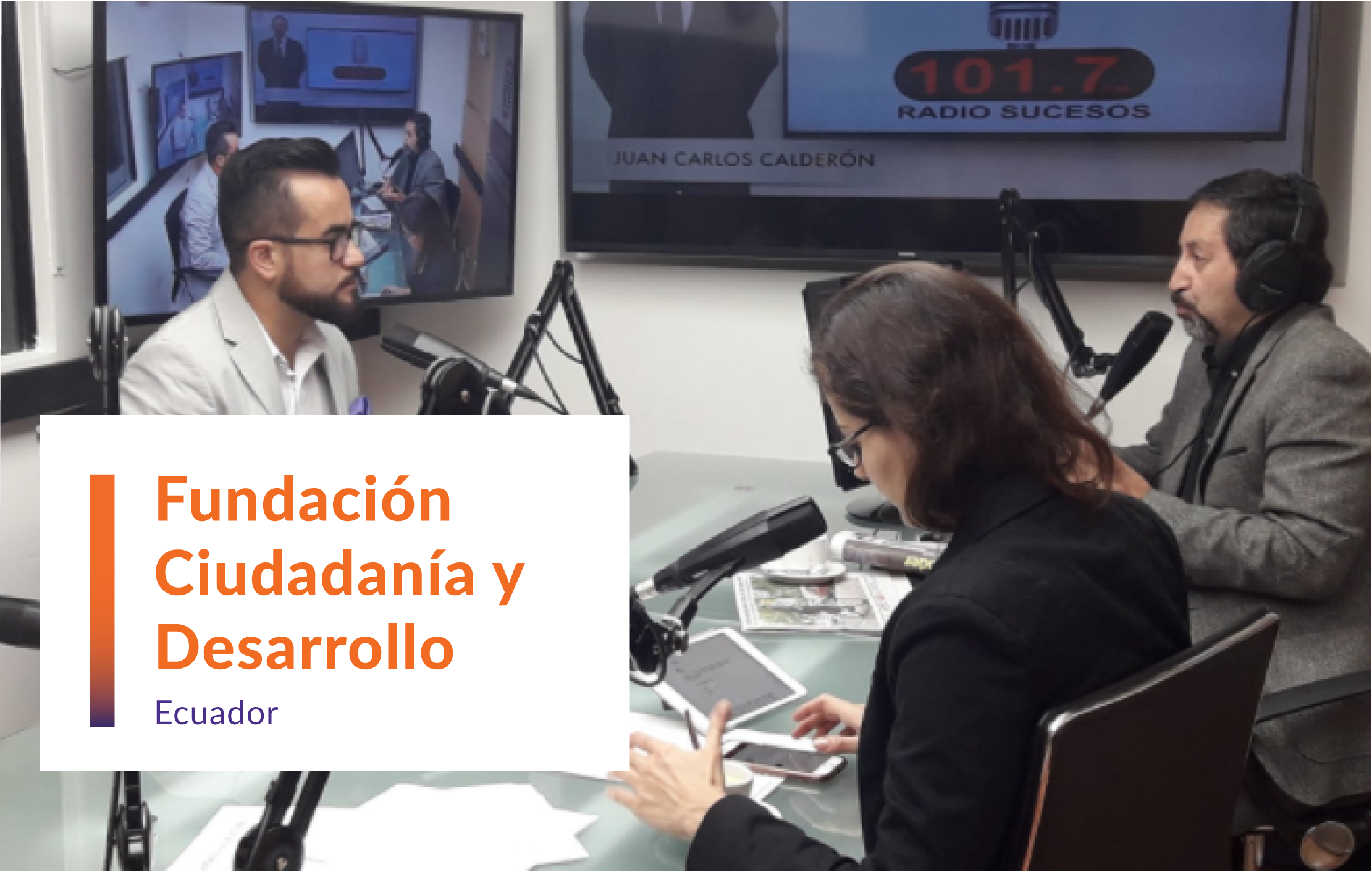 Promotion of Open Parliament at the National and Local Level
The Problem
The project was launched in 2010 due to opaque information from Ecuador's National Assembly (NA) and a lack of citizen awareness and participation regarding the legislature's work.
The Approach
The project consists of publishing and monitoring data from Ecuador's National Parliament and the local legislatures of the country's three most populated cities. This information is published on the web pages www.observatoriolegislativo.ec and www.ojoalconcejo.org. The project has been implemented for more than a decade at the national level, and was expanded in 2019 by replicating its actions at the subnational level in the three most economically and politically relevant cities: Quito, Guayaquil and Cuenca. Programmatic activities have included publishing legislative data, submitting regulatory proposals, launching citizen-friendly communication products, and organizing meetings between legislators and citizens.
Through this project, policies have been promoted that seek to generate greater transparency and openness in legislatures, as well as greater citizen participation and involvement in the creation and assessment of laws, social control, accountability and the implementation of  integrity systems for dignitaries and public officials.
The Impact
The first pilot test of a methodology for evaluating the law, which was incorporated as a reform to the Organic Law of the Legislative Function. Project warnings prevented the sworn statements of assets of public officials from being reserved.
The team promoted the adoption of open parliament as a model of institutional management at the organic law and regulation levels.
The team contributed to the construction of open justice legal reforms and advocated for their approval in the NA.
The reforms were effectively approved.
Through collaboration with the project, the Quito City Council achieved more than 70% of the standards contemplated in the Parliamentary Declaration.
200+ press releases and interviews have been published based on information and open data from the project.
The Future
The project is focusing on verification of parliamentary public discourse/fact checking and control of potential conflicts of interest that assembly members may present. The team is also constructing the first Open Parliament resolution in Cuenca, as well as the second Open Government action plan in Quito, and the First Open Parliament Plan in the NA.