Finalist
Equal Rights and Non-Discrimination
---
Criminal Justice Reform
Racial and Ethnic Minorities
---
Share this
---
Contact information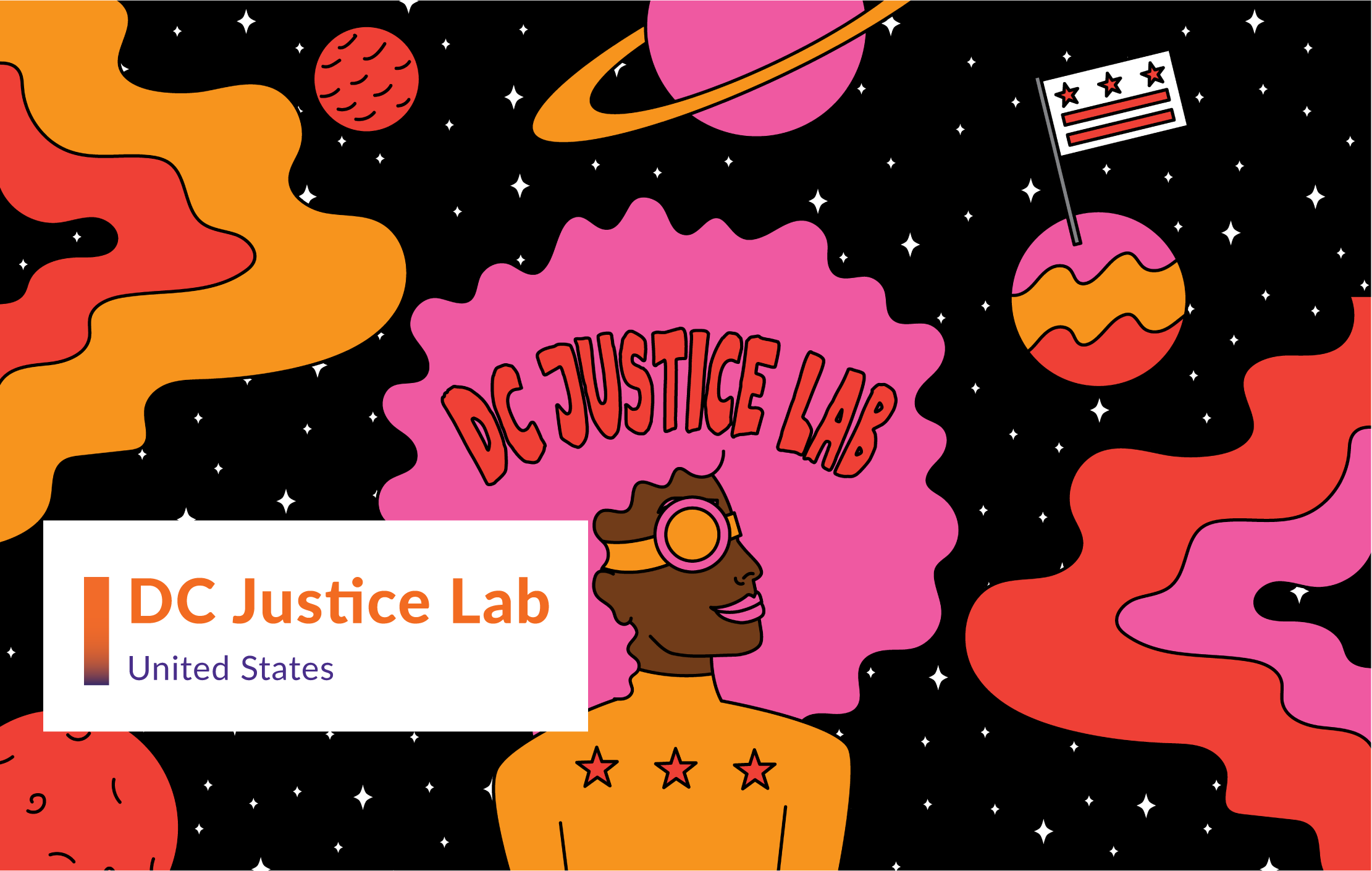 DC Justice Lab: fighting for racial justice in DC's criminal legal system
The Problem
The District of Columbia (DC) has one of the largest, most expensive, and racially-imbalanced criminal justice systems in the country. DC Justice Lab's efforts are aimed at limiting government authority and investing resources into impacted communities.
The Approach
DC Justice Lab is a community-rooted legal advocacy organization formed to fight for racial justice and Black liberation in DC. The organization works with and transfers power to DC residents most affected by policing, prosecution, and prisons: Black people. Their work aligns the shift in public opinion with policies aimed at ensuring a safe, smart, and evidence-driven approach to public safety. DC Justice Lab seeks to reverse DC's incarceration rate and the harm it has inflicted on Black people through decades of failed criminal policies.
DC Justice Lab is developing solutions that translate into actionable steps. They infuse their work with evidence-based legal research to identify the most effective practices. DC Justice Lab uses its base of knowledge to answer questions from the DC Council, along the way finding solutions using its legal background. DC Justice Lab's unique expertise is in harnessing shared interest by developing policies that restrict the discretion authorities have abused.
Today, the organization is working to make transformative, lasting change that allows people to see the system as fair, and that keeps people safe. Together, DC Justice Lab has expedited change in DC and ignited a momentum of reform in criminal justice and public safety.
The Impact
The passage of the country's first law giving young adults an opportunity to be resentenced by the court after 15 years.
Writing model laws needed to effectuate policy changes, including a law limiting police authority to search or interrogate children and a bill prohibiting police car chases and other dangerous tactics in ordinary circumstances.
Drafting a criminal record sealing bill that will streamline the process and expand eligibility to thousands of people who live with the burden of a publicly available record.
A pilot program to divert non-police emergency response calls for service relating to mental health crises.
The Future
DC Justice Lab wants to achieve major changes to supervision and confinement conditions. Their focus is on reducing the use of solitary confinement (through the "Unlock the Box" campaign), isolation, and soft restraints. DC Justice Lab will publish a report, alongside gun violence prevention organizations, providing a framework for racially equitable policymaking. Other projects include: discovery reform, probation reform, disability accommodations, and eliminating bias in jury selection.