Winner
Access to Justice
---
Criminal Justice Reform
---
Share this
---
Contact information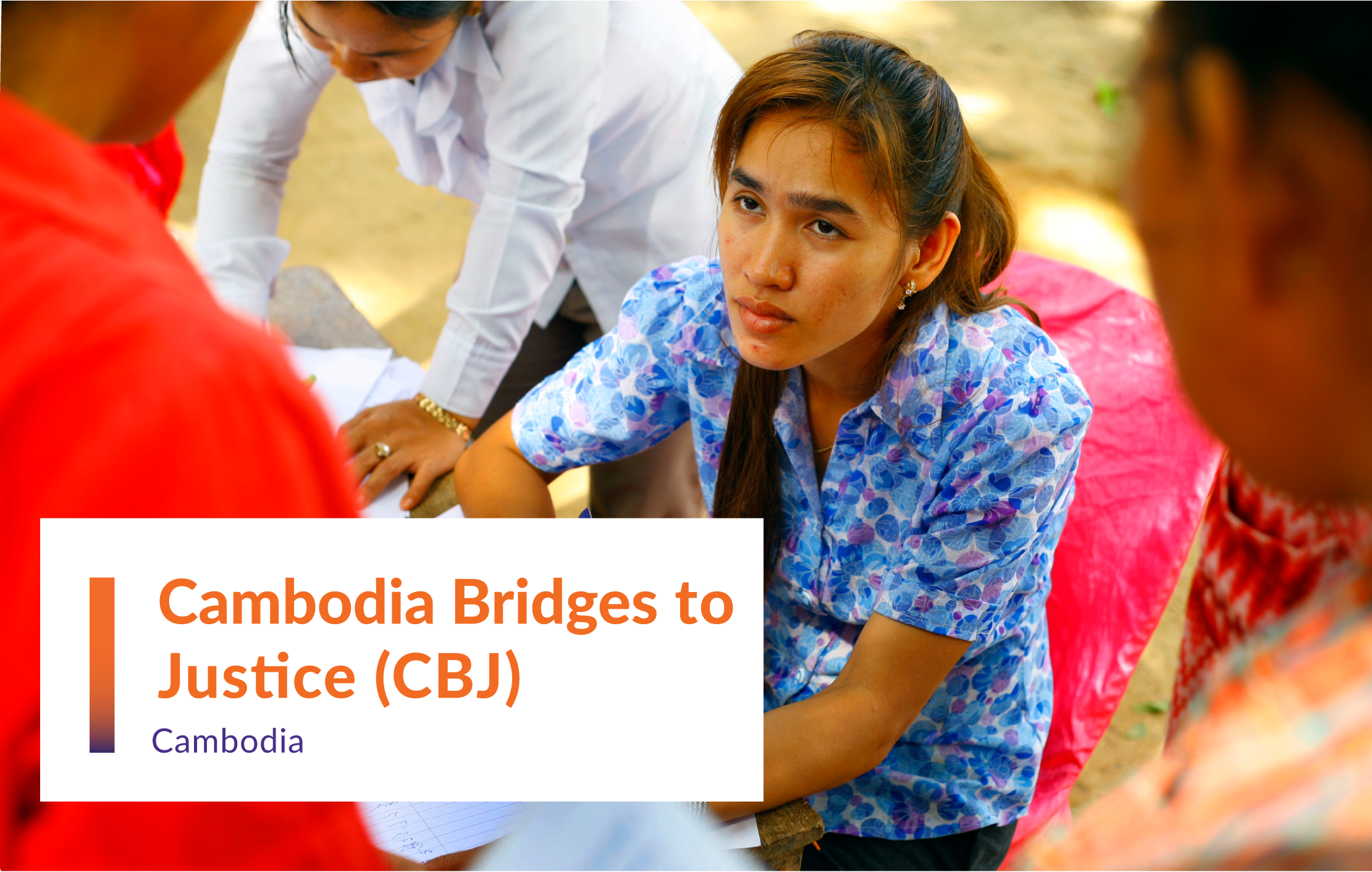 Championing Access to Justice: Improving Cambodia's Courts of Appeals system
The Problem
Less than 30 years ago there were fewer than 10 lawyers in Cambodia. The Khmer Rouge's brutal regime and subsequent civil war destroyed the country's legal system. Today, the presumption of innocence is still not recognized, and there is no comprehensive state-sponsored legal aid system. While the Bar Association of Cambodia provides limited legal aid services, its lawyers often lack the requisite skills. Victims of unfair trials often appeal without representation and languish in prison for years. Prior to 2020, Cambodia had only one Court of Appeal. As a result, 30% of people behind bars are on appeal. Prisons typically do not have money to transfer detainees to the Courts of Appeals, so trials proceed in absentia. Because of a lack of infrastructure, case files often go missing. COVID-19 has further eroded the country's rule of law, with many prisons shut and trials curtailed.
The Approach
Cambodia Bridges to Justice (CBJ)'s Appeals Court project provides case management and legal aid representation to 60 priority cases identified across two of Cambodia's appellate courts: Phnom Penh and Battambang. The project's legal aid lawyers track challenges when conducting cases in the Appeals Court to facilitate policy change and collate case data to determine project impact. The Appeals Court project complements CBJ's country-wide access to justice program.
CBJ has long-lasting partnerships with key justice officials and institutions, including the Ministry of Justice, Ministry of Interior and the Bar Association. The establishment of tight-knit, collaborative working relationships with local authorities has resulted in CBJ becoming the "go to" provider of legal aid in the provinces where the organization works.
The Impact
CBJ began its Appeals Court project in 2012. The program is operational in 15 of Cambodia's 25 provinces and has assisted 513 people on appeal to access justice.
11% of CBJ cases are dismissed or acquitted, and 85% of clients have received a more proportionate sentence.
CBJ's work has decreased torture, reduced caseloads, and alleviated prison overcrowding. Legal aid is now accepted as part of the justice system in Cambodia.
CBJ has provided legal aid to 9,384 vulnerable accused.
The Future
CBJ's Appeals Court project can be replicated in all provinces with a Court of Appeal, with a priority for expansion into two additional Courts of Appeal in Tbong Kmoum and Preah Sihanouk provinces.