Joint WJP and IDB Study Coming Soon
The Environmental Governance in Latin America study is a collaboration between the World Justice Project (WJP) and the Inter-American Development Bank (IDB). This new study is designed to measure countries' compliance with environmental regulations and assess the capacity of relevant institutions in ten countries: Argentina, Brazil, Bolivia, Colombia, Costa Rica, Dominican Republic, El Salvador, Jamaica, Peru, and Uruguay.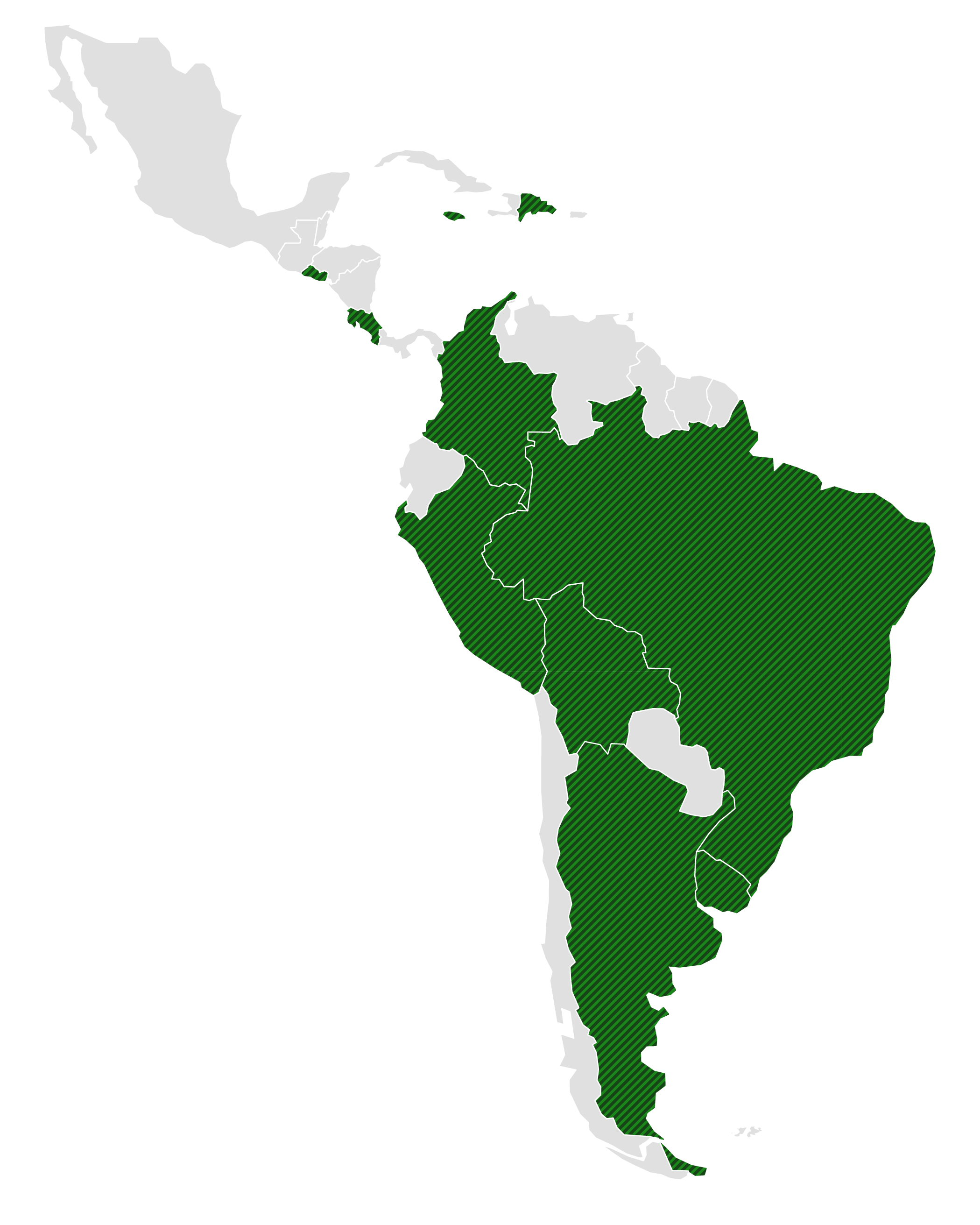 Bridging the data gap
A data audit conducted by the Green Growth Knowledge platform in 2019 "yielded no sets of indicators or data on environmental enforcement and compliance."1 The WJP and IDB's Environmental Governance in Latin America study aims to bridge this data gap for the ten aforementioned countries, measuring rule of law concepts that create an enabling setting for strong environmental governance, the capacity of environmental authorities, as well as best practices and regulatory enforcement in key environmental issues areas.
The Environmental Governance in Latin America study will draw heavily from surveys to in-country practitioners, building on the Qualified Respondents Questionnaire (QRQ) methodology developed by the WJP for its flagship WJP Rule of Law Index®. It gathers timely information on a range of topics—such as the strength of regulatory enforcement, transparency in environmental decision-making, and the institutional capacity of environmental authorities—from experts who frequently interact with state institutions and environmental agencies. Final results and analysis of the study will be published in a graphical report co-produced by the IDB and the WJP—coming soon in 2020.
Watch the 2017 World Justice Forum presentation on the Environmental Rule of Law Index Pilot: