Support for the Wildlife and Flora Law Enforcement in Togo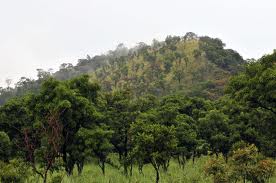 Fighting Illegal Wildlife and Flora Traffic through Law Enforcement
Challenge
The ecological importance of Togo is evident, especially according to the IUCN regional action plan on the conservation of elephants, chimpanzees and western gorillas, and analysis of the project on survival of great apes (GRASP). The political will for biodiversity conservation is particularly strong as evidenced by the creation of several national parks and wildlife reserves.
However, illegal hunting is the most immediate threat to many populations of great apes and elephants in West Africa. Although provisions of the law prohibit the killing of these animals, the weak enforcement of the law has not really changed the situation.Togo is member of CITES like most countries in the world. Enforcement of this agreement remains a concern due to a variety of wildlife trafficking networks throughout Togo.
The threat to endangered species is immediate and direct in Togo in particular and West Africa in general. While long-term measures to develop alternative income and sources of proteins are necessary, there is great risk that the endangered animals will have already disappeared by the time these solutions are implemented. The main cause of the endangerment is illegal hunting for meat trade and sale of parts of animals and great ape babies, which are activities prohibited by national law.
Program Summary
This project aims at protecting chimpanzees and other threatened species in Togo and the region from illegal hunting and wildlife trade. This will be done by increasing the level of wildlife law enforcement nationwide and deterring potential ape and elephant poachers and wildlife traffickers from conducting these activities. Togo has been of great concern as a wildlife trafficking hotspot for several years. Many investigations in Central Africa point to Togo as a trafficking hotspot, mainly due to its hosting of the biggest deep water port in the region and one of the busiest airports.
In order to achieve these goals, the objectives of the TALFF project are:
To identify large-scale dealers in ivory and meat, and other illegal wildlife products, and provide evidence to support legal action against them.
To bring about the arrest of large-scale illegal wildlife traders.
To ensure the prosecution of large-scale illegal wildlife traders and those sentences are handed down and served.
To raise public awareness of the increased enforcement in wildlife law and the risks and penalties for wildlife criminals.
This project will meet these objectives through five broad activities below:
Investigations – to identify perpetrators and provide evidence for prosecution.
Operations – to ensure the arrest of perpetrators while engaged in the criminal act.
Legal Assistance – to ensure that convictions are achieved and sentences served
Media Promotion – to raise public awareness that wildlife law is actively enforced
Reporting – to ensure openness and provide necessary information for replication.
The results of these activities will be: 1) frequent arrests and prosecutions for wildlife crimes involving apes, elephants and other species, 2) increased national capacity to enforce wildlife laws, 3) increased public awareness of improved enforcement, and 4) reduced demand for illegally hunted apes, elephants and other threatened species in the region.
Impact
The following impacts are expected at the end of the project:
Increased capacity and understanding the Fauna Law and the judicial processes for forces of order, customs, water and forests, and magistrates.
Arrests of major wildlife traffickers in a rate of one per week.

Increased national capacity to prevent trade in apes, elephants and other wildlife products.

Legal prosecution of wildlife crimes nationwide at the rate of once a week, and cracking down of wildlife crime cartels.
Direct reduction in trade in great ape products and live infants through incarceration of major perpetrators.
Increased deterrent effect on persons involved in the illegal trade in elephant and other wildlife, leading to reduced level of trade in illegal wildlife products and decrease in hunting to supply trade.
Increased public understanding of the concept of wildlife crime and importance of obeying wildlife laws.
Regional model for the development of effective national wildlife law enforcement is demonstrated and implemented.
Media pieces produced and pushed to National media at a rate of one per day, to raise public awareness of the change in the Government of Togo's dealings with perpetrators of the wildlife protection laws.
Active and efficient collaboration between a government and NGOs fighting against wildlife crime nationwide.
Partners
The most important partner in the project is the government of Togo, including:
Ministry of the Environment and Forest Resources (MERF); and

Other government agencies, such as the Ministry of Justice are also consulted on various issues and activities
The project will rely on building cooperative relationships with its partner/collaborator organizations and entities. The project is aware of the broader problems in bushmeat trade and wildlife law enforcement that impact all forests in Africa. Specific organizations with which it maintains regular communication include:
Local NGOs – some local NGOs in the field are already working with TALFF, and collaborate through information exchange, denunciations of traffickers, and sensitization of the local population.
Diplomatic community – The project established contact with the US Embassy, and European Delegation among others. All have pledged their continued support to the process of application of wildlife law in Togo.
Convention on International Trade in Endangered Species (CITES) – The project intends to work with and supply information to the CITES secretariat, mainly through the ETIS files (CITES and TRAFFIC being informed of ivory traffic cases by TALFF). The regional network LAGA-PALF-RALF-AALF-GALF-TALFF is represented to CITES different meetings. TALFF aims to work with the Togolese Management Authority for CITES, as well as in the effort to reinforce Togolese compliance with the convention via the application of its national laws.
Project Details
Program Status:Active
Program Type:Partner
Region:Sub-Saharan Africa
Program Countries:Togo
Rule of Law Index Factors: Regulatory Enforcement (Factor 6), and Criminal Justice (Factor 8).
Issue Areas: Environment, Government, Judiciary, and Security and Law Enforcement.