Strengthening the Capacity of Local Communities to Monitor Environmental Courts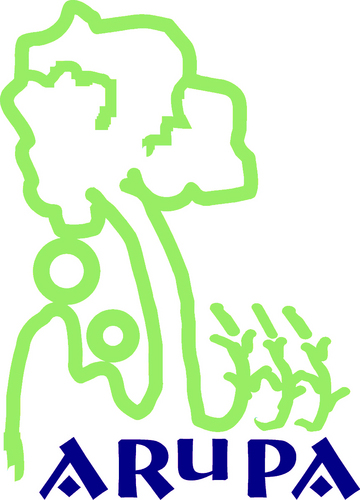 ARuPA (Volunteers Alliance to Save Nature)
Challenge
Indonesia is faced with a rise in forestry-related conflicts. Human rights NGO, HuMa, reported that there were 94 cases of forestry-related conflicts in 2012 and, according ARuPa and LBH Legal Aid Foundation, 35 people have died and 78 have been injured by Indonesian forest security forces between 1998 and 2014. Furthermore, due to anti-deforestation laws, local communities remain unable to access to public forests to fulfill daily needs while large private companies continue to destroy the forests through illegal logging practices. When arrested or detained, residents of these local communities often have limited resources and knowledge of the law, and are unable to access legal services to address their grievances.
Program Summary
This program seeks to curb corruption in forestry-related conflicts, improve transparency in environmental courts, and increase communities' access to justice through:
Paralegal training for farmers' organizations, local NGOs, and student organizations whose members are qualified to become paralegals.
Training on trial monitoring for farmers' organizations, local NGOs, and student organizations, enabling them to track the legal process from investigation through post-trial monitoring.
Holding a workshop for trained paralegals and journalists in order to form a consortium of stakeholders committed to monitoring forestry-related cases.
Providing training to law enforcement officials handling illegal logging cases in order to improve their capacity effectively and fairly handle forestry disputes.
This program's approach is based on progressive law, which emphasizes justice for vulnerable communities. Through this project, ARuPA also seeks to maximize the role of communities in monitoring legal proceedings and ensuring just outcomes.
Impact
This program will significantly improve access to justice for local communities adversely affected by current forestry management practices. Farmers' organizations will have the capacity to provide assistance to farmers facing prosecution, and student organizations and local NGO's will be able to monitor legal proceedings more effectively. Law enforcement officials will better understand the lcoal context in forestry disputes and have a greater capacity to serve vulnerable communities.
Partners
LBH Yogyakarta
PKBH Faculty of Law at Universitas Gadjah Mada
Project Details
Program Status:Active
Program Type:Grantee
Region:East Asia & Pacific
Program Countries:Indonesia
Dates:July 1, 2015 - May 1, 2016
Rule of Law Index Factors: Absence of Corruption (Factor 2), Regulatory Enforcement (Factor 6), and Criminal Justice (Factor 8).
Issue Areas: Environment, and Judiciary.