Integrity Idol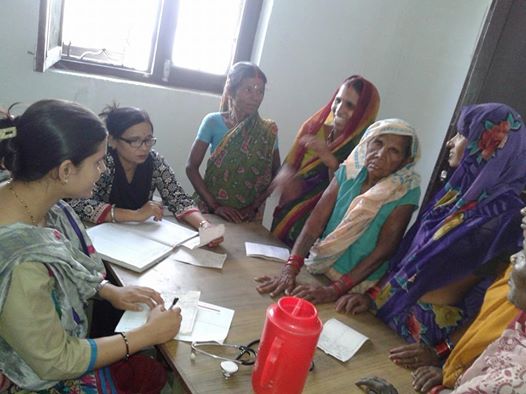 Voting for Integrity Among Civil Servants in Nepal
Challenge
In an effort to build the rule of law, generate accountability and fight corruption, the focus tends to be on the problems and not the solutions. Gaps are often filled through "capacity building"- spending huge amounts of money on conferences and reports that discuss the challenges and make attempts to prosecute wrong-doers who more often than not escape punishment. Particularly in very poor, corrupt countries, the task of creating integrity can seem futile. In many cases, the plethora of issues seems insurmountable and the progress seems glacial. Meanwhile, the real change-makers on the ground in local governments in these countries are overlooked or are not recognized for the good work they do. As a result, in countries like Nepal, the rule of law is not strengthened and citizens are not empowered to change the status quo. At the local level, disillusionment with the government is growing because it is increasingly seen as an agent of an exclusionary state which is used by the well-connected and the well positioned (in terms of caste, language and geography) to enrich themselves at the expense of ordinary people. This was precisely the dynamic that led to the ten-year civil war.
The nexus of politics, bureaucracy and a dishonest private sector is complete, with the state almost entirely captured by individuals who have no intention of serving the public good. On a daily basis, it is impossible for citizens to receive services that should be publicly provided for free, that is remotely reasonable and without paying bribes at every step of the process. Citizens have lost trust in the government and the people that work within it.
All of this is reflected on relevant indices. Despite billions of dollars and hundreds of donors working on accountability and corruption in the country since the end of the Maoist insurgency in 2006, the country has made little advances in the fight to build justice systems and eliminate graft. In the World justice Project's Rule of Law Index, Nepal is in the bottom half of countries globally. By the measure of Transparency International's Corruption Perception's Index, Nepal has improved only slightly from 121st place in 2006 to 116th place in 2013.
There are good, honest, accountable civil servants in Nepal but they are not widely known about or appreciated. Overcoming mistrust in government and building systems of justice and accountability requires changing popular mindsets through supporting individuals who demonstrate integrity. Be beginning this process with the solution instead of the challenge, that is, using these people to build a movement for positive change in support of the rule of law.
Program Summary
Integrity Idol will be a first-of-its-kind, participatory national television and radio series that highlights and rewards the integrity of chosen Nepali bureaucrats from across the country's civil service and judiciary. The show seeks to fundamentally change the way in which Nepalis understand the bureaucrats that act as the "gatekeepers" of governance in their country; and build bottom-up pressure on those civil servants that do not act in accountable ways to change their behaviors.
In conjunction with a popular, youth-focused television network (Today's Youth Asia), Accountability Lab Nepal will organize a nomination process for these individuals through a broad-based social media nomination campaign and vigorous outreach efforts. Five bureaucrats will be selected on this basis and their backgrounds checked extensively through research, discussions and validation of qualifications and actions. Each selected civil servant will then be the subject of a short 30 minute documentary - filming their role, responsibility and most importantly, their efforts to build the rule of law and integrity in Nepal.
A continued social media and outreach campaign will build public awareness about the process and the programming. These documentaries will then be shown for 5 consecutive weeks (with several repeats each week, and with radio versions of the audio files played on community radios around the country (with a reach of 14 million citizens - in conjunction with another Accountability Lab initiative, Radio Guru). Simultaneously, an SMS voting system will be set up with short-codes in place corresponding to each candidate for the title of "Integrity Idol". All videos and audio files will be posted on a dedicated website; and on social media (Facebook and YouTube) for free access.
Throughout the campaign, viewers will be encouraged to vote by text message, and through social media (hugely popular in Nepal) for their favorite civil servant, with votes tallied in a transparent manner in a central database. At the end of the 5 week campaign, one of the bureaucrats will be named the 2014 "Integrity Idol" publicly through an awards show. The prize will not be monetary (as the idea is not to encourage financial incentives), but will consist of public recognition. The project will highlight the good work of government servants who deserve respect and support in Nepal; and provide a new example of what it means to serve the public. At the same time, it will generate public discussion around issues of justice, rule of law, corruption, transparency and accountability; analysis of the rights and responsibilities of citizenship; and increase expectations about the behavior of civil servants going forwards.
Impact
The beneficiaries of this project will be the citizens of Nepal, who have suffered from the absence of the rule of law and objective decision-making; and have needed well-known examples of public servants that they can admire and support for their integrity. These people exist within Nepal's bureaucracy, but have to be found, supported and celebrated and their behavior used as an example for others. This, in turn, means that the Government of Nepal and its international partners are further beneficiaries, as the project will begin to change mindsets and thinking among Nepal's public servants.
The project will have a clear impact on a range of the issues included in the Rule of Law Index. The chosen civil servants to be profiled will likely come from across a range of government entities from the national to the local level, in which case the project will touch on many aspects of the Index. The areas in which it will prominently relate to are:
limited government powers, particularly the sub-factor that indicates that government powers are subject to non-governmental checks (Nepal scores 0.60);
the absence of corruption as it relates to all sub-factors in terms of building a society in which public office is not used for private gain (Nepal scores 0.30);
open government, particularly as it relates to the ways in which public officials make public information available to citizens (Nepal scores just 0.41); and
fundamental rights, especially because those officials highlighted by the show will have demonstrated equal treatment of Nepalis and will not have engaged in discrimination in their work (Nepal scores 0.59).
In the 2012-2013 Rule of Law Index, Nepal scores poorly on all of these areas, scoring in the bottom half of every rule of law factor against other countries globally. While it outperforms some other countries in the region in some areas, issues of corruption and impunity for government abuses and human rights violations remain serious. The scores demonstrate that there are areas of rule of law that can be built upon in Nepal. This project will highlight individuals who are demonstrating success as a means to create the political will among other bureaucrats to perform with more integrity; and other citizens to continue to demand this integrity.
In Nepal, very few young people want to work for the government for the right reasons - they say they want job security, a pension and opportunities to make easy money (through bribery in many cases). This project will help to change the mindsets of the younger generation to help them understand that the government is the agent and the people are the principal.
Partners
The project will be run by Accountability Lab Nepal, in conjunction with Today's Youth Asia (TYA) and in coordination with the Government of Nepal. The radio portion of the work will be coordinated with another of the Lab's programs (Radio Guru) run in conjunction with the Mountain Trust and several hundred community radio stations across 65 of Nepal's 75 districts. Shortcodes will be provided by N-Cell and Nepal Telecom, the two largest cellphone networks in the country. Free, open-source software will be used to collect and synthesize votes for the candidates on the show.
Project Details
Program Status:
Program Type:Partner
Region:South Asia
Program Countries:Nepal
Rule of Law Index Factors: Absence of Corruption (Factor 2), Fundamental Rights (Factor 4), Order and Security (Factor 5), and Regulatory Enforcement (Factor 6).
Issue Areas: Government, Human Rights, Media, and Youth.