Environmental Law for Effective Conflict Resolution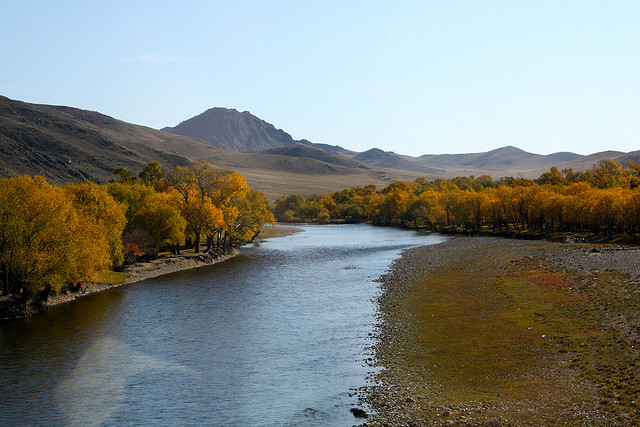 Using Environmental Democracy Legal Indices to Enhance the Rule of Law and Improve Environmental Law in Mongolia
Centre for Citizens' Alliance
Challenge
Mongolia deals with a number of challenges in the preservation of its environment due to the following reasons:
Improper Functioning of Government Agency: Under the Environmental Protection Law of Mongolia and its Constitutional Law, the State of Mongolia and its institutions have the statutory duty to protect the environment and its natural wealth from degradation and guarantee a safe and healthy environment to its citizens. However, these incumbent state agencies and institutions have become defunct and are intentionally sabotaging its Constitutional mandate. Instead of fulfilling their statutory and constitutional duties, the State-officials of the environmental protection agencies have not been following any strict procedures for issuing these mineral prospecting licenses,
Lack of Transparency and Access to Justice: As a result of these corrupt practices, the communities of herders, nomads and indigenous people in particular, have suffered from environmental human rights violations. The unregulated issuance of mining licenses, without proper environmental impact assessments and public hearings, have led to environmental damage and large scale health, livelihood and displacement issues to the local communities. People do not have knowledge nor do they have access to any grievance redress system to question the decision of such authorities.
Land Tenure Issues: Local people have struggled against the operations of mining companies in the absence of fair government decision-making. In case of indigenous communities, they are tied to their lands, forests and weather conditions, and their livelihood is mostly forest-dependent. These widespread mining operations are damaging the cultural identities and existence of the indigenous communities in many parts of Mongolia.
Civil Outrage: Around 2,000 local communities and civil society groups have started to raise their voices against the illegal mining operations and improper issuance of mining licenses to protect their pastures, water resources, forests and other ecosystem wealth. Due to public pressure, a law that prohibits exploration of the mining deposits in forest and river areas was adopted in 2009. However, many national and foreign mining companies lobbied the government to make amendments to the law in 2013. This agitated the NGOs involved and caused them to change their methods of struggle to protest against the proposed amendments to the 2009 law. All this public turmoil has disrupted the civil order and security in Mongolia.
Therefore given these circumstances, the challenges include:
The current environment protection law lacks provisions on accountability of the state officials who make policy decisions;
Due to lack of public participation in the licensing procedures, state officials have become deeply corrupt and seldom participate in open public discussions with communities and local people;
There is no proper mechanism to question and regulate the actions of state officials who do not fulfill their statutory obligations to protect public commons and Constitutional rights of the people;
The State does not comply with Principle 10 requirements of access to information, public participation and access to justice in making environmental decisions affecting common people's life and existence;
The laws do not reflect the environmental democracy principles.
Program Summary
The purpose of the Environmental Protection law of Mongolia is "...to regulate relations between the State, citizens, business entities and organizations in order to guarantee the human right to live in a healthy and safe environment, an ecologically balanced social and economic development, the protection of the environment for present and future generations, the proper use of natural resources and the restoration of available resources" and this law shall protect the following conservation resources from any adverse effects in order to prevent ecological imbalance:
Land and soil;
Underground resources and mineral wealth;
Water;
Plants;
Animals and wildlife; and
Air
Moreover, Mongolian Constitution states that "The land, its subsoil, forests, water, fauna, and flora and other natural resources are subject to national sovereignty and state protection."
The program aims to assess whether Mongolia's environmental protection laws are procedurally robust and democratic, and have the teeth to achieve the desired results of effective environmental conflict resolution. The lead implementer, CCA will study regulatory laws and its implementation upstream, while its enforcement and dispute resolution capability downstream. The principles of administrative fairness in environmental decision-making, recently drafted by The Access Initiative (TAI) of World Resources Institute (WRI) will be used to measure the participation of civil society in all stages of the decision-making process.
These principles of environmental democracy namely- legality, rationality, impartiality, transparency, accountability, objectivity, publicity, inclusivity and archiving- will help evaluate environmental governance in Mongolia. Identifying the gaps in the procedural framework, the law governing stakeholder participation, access to information and legal review of institutional decisions would be amended through legal and policy recommendation using TAI's administrative fairness principles.
After completion of the recommendations, CCA would be able to measure the results of implementation within a specific sector. For instance, to measure the implementation of the laws in securing the right to clean water, principles and indices like access to water, water quality, community watershed forum participation, reduced hospitalizations, and sustainable development will be measured.
Impact
Intended Outcomes:
The program will strengthen and enhance the Rule of Law in environmental conflict resolution both at high-level institutions and at the community level. By increasing transparency and accountability, this program will draw attention to further institutional or legal challenges and create room for improvement in the rule of law. The implementing team of CCA will analyze how environmental factors intersect with current WJP ROLI factors.
Taking Factor 6 of Regulatory Enforcement as a starting point and expanding the rule of law in the environmental sector, the program could illustrate how effectively existing environmental regulations are enforced. On the other hand, it could highlight how the lack of certain procedural principles in environmental law provisions and regulations (for instance, air, water, etc.) affects the Rule of Law issues like environmental protection and the Right to Life.
Currently, the ROLI does not factor in which activities a government chooses to regulate or how much regulation of an activity occurs. The analyses produced by Mongolia's implementing team may open doors for further research in ROLI context. The ROLI Factors to be strengthened:
Regulatory Enforcement ROLI Subfactors 6.1 and 6.2 (Mongolia has a score of 0.49 and 0.47 respectively)
Fundamental Rights ROLI Subfactors 4.1 and 4.2 (Mongolia has a score of 0.67 and 0.63 respectively)
Open Government ROLI Subfactors 5.1, 5.3, and 5.4 (Mongolia has a score of 0.38, 0.25, and 0.28 respectively)
Partners
Partners for this project include:
IUCN Academy of Environmental Law
World Resources Institute
Environmental Law Institute
American Bar Association Section of Environment, Energy, and Resources
Project Details
Program Status:Active
Program Type:Partner
Region:East Asia & Pacific
Program Countries:Mongolia
Rule of Law Index Factors: Fundamental Rights (Factor 4), Order and Security (Factor 5), and Regulatory Enforcement (Factor 6).
Issue Areas: Environment, Government, Human Rights, and Security and Law Enforcement.