Combatting Corruption: Assistance and Capacity Building Project for OFNAC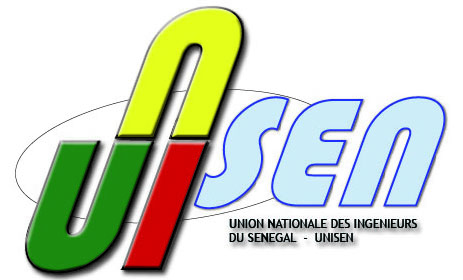 Union Nationale des Organisations d'Ingénieurs du Sénégal (UNISEN)
Challenge
When it comes to corruption, Senegal ranks 36th out of 102 countries for absence of corruption in the WJP Rule of Law Index® 2015, an improvement from ranking 48th out of 99 countries in 2014. Senegal has also seen improvements in Transparency International's Corruption Perceptions Index and there is strong political will to continue to combat corruption. Under President Macky Sall, several new government initiatives and structures have been created, including the National Office for Combatting Fraud and Corruption (OFNAC), which has the power of self-referral to investigate corruption, the embezzlement of public funds, and fraud. Despite these improvements, certain forms of corruption – such as bribes or kickbacks for services rendered – are widely accepted and result from deeply entrenched attitudes, making them difficult to combat in the short-term. Other forms of corruption are able to persist because of institutional weaknesses, lack of cooperation between actors fighting corruption, and feeble mechanisms for protecting whistleblowers and investigating their claims.
Program Summary
This program seeks to build the capacity of the newly created National Office for Combatting Fraud and Corruption (OFNAC), provide a framework for OFNAC's work addressing the socio-cultural causes of corruption, and create synergies between anti-corruption actors. This program was designed by the Anti-Corruption Working Group at WJP's Senegal Country Sortie, and will be implemented by the National Union of Senegalese Engineers (UNISEN) in three phases:
Creating a Best Practices Guide for Combatting Corruption. This guide will be based on internationally accepted best practices and tailored to the context of Senegal. This guidebook will also provide a framework for OFNAC and other stakeholders combatting corruption to carry out trainings and capacity building for private firms and public institutions that face the greatest risk of exposure to corrupt practices.
Communications and Implementation. The Best Practices Guide will be promoted online and through a series of stakeholder meetings. It will also be used for a series of 15 sector-specific trainings with representatives from key firms and institutions in charge of sectorial policies for preventing corruption.
Transition to Local Leadership. Local stakeholders will receive training to continue the project and ensure that this program is sustained. A Barometer of Best Practices will also be developed as part of this program to evaluate its success and impact.
Impact
This program will provide a framework for OFNAC's activities supporting anti-corruption actors and providing capacity building to leaders from a variety of sectors. The training component of this program will also help firms define a strategy for their own anti-corruption efforts, and appoint leaders to implement this strategy in the long-term. Over time, the communications component of this program will play a role in changing attitudes and cultural norms surrounding some of the most common forms of corruption.
Partners
Union Nationale des Organisations d'Ingénieurs du Sénégal (UNISEN) will act as the lead program implementer, responsible for rallying firms and target stakeholders, particularly engineers.
Office national de Lutte contre la Fraude et la Corruption (OFNAC) will provide training support and facilitate public partnerships
Global Infrastructure Anti-Corruption Centre (GIACC) – Tunisia will provide anti-corruption expertise and training support
Group SENES/SCP GENI & KEBE will support program logistics and assist in identifying program participants
Project Details
Program Status:Active
Program Type:Grantee
Region:Sub-Saharan Africa
Program Countries:Senegal
Dates:October 1, 2015 - September 30, 2016
Rule of Law Index Factors: Absence of Corruption (Factor 2)
Issue Areas: Business, Physical Infrastructure, Government, and Infrastructure.