Capture the Ocean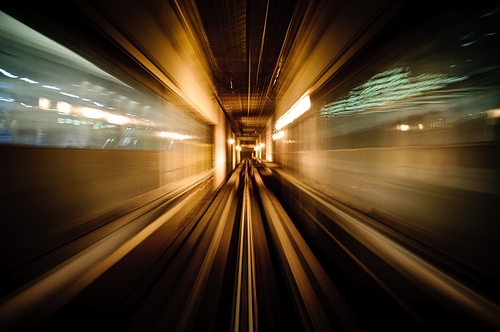 Mapping the Law of Data
Challenge
New technologies are not just changing the world; they are changing the rate of change itself. As nearly every system from medical care to legal services to political representation rushes to embrace new tools and approaches, there is one group that is being left behind: us- as individuals and citizens. Both legal communities and governments are struggling to keep pace to not only regulate but to also understand these new tools and more importantly, the emerging commodity moving through them: data.
Across nearly every industry, hundreds of billions of dollars are being spent to build data-driven systems, optimized to return even more value to communication companies. These companies, not only control the infrastructure that determines how people connect, but increasingly use their influence to bend the law away from the common good and toward their private benefit. In order to bend the arc of future history back, in order to make sure that the future of the communication tools being built is one that brings the world closer together and not further apart, there is a need for governance: laws and regulations that temper what is possible into what is good. Governments need to make sure that the decisions between agency and efficiency are ones that citizens would make. Governments have always used law to help balance fundamental tradeoffs, starting with the most basic: freedom and security. In an age where it is easier to give away your identity than it is to pay for e-mail, there is a need for good government more than ever.
In order to protect the public interest, governments need the public participation. Public participation needs to be directed towards the debate over the role of data in shaping the future, not just in public surveillance, but in markets, in healthcare, and in the laws we build to protect ourselves and each other. The challenge, however, lies in speaking a common language. It's not enough to want change but also determine the things to be changed. The laws that regulate the major issues in communication technologies and data-driven markets are scattered across a wide range of technically complex areas, from evidence law (what defines a digital chain of custody?), to tax regulation (what constitutes a 'transaction record'?) to basic contract law (what is freely bargained exchange?), leaving people behind.
The Capture the Ocean Project will take the first step in creating that common language, working through a broad range of global experts to identify, compare, and freely publish the laws and regulations that govern how new technologies capture, store, and use the information that defines us. After all, it is only understanding the present that can lay the foundations for a better future.
Program Summary
The Capture the Ocean Project was founded at the World Justice Forum IV and will make the debate about the future of data accessible to the average citizen. Like the Rule of Law Index itself, the Capture the Ocean Project is an effort to significantly increase public awareness and understanding of the legal frameworks shaping the growing role of communication technology and data in nearly every aspect of our lives. Since the Forum, the project has grown from an idea into a broad coalition of the world's foremost legal, academic, and subject matter experts dedicated to fostering public dialogue around the future of data.
Though coordinated by a small team, the Capture the Ocean Project is designed to build on the combined subject matter expertise, legal research capacity, legal technology platforms, and procedural expertise of some of the strongest networks in the world. The Project will begin by conducting baseline research and then organizing a series of expert consultations in major regional capitals around the world (tentatively: Washington, DC; Berlin; Cape Town; Istanbul; Nairobi; New Delhi; Moscow; Singapore; Tokyo; Rio de Janiero; and Palo Alto). Each of these consultations will invite regional and global experts to share their expertise and identify the most important issues, regulations, and legal frameworks governing the way communication companies capture, store, and share data. Following the initial round of consultations, the implementation and research team will distill inputs into an analysis framework with additional, targeted inputs from resource partners.
Once the team has completed a draft framework, the research team will engage coalition members and several partner legal research institutions to develop several sample case studies, testing original assumptions and the overall value of the rating system. The implementation team will then re-engage the broader coalition and public in a notice and comment process, with facilitated refinement and ongoing consultation as resources allow. Once the first completed framework is ready, Capture the Ocean will work through its research partner networks including pro bono networks, international legal institutions, law schools, corporate partners/sponsors, professional networks, and non-governmental organizations to begin using the framework to add country case studies, eventually working to get complete global coverage and regular updating as possible.
Impact
The Capture the Ocean Project is designed to benefit the entire ecosystem of organizations playing a role in an increasingly data-driven world. Just as the Rule of Law Index has the potential to impact everyone touched by the rule of law, the Capture the Ocean Project aspires to apply a similar approach to define and contribute to the information economy. Through relative and comparative quantification, with accessible visualization, based on an expert framework and populated by large amounts of methodical research, this Project can provide a resource that will have a significant impact on public discourse. By making this resource open and public, there can be meaningful impact on a wide range of actors. Specifically, the Capture the Ocean Project is designed to reach law-makers, international organizations, governments, entrepreneurs, advocacy groups, educational institutions, investors, students, journalists, and regulatory systems.
Additionally, just as rule of law demonstrates stable markets, the Capture the Ocean Project aims to identify and articulate the ways that different regulatory regimes and institutions approach the role of data, the rights of the consumer, and the agency of the actors involved. This blended approach by increasing access to legal information in order to lower barriers to market-based approaches will also a broad set of interests. Speaking specifically to the Rule of Law Index factors, this has the potential to touch on all of them – from creating clearer standards of practice for government involvement in intelligence gathering, personal access to institutional data, and data market regulation (Limited Government Power, Absence of Corruption, Order and Security); to enabling citizens to protect their basic rights to privacy, free speech, and accessible governance (Fundamental Rights, Open Government, and Enforcement Environment); to the ways that people both access, enforce, and are held accountable in the real world by their digital actions (Civil Justice, Criminal Justice, and Informal Justice).
In other words, this index will impact the way that two fundamental systems collide: technology and the rule of law. If done correctly, it will not only reach the thousands of people who know enough to care, but the millions of people who don't know that they cannot afford not to.
Partners
Coordination Team:
Berkman Center for Internet & Society CyberLaw Clinic (Research)
Legal Atlas (Technology Provider)
Aaron Maniam/Oxford University (Project Management)
The Social Impact Lab (Practitioner/Organizational Sponsor)
Thompson Reuters TrustLaw Project (Research)
Contributing and Resource Partners:
The Center for Democracy and Technology
DataKind
DoSomething.org
The Electronic Frontier Foundation
The engine room
Global Integrity
The GSMA Mobile for Development Program
Lucy Bernholz/Stanford
The Open Knowledge Foundation
Privacy International
Rebecca MacKinnon/New American Foundation
Sara Watson/The Berkman Center
Project Details
Program Status:Active
Program Type:Partner
Region:International
Program Countries:Germany, South Africa, Turkey, United States, Russia, Kenya, India, Singapore, Brazil and Japan
Rule of Law Index Factors: Absence of Corruption (Factor 2), Open Government (Factor 3), Fundamental Rights (Factor 4), Order and Security (Factor 5), Regulatory Enforcement (Factor 6), Civil Justice (Factor 7), Criminal Justice (Factor 8), and Informal Justice (Factor 9).
Issue Areas: Business, Education, Government, Human Rights, Judiciary, Media, Science and Technology, and Security and Law Enforcement.