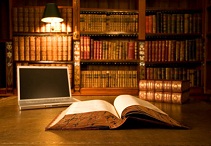 It is two years since the Bingham Centre for the Rule of Law was set up. Its director, Sir Jeffrey Jowell, talks about its work to Frances Gibb.
When the Lords inflicted a recent defeat on ministers over "secret" trials, it was Lord Pannick, QC, the leading public lawyer and cross-bencher, who led the rebellion. But behind the scenes another top legal name was equally active. Sir Jeffrey Jowell, QC, one of Britain's best-known academics, had been at work drafting amendments to ensure safeguards to the Crime and Security Bill, and one of them was even adopted by ministers.
The Bill is one of Sir Jeffrey's latest concerns, in his role as director of the Bingham Centre for the Rule of Law — along with prisoners' voting rights and the system of judicial review, which ministers want to limit. "That [the Bill] was our first entry into the Parliamentary scene," he says. "And I can tell you, if judicial review is seriously curtailed, this will be another — I think it is absolutely key to the rule of law."
It is exactly two years since the centre was set up. The idea grew out of the "outpouring of respect and admiration" when Tom (Lord) Bingham stepped down as senior law lord. His book, The Rule of Law, had just been published and "to create a centre for the rule of law in his name", Jowell says, "was thought to be a fitting tribute" to the man regarded as the outstanding judge of his generation.
Not everyone agreed: "We don't need another human rights think-tank," one lawyer said. But widespread support from people such as Bingham's successor, Lord Phillips of Worth Matravers, and backing for an appeal raised £2.5 million. Bingham at the time was president and chairman of the British Institute of International and Comparative Law and so that became the "home" for the centre.
Bingham died in 2010, shortly before the centre opened. But Jowell, by then its first director, had managed to see him. "I asked: what should our priorities be? And he said the Middle East — countries such as Egypt, Tunisia, are all ripe for the rule of law. This was before the Arab Spring." What Jowell did not anticipate was that so much of its work would also be on home ground.
It began with work on the Public Bodies Bill ("bonfire of the quangos"), which allowed, through ministerial decree, bodies of constitutional significance such as the Judicial Appointments Commission to be altered or even abolished, Jowell says. This work was behind the parapet, involving letters to ministers; on other occasions — Jowell headed a letter to The Times on prisoners' voting — it is more high-profile. The centre, a charity, is not a campaigning body nor is it political, but its remit is to "promote and enhance" the rule of law worldwide, highlight threats to the rule of law, provide quality research and training, support capacity building by governments and decision-makers and show how the rule of law "upholds respect for human dignity and enhances economic development and political stability".
It does not, Jowell says, "shoot from the hip": its views are grounded in research. Nor, though, does it become bogged down in academic research of no direct relevance: projects are "short and sharp, not great theses". The centre — with its small team of research fellows who also draw on practising lawyers, academics and others — must be always ready to "enter the arena" at any time, he says. "The rule of law is a fragile beast and is quite often under threat, even in countries who should know better."
How is it that the rule of law is at risk in the UK, a beacon to which other countries look? Jowell puts it down to the populist view that people have too many rights and not enough responsibilities. There has also been "the odd shot across the bows" of the judiciary, who are an easy target, he says. But the danger is that a refusal, for instance, to comply with the European Court of Human Rights on prisoners' votes will "diminish our influence in other countries".
"The rule of law, and indeed the whole of the legal system, is one of our greatest assets; even countries wary of political independence revere our legal system and the rule of law is a very significant export. Once we show that we are flouting the rule of law ... countries such as Russian, the Ukraine, Belarus ... will disregard the rule of law themselves."
People did not appreciate fully the impact of the European Convention on Human Rights that "created a common human rights law for 47 countries across Europe", and which was basically written by British Conservatives, cementing countries together. "We have to be very careful about withdrawing our commitment to that enterprise."
If Parliament refuses to modify its blanket ban on prisoners' votes, it sends out a message that the UK does not observe its international commitments; and would even "be in breach of our common law, which has held, since Lord Wilberforce in the 1980s, that prisoners only forgo those rights necessary for their incarceration".
But events in the UK, if topical, are not the centre's only work. Backed by many of the big City law firms — DLA Piper, White & Case, Hogan Lovells, Freshfields Bruckhaus Deringer, Link- laters, Allen & Overy and others — it has several current projects that span business and finance. A working paper is being drawn up after two symposiums hosted by Slaughter and May, attended by bankers from UK, Europe and the US, on cross-border resolution of financial institutions (or how to avoid another Lehman Brothers); and it is doing research, with Hogan Lovells, on the rule of law requirements of foreign investments.
One issue, Sir Jeffrey says, is the extent to which the rule of law should be made a condition of development strategy and growth, and for obtaining outside investment. "Countries such as China and even Singapore challenge the theories of Popper and Hayek who believed that a liberal economic system was not compatible with an authoritarian political system.
"My view is that developing countries that flout the rule of law will not attract long-term investment or achieve political stability or sustainable economic growth." For that, he adds, you need settled laws, equally enforced, and challengeable through fair trials in independent courts."
It has two projects for the Commonwealth Lawyers Association, looking at African courts and developing a code of practice for government lawyers — "should they be political hacks doing the bidding of the government of the day or are they first and foremost professional lawyers and protectors of the rule of law?", Jowell asks. It submitted comments on drafts of a new UN Declaration on the rule of law for a high-level meeting in New York; and the Nuffield Foundation is funding research into immigration detention in Europe.
The centre has provided training in the rule of law both in Libya (where actress Angelina Jolie provided 14 buses to carry the trainers out to the regions) and Russia: a next step is helping draft a new Libyan constitution. It has also advised the Bahrain Government on the balance between free expression and outlawing hate speech and incitement to religious hatred. Future projects include the rule of law and taxation: "at least 12 areas of taxation do not comply with principles of the rule of law," Jowell says.
More money will soon be needed. The centre will shortly launch a fund-raising appeal, with a target of £20 million over ten years, to put it on a proper footing. Despite all this, Jowell has kept his Bar practice and won a recent Supreme Court victory with Lord Pannick in a constitutional appeal from the Cayman Islands. Jowell himself drew up the constitution and had not doubt that they would win. But he has given up his administrative work at University College London, although remains an emeritus professor there.
What, though, would Tom Bingham make of the Centre's work to date? "I hope he would feel we are pursuing his point that the the rule of law is a fragile concept but fundamental to human equality and dignity and to economic growth and development."
"I hope," he adds, "that he would be pleased."
This Article originally appeard on the The Times UK here.
Tags: